Homemade Fig Bars are easy, healthy and better than anything you can buy in the store. They're going to blow your mind.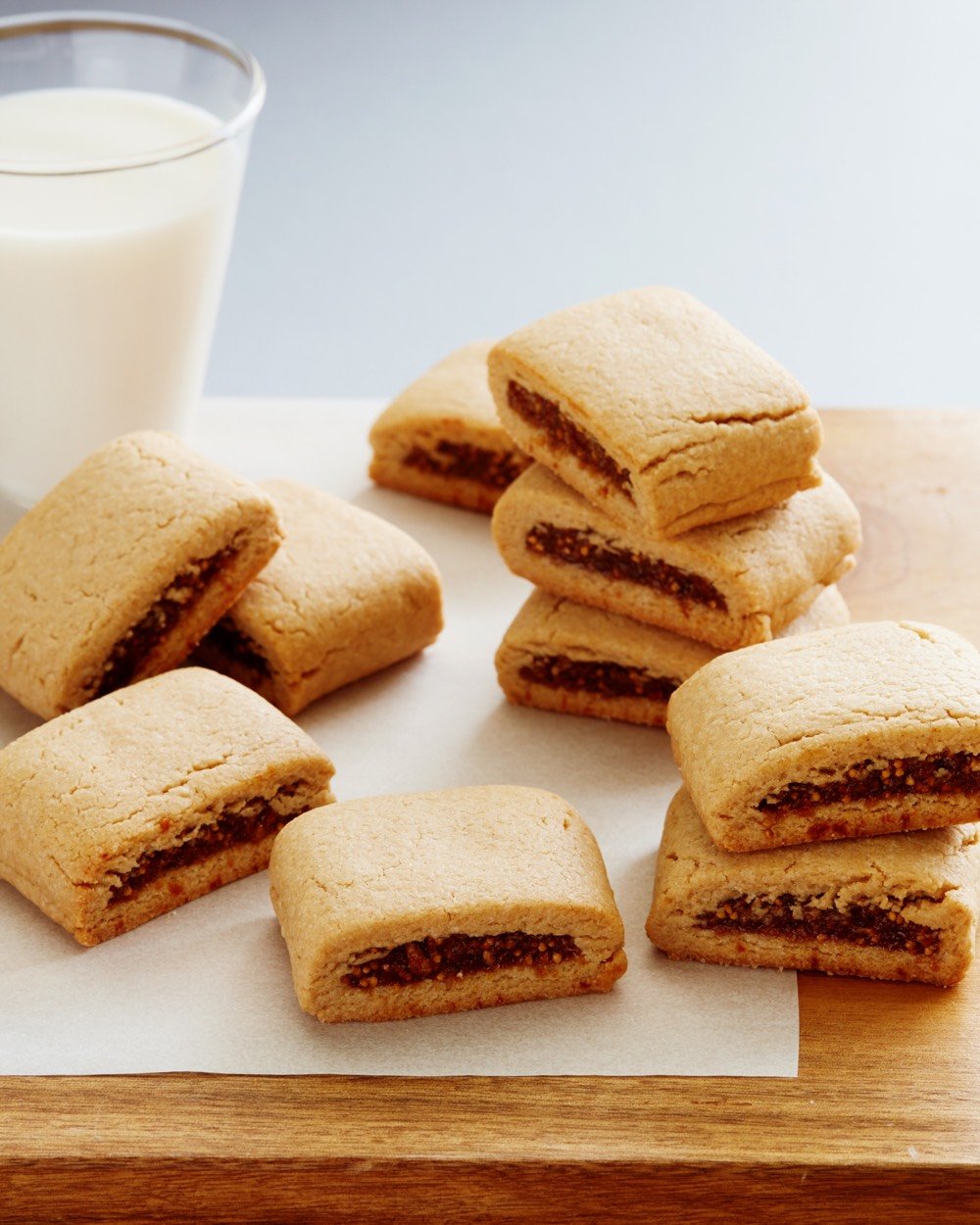 Pin
What pre-packaged treat do you most remember your parents buying you as a child? Graham crackers? Chocolate chip cookies? Gingersnaps? Oreos? In my day, it was Fig Newtons. I think my mother assumed the fig center made them a more sensible choice than the other options at the grocery. While my mom usually baked her own delicious cookies, but I don't think she ever considered trying her hand at homemade Newtons. Even when I started thinking about making a healthier, less sugar-filled, homemade version of Newtons I was a bit intimidated at the prospect of doing it. It just didn't seem like a recipe that would be easy to pull off in a home kitchen.
Well, I was wrong. Totally wrong. In fact, in the same amount of time it would take me to make a simple batch of chocolate chip cookies, I made these decadently rich bars, boasting sweet figs tucked inside a tender, flaky whole wheat cookie. Both of my kids agreed they were superior to the store bought Fig Newtons they had recently tried at a friend's house, and they couldn't keep their mitts out of the tin I put them in.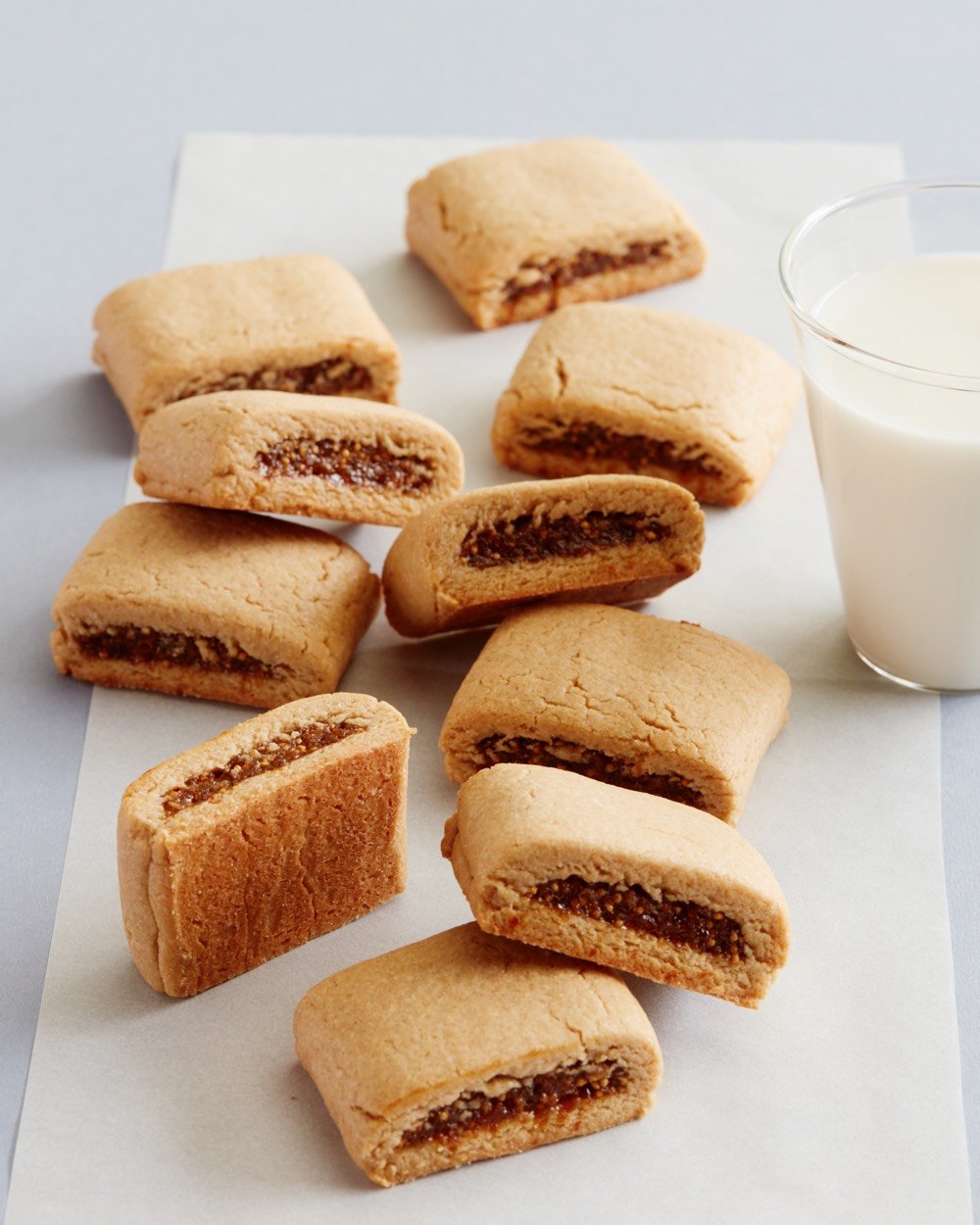 Pin
One night after two of my little cookie monsters absconded with three cookies apiece and were coming back for more, I hid the tin. I did such a good job hiding it out of sight in fact, that five days later I realized I totally forgot about them. Figuring they would be stale I opened the container and pulled one out to try. Amazingly these homemade fig bars were still as moist and irresistible as the first day I had baked them.
Store bought fig bars for us? Never again!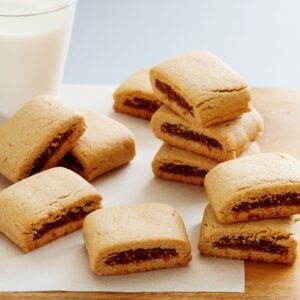 Homemade Fig Bars
Ingredients
1

cup roughly

chopped dried figs, stems removed

1

tablespoon

honey

6

tablespoons

unsalted butter, softened

1/2

cup

sugar

1

large egg

1

teaspoon

vanilla extract

1

1/2 cups

white whole wheat flour
Instructions
Preheat oven to 350 degrees.

Place the figs in a small bowl, cover with hot water, and soak for 10 minutes.

Remove the figs from the water with a slotted spoon and place in the bowl of a food processor. Add the honey and 1 tablespoon of the soaking liquid. Puree until smooth and spreadable.

In the bowl of a standing mixer, or with a hand mixer, cream together the butter and sugar for 2 minutes, or until smooth. Add the egg and vanilla and mix until incorporated.

Add the flour and mix until a dough forms.

Roll dough between two pieces of parchment paper into two 12 x 4 inch rectangles.

Spread the fig mixture on one half of each rectangle - spreading up the 12-inch side and leaving a 1/4-1/2 inch border.

Fold the dough over on top of itself and gently press the dough together at the edges.

Cut each log into 10 cookies and transfer to a silpat or parchment-lined baking sheet.

Bake 15-20 minutes, or until golden.
Nutrition
Calories:
110
kcal
|
Carbohydrates:
18
g
|
Protein:
1
g
|
Fat:
3
g
|
Cholesterol:
10
mg
|
Fiber:
1
g
|
Sugar:
9
g