It's that time of year that wherever you turn there's someone with the flu, a cold or sore throat. Just this week I've had one kid at home sick for several days and another with a runny nose. This is the first time in years that I remember this happening, but I've got a wheelhouse of Natural Cold Remedies that I rely on to mend everyone back to health.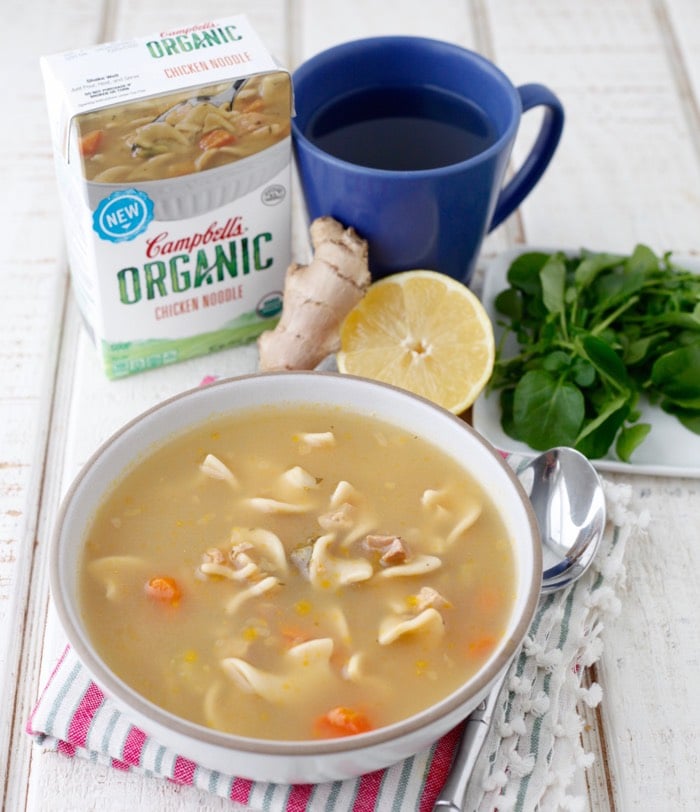 Pin
The most important food to eat for all over health, mental and physical healing is a good ole' bowl of chicken soup, so I've partnered with Campbell's® Organic Soups to bring you this Natural Cold Remedies Video. It's got all kinds of tips and ideas to boost your immunity and get you healthy in no time flat! Campbell's® Organic Chicken Noodle Soup is delicious! It's a great comfort food for cold, winter months.
Pin
Ginger Lemon Honey Tea is something we drink year round, but especially when we're not feeling our best. I keep all three ingredients on hand year round just in case someone falls ill complaining and under the weather. This tea makes you feel better after one cup. It really is a miracle worker. The tea has such a sweet taste from the honey which also coats your throat twisted with the healing powers of the ginger and lemon.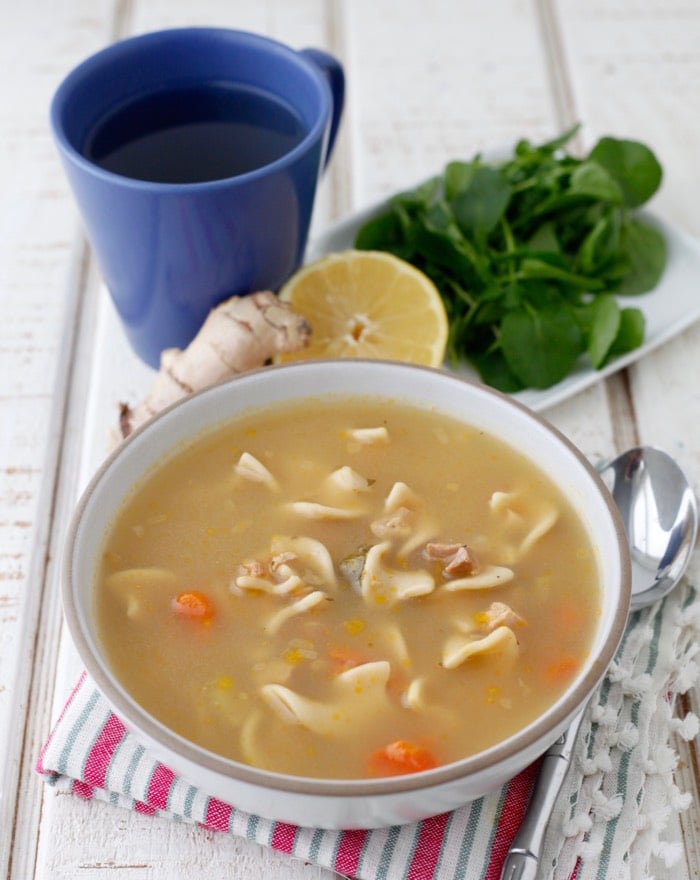 Pin
A few years ago I learned that watercress was a natural decongestant and realized what a game changer this was when we have extra phlegm in our chests. It's healing powers are kind of incredible and with a tangy lemon olive oil dressing it tastes delicious to boot.
It's no at all fun feeling sick, but when you have natural cold remedies to boost your immunity it makes everything feel better!
Check out Campbell's Kitchen for more delicious soups and recipe ideas!