Pumpkin Milkshakes are smooth, creamy and delicious with a hint of pumpkin spice to get the season rolling! Treat yourself to a cool milkshake, but with all of the warm flavors that make this time of year so special!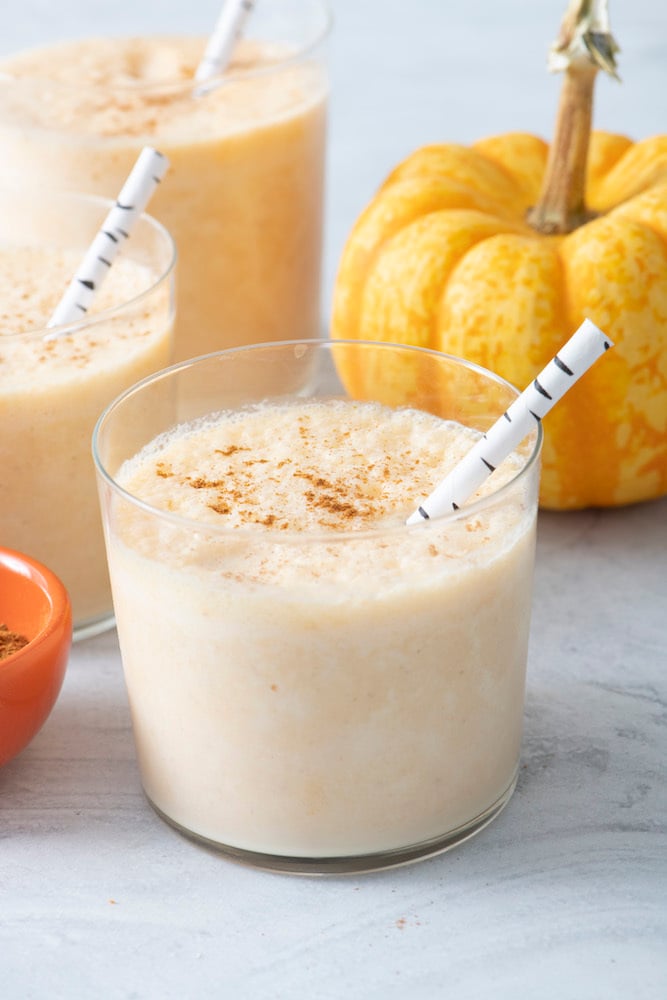 Oh how I love the beginning of fall and the foods that go with it. Apples, walnuts, squash and of course, tons of pumpkin! Whenever you open a can of pumpkin puree to make Pumpkin Apple Muffins, Baked Pumpkin Donuts, Pumpkin Spice Oatmeal in the Crock Pot, Pumpkin Waffles or Sweet Pumpkin Quesadillas, you're always left with a little bit extra. These Pumpkin Milkshakes are the perfect thing to use that extra puree in!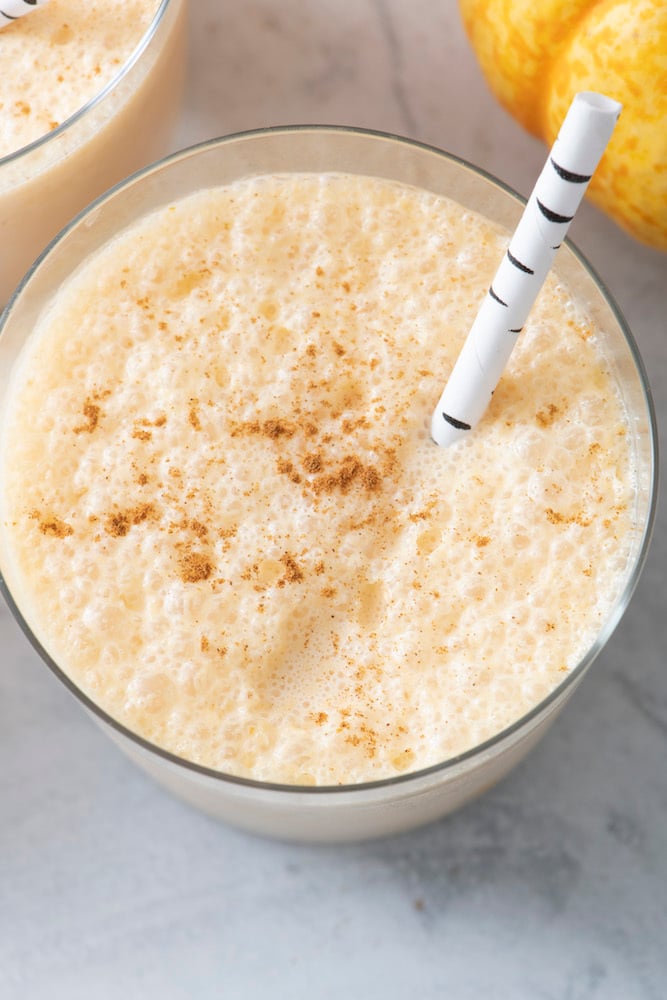 I'm all about moderation. While I know a milkshake doesn't scream "healthy", it's all about balance, and adding a little pumpkin puree which is packed with vitamin A, potassium and beta carotene to this delicious creamy milkshake is the balance I'm looking for in this scenario. Would I serve this up every night after dinner? Probably not, but on a special occasion, this Pumpkin Milkshake hits the spot!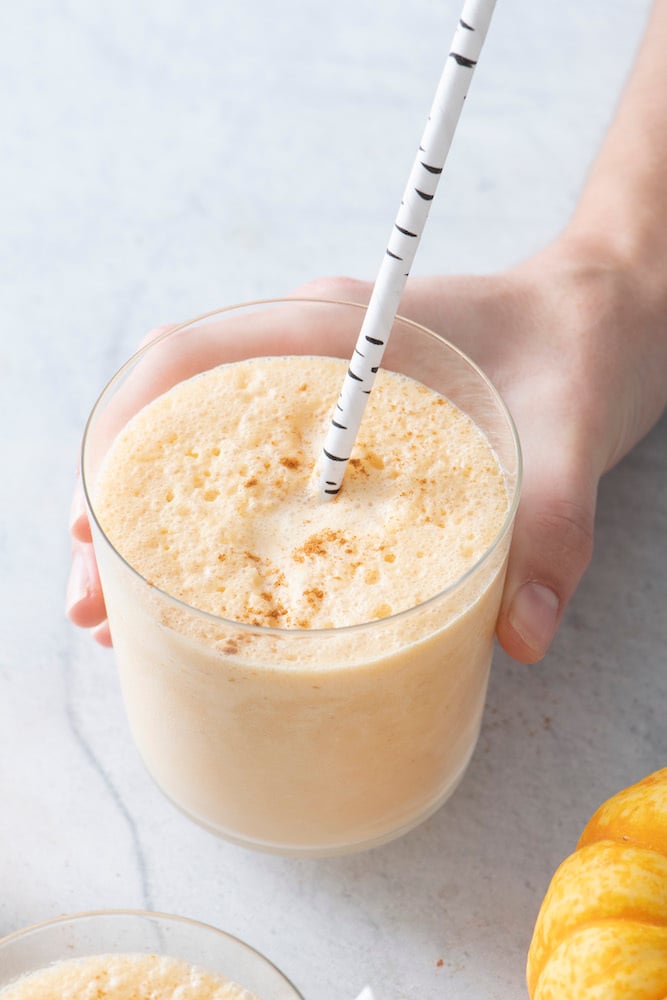 These pumpkin milkshakes are really easy to prepare and a great way to get your kids (and you) involved in making something festive for the holiday season. My youngest loves watching all the ingredients blend together in our blender and again, it's a milkshake, so it's not a super hard sell to get everyone to drink it up.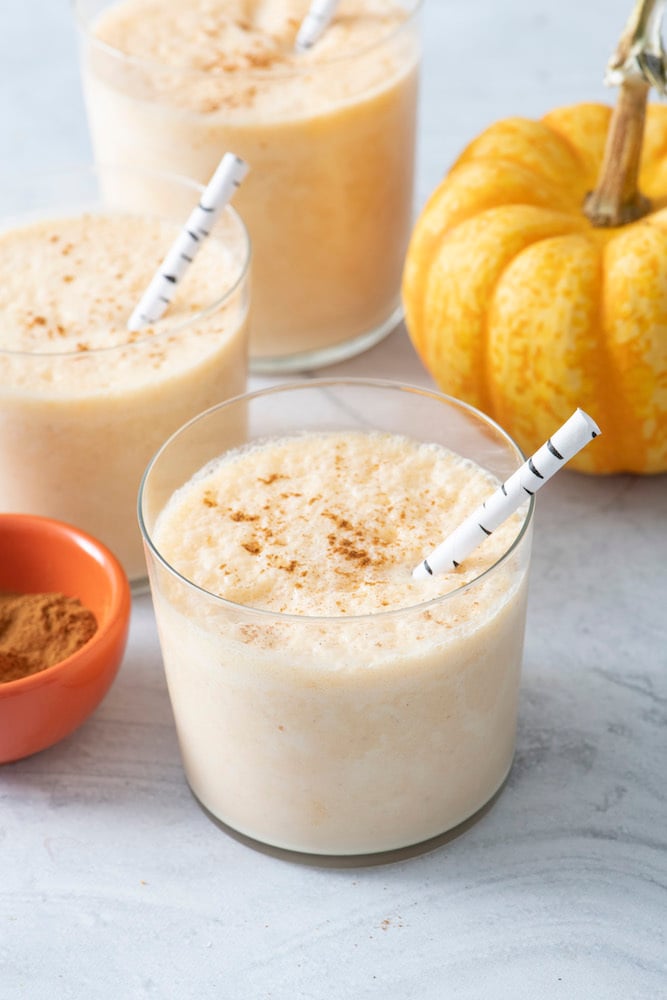 So, when you want to make a special treat for your little pumpkins this time of year whether it's for Halloween, Thanksgiving or even just an afternoon pick-me-up, try whipping up some of these pumpkin milkshakes. They're creamy, pumpkin-y and absolutely 100% delectable.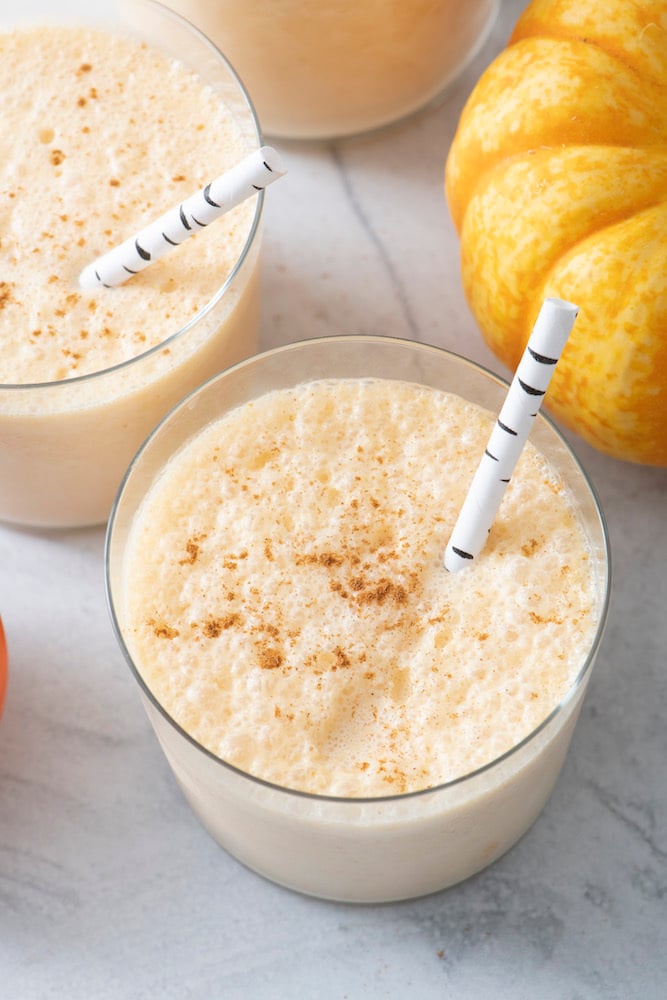 If you make these let me know what you think by tagging me on social media!
Pumpkin Milkshake
Ingredients
Instructions
Place all the ingredients in a blender.
Video
Nutrition
Calories:
120
kcal
|
Carbohydrates:
21
g
|
Protein:
6
g
|
Fat:
2
g
|
Cholesterol:
10
mg
|
Sodium:
220
mg
|
Fiber:
2
g
|
Sugar:
17
g