Summer Fruit and Mozzarella Salad takes advantage of this season's best produce and is a creative (and delicious) side dish for your summertime cookouts!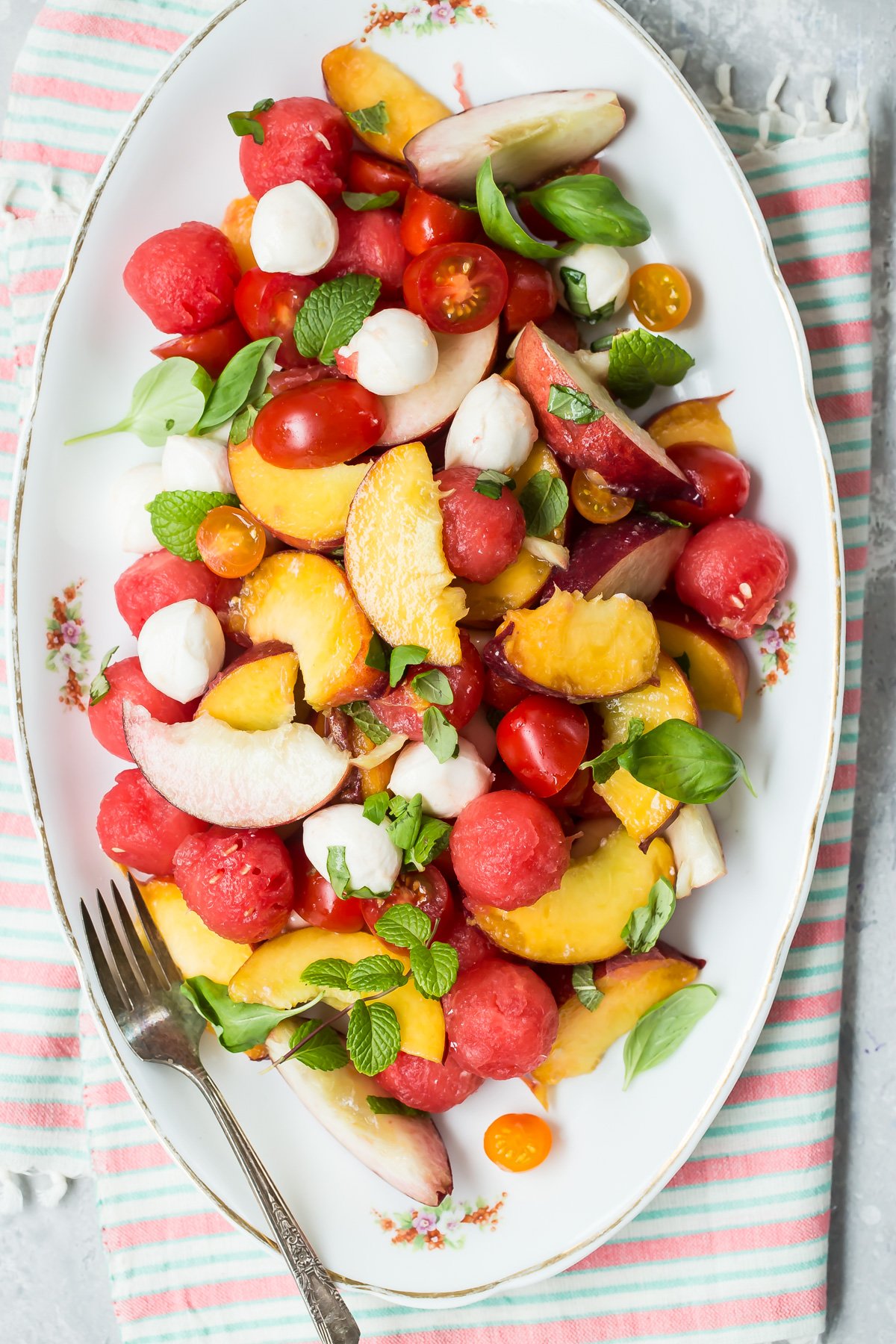 When I walk into the farmers market in July I have a major problem. I find myself buying not singles or bags, but several flats of peaches, nectarines and other stone fruit. No matter which way I look they jump out screaming my name.
At their best, summer stone fruits are super juicy and sweet. Stone fruits are perfect for using in homemade fruit leather, mocktails, and even in salads! Over the next few months the variety of peaches changes week to week with an array of flavor profiles and names making it impossible to buy just one.
When I'm having a group of friends and family over for a bbq or picnic this Summer Fruit and Mozzarella Salad is a dish everyone loves, young and old.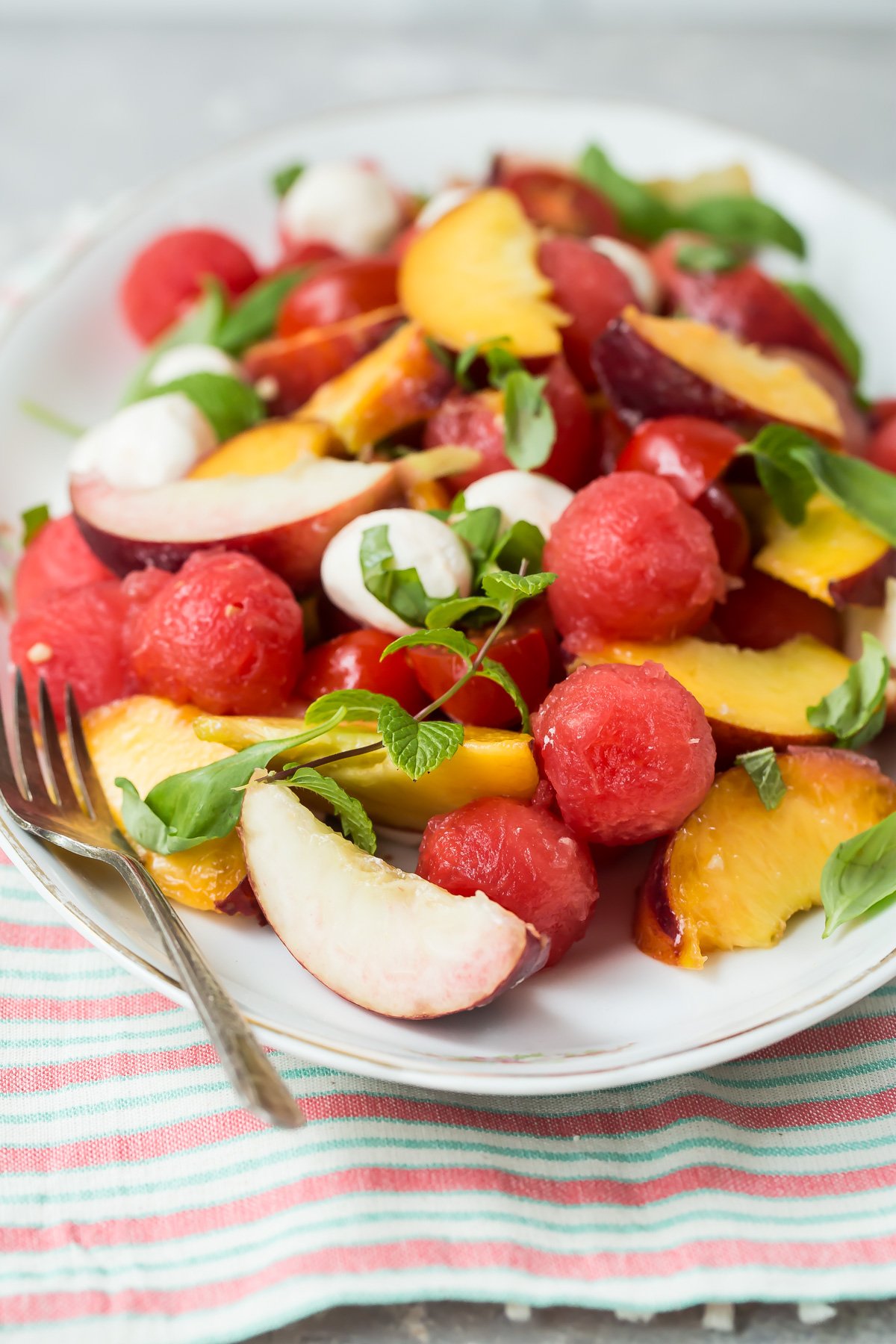 This time of year, we also have a garden explosion of herbs and tomatoes. Fresh herbs and tomatoes make an appearance practically daily around here in the warm summer months. If you have smaller leaves you can add them to your recipes whole and they look perfectly lovely! Herbs can also be torn, or rolled up and thinly sliced into a chiffonade ribbon.
This is one of those salads you can encourage your kids to make with you. Just help them to pull up a stool with their kid safe knife and cutting board and the team effort begins. Beware as I've learned from experience, you may find more cherry tomatoes, watermelon and peaches in your child's tummy than in the bowl. It only takes 10 minutes or so to chop everything up, toss it in the bowl and give it a big glug of olive oil and a pinch of salt to bring out the magical summer flavors in every bite.
You can switch it up with any stone fruit that's ripe and in season. I'm drooling just thinking about making this again!
Summer Fruit and Mozzarella Salad
Ingredients
3

stone fruit, cut into wedges (peaches, plums, apricots, nectarines, etc)

1/2

small

watermelon, scooped with a melon baller

1

cup

cherry tomatoes, halved

1

cup small

mozzarella balls (bocconcini)

8

leaves

fresh basil, chiffonade

8

leaves

fresh mint, chiffonade

olive oil

kosher salt
Instructions
Place the first 6 ingredients in a large bowl and gently toss to combine.


Drizzle with olive oil and sprinkle with salt to taste.