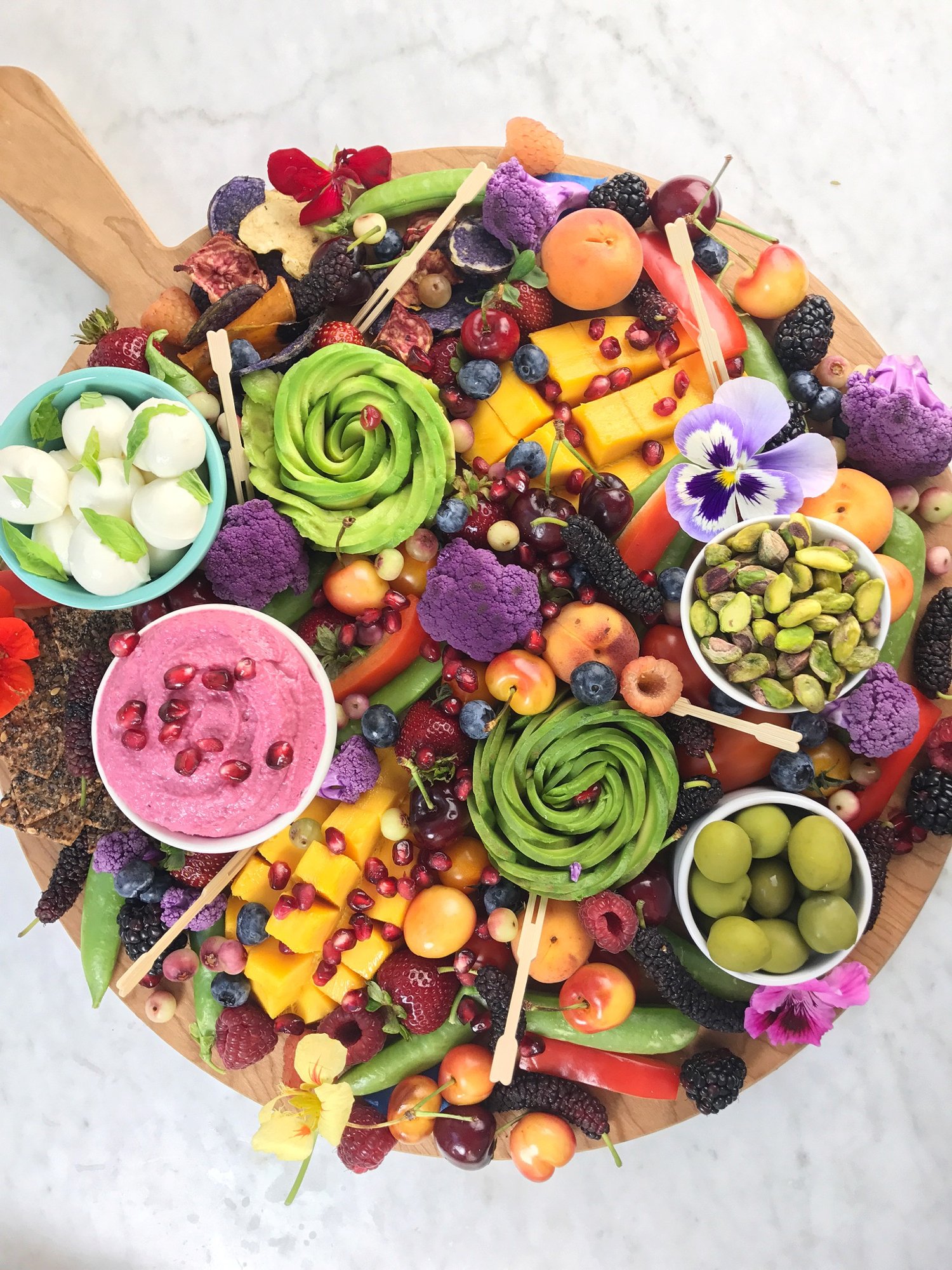 Who's having a pool party this weekend? Sure it's fun to swim, but I'm all about the Ultimate Pool Party Platter! Top with bright colored fruits, veggies, nuts, crackers, cheese, crackers and more! Don't forget to add those fun Avocado Roses! What did I miss that you're adding to yours?
Ultimate Pool Party Platter
Ingredients
2

avocado roses (recipe linked below)

mangos, berries, cherries, apricots, pomegranate seeds, etc

cauliflower, sugar snap peas, bell peppers, baby carrots, cucumbers, etc

nuts and/or seeds

cheese (mozzarella balls, cheddar, cheese sticks, cheese cubes, etc)

crackers, breadsticks

edible flowers

hummus and other dips
Instructions
Arrange the avocado roses and other large items first to anchor the platter.

2. Chop the fruits and veggies into bite sized pieces and arrange decoratively around the board along with the remaining ingredients.


Contrast is key. Try to place dark foods next to light foods to add variety.