How often do you pull a box of frozen chicken nuggets from the freezer for lunch or dinner? Once a week? Twice? If your kid really loves them, I'd wager it might be even more than that. I get it. Chicken nuggets are convenient and kids will eat them. But what ingredients make up your favorite brand? Are they made from things you want your little ones eating?
These are unbelievably easy chicken nuggets are to make, absolutely delicious and made from ingredients you can pronounce. The best part is that you can make a huge batch and keep them in the freezer for future meals, so not only do they save on the expense of boxed nuggets but also the time it takes to go to the grocery to buy them.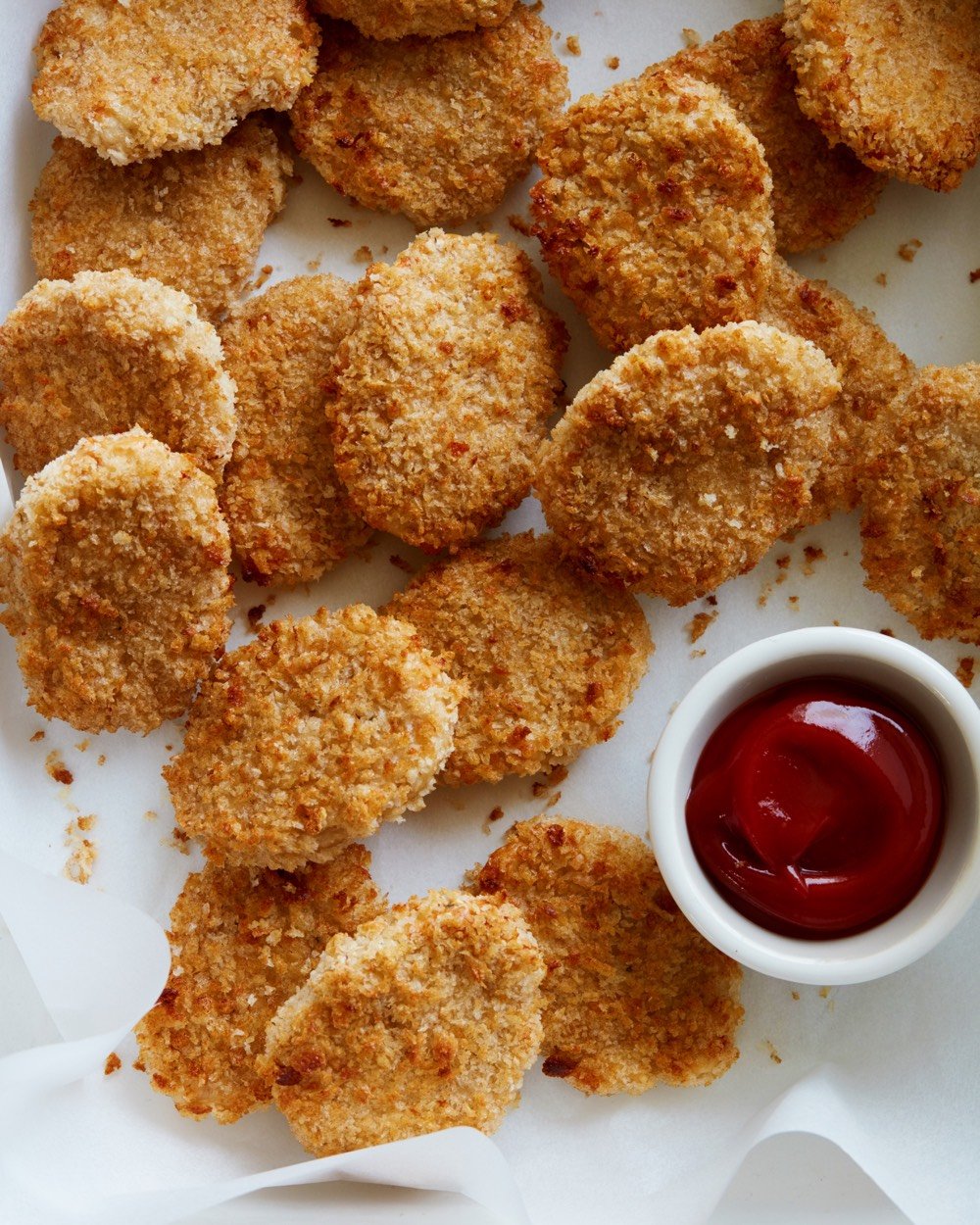 Last week we made these on Facebook Live, I demoed how to freeze them on sheet pans and then pop them in zipper bags (before baking). All you need to do is follow the baking directions below so that you can bake off the amount you need instead of the entire recipe.
Crispy on the outside, tender inside, freshly made easy chicken nuggets your kids will beg for everyday. What could be more simple, economical, nutritious and yummy than that?