With a little creativity and experimentation, you can create your own healthier versions of fast food at home that are just as tasty and satisfying as the originals!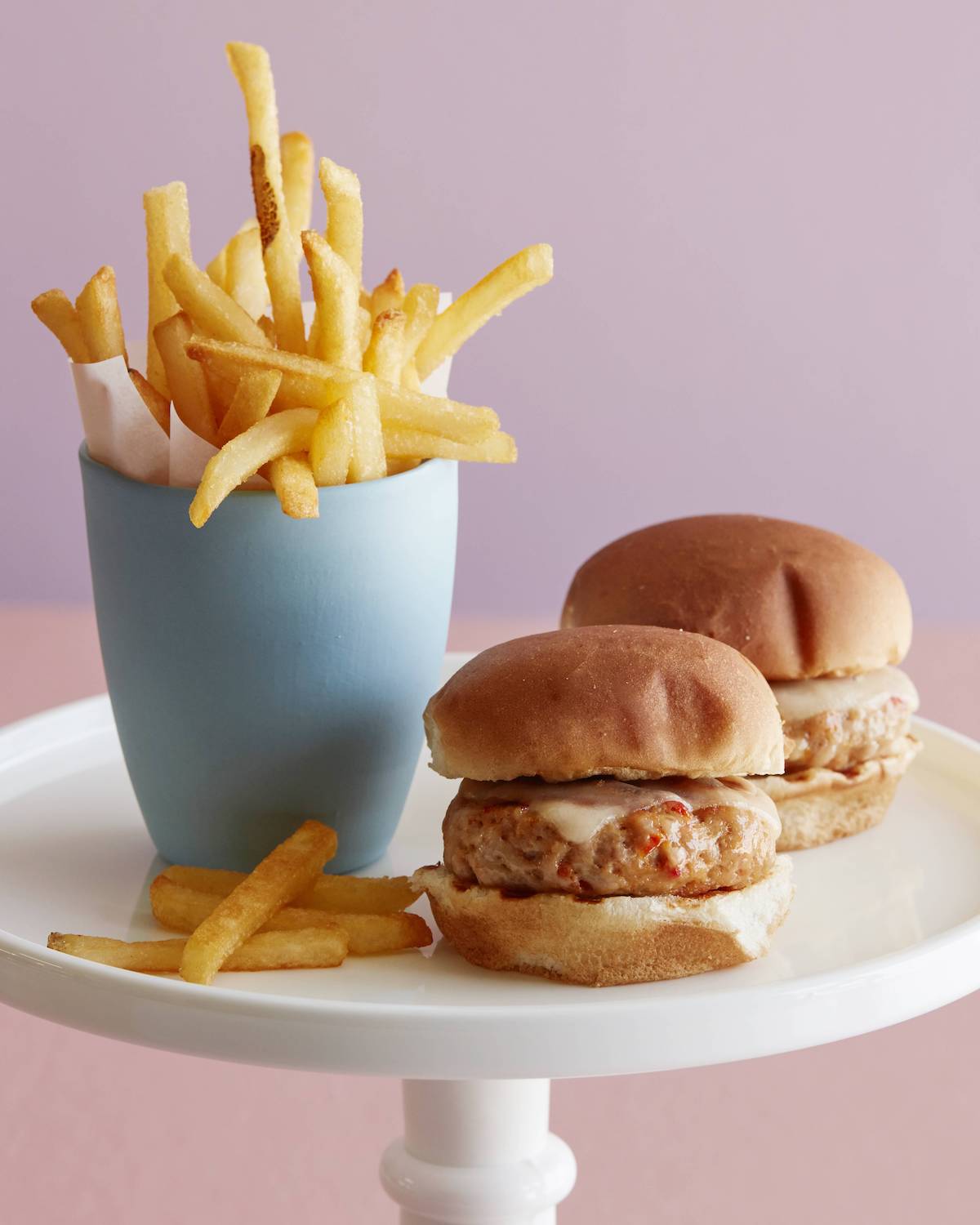 While healthy fast food might seem like an oxymoron, it's 100% possible to make homemade versions of some of your fast food favorites that are slightly healthier and taste just as delicious! I get it. It's not realistic to completely cut unhealthy food out of your diet, even fast food. Every now and then you just want those crispy fries from McDonald's or a delicious Frosty from Wendy's. Being able to make healthier versions of these recipes at home when the craving hits is a huge win!
When I was a kid my family consumed large amounts of fast food. And I mean large amounts. We're talkin' Arby's roast beef sandwiches and curly fries, Long John Silver's hushpuppies, and Dairy Queen Blizzards. We had Taco Bell Chicken Tacos, Kentucky Fried Chicken biscuits and gravy, Burger King Onion Rings. And don't forget McDonald's Chicken McNuggets with honey mustard dipping sauce and hot apple pies…the list goes on.
While I do have many childhood memories eating at these fast food joints on road trips or after church on Sundays, we've never taken our kids out for fast food, and we try to keep junk food in the house to a minimum. However, I don't want to deprive my kids (or myself for that matter) of some of my all time favorite foods. Instead of completely axing all that crispy, crunchy, creamy (and mostly filled with crap) fare, I've made it a mission to remake some of them in a more healthful fashion.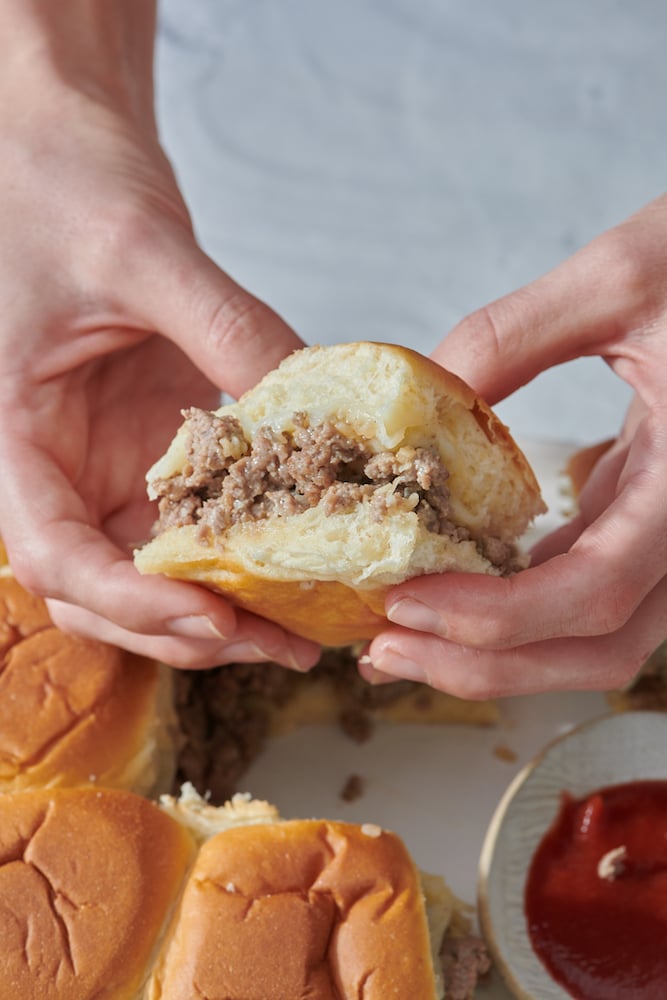 Why Make Fast Food at Home?
It's Healthier – fast food meals are typically high in calories, fat, and sodium, and lack important nutrients. By making homemade versions of fast food recipes, you can control the ingredients and make healthier choices. You can use leaner protein sources, whole grains, and more vegetables. This can help you maintain a healthy and balanced diet, while still enjoying your favorite fast food flavors.
It's Cheaper – Going out to dinner, even when it's fast food, adds up. Eating at home is 9 times out of 10 going to be cheaper than eating out. Making your favorite fast food recipes at home will reduce your food expenses over time.
It's Customizable: When you make your own homemade versions of fast food recipes, you have the flexibility to customize the meal to your liking. You can add extra vegetables, adjust the seasoning, or add more or less of a certain ingredient to suit your taste preferences.
Make These Healthier Versions of Fast Food Favorites
Love McDonald's Chicken McNuggets? Try these: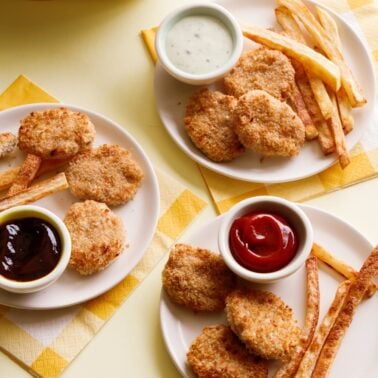 Easy Chicken Nuggets
These are nearly identical to Chicken McNuggets and made with real chicken breasts at home. No more wondering what's in your chicken nuggets because you made them yourself!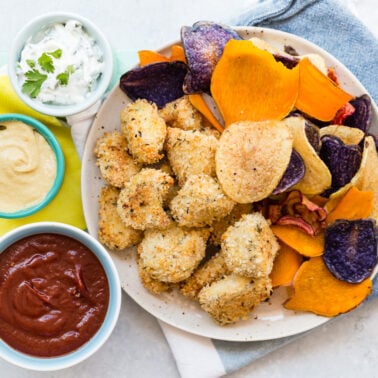 Baked Chicken Nuggets
Baked Chicken Nuggets aren't doused in oil and deep fried already making them much better for you than their fast food counterparts. They're just as crispy and delicious though!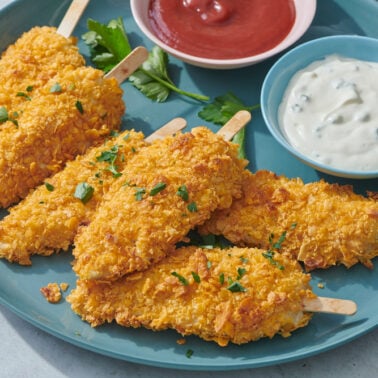 Chicken on a Stick
I'm not sure if there's a fast food joint where you can get Chicken on a Stick, but no need anyway because you can make it at home! Food on a stick is just more fun, right?
Greasy fast food burger craving? These hit the spot:
Easy Cheeseburger Sliders
This recipe truly couldn't be easier to make and is ready in under 30 minutes! Plus, they taste just like White Castle sliders – 100% delicious!
Middle Eastern Chicken Burgers
Opting for a leaner meat like ground chicken is a healthy alternative to a greasy fast food burger. These Middle Eastern inspired chicken burgers are SO good!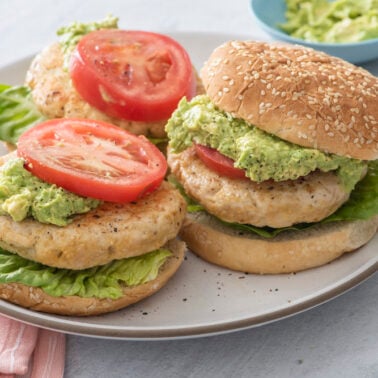 The Best Turkey Burger
These classic Ground Turkey Burger's are a family favorite and super simple to make. Not to mention super juicy, delicious and a secret ingredient for added nutrition. 
Shroom Burgers
These Vegetarian Shroom Burgers will rock your world and are a homemade version of Shake Shack's Shroom Burger! A crispy portobello mushroom with loads of cheese? YUM!
Instead of those deep fried french fries, opt for these: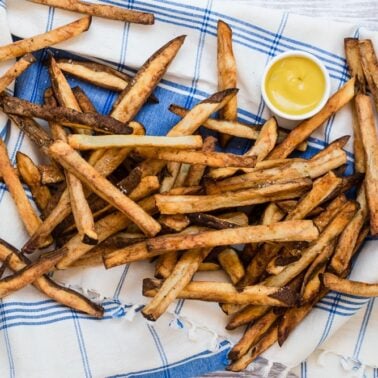 Air Fryer French Fries
Fries in the deep fryer have tons of excess oil that you just don't need. Air Fryer French Fries come out super crispy without all that extra oil.
Oven Baked Fries
If you don't have an air fryer, no problem! Oven Baked Fries are crispy on the outside, tender on the inside and much better for you than ones that got tossed into a deep fryer.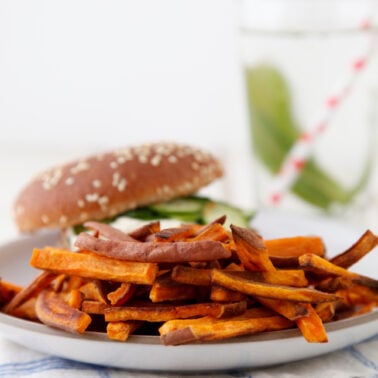 Sweet Potato Fries
For some added nutrition, go for some sweet potatoes fries! They're high in beta-carotene and also rich in fiber, vitamins and minerals. A great replacement for greasy fast food fries!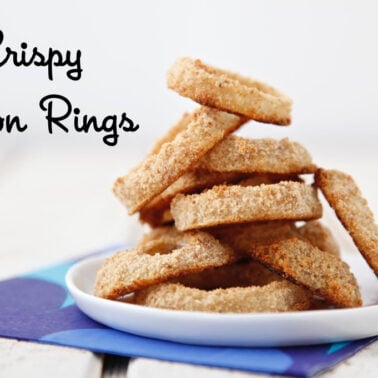 Crispy Onion Rings
I loved onion rings at fast food restaurants growing up. These are baked and not doused in tons of oil making them healthier for you but just as crispy, crunchy and yummy!
Got a hankering for a Sonic corn dog? Go for these!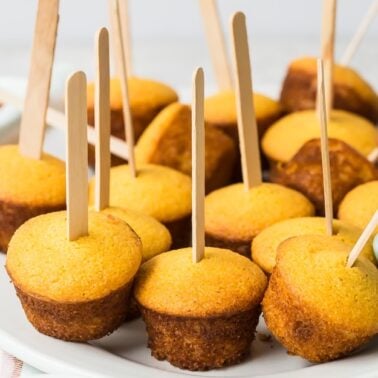 Corn Dog Muffin Bites
There's nothing better than a crispy corn dog, and these Corn Dog Muffins scratch that itch! They're perfect for little hands and anything on a stick is a blast to eat!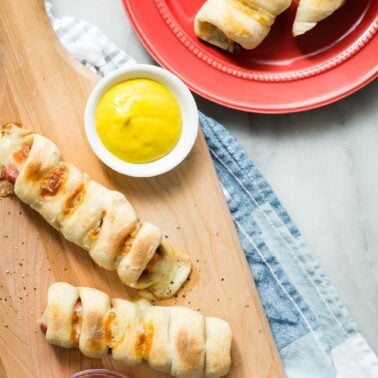 Cheesy Pizza Hot Dogs
Similar to pigs in a blanket with a delicious cheesy twist! Cheesy Pizza Hot Dogs are a kids dream and baked to perfection.
Wanting a big dish of Panda Express? Make these: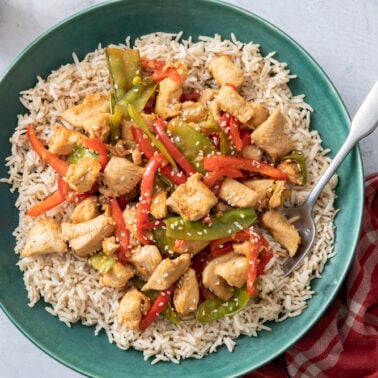 Orange Chicken
Homemade Orange Chicken is just as good as what you can get at a fast food place and better for you! Plus some added veggies take up the health factor a notch.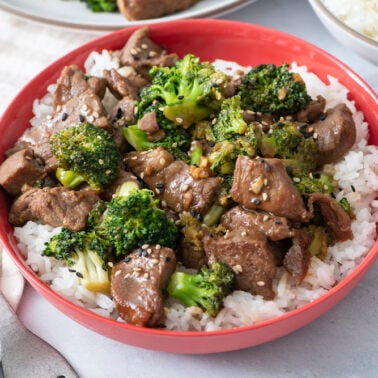 Beef and Broccoli Stir Fry
Beef and Broccoli is another classic dish at Chinese fast food restaurants. Again, making anything at home is going to be better for you in the long run because you know exactly what you're putting in it!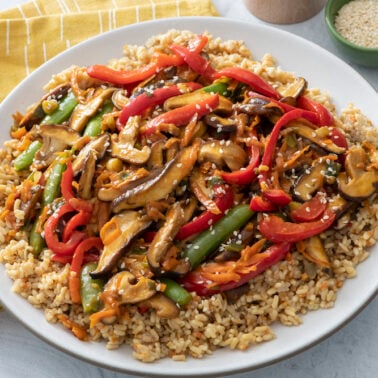 Shiitake Veggie Stir Fry
Shiitake Veggie Stir Fry is a vegetable explosion bursting with flavor! This recipe is a great one to make when you're craving takeout and want something super healthy.
Instead of Taco Bell's Crunchwrap Supreme:
Vegetarian Crunchwrap Supreme
My vegetarian son came up with this version of a crunchwrap supreme using tofu! It's delicious and super good for you!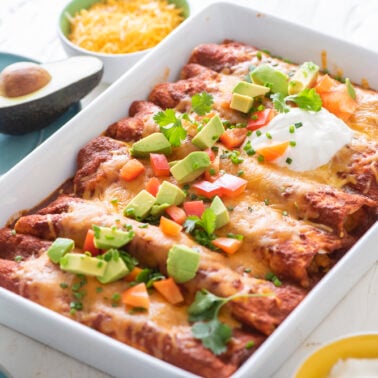 Sweet Potato Black Bean Enchiladas
When you're craving an enchilada from taco bell, these Sweet Potato and Black Bean Enchilada is the perfect choice! Packed with plant based protein and delicious!
To satisfy your Long John Silver's fried fish craving:
Crispy Fish Fingers
Fried fish is one of the best things ever! This version is baked instead of deep fried like what you'll find at fast food places. So good!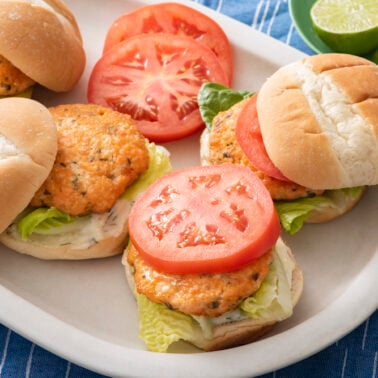 Salmon Burgers
Craving fish and want to keep it healthy? These Salmon Burgers are the perfect choice. Salmon is a great source of omega-3 which helps keep your brain healthy.
Make these to replace fast food desserts: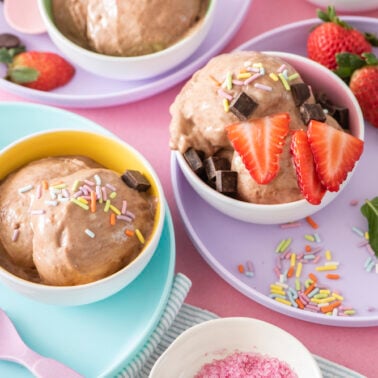 Chocolate Banana Nice Cream
Chocolate Banana Nice Cream is a great option when you're craving a Frosty! It's creamy, delicious and naturally sweet!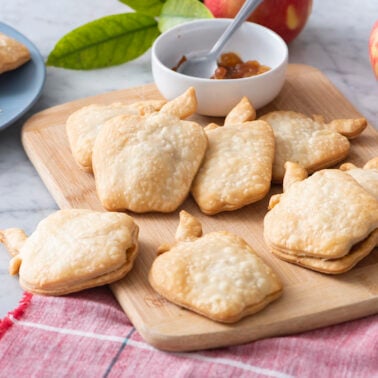 Apple Pie Turnovers
Apple Pie Turnovers are a homemade version of McDonald's hot apple pies and are just as tasty! Plus these are a fun activity to get kids involved in the kitchen.
Vanilla Cinnamon Date Shake
Vanilla Cinnamon Date shakes are like a milkshake, but healthy! Only a few ingredients and uses dates to make it naturally sweet.
If you have a beloved fast food or junk food favorite that you'd like to see reinvented here on Weelicious, let me know what it is in the comment section below and I can try putting a healthier twist on it! Or tag me on social media 🙂