What do you get when you mashup two favorite desserts_ chocolate pudding and chia seed pudding? The most insanely creamy and decadent Chocolate Chia Seed Pudding you've ever tasted! Whenever we make this eggless chocolate mousse the kids go nuts! It's light as air, not too sweet and makes your eyes roll back as you give in to it's heavenly taste. We make it so often that I made a video to show you how to do it.
Pin
Chia Seed Pudding is equally as delicious, but on the healthier side, although you would never know it. We started ordering it every time we went to my in laws favorite brunch spot, Le Pain Quotidian, when the kids were little. Kenya and Chloe must have thought they were pulling a fast one over on us when we let them order it each time we were there and they begged for it. I still don't think my kids know just how nutritious chia seed pudding is as each bite is packed with tons of omega-3 fatty acids. Whether we eat it on our outings there or make our homemade version, they slurp it down so fast you can't find a morsel left in their bowls.
Pin
In a round about way I'm leading up to how this Chocolate Chia Seed Pudding came to be. I had made a batch of this recipe for dessert when Gemma's godmother came over for dinner and she asked if we had ever put it in the blender. The blender?! This was a total revelation as I've always made it in a bowl, stirred it up and poured it right into little mason jars. She made her own version of vanilla chia seed pudding and whizzed it up in her Vitamix on a high speed for a few minutes to breakdown the chia seeds and make it the healthiest version of chocolate pudding I've ever tried. The bonus? It's dairy, gluten, soy, and egg free too!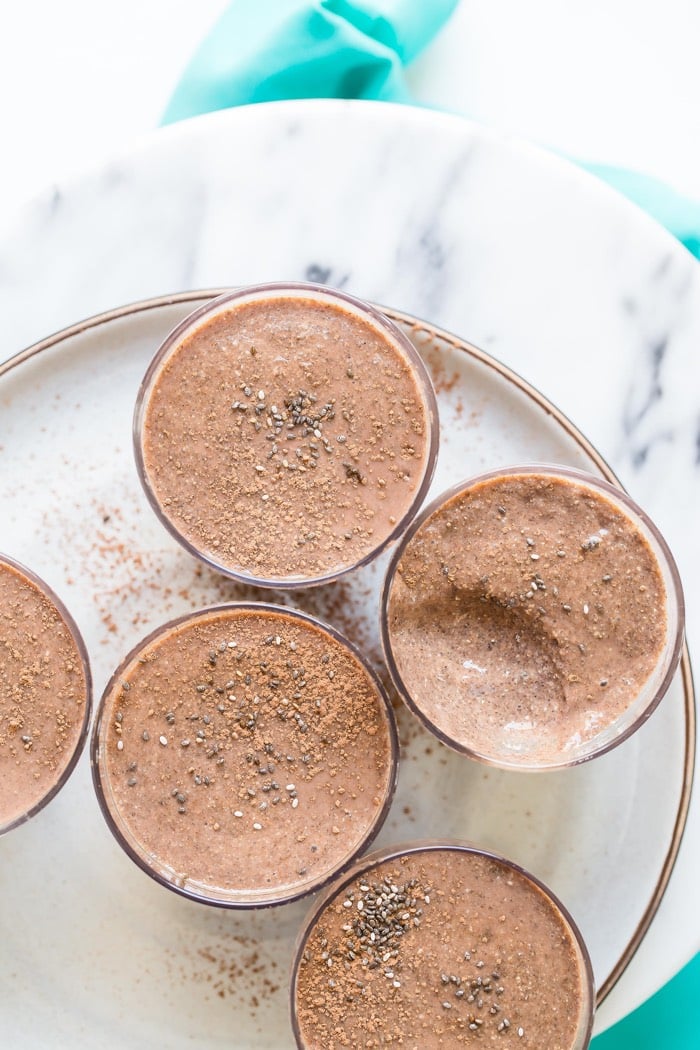 Pin
Watch this how to make Chocolate Chia Seed Pudding so you can make a big batch of a dessert (or snack) that you'll be asked to make over and over again!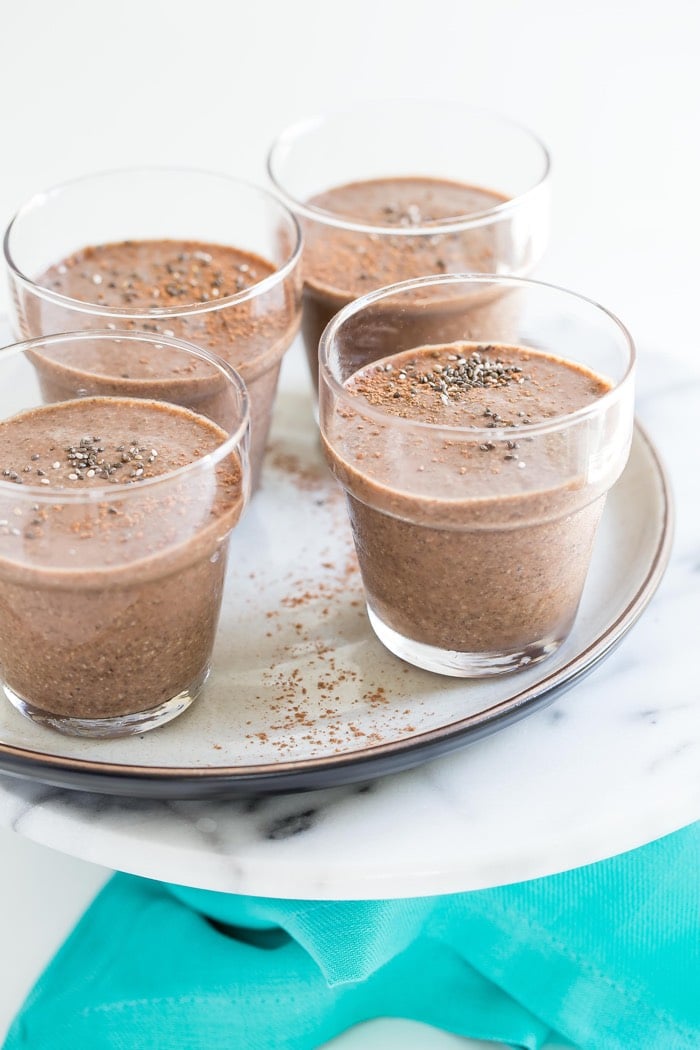 Pin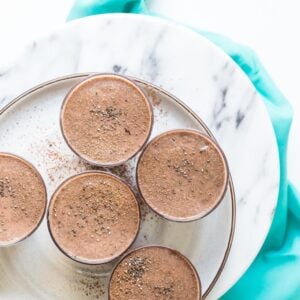 Chocolate Chia Seed Pudding
Ingredients
2

cups

cows, almond, or rice milk

1/4

cup

honey, maple syrup or agave

1

teaspoon

vanilla extract

1/2

cup

chia seeds

2

tablespoons

unsweetened cocoa powder
Instructions
Place all of the ingredients in a blender and blend until the chia seeds are ground, about 2 minutes.

Pour into 4 small serving bowls or small mason jars.

Refrigerate 4 hours to overnight.