What's the one food that we all love no matter how it's prepared? For our family it's potatoes! As we move into the winter you can find all over the farmers market and grocery store are potatoes!
I've been buying the most gorgeous baby potatoes so sweet and creamy inside they're literally addictive! If you're looking for a Thanksgiving side or an easy potato recipe during the week you have to make these Crispy Smashed Potatoes!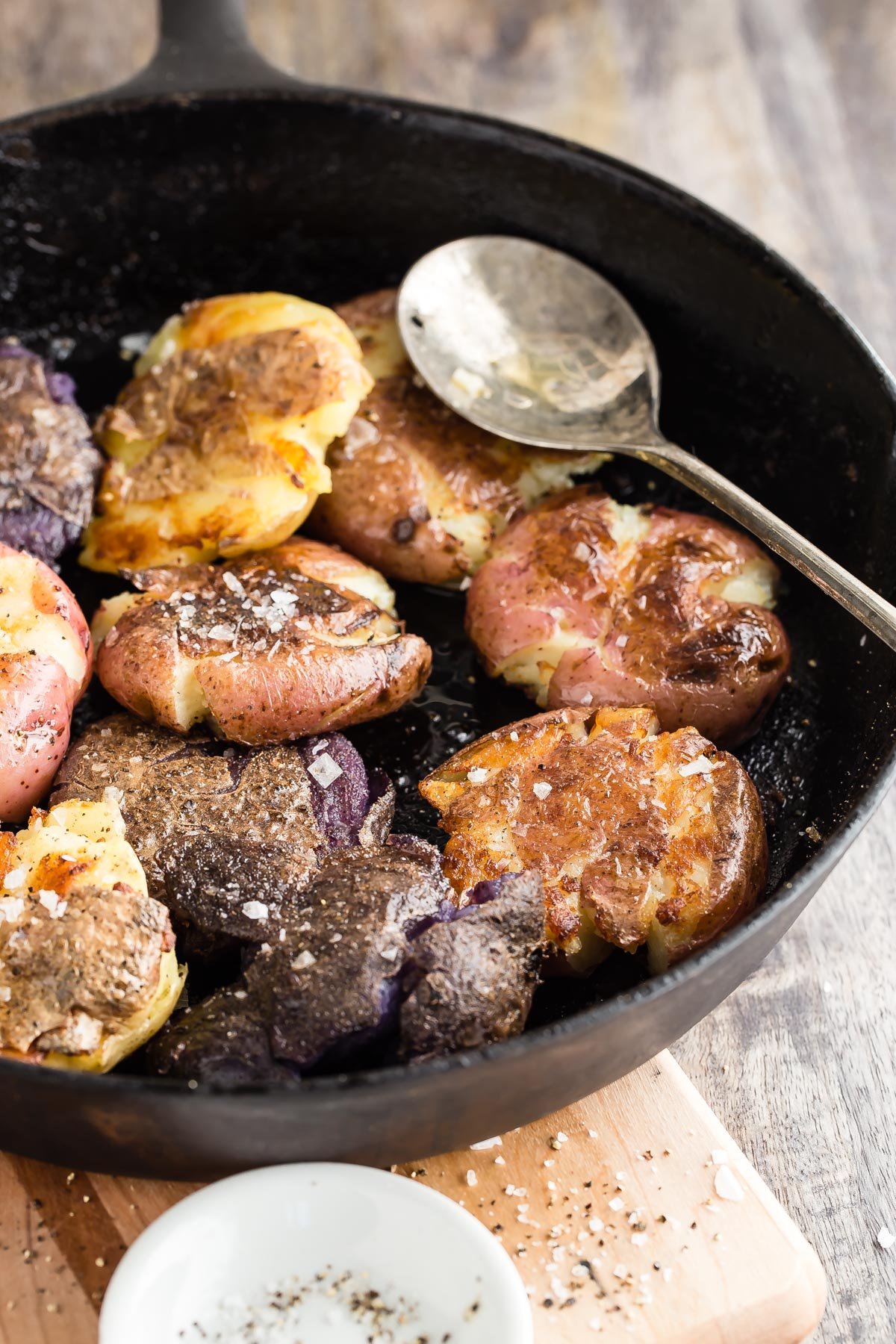 The little potatoes we get at the market come in a variety of colors, are fluffy inside with a very thin skin. I generally boil them to cut in half and sprinkle with a touch of salt before popping them in our mouths. It wasn't until I had a few extra steamed potatoes in our weekly One Potato box, though, that I tried this method.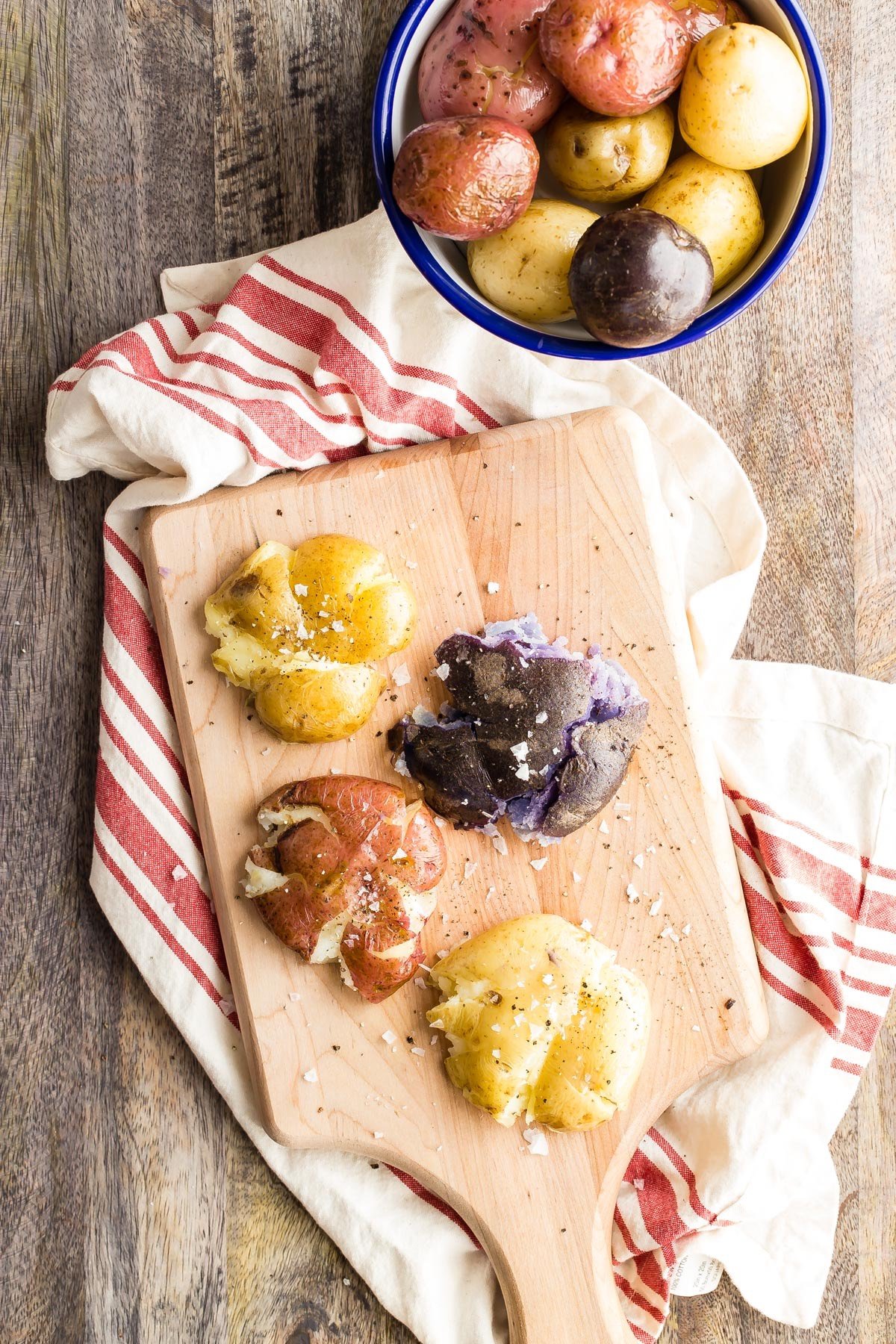 Talk about a kid friendly cooking "job"! You just place a potato on a cutting board, place your hand (or your child's) on top and gently press down to smash it. If you're not exactly sure what I mean you can watch the quick video above.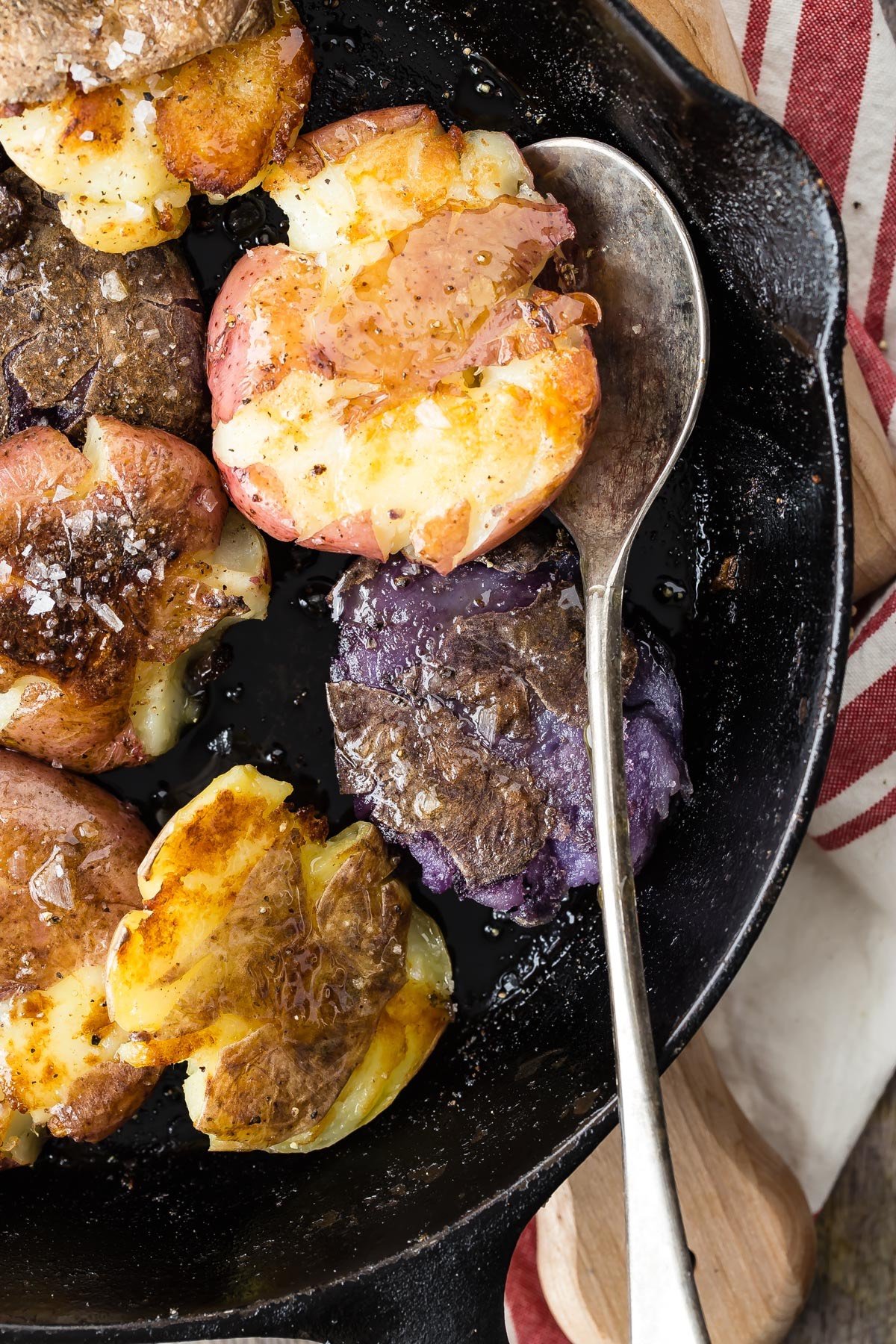 Crispy Smashed Potatoes are addictive enough to eat on their own or you can serve them with Herbed Chicken in the Crock Pot, Sweet Balsamic Glazed Chicken or simple Veggie Filled Frittata to make an irresistible vegetarian meal.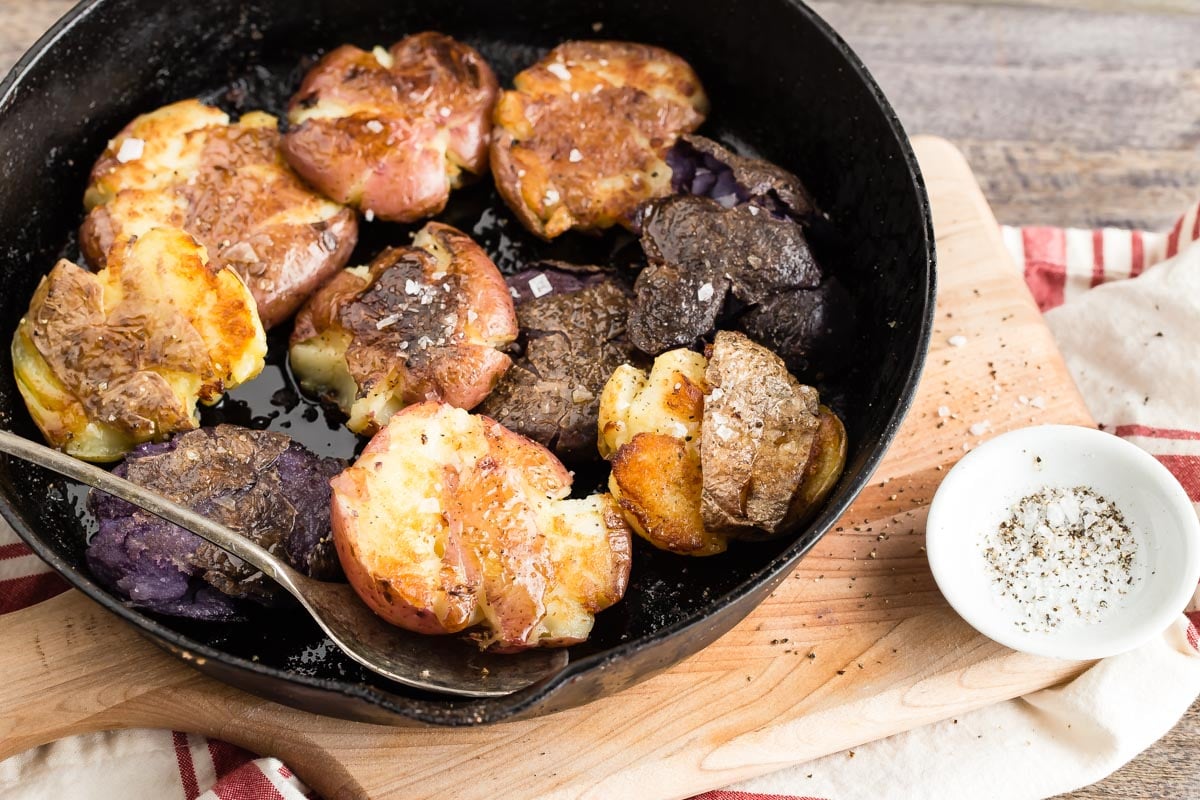 If you make these Crispy Smashed Potatoes don't forget to snap a pic and share tagging @weelicious so I can see them! Whether you make them for the holidays or really any time they will become a family favorite!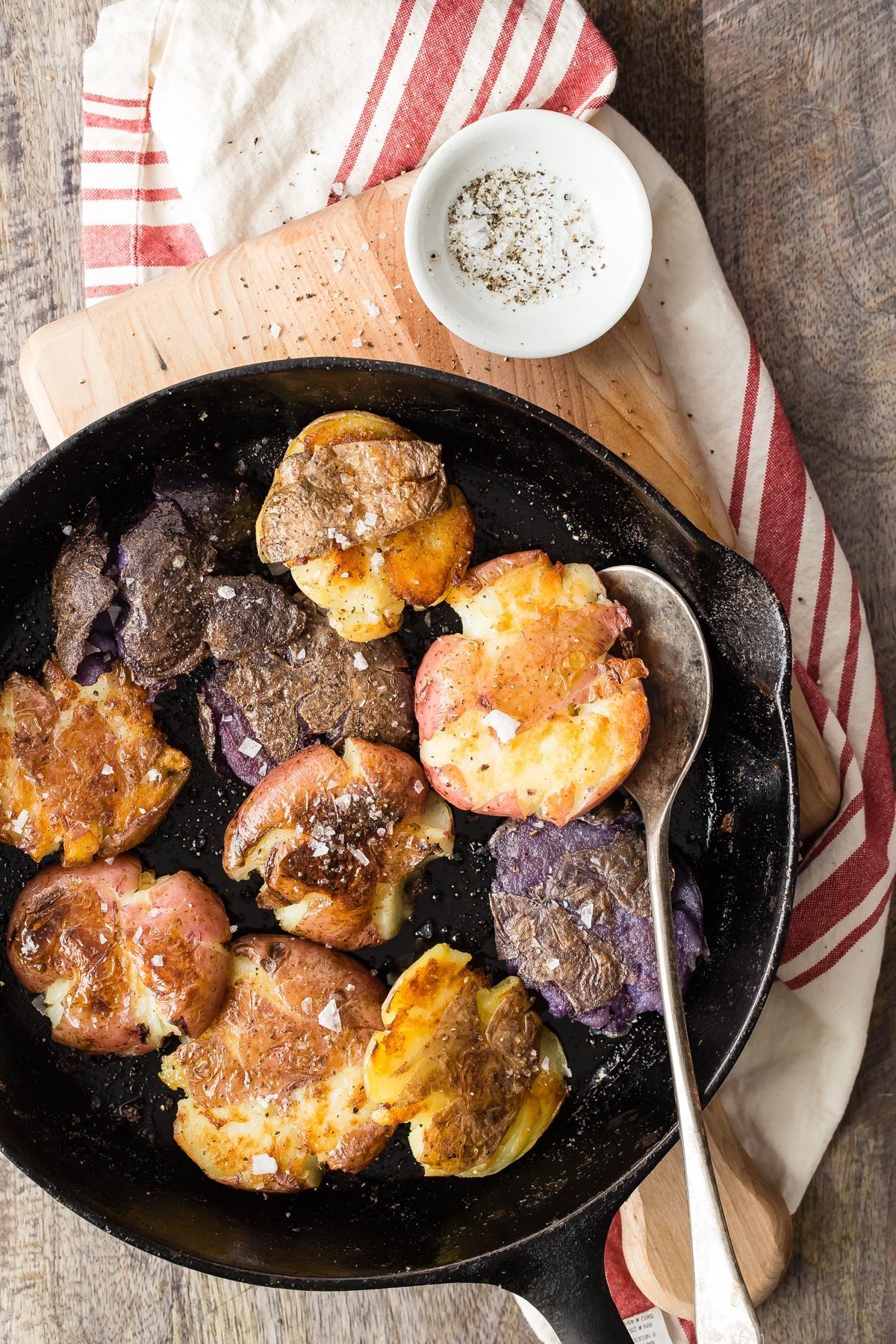 Photos by Gerry Speirs
Crispy Smashed Potatoes
Crispy on the outside, tender on the inside, these potatoes are one of our family's go-to side dishes!
Instructions
Place baby potatoes in a pot of water, bring to a boil and cook for 20 minutes or until fork tender.

Drain the potatoes and let cool. (Potatoes can be refrigerated overnight at this point).

Place the potatoes on a cutting board or work surface and using the palm of your hand, press down firmly to smash the potato making sure it doesn't come apart.

Heat a large sauce pan over medium high heat and cover the bottom of the pan with a thin layer of oil.

Place the potatoes in the saute pan, sprinkle with salt and allow to cook for 5-6 minutes on each side (add more oil to the pan as you go) or until crispy and golden.
Video