I know it's hard to believe that you can make an entire chicken in your slow cooker, but I can assure you it's a total home run! You'll be getting the most juicy, tender and flavorful chicken with this Herbed Chicken in the Crock Pot recipe!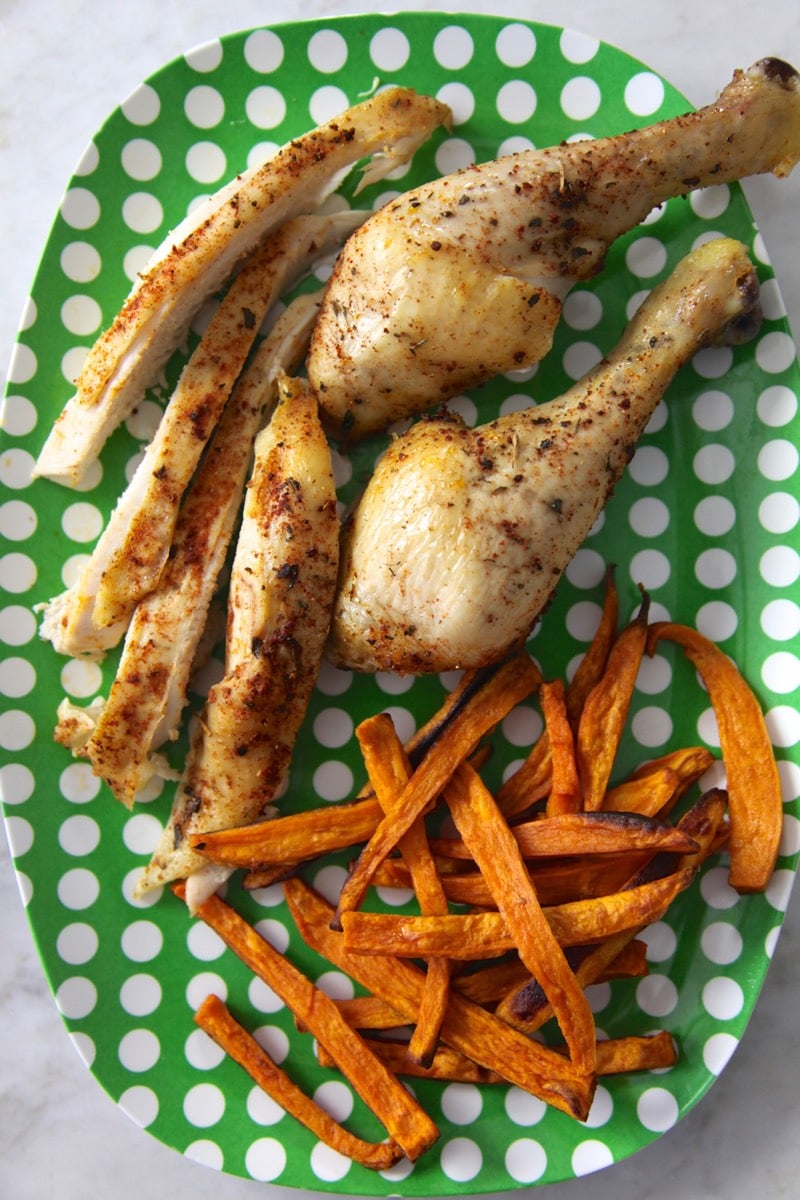 Pin
Every mom needs a few recipes in her cooking arsenal that she can have as a fall back plan Monday to Friday in order to get dinner on the table pre-meltdown by the troops! One of my go-to recipes to prepare every week is Chicken in a Crock Pot which I've been making for years. I started jazzing it up a bit and made it into this Herbed Chicken in the Crock Pot. As good as the juicy, melt in your mouth chicken tastes on its own, the addition of the herbs takes it to the next level.
Pin
Before I leave for school pick up I pop it into my slow cooker and race out the door, and then come home right before dinner needs to be served to a piping hot meal that just needs a simple side dish like Balsamic Roasted Onions, Asian Succotash or Lemony Quinoa Salad. The best part is that you should have enough leftovers to make recipes the following day like Mac, Chicken and Cheese Bites or Mexican Enchiladas.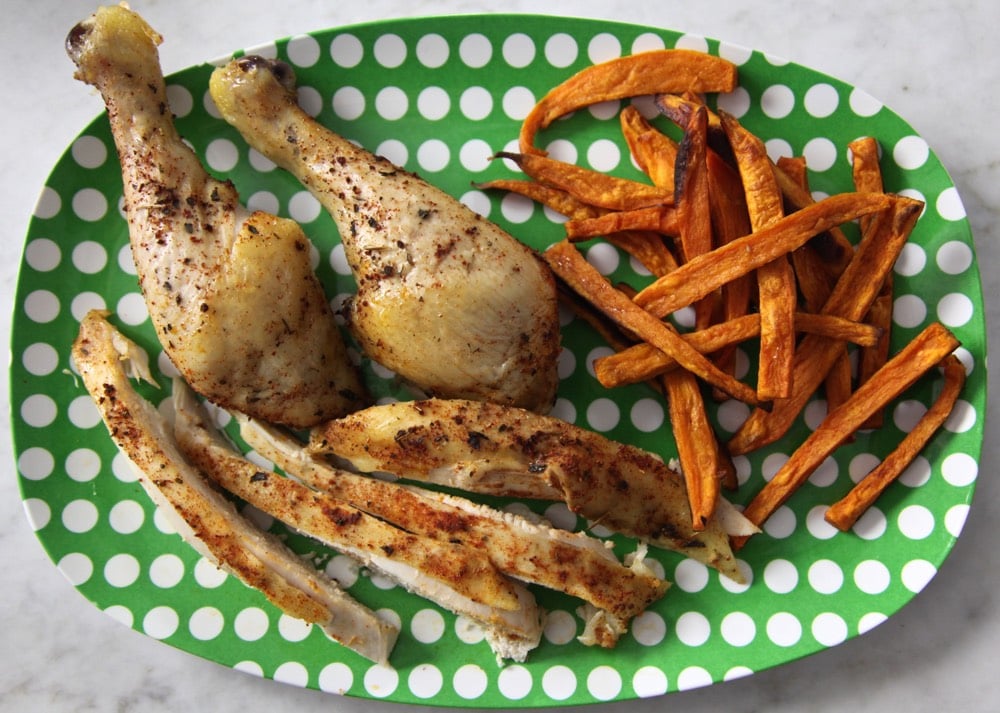 Pin
Putting a whole chicken in a slow cooker is also economical compared to buying chicken breasts or cut into parts and you didn't even have to turn the gas on for your oven to roast it. That's a major win win!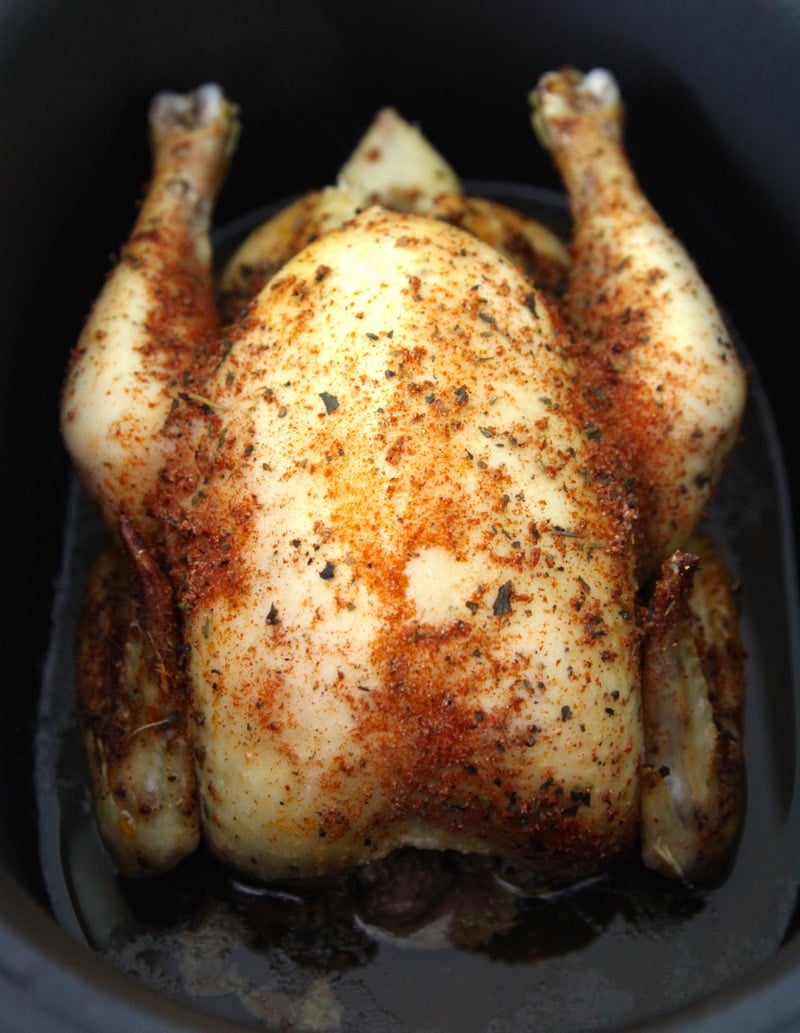 Pin
Don't feel limited to using the herbs I've got in the recipe. You can also try herbs de Provence, oregano, thyme, rosemary, even cumin or Za'atar to switch things up. Serve it with a no-cook side dish like Asian Succotash, Greek Nachos or Heirloom Tomato Salad for a balanced meal that takes little to no effort to prepare with fantastic results!
Herbed Chicken in the Crock Pot
Ingredients
2

teaspoons

poultry seasoning

1

teaspoon

paprika

1/2

teaspoon

garlic powder

1

teaspoon

kosher salt

4-5

pound

whole organic chicken
Instructions
In a small bowl, combine the poultry seasoning, paprika, garlic powder, and salt.

Rub the seasoning mixture all over the chicken.

Place the chicken in the crock pot, cover, and cook on high for 2 1/2 - 3 hours, until a meat thermometer reads 160F.

Allow the chicken to rest for 10 minutes before slicing.

Note: The skin on the chicken won't be golden because this is more of a steaming method, but the meat will be outrageously moist, tender and juicy.