Gluten Free Banana Pancakes are the perfect solution for anyone wanting a gluten free breakfast packed with fruit, fiber and protein.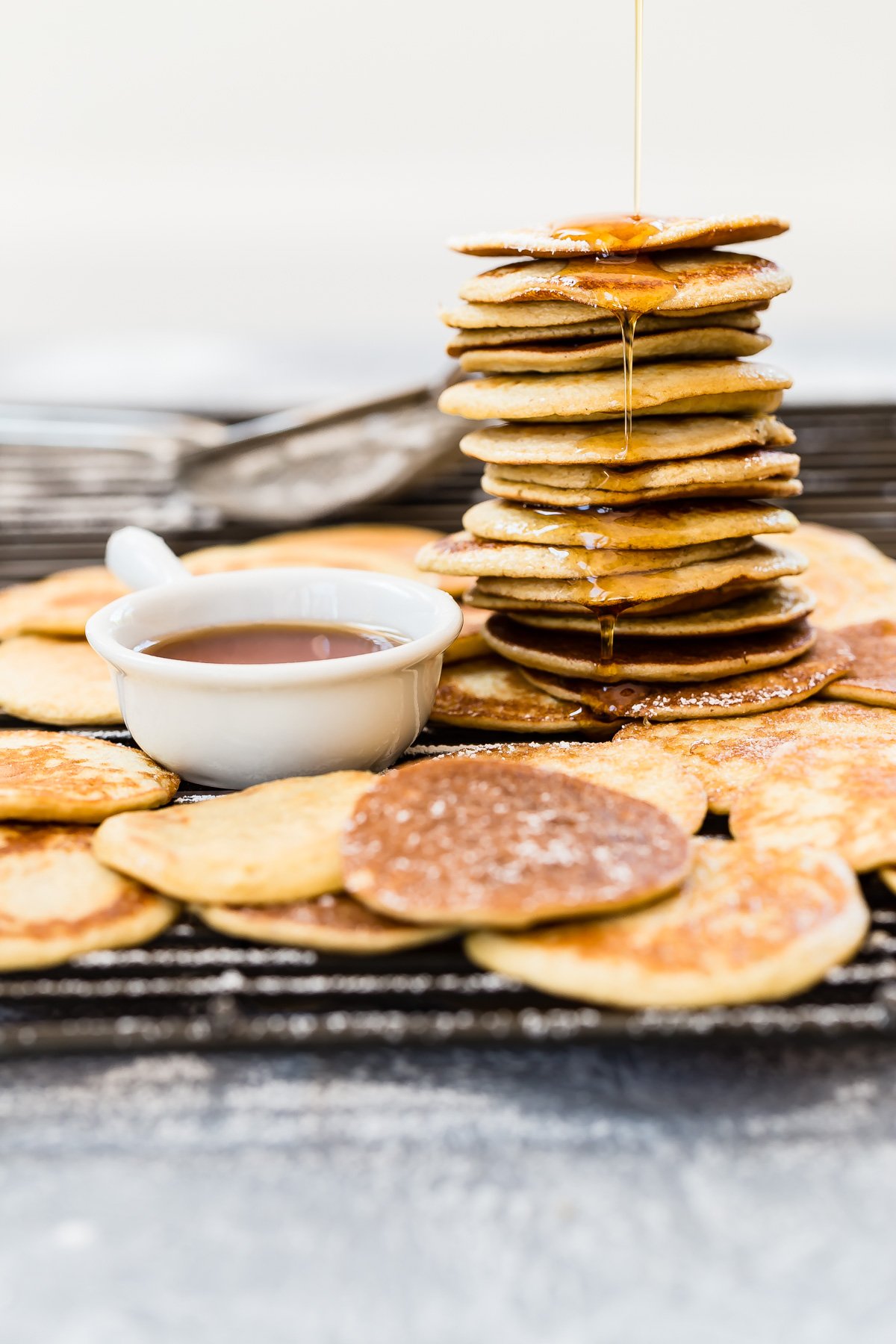 Would you believe me if I told you these Gluten Free Banana Pancakes only have four ingredients in them and are absolutely delicious! A friend turned me on to them a few months ago and we've been making them ever since. Not only are they perfect for kids with gluten allergies, but they're also totally dairy free. That's right, no flour or milk and they're light, fluffy and perfect pancakes!
Have bunches of overripe or spotty bananas? This is the recipe for all of those golden banana beauties.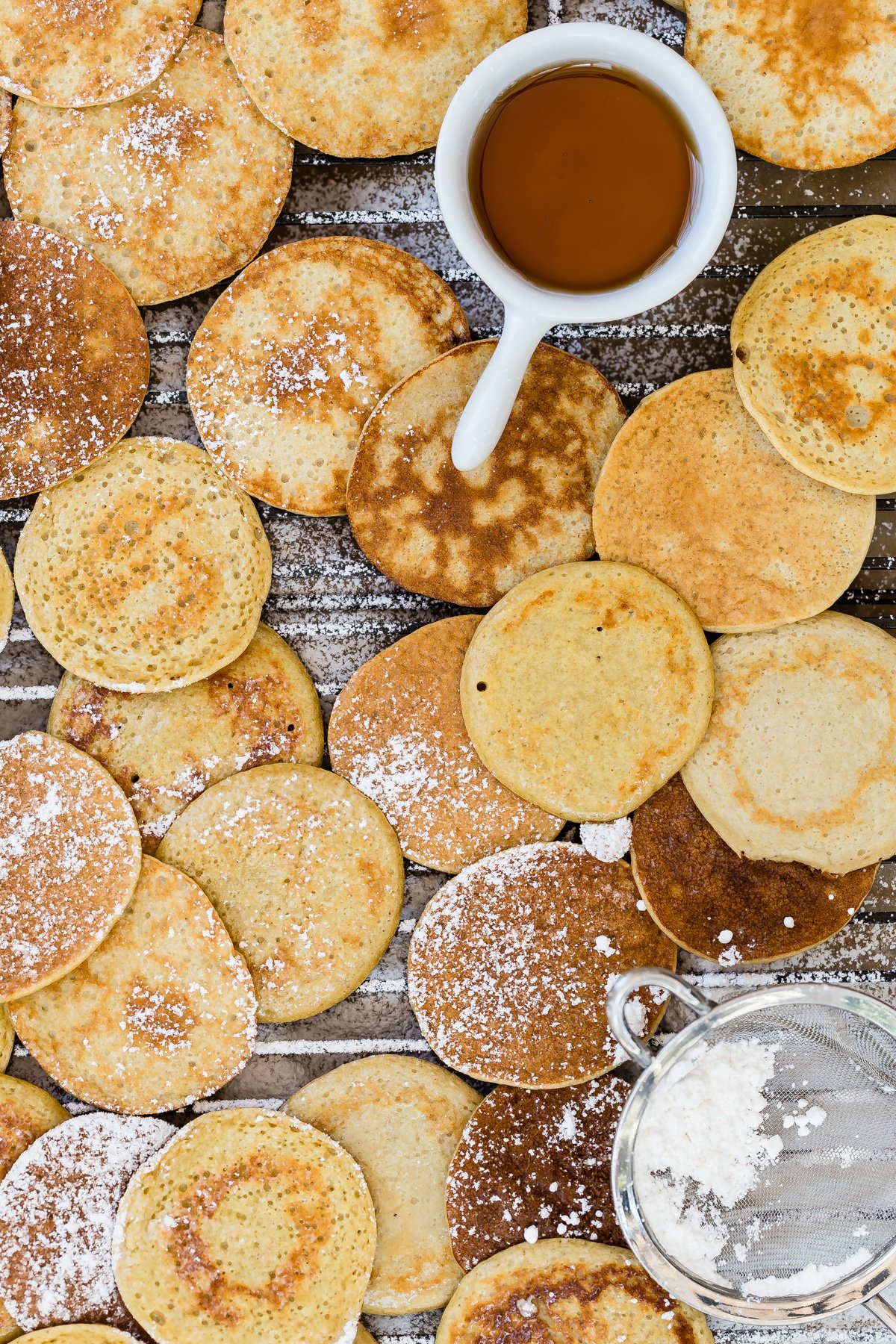 The first time I made them I ran out of time in the morning to complete the entire recipe, so I put half of the batter in the fridge. I loved being able to make another batch of them the following morning and they tasted just as yummy as the day before.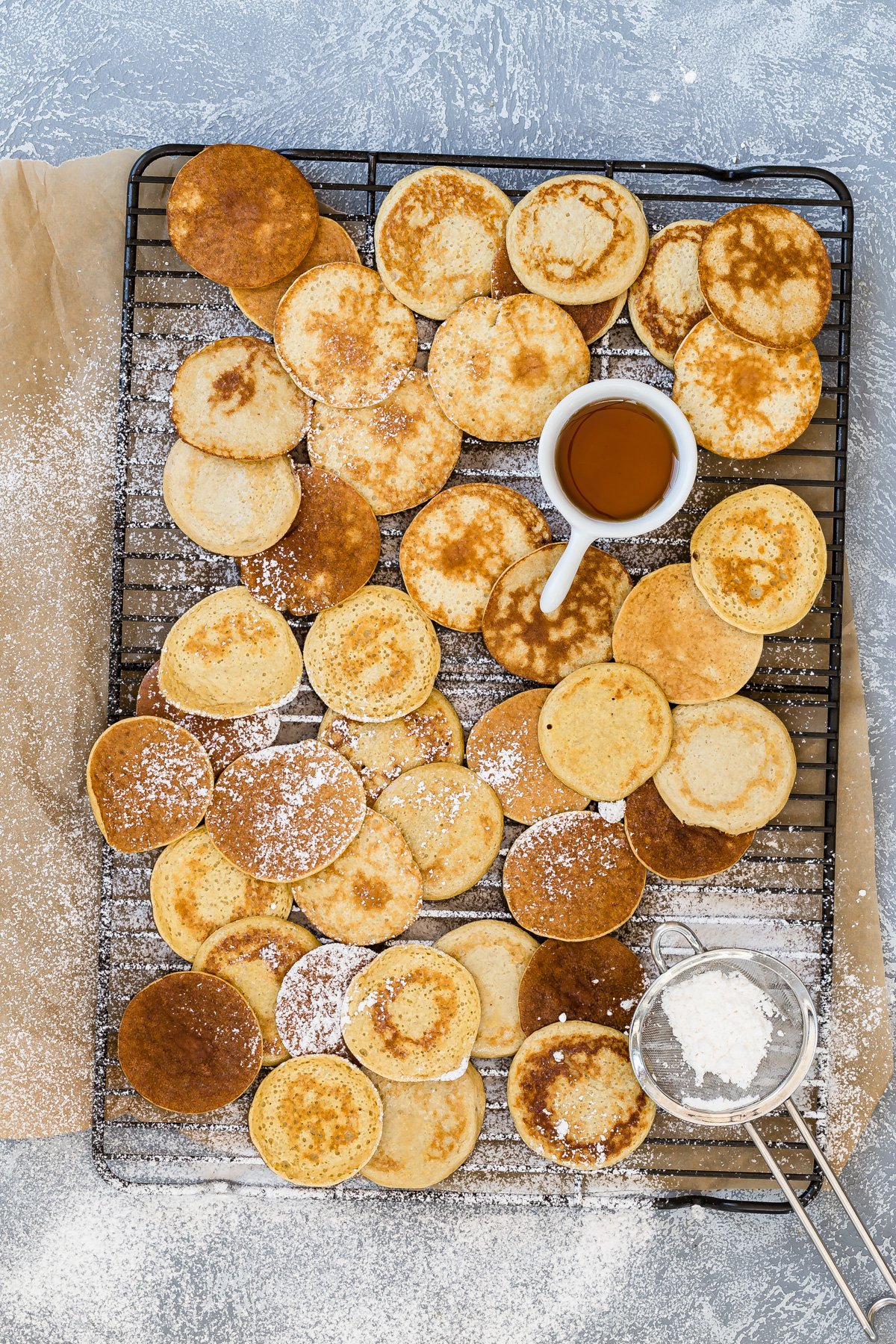 You can serve a little honey or maple syrup on the side with a Broiled Grapefruit (we just picked a ton out of our garden) and you've got a delicious meal that's super easy to make.
You can make them into silver dollar shapes by adding just a tablespoon of the batter on a hot griddle or a more if you want them to be really large. I've even rolled them up and filled with coconut whipped cream which is truly the ultimate!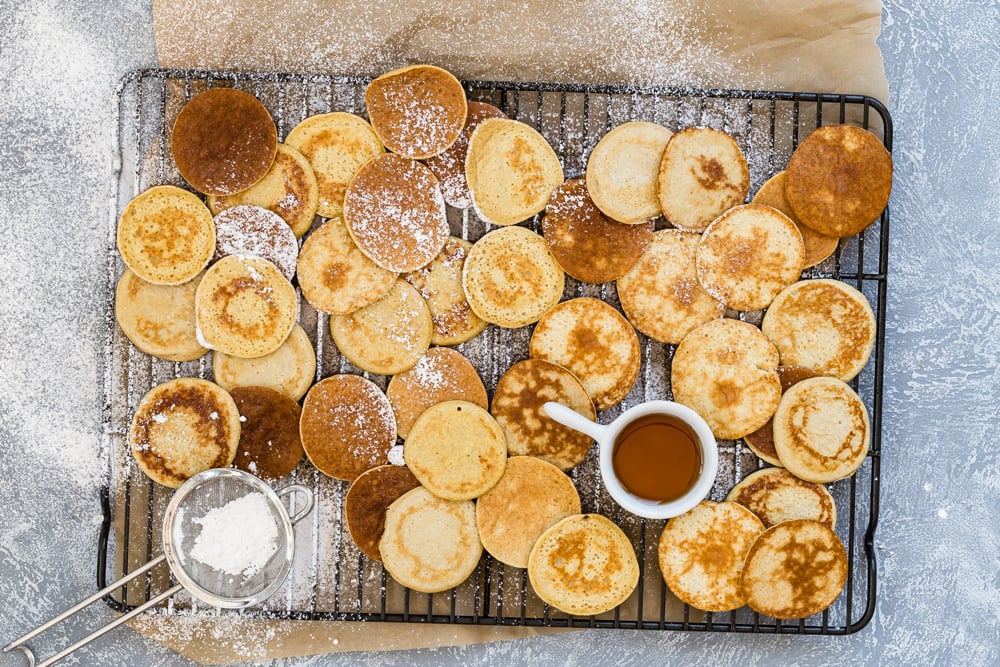 Make too many? You can toss them into labeled zipper bags and freezer them for up to 3 months. Even though these Gluten Free Banana Pancakes are a great choice for people with allergies they're an awesome breakfast recipe for anyone in the family. Even the tiniest of eaters!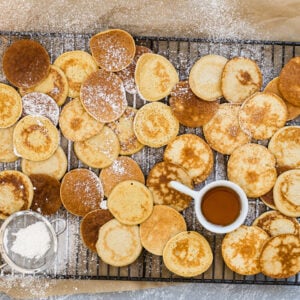 Gluten-Free Banana Pancakes
Ingredients
1

large

banana

2

large

eggs

1/4

teaspoon

ground cinnamon

2

tablespoons

quick cooking or old fashioned gluten free oats

butter or oil
Instructions
Heat a sauté pan over medium heat.

Place all of the ingredients in a blender and puree for 30 seconds.

Pour pancakes onto a butter or oil greased pan and cook for 2 minutes on each side.