One of the many wonderful things about my kids' school is that the teachers seriously impart to the little ones the importance of recycling. At the beginning of the school year, parents are asked to save any materials from home which could be useful to the kids for building imaginative sculptures or other cool projects. Every Monday I start a special recycling bag in my kitchen specifically for this reason. By Friday — after a week of cooking my heart out for weelicious — that one bag has grown to at least two or three, brimming over with paper towel and toilet paper rolls, milk and egg cartons, glass jars and especially, large yogurt containers.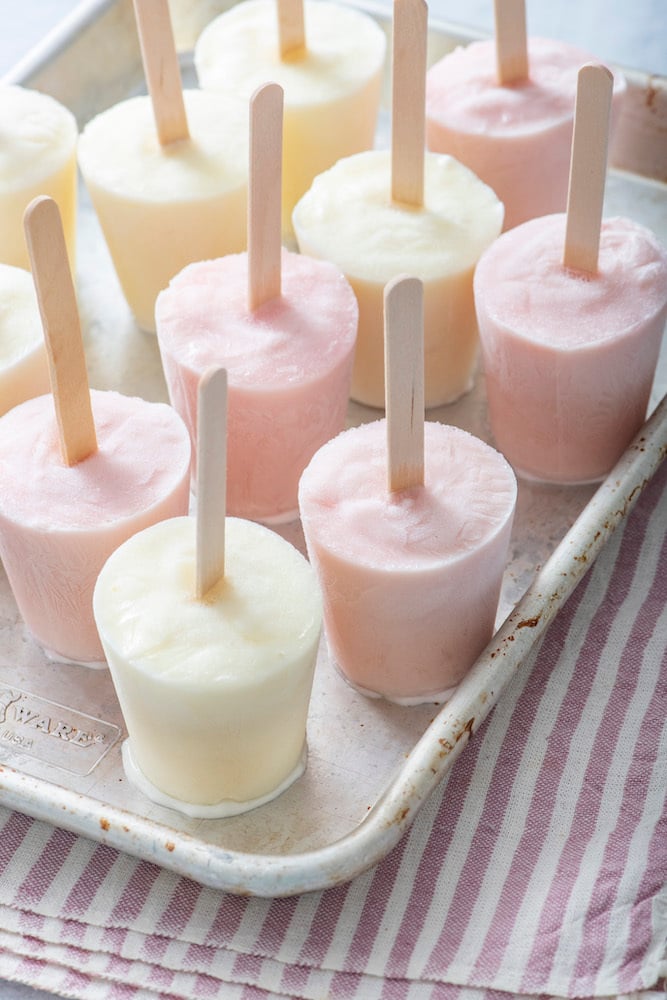 Speaking of those large yogurt containers, we go through an obscene amount of Greek yogurt in our house. I'm not talking about a couple of containers a week, it's closer to one a day. Sometimes more. And I buy the big 35 ounce family size tubs because while Mommy's Greek yogurt consumption is high, Daddy and the kids go through more than their fair share as well. Whether I simply drizzle it with some honey, spoon it over granola or use it to make Veg Wee Dip, Muesli, Baked Nectarines or Strawberry Parfaits, my gang consistently gobbles it up. My hubby even likes to mix it with dijon mustard to create a low-fat dijonnaise replacement.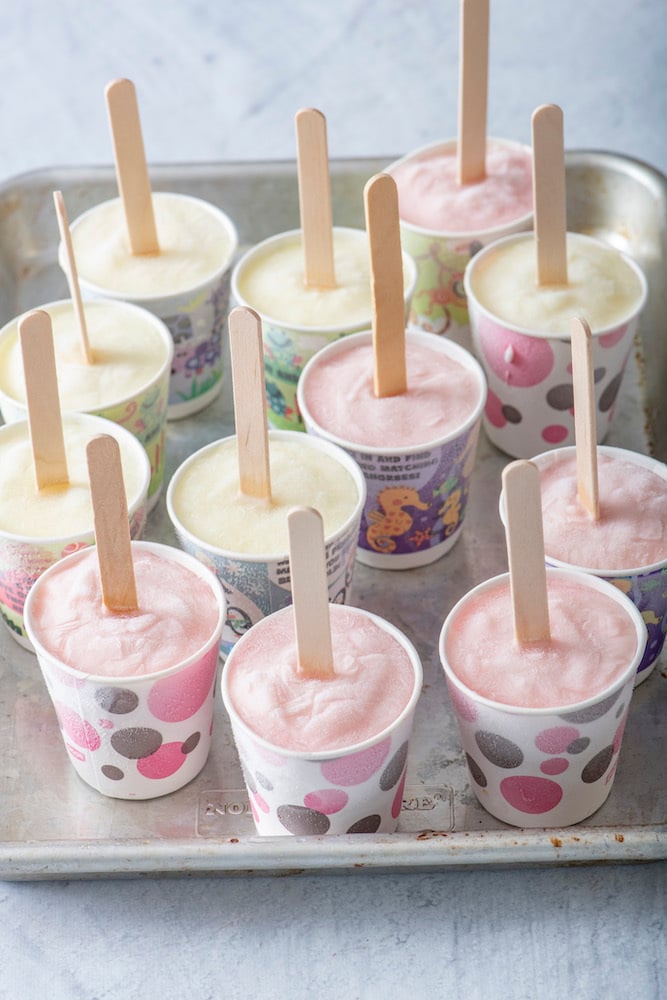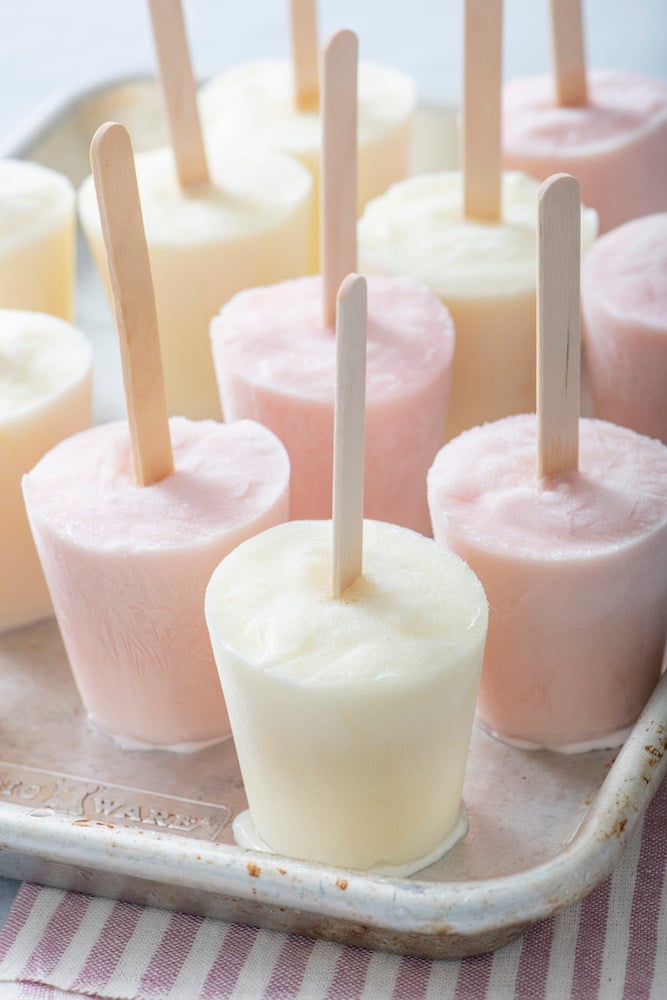 Greek yogurt is naturally thick and creamy, protein-rich, gluten free, vegetarian, and when you use it to make these frozen yogurt ice pops, down right heavenly. And two ingredients is all the recipe calls for. That's it. What could be more simple, nutritious, and refreshing all at once?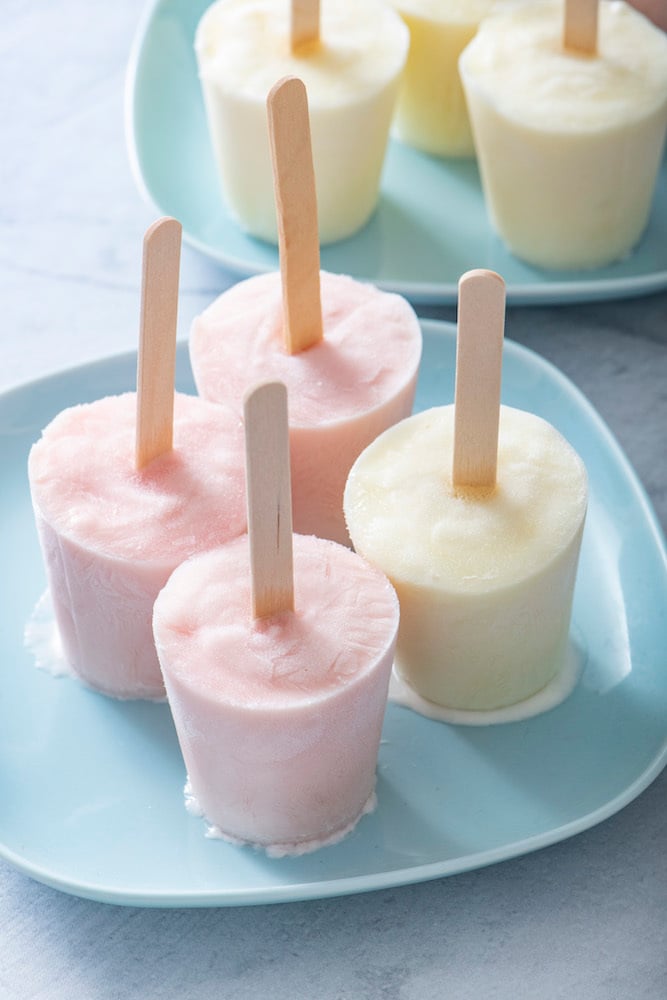 As for the original point of this post, no matter how much yogurt you go through, don't throw those containers away. They can be repurposed in countless different ways (and they also make excellent drums)!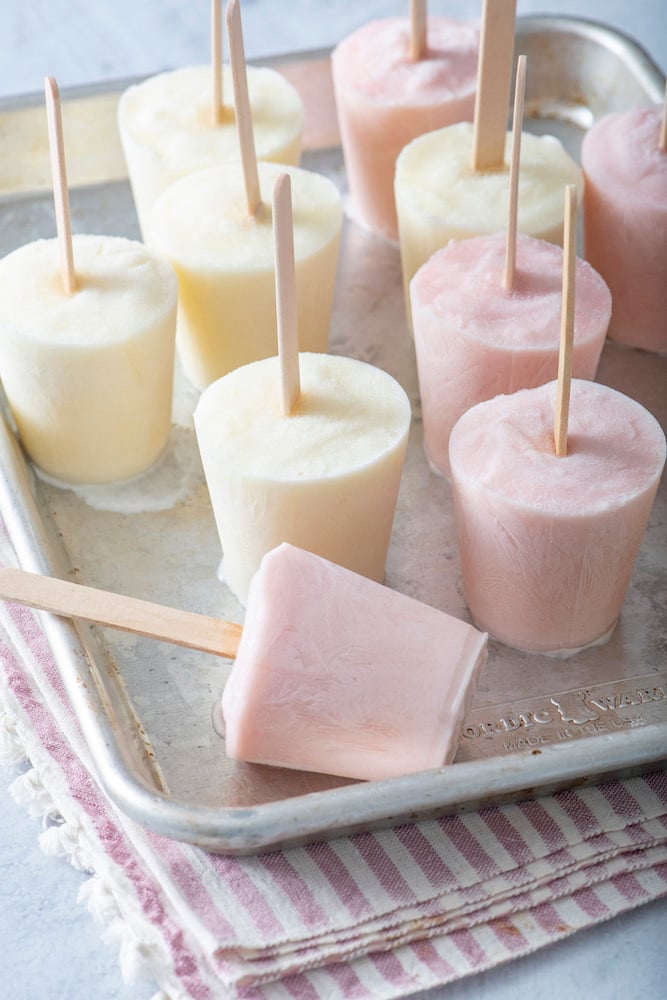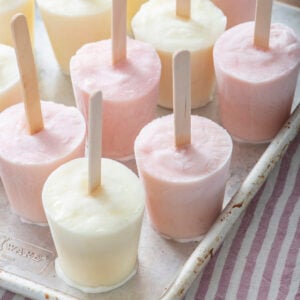 Frozen Yogurt Pops
Ingredients
1

cup

plain greek yogurt (0%, 2% or whole milk work- Fage, Chobin and Stonyfield Farms are my favorite brands)

3

tablespoons

honey
Instructions
In a bowl, mix together the yogurt and honey.

Pour into Dixie cups, place wooden popsicle sticks in the middle and freeze 4-6 hours or until frozen through.
Nutrition
Calories:
90
kcal
|
Carbohydrates:
19
g
|
Protein:
3
g
|
Fat:
1
g
|
Cholesterol:
5
mg
|
Sodium:
40
mg
|
Fiber:
4
g
|
Sugar:
15
g