This Vanilla Avocado Greens smoothie has been a hit in my house since my kids were young.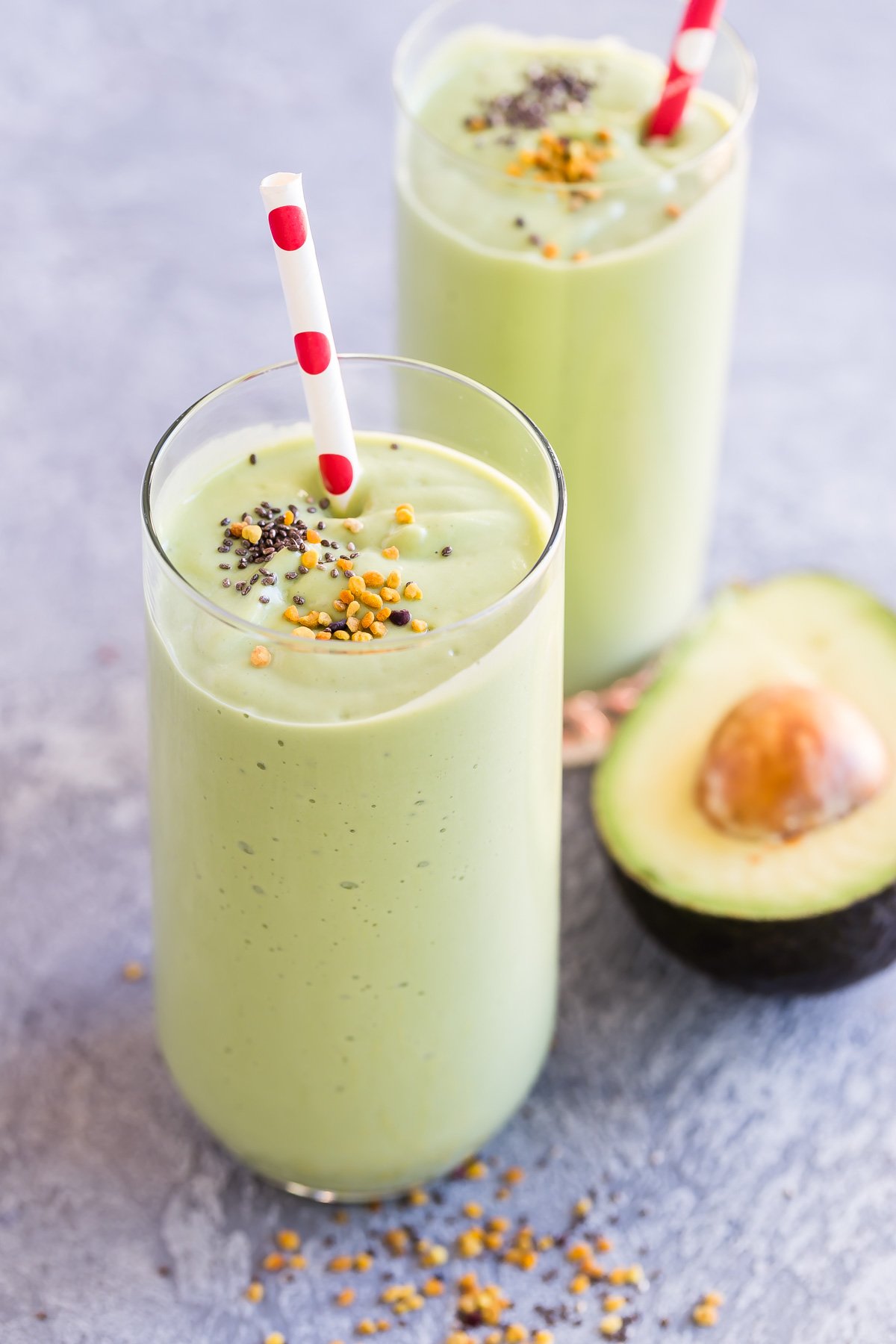 Years ago, a friend introduced me to the idea of using avocados in sweet milkshakes. It seemed an unusual suggestion to me, but she said I was in for a real treat. Until then, I had only ever had avocados in savory dishes like guacamole, on sandwiches, in salads and, of course, spread on toast. However in Brazil and some other countries around the world, avocados are used as the main ingredient in many sweet dishes.
My mind was blown by this discovery. I immediately started adding avocado to our morning smoothies and it was an instant game changer. My kids felt like they were getting dessert for breakfast, and after just one taste it was clear why they were so happy.
Avocado adds all the decadent creaminess you're used to having in a milkshakes, only it's obviously a great deal healthier than using ice cream. It's no wonder this superfood is often nicknamed "vegan butter".You get all the luscious texture and rich flavor without any of the the refined sugar and heavy cream.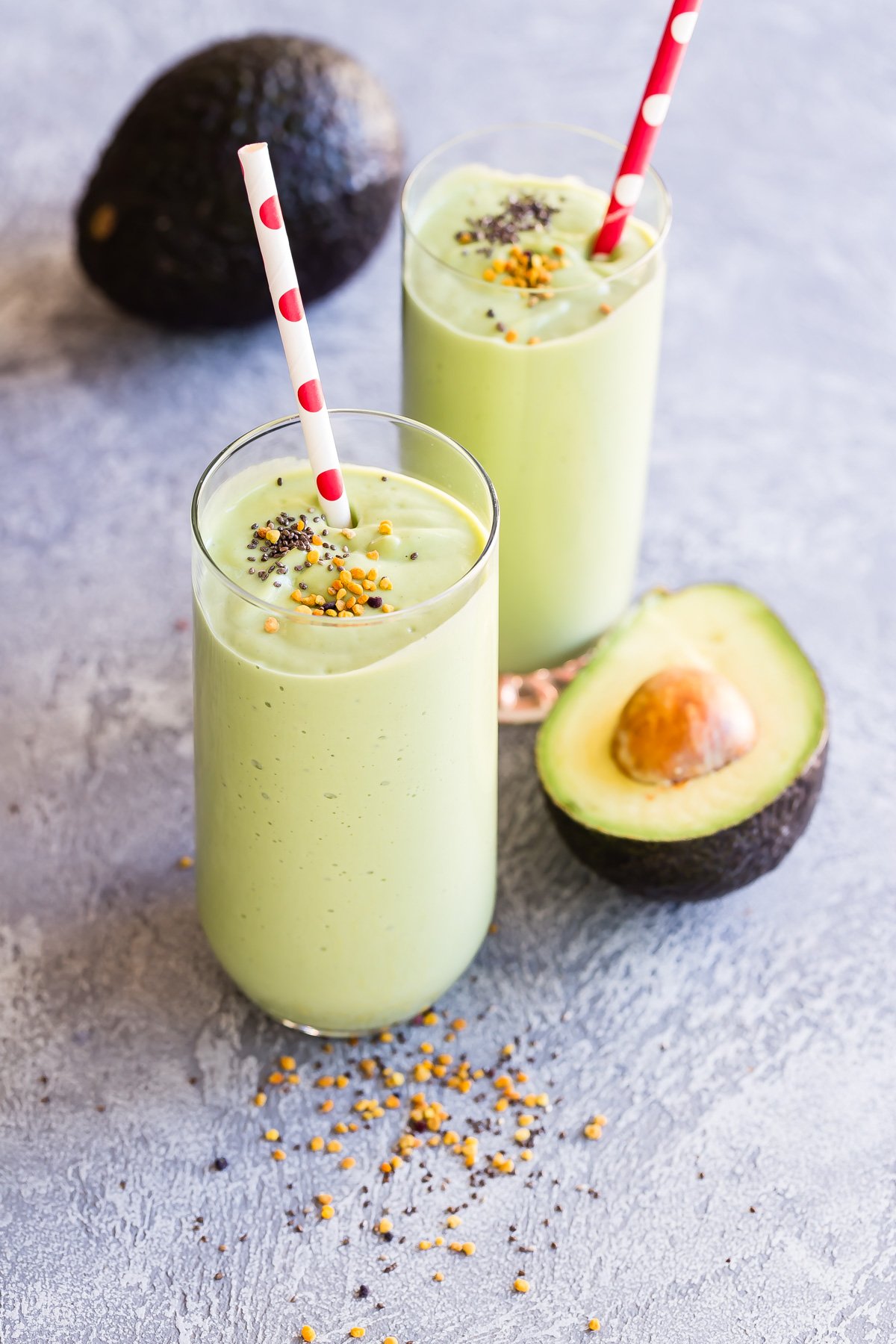 Plus, avocados are filled with tons of vitamins and minerals. Consuming just half an avocado in your breakfast will deliver a serious nutrient punch. And given our bodies need to consume healthy fats, it's hard to do better than avocado.
I keep things simple in this Vanilla Avocado Greens Smoothie. You can really see the difference it makes, but you should certainly get creative and see how versatile avocado can be. Try adding it to any of your favorite smoothies. And if you ever find yourself with an avocado that's about to be too ripe, just halve it, remove the pit, scoop out the flesh, slice or dice and freeze in a zipper bag so it's on hand when every you want to add it to a smoothie or milkshake.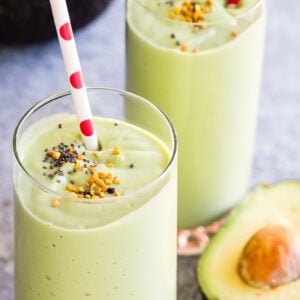 Vanilla Avocado Greens Smoothie
Ingredients
1

avocado, peeled and pitted

1

frozen sliced banana

1

handful

big handful kale or spinach (about 1 loose cup)

1

scoop

vanilla protein powder

1

tablespoon

chia seeds

2

teaspoons

bee pollen

1

1/4 cups

milk of choice
Instructions
Place all the ingredients in a high powered blender and blend until smooth.