I was kind of shocked when I discovered that in Brazil and other South American countries, avocados are used primarily in sweet dishes like ice cream and dessert mousses. In America, I feel like we're much more accustomed to them popping up in savory dishes like guacamole or sliced on a sandwich. Hmm. What could I make that's sweet using avocados? How about a shake?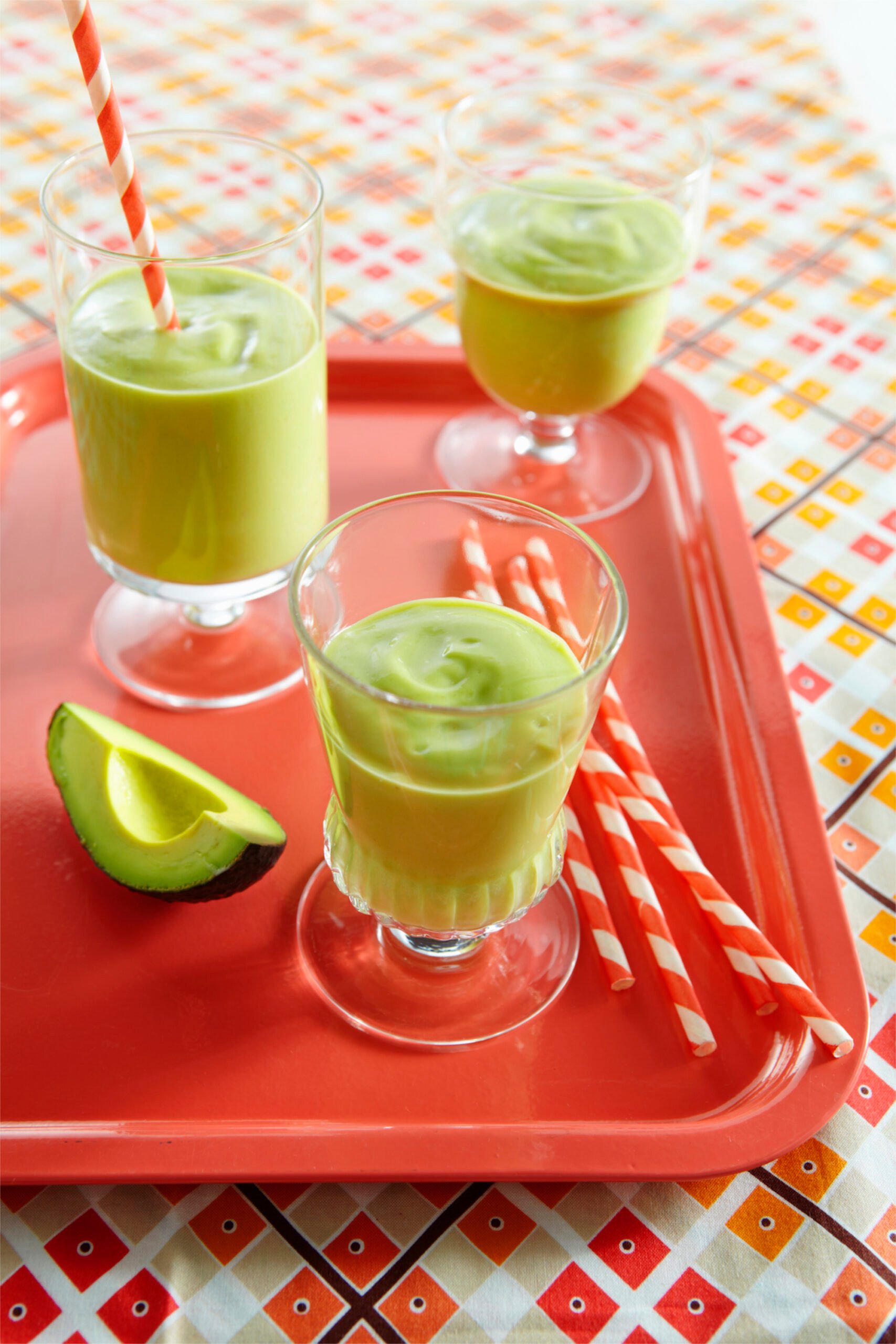 Pin
I never have to twist Kenya's arm when it comes to eating avocados or making smoothies. He's always game, so he was the perfect guinea pig (well, he always is!). I let him peel and break up the banana and pour the milk into the blender (with my help), while I scooped out the ripe avocado and dropped the ice into the blender. I added a little agave to sweeten it up, but honestly, if you have ripe bananas, you don't need it. It turned out delicious and it felt like as soon as I filled up Kenya's cup, mere seconds would pass before he was clamoring, "more"!
This mean, green, vitamin-packed drink is the perfect sweet snack for any time of the day!
Ingredients
1

ripe

avocado, peeled and pitted

1

cup

milk (I used unsweetened vanilla rice milk)

1

large ripe banana

1

large hand full of ice

honey, to taste
Instructions
Place all ingredients in a blender and puree

*This recipe is for a thick shake. Add more milk if you want it thinner.
Nutrition
Sodium:
80
mg
|
Sugar:
18
g
|
Fiber:
10
g
|
Cholesterol:
10
mg
|
Calories:
310
kcal
|
Fat:
18
g
|
Protein:
9
g
|
Carbohydrates:
34
g