You don't have to be a gourmet chef to make this Green Mac and Cheese. It's a classic mac and cheese recipe mixed with peas, broccoli and spinach whizzed into the creamy sauce making it into any of your favorite shapes of pasta.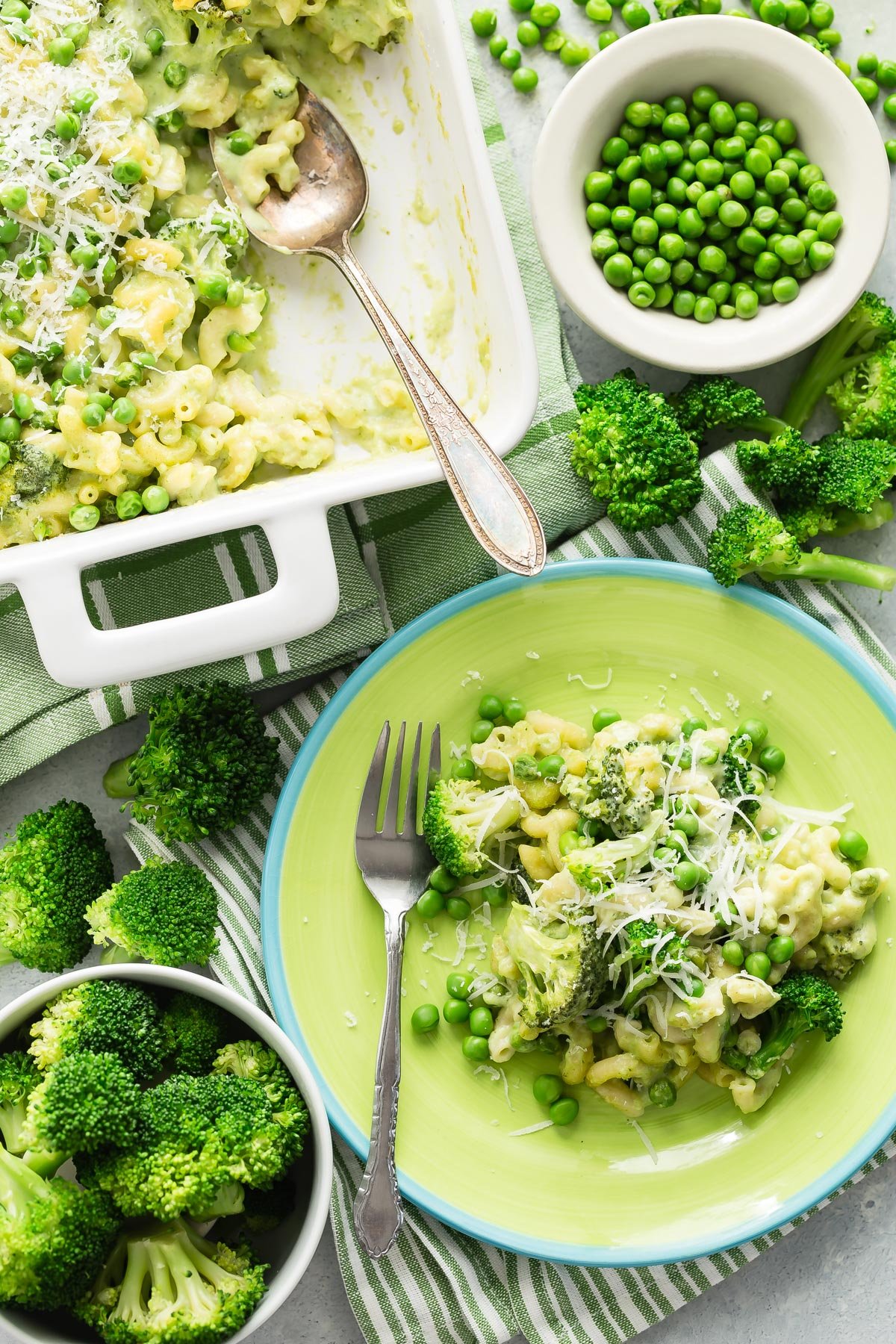 Pin
Almost immediately after Valentine's Day I started getting messages from Weelicious readers asking me for St Patricks Day recipes. While it would be simple to squeeze a few drops of green food coloring into a bunch of recipes, I avoid food dyes as I think they are dangerous. I made the decision to come up a weeks worth of festive, green, dye-free St Patty's Day recipes that you can feel good about feeding your family.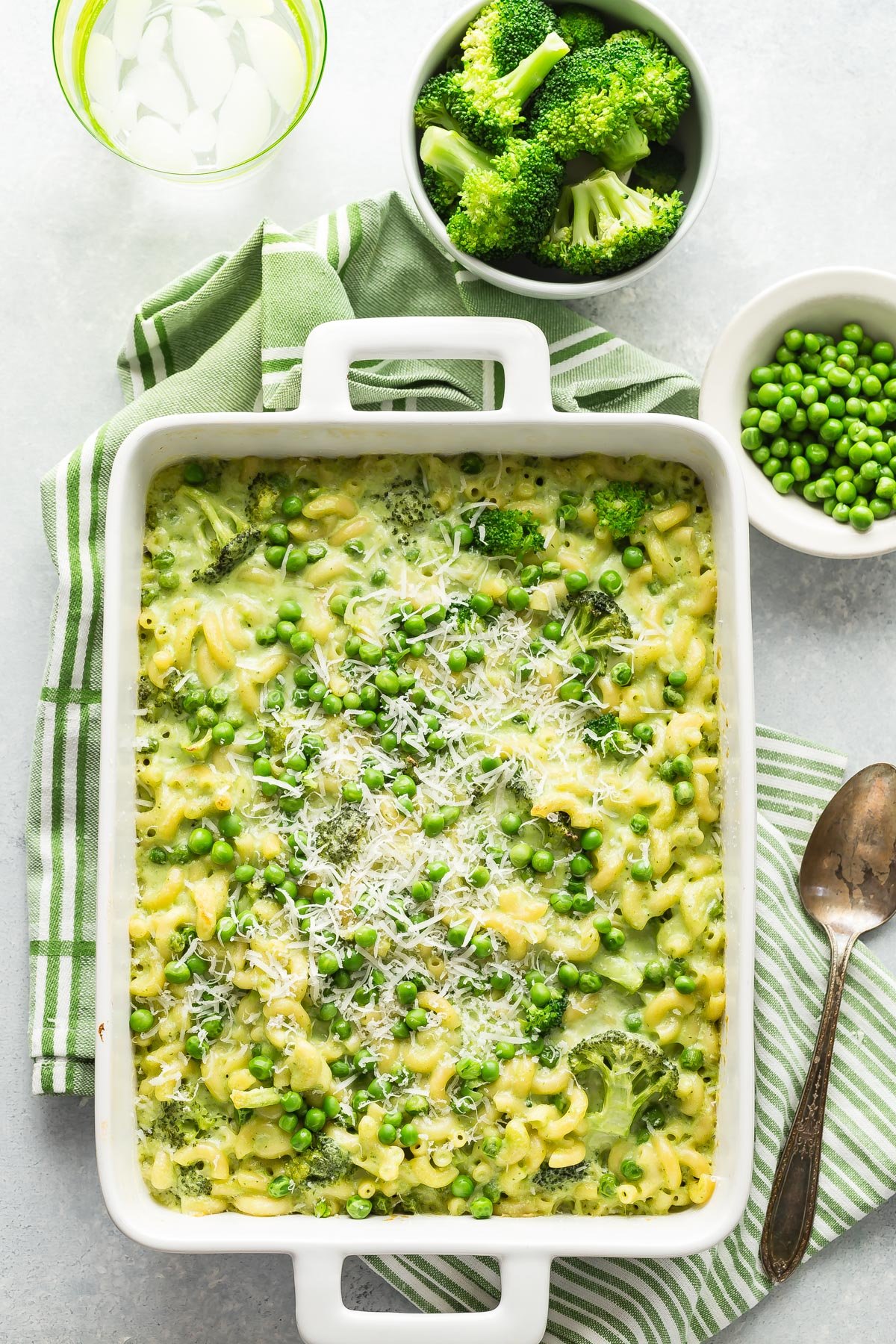 Pin
Since every kid I know seems to love mac and cheese, I wondered how I could bring some verdant color to this classic dish. Offering kids green takes some creativity. While some have no issue eating green foods there are plenty who do. Kenya happens to be a great eater, but he took one look at this green mac and cheese and instantly said no. Chloe, on the other hand, managed to be on her third serving while he and I continued to discuss why he wouldn't even try it.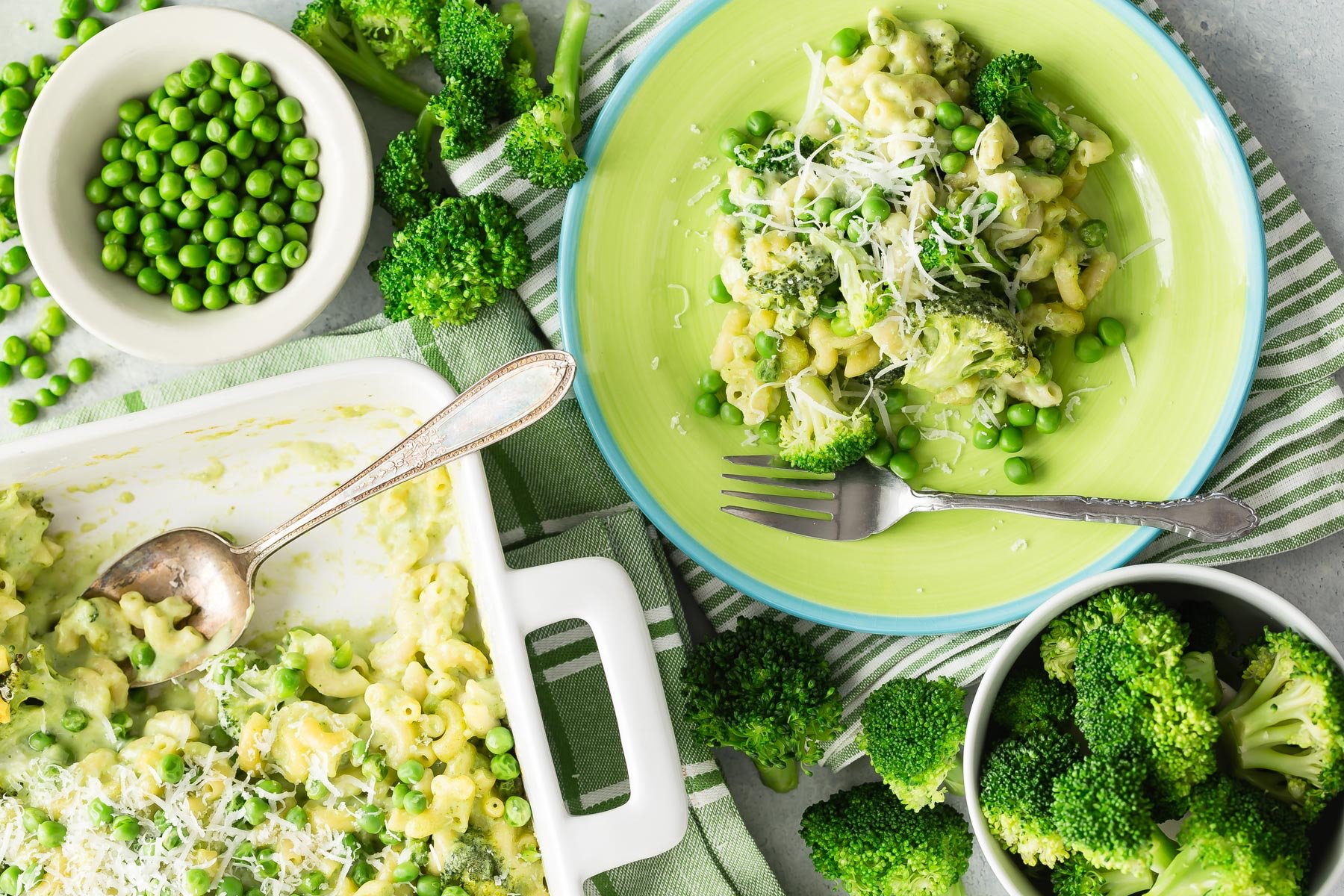 Pin
Never wanting to push, I told Kenya it was fine with me if he didn't want to eat it. As time passed he started to eyeball me as if he wanted to eat it, however I could sense that he couldn't back down from his original defiant declaration. Kids can instinctively say no to new foods they aren't used to — a lot of it has to do with their comfort level, and you need to work around that. My solution was offering to grate a little more cheese on top for Kenya and he was finally game to try my new recipe (sometimes I think I could grate cheese on an old shoe and that child would eat it). Two servings later I got the feeling Kenya was very happy with his decision and I was thrilled that it ended as a win for the both of us.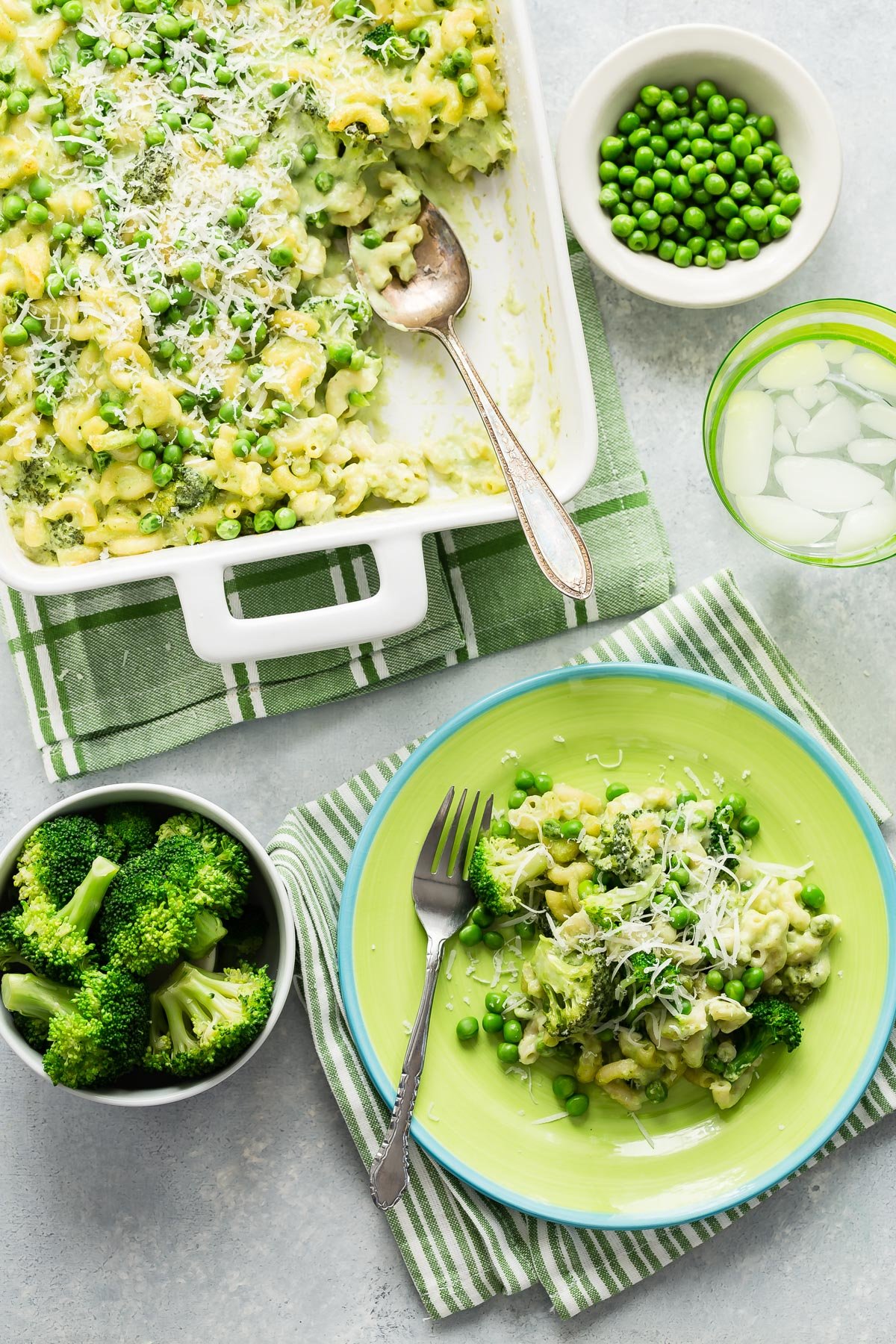 Pin
This mac and cheese is not only super creamy and cheesy, it's packed with nutritious veggies like spinach, broccoli and sweet peas which only add to the heavenly nature of this traditional, kid friendly recipe. See, it's easy being green!
Green Mac and Cheese
Ingredients
1

pound

elbow macaroni (you can also use campanelle, cavatappi, or shells)

3

cups

whole milk

1

cups packed

fresh spinach

3

tablespoons

unsalted butter

3

tablespoons

flour

4

cups grated

white cheddar cheese

1

teaspoon

kosher salt

2

cups

chopped broccoli florets

1

cup

peas
Instructions
Cook pasta in salted water for about 3 minutes less than package directions call for, until al dente. Reserve half a cup of the pasta water and strain.

While the pasta is cooking. Place the milk and spinach in a blender and blend on high speed until smooth.

In a large pot melt the butter and then add the flour, whisking continuously over low-medium heat for 2-3 minutes to make a roux. Slowly whisk in the milk mixture and bring to a boil.

Reduce heat and simmer, whisking occasionally, 3 to 4 minutes, or until sauce is gently bubbling and starting to thicken.

Add reserved pasta water and cheese and whisk until melted. Stir in the pasta, salt, broccoli and peas.

Transfer to a greased 13″ x 9″ baking dish and bake for 20 minutes, or until cheese is bubbling and the pasta is set.
Nutrition
Calories:
440
kcal
|
Carbohydrates:
28
g
|
Protein:
22
g
|
Fat:
27
g
|
Cholesterol:
80
mg
|
Sodium:
400
mg
|
Fiber:
2
g
|
Sugar:
6
g