Listen, life can be stressful. Whether it's raising your kids, going to school or working a demanding job, it's natural that anxiety can creep into your life. This Anti-Anxiety Smoothie is filled with ingredients that can help reduce anxious feelings, and it doesn't hurt that it tastes delicious at the same time!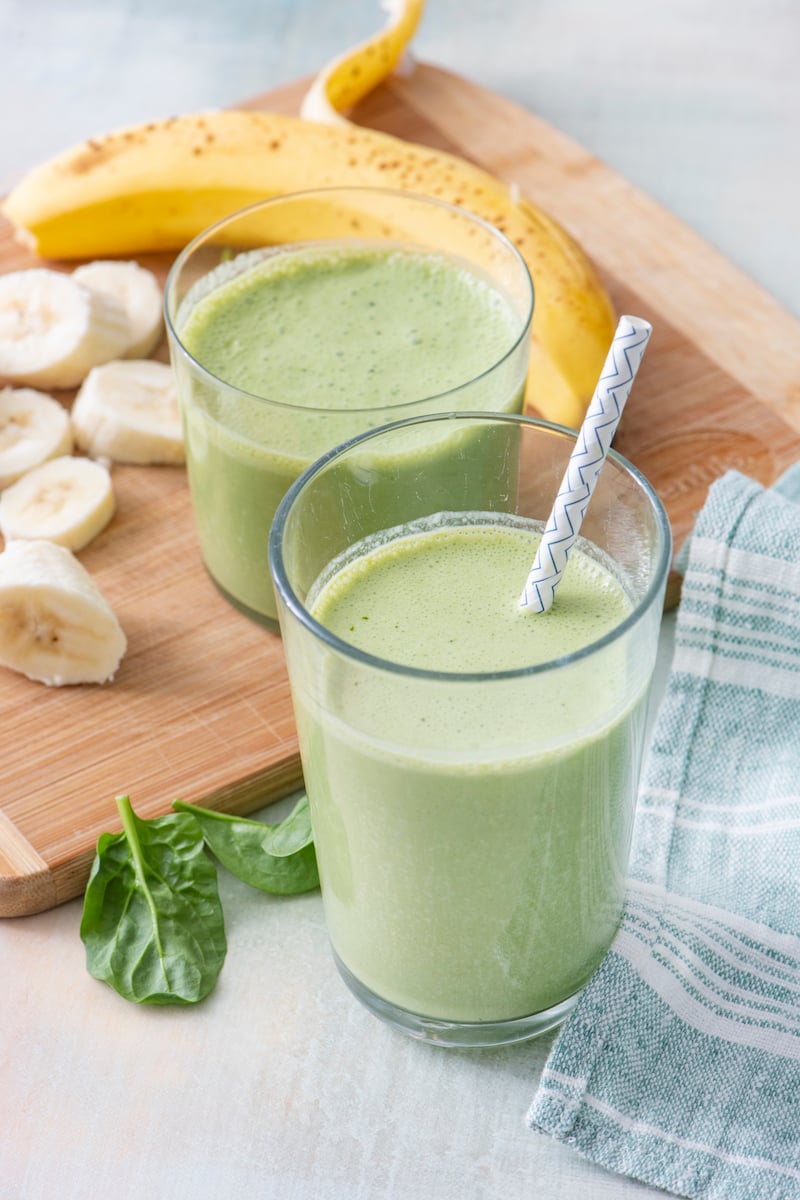 Food can be medicine. I'm a firm believer in the healing properties of food and eating a well balanced, nutritious diet. A great way to get good-for-you food into your bodies is through smoothies! I love coming up with smoothie recipes that can help with certain ailments or just generally boost your body's immunity. I've struggled with anxiety off and on throughout my life, so I wanted to come up with a smoothie that could possibly help curb those feelings when they come up.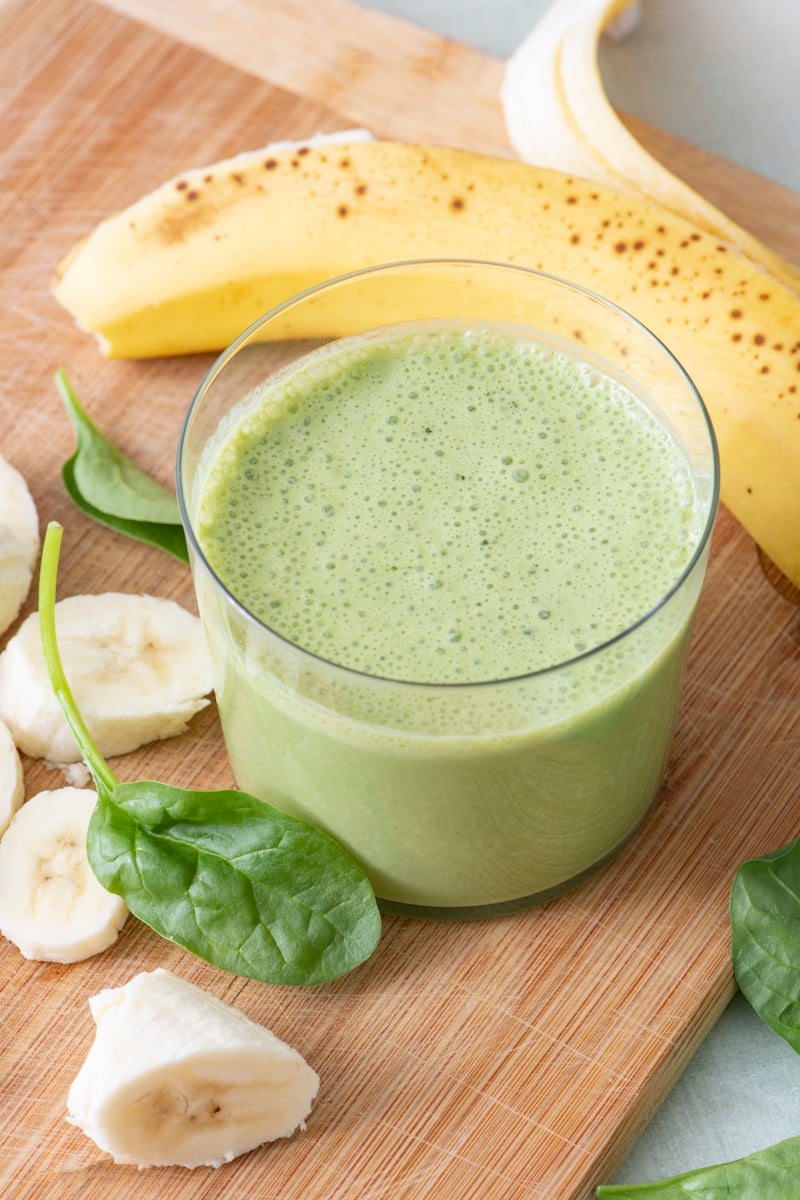 Not only does this Anti-Anxiety Smoothie taste like heaven, but I chose each ingredient because of their anxiety reducing properties. Let's talk about each one.
Spinach: Leafy greens, such as spinach, are rich in magnesium which could help those with anxiety. In mice, diets low in magnesium were found to increase anxiety-related behaviors. Foods naturally rich in magnesium may, therefore, help a person with anxiety to feel calmer.
Greek Yogurt: Greek yogurt can reduce anxiety by lowering blood pressure and serves up a healthy dose of Vitamins B6 and B12. Greek yogurt is also rich in magnesium, calcium, potassium and protein, which all have been known to curb anxiety very quickly.
Bananas: I added banana to this smoothie for some sweetness, but also because the B-vitamins in bananas, like folate and vitamin B6, are key to the production of serotonin, which can help improve your mood and reduce anxiety. Win-win!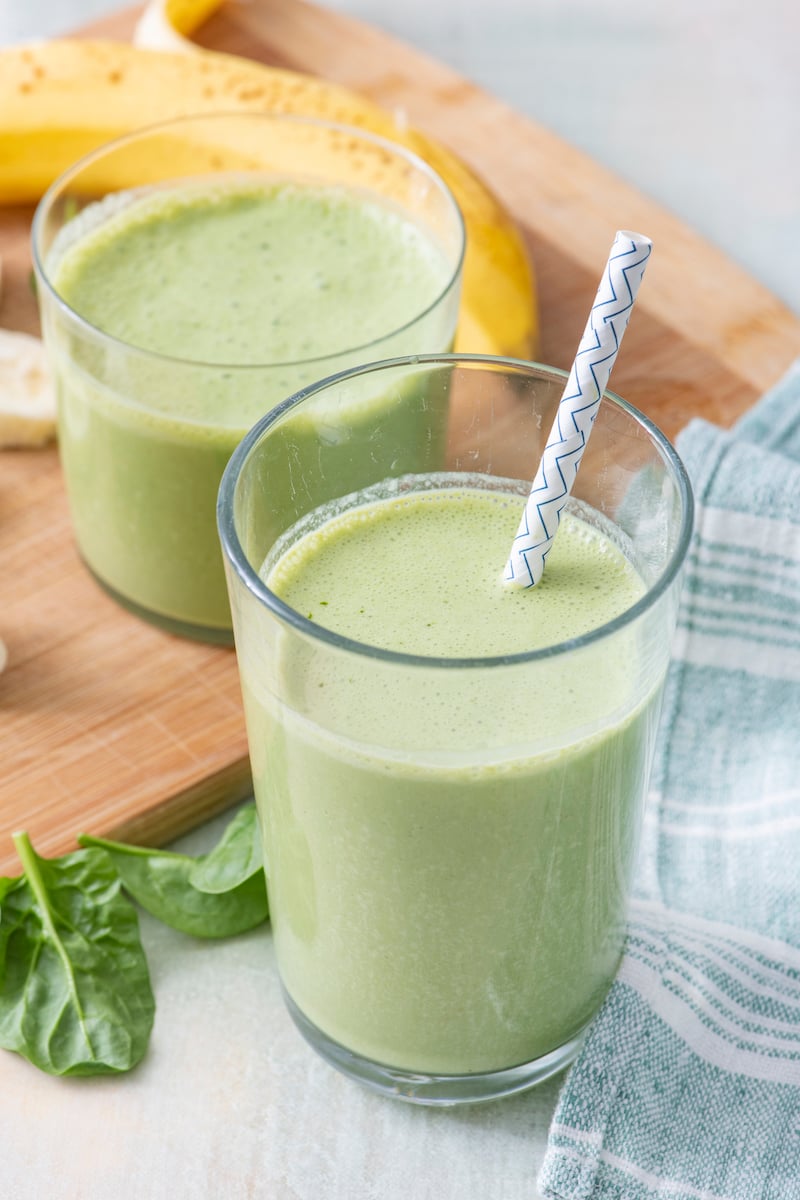 Matcha Powder: Matcha powder is expected to have anti-anxiety benefits because of its high L-theanine content. Even though matcha has a high caffeine content, the L-theanine helps lessen the effect on your nervous system making you energized, yet focused. Tons of energy without all the anxiety that coffee can sometimes lead to!
Brazil Nuts: Brazil nuts are high in selenium. Selenium may improve mood by reducing inflammation, which is often at heightened levels when someone has a mood disorder, such as anxiety. Selenium is also an antioxidant, which helps prevent cell damage.
Cinnamon: Cinnamon has been used medicinally for thousands of years. It's warming, stimulating and helps to clear your mind, calm your nervous system so the body can relax, can help reduce anxiety and keep you grounded.
If you're looking for more smoothie recipes with specific health benefits, try out my Anti-Stress Smoothie, Immune Boosting Very Berry Smoothie, PMS Smoothie and Pregnancy Smoothie to name a few. And if you want to dive even deeper into smoothies get my cookbook called Smoothie Project. It has over 100 smoothie recipes and tons of helpful tips for making smoothies a part of your daily life!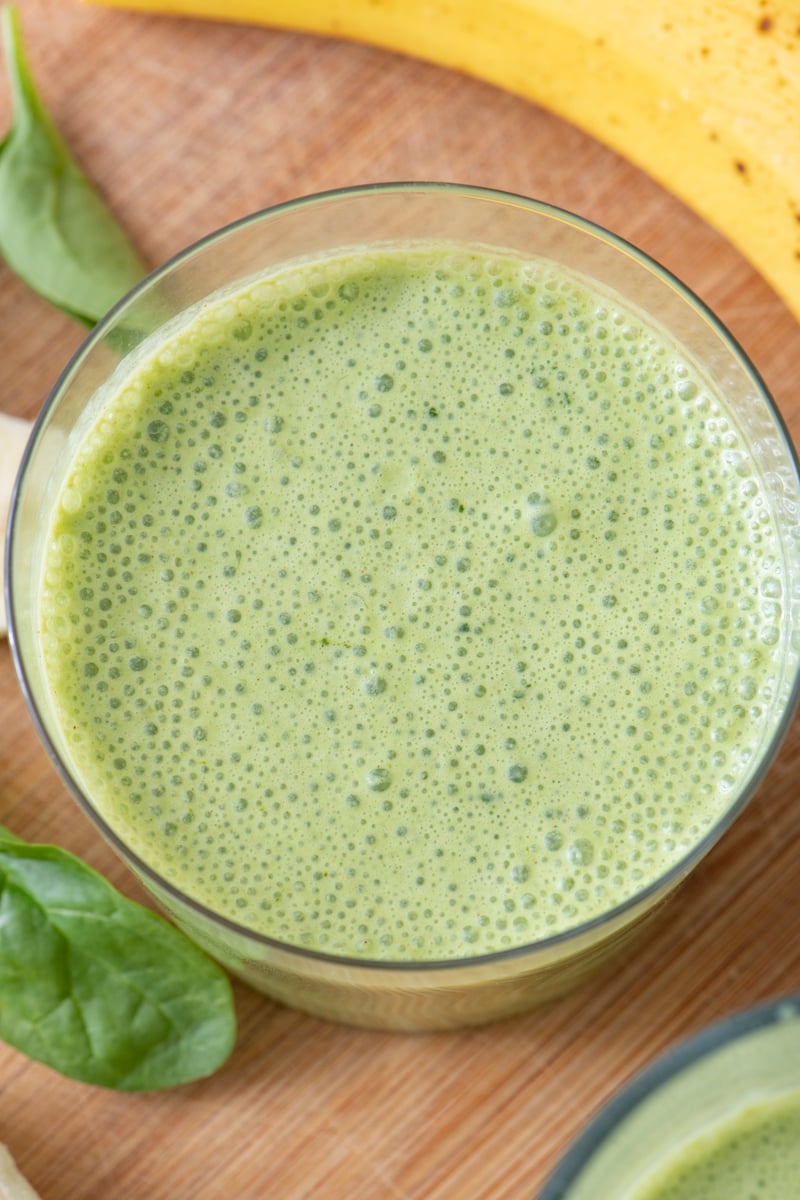 Let me know what you think of this recipe! Tag me on social media if you make it. I love seeing Weelicious recipes in the wild!
Anti-Anxiety Smoothie
This smoothie is filled with ingredients that can help reduce anxious feelings, and it doesn't hurt that it tastes delicious at the same time!
Ingredients
1

large handful

fresh spinach

1/2

cup

greek yogurt

plain or vanilla work great

1

frozen banana

1/2

teaspoon

matcha powder

1

brazil nut

1/8

teaspoon

cinnamon

3/4

cup

plant based milk of choice
Instructions
Place all of the ingredients in a blender and puree until smooth.