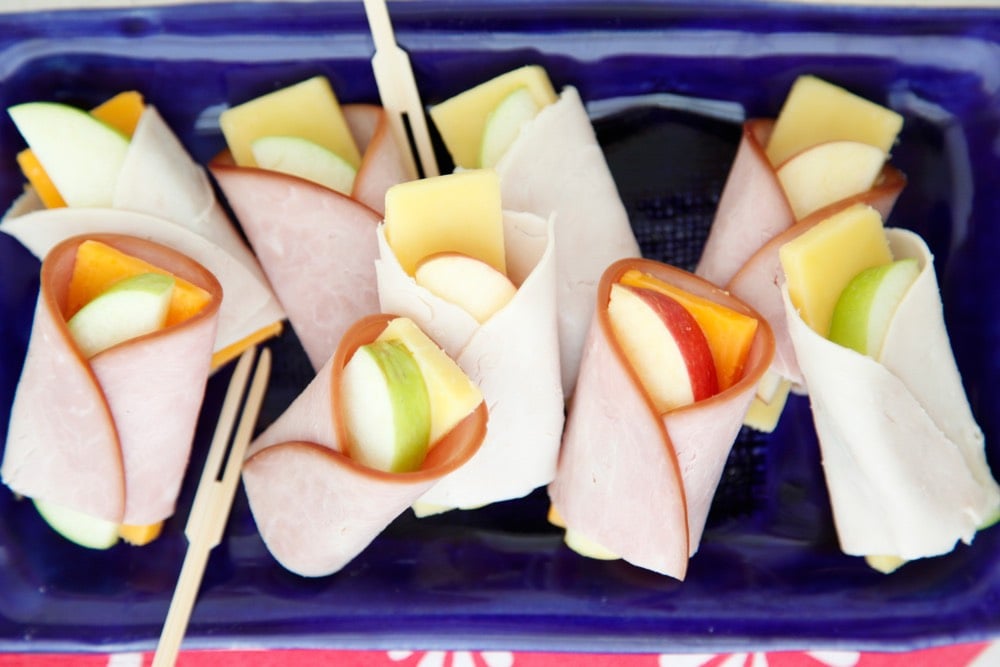 Chloe and I woke up uber early last Sunday and, while the boys were still snoozing away, slipped out to the farmers' market. Sometimes girls just need a little girl time.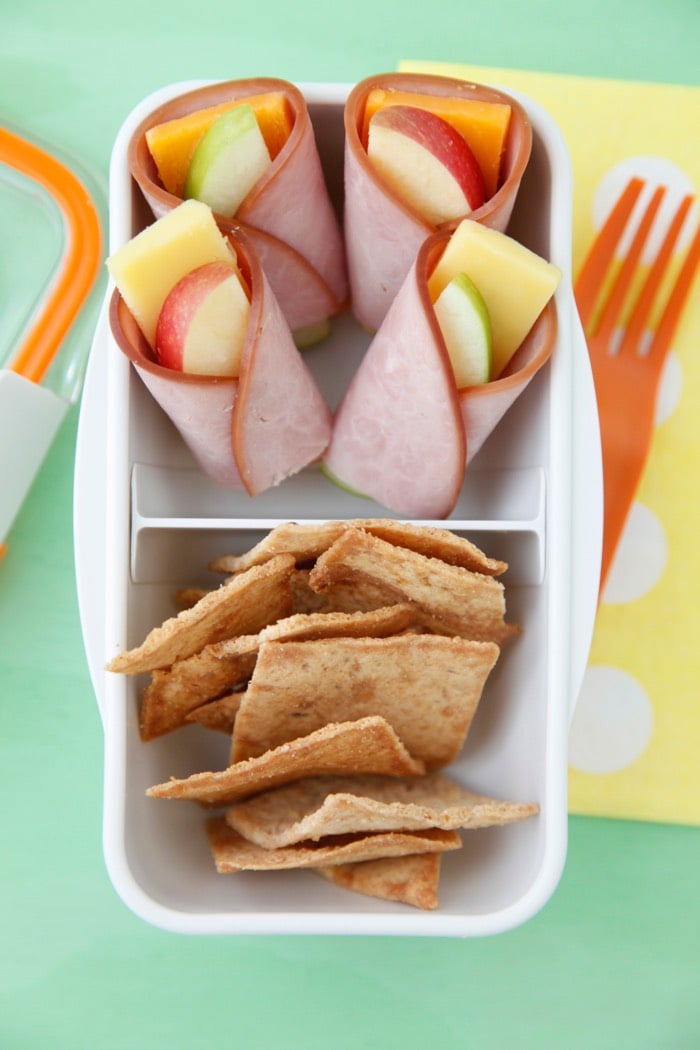 Chloe pushed the wobbly cart we use to gather all of our food while we snacked on samples and picked out the best looking stuff. The weather in Los Angeles is still blistering hot, so it's tough to think about buying anything other than summer fruits, but when we hit one of our favorite stands, Windrose Farms, and saw their big baskets of gorgeous apples I got my fall groove on.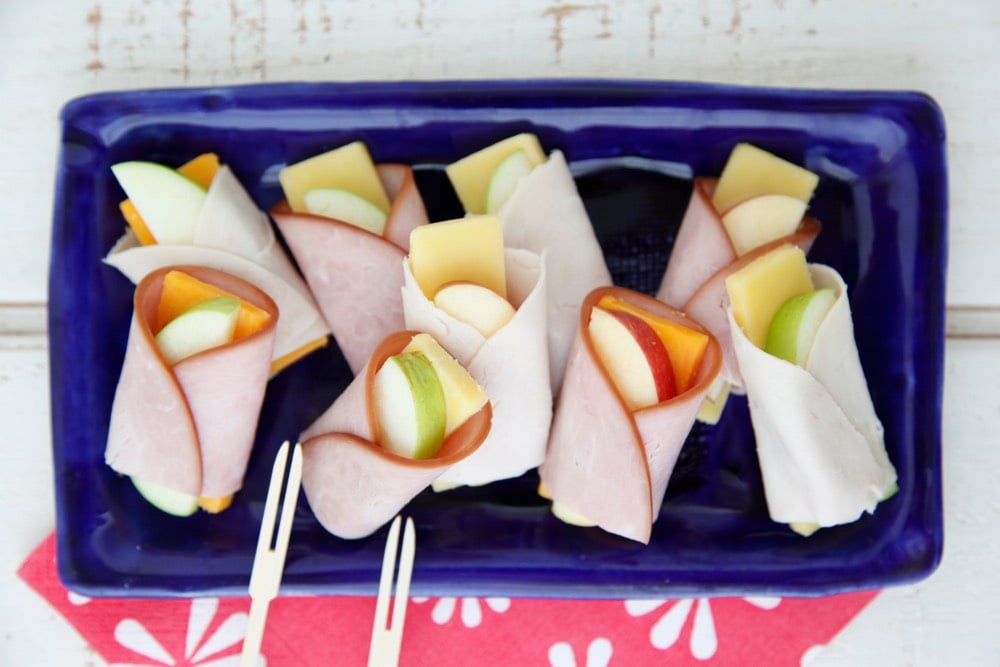 At first I was going to just add sliced apple in the kids' lunch boxes, but thinking about foods that pair well with apples I was inspired to makes these gluten-free Apple Cheese Wraps, which pair great with Gluten-Free Vegan Oat or Cocodate Cookies. I love combining slices of sweet, crisp apples with a nice piece of salty cheddar cheese and fresh sliced turkey or ham to make these cute little wrapped packages.
As we tip toe into fall, I will bring you more seasonal recipes using apples, apples and more apples so stay tuned and stay cool!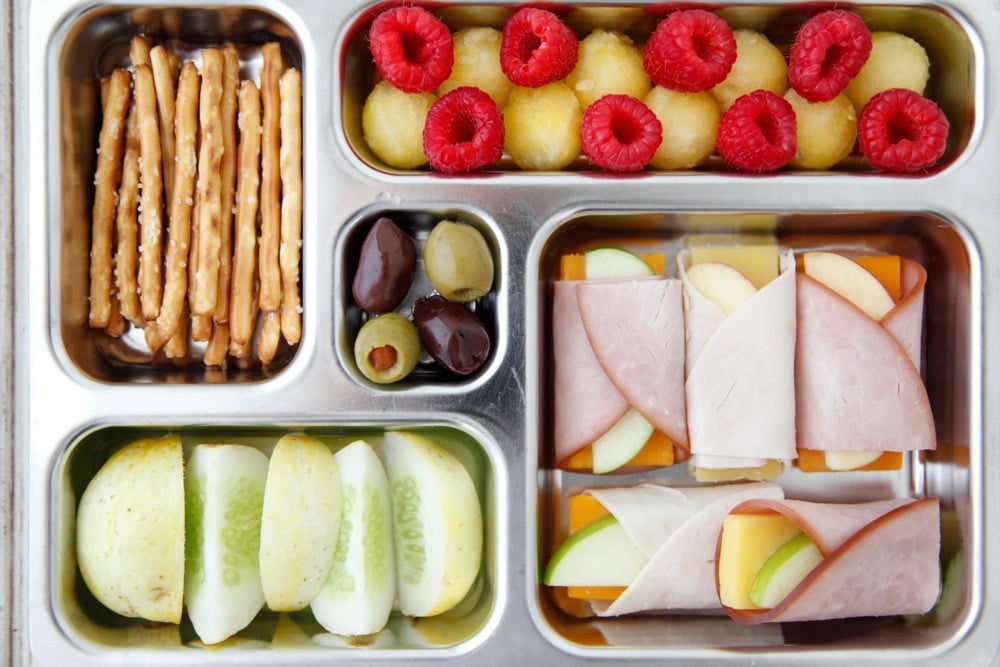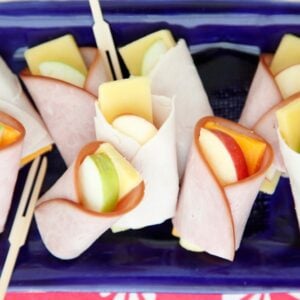 Apple Cheese Wraps
A perfectly simple snack or lunch that's delicious and kid-approved.
Ingredients
1

granny smith apple

1

slice

lemon

2

slices

cheddar cheese, cut in half

2

slices

deli turkey or ham, cut in half
Instructions
Slice the apple into 1/2 inch thick slices. Rub the apple with the lemon wedge to prevent from going brown.

Slice the cheddar cheese into 1/2 inch wide slices and the ham in 1/2 or in 1/4 (the ham needs to be large enough to wrap around the apple).

Place an apple slice and a cheese slice on top of the deli meat and fold over deli meat to wrap.