This Berry Chocolate Coconut Manna Smoothie will become your new favorite smoothie combo with a secret ingredient that makes it taste like dessert!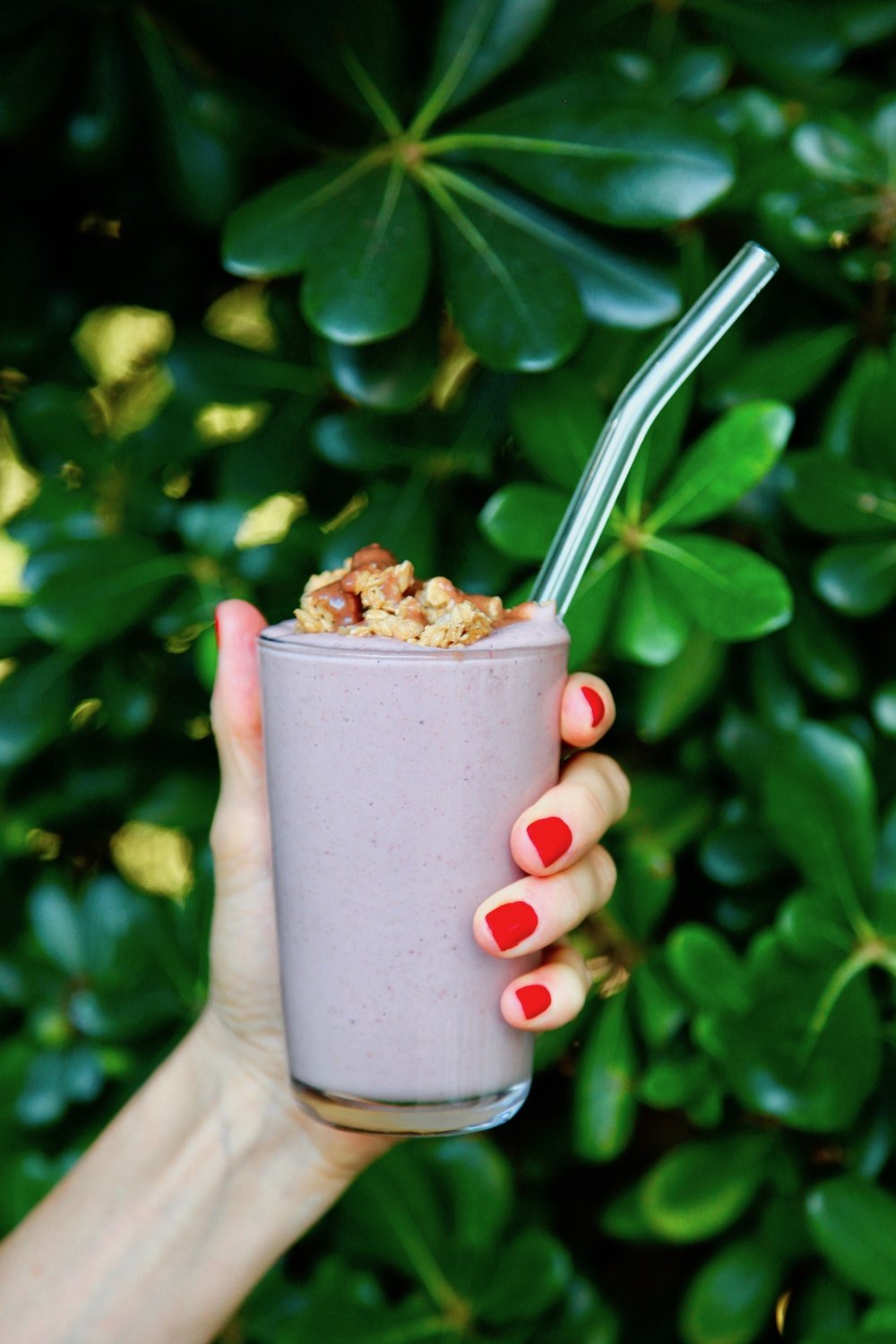 I love this product so much, so I've teamed up with Nutiva to give FIVE of you the chance to win a $250 shopping spree on Nutiva's website! Enter to win here!
How often do you drink smoothies? Hopefully every day! Our family lives by " a smoothie a day keeps the doctor away!" Do you find yourself reaching for the same old flavor combination day in and out, though? How do you mix it up?
We make Cotton Candy, Tropical Lassi, Chocolate Peanut Butter and Mango Spiced weekly, but recently I discovered Nutiva Squeezable Organic Chocolate Coconut Manna and it's changed my smoothie game by adding in a whole new flavor dimension.
Since I was a kid I've been in love with Chocolate Hazelnut spread, but I know how terrible all the sugar can be for you in a single serving. Nutiva's Squeezable Organic Chocolate Coconut Manna only has 1 gram of sugar per serving making it a perfect addition to your morning smoothie. It's also incredibly easy to blend up no matter the strength of your blender as it literally melts when you start whizzing it up making your smoothie even creamier and full of light coconut and chocolate flavor.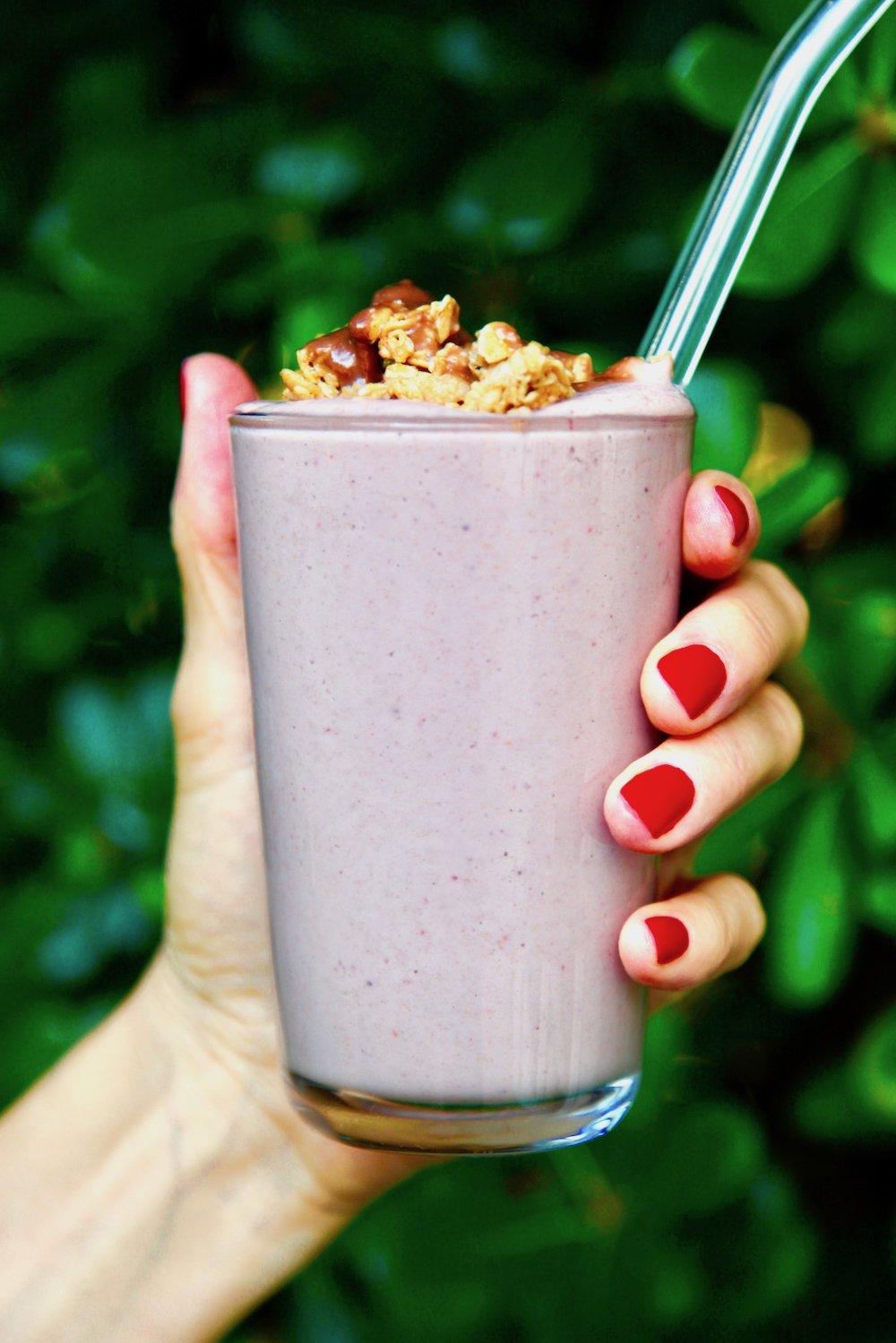 You might not think of adding berries, but trust me, it's a total game changer. The combination of berries (I used frozen strawberries and raspberries, but you can use any combo you love including blueberries, blackberries and more) with the Chocolate Coconut Manna is heavenly. I add a banana for natural sweetness, cinnamon for an additional depth of flavor, a handful of frozen cauliflower to get a vegetable inside and use any kind of milk I've got on hand including cow's milk, oat, coconut or almond. After you blend it up, this Berry Chocolate Coconut Manna Smoothie becomes as thick and creamy as any milkshake you ever tried and your body will feel good head to toe!
Want to double down on perfection? Top your smoothie with a handful of your favorite cereal or granola and top it with a big squeeze of Nutiva Squeezable Organic Chocolate Coconut Manna for the ultimate treat. It's delectable!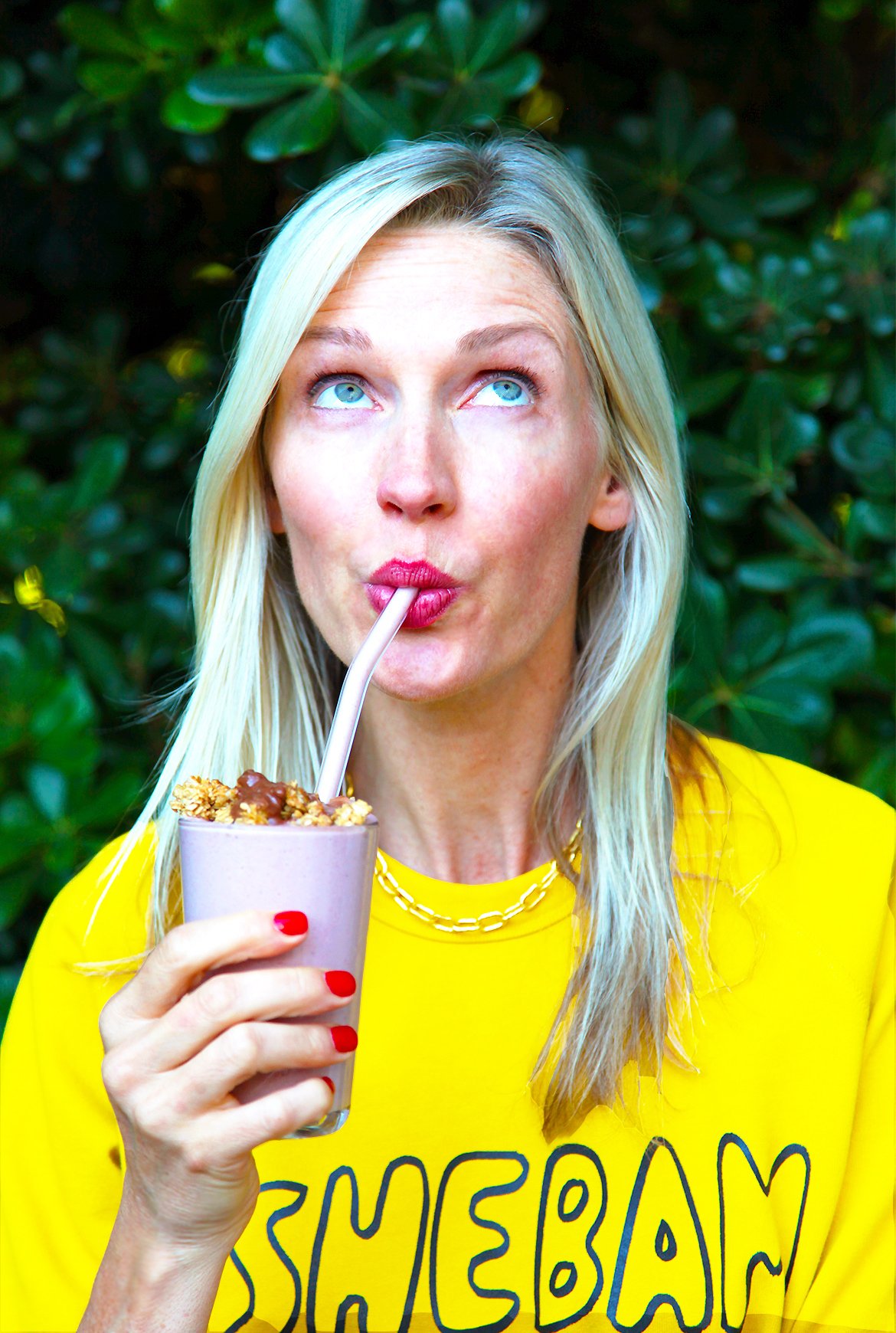 What one ingredient always goes into your smoothie?
*This post is brought to you by Nutiva. All content, words and ideas are my own. Thank you for supporting the sponsors that allow me to create new and special content on Weelicious.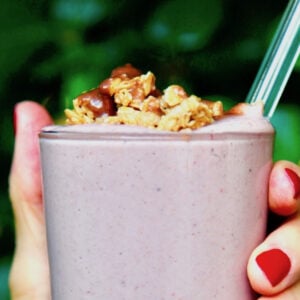 Berry Chocolate Coconut Manna Smoothie
Ingredients
1

cup

mixed berries

1/2

cup

frozen cauliflower

1

small banana

2

tablespoon

Nutiva Coconut Manna

1/2

teaspoon

cinnamon

1

1/4 cup

milk of choice
Instructions
Place ingredients in a blender and puree until creamy.

Top with granola and additional chocolate coconut manna if desired and serve!

**optional ingredients to sprinkle on top: granola or other favorite cereal**

Video