These 12 must have brunch recipes are invaluable to have at your fingertips. That goes for me too, since with Easter weekend upon us all I can think about is BRUNCH!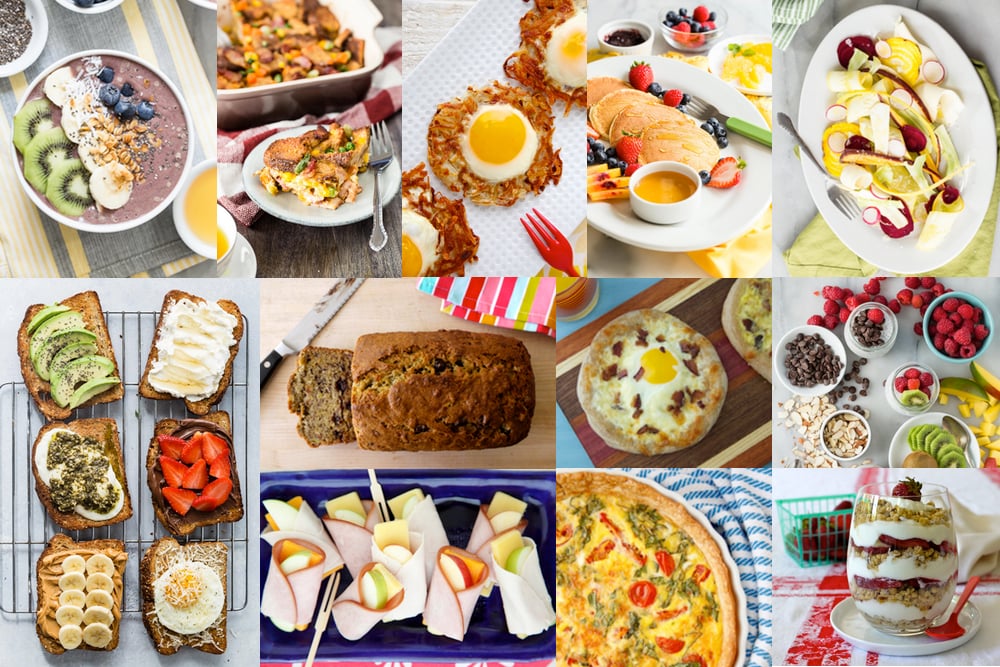 Right behind Christmas brunch, Easter is easily my second favorite holiday meal. These 12 must-have brunch recipes are total game changers at this, or any, time of year.
When I was a kid I would jump out of bed and run to my bedroom door to find a great big Easter basket filled with jelly beans, chocolates, stickers and tiny gifts. To this day I'm always mystified as to how that little Easter bunny was able to lift it all the way up a flight of stairs to my room. I guess some mysteries are best left unsolved. I would then get dressed up in my smocked dress with Mary Janes and a white straw hat to head first to church and then to a field to find endless colored eggs stuffed with all kinds of goodies. After I was nice and sugared up we would head into a brunch that smelled of ham, grits, pancakes, eggs and more. All of my cousins and I would stand waiting as we were shooed away until everything was beautifully laid out on the dining room table. It was more than a hungry little girl could take!
Now that I get to make brunch for a posse, I Iove having all weekend to take my time to shop, prep and make a bunch of home cooked recipes with the kids. It's the one time of week that you can turn away from total health and really go for it, so let these 12 must have brunch recipes open the gate to weekend fun!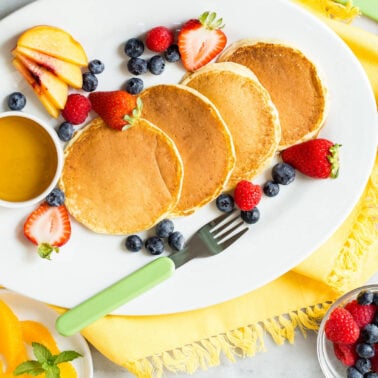 Cottage Cheese Pancakes
Cottage Cheese Pancakes are packed with protein and a family favorite — they may just become your favorite pancake ever. 
Egg and Crispy Potato Nests
Hash browns, all golden and crunchy on the outside and moist and tender on the inside, served alongside a perfectly cooked egg makes for brunch-time excellence.
Coconut Chia Breakfast Pudding
If you need a breakfast on the go that actually tastes more like dessert, is creamy and incredibly satisfying, reach for this Coconut Chia Breakfast Pudding. You'll be happy you did!
2 Ingredient Toast 6 Ways
You only need a couple ingredients to take your morning toast to the next level! Here's six of my family's favorite combinations.
Strawberry Parfaits
Layers of juicy strawberries, tangy Greek yogurt and crunchy granola create a simple yet spectacular dish that anyone can make.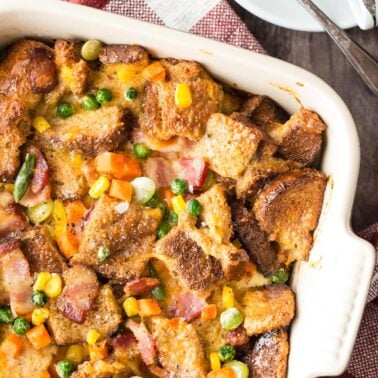 Breakfast Casserole
This breakfast casserole is an easy recipe that can be made in advance and then baked on the morning you want to serve it!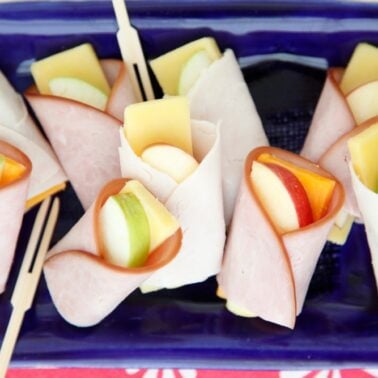 Apple Cheese Wraps
A perfectly simple snack or lunch that's delicious and kid-approved.
Breakfast Pizza
What happened when I paired two of our families favorites together in one simple recipe?Breakfast Pizza.
Shaved Vegetable Salad
This Shaved Vegetable Salad is about change the game for the way you and your family enjoy veggies.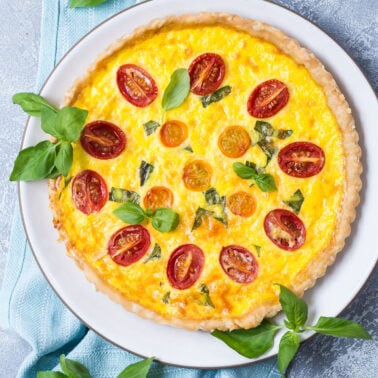 Caprese Quiche
Caprese Quiche is a total showstopper and much easier to make than you would imagine.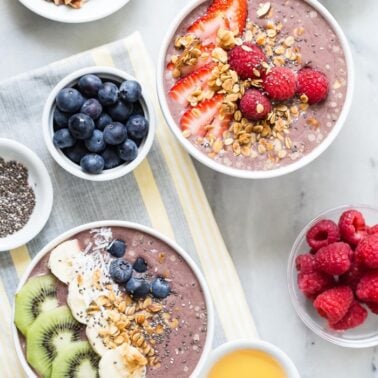 Acai Bowls
Acai Bowls are more simple to make at home than you might think. Plus they're super healthy, customizable to your tastes and 100% delicious!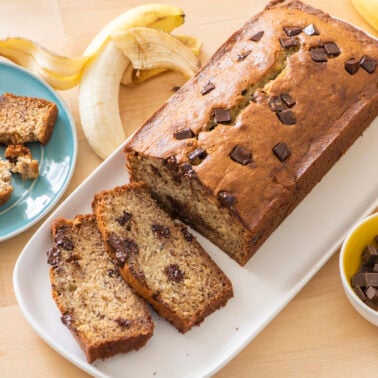 Banana Chocolate Chip Bread
Banana Chocolate Chip Bread is a classic recipe that I remember making all the time with my mom growing up. It's the perfect recipe for those overripe bananas on your counter.