This Chocolate Almond Butter Smoothie is the closest thing to a healthy version of a frosty, you won't believe it!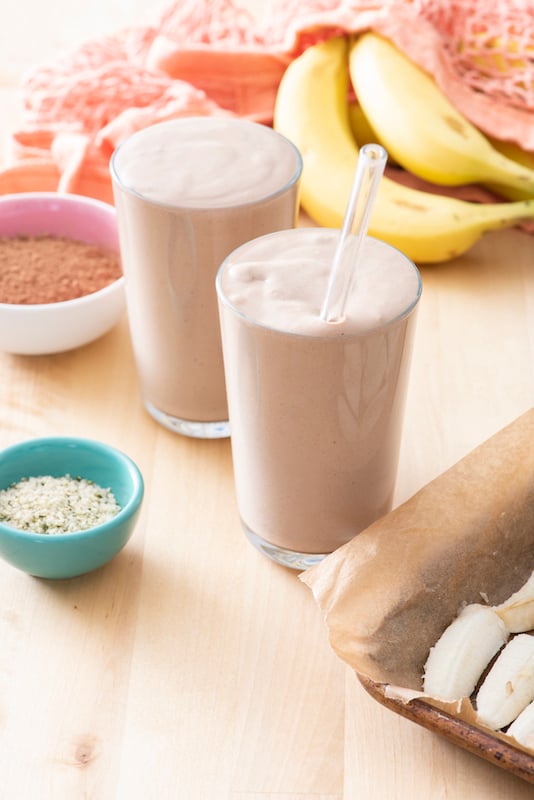 If there's one piece of equipment that gets a lot of use in our kitchen it would be our blender, obviously. I make a Pregnancy Smoothie every day, my husband makes a Crazy Healthy Smoothie each morning and Chloe an Avocado Shake at least twice a week, and Gemma and Kenya love just about any type of smoothie I can make. Smoothies are one of the easiest ways to get tons of nutrition with foods that are also easy to digest and just make you feel good all over.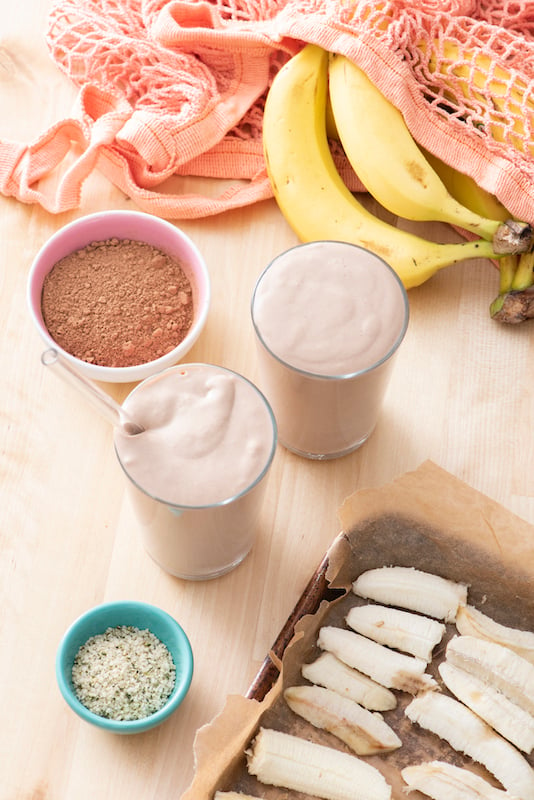 This week, I wanted to make something sweet in the middle of the day so I whipped up this Chocolate Almond Butter Smoothie. I was craving chocolate, but didn't want anything too heavy so I took a few handfuls of frozen banana chunks that we always keep in a huge zipper bag in the freezer, almond butter, pure unsweetened cocoa powder, hemp seeds and unsweetened vanilla almond milk to make what turned out to be the closest healthy creation to a frosty milkshake I've ever consumed. If you've ever had a Frosty from Wendy's (my childhood fast food craving), this would be it's "good for you" cousin. Cold and creamy, but also nutritious.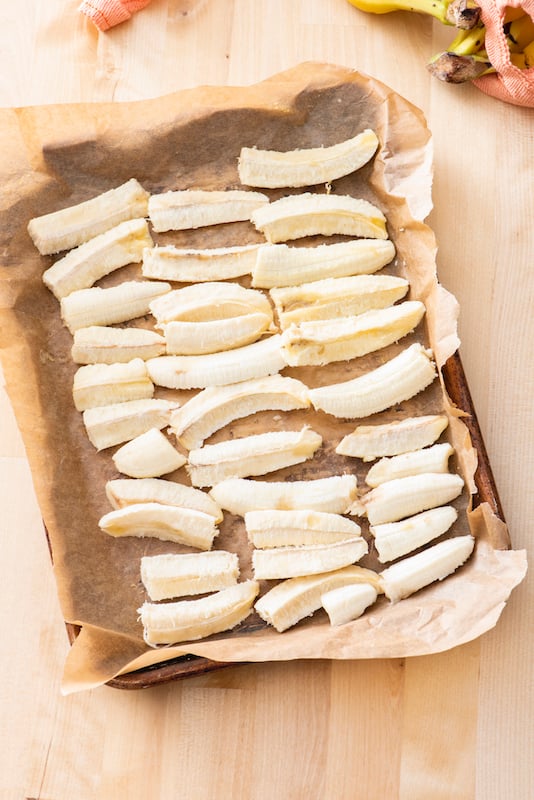 I popped a few extras in the freezer in mason jar glasses and right before it was time to pick up the kids we grabbed them to take to school for pick up. P.S. I love these mason jar covers and lids and straws for to-go smoothies!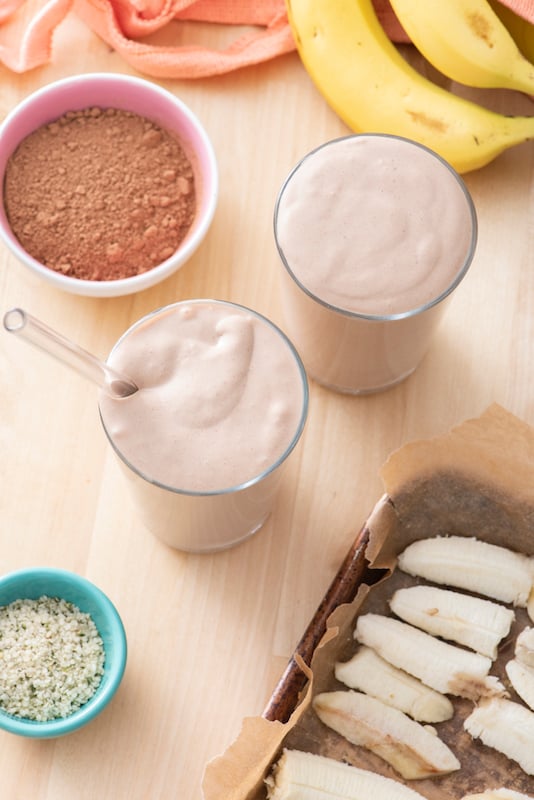 When the kids saw these smoothies, their eyes totally lit up! They thought it was the most decadent midday treat I had ever brought them. They were enjoying them so much I didn't even need to tell them they're actually good for them!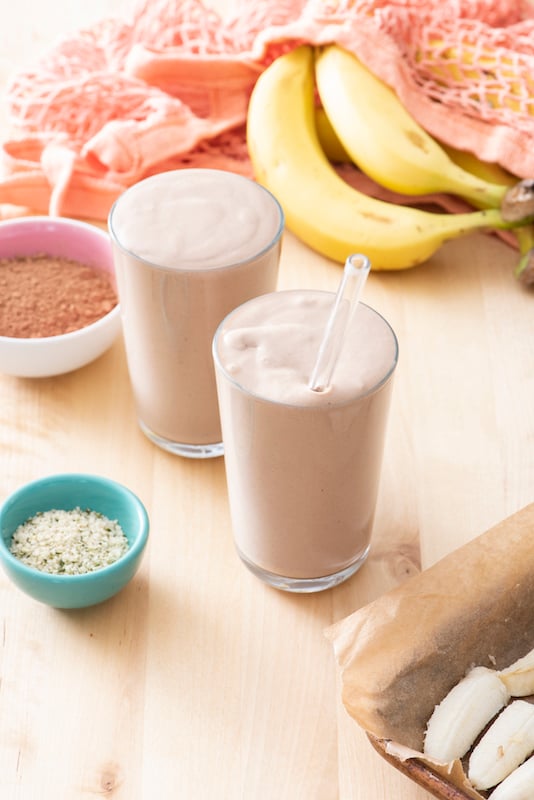 If you're looking for more smoothie recipes plus tips and tricks check out my Smoothie Project cookbook! And for smoothie gear and supplements, my amazon store is the perfect place for you.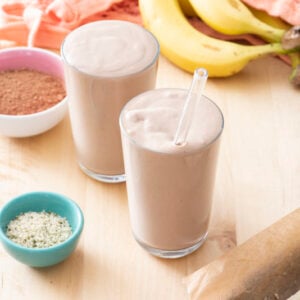 Chocolate Almond Butter Smoothie
Ingredients
2

chopped

frozen bananas

1

tablespoon

unsweetened cocoa powder

2

tablespoons

almond butter

1

cup

unsweetened vanilla almond milk

1

tablespoon

hemp hearts
Instructions
Place all the ingredients in a blender and puree until smooth.