Are you ready to start every morning getting healthier while also sending your kids off to school having had a majorly nutritious breakfast? If you responded yes, you're in luck because this Crazy Healthy Smoothie is the answer.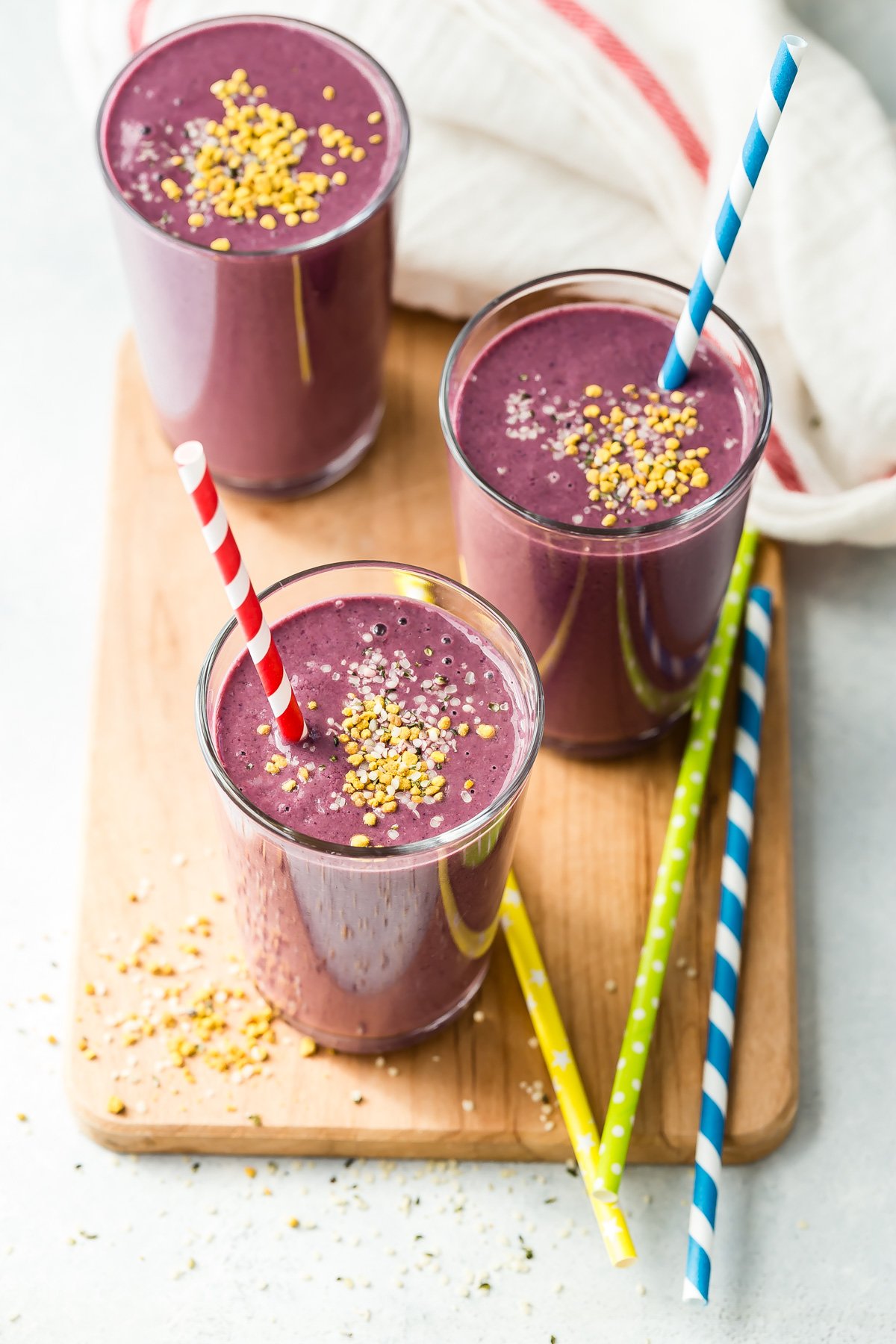 About 6 months ago my husband was feeling out of shape and a bit lethargic in the mornings so he decided to start his days off with a super-charged breakfast to help him trim down, get healthy and have more energy. While he would previously have a delicious bowl of oatmeal or whole grain hot cereal for breakfast, he was finding that he wasn't able to eat the amount of fruit, vegetables and other nutritious foods he wanted to during the day while he was at work.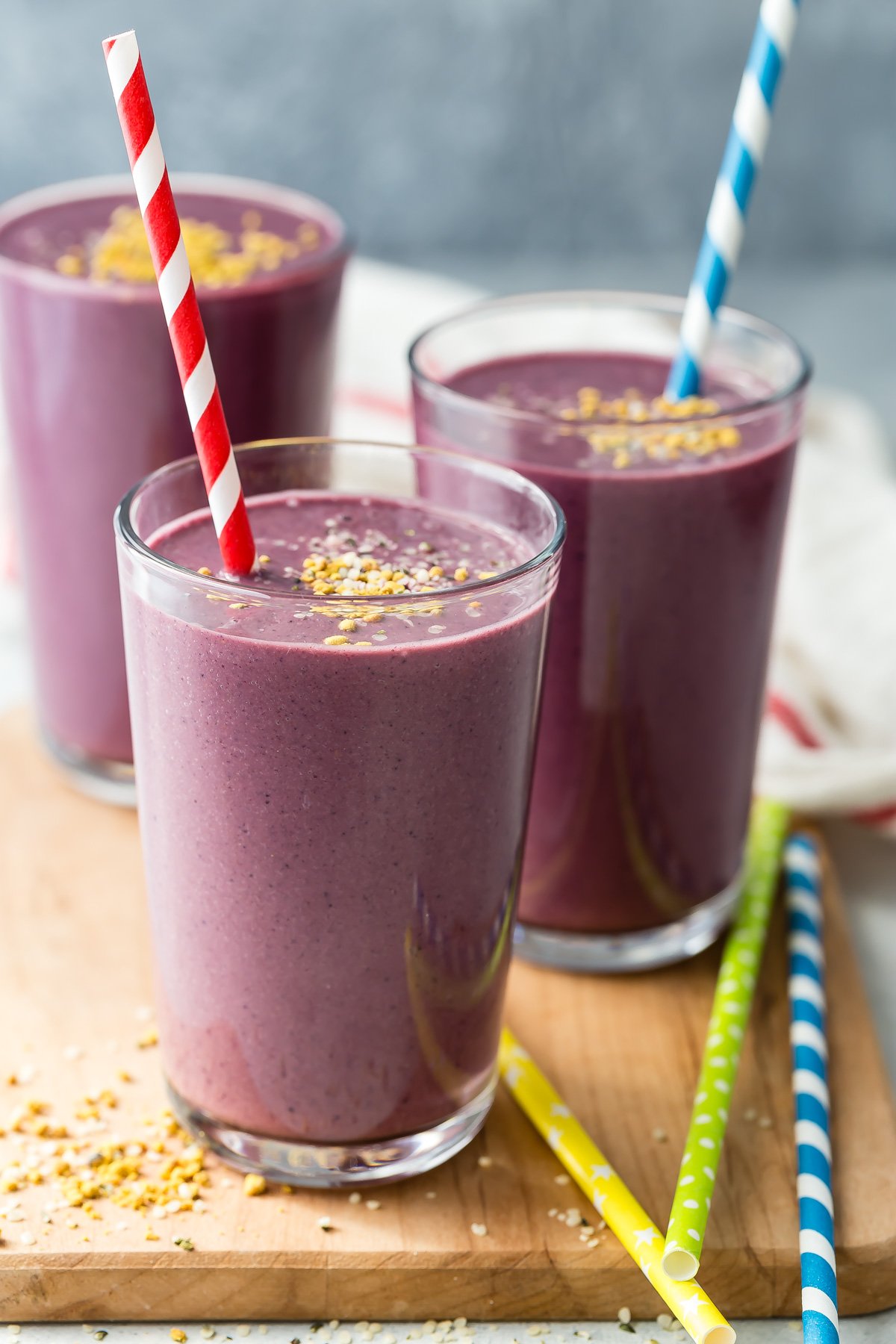 By waking up daily to a glass full of the massively nutritious foods in this Crazy Healthy Smoothie, he walks out of the house every morning with a bang and says he feels amazing throughout the day. This recipe is his, and when I first saw him making it I thought he had went a bit overboard, as he packs a lot of food into one glass. He tosses a banana, a whole beet, a carrot, fresh and frozen berries (although any fresh or frozen fruit will do), persimmon, kale, bee pollen, walnuts, hemp hearts, almond milk, dates and flaxseeds into the Vitamix (essential for grinding everything up nice and smooth), and then divides it into glasses for our whole family to enjoy so we can all get a boost of yumminess alongside whatever I am making like Cottage Cheese Pancakes, parfaits or Happy Eggs (it's all about balance after all!)
Whether you're trying to make big changes and get in shape or just trying to get your family to eat more wholesome foods, this Crazy Healthy Smoothie is a crazy good winner.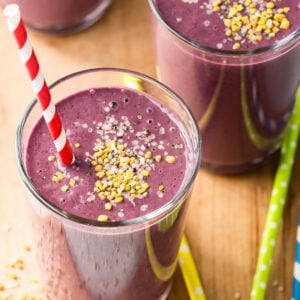 Crazy Healthy Smoothie
Ingredients
1

ripe

banana

1

peeled

carrot

1

small

peeled beet

1

big handful kale or spinach (about 1 loose cup)

2

pitted

dates

1

teaspoon

hemp seeds

1

teaspoon

chia seeds

1

teaspoon

bee pollen

1/4

cup

walnuts (or any other nuts)

1

cup

frozen fruit

1

cup

almond milk
Instructions
Place all the ingredients in a high powered blender and blend until smooth. Add more milk if needed to reach desired consistency.