Cottage Cheese Pancakes are packed with protein and a family favorite — they may just become your favorite pancake ever.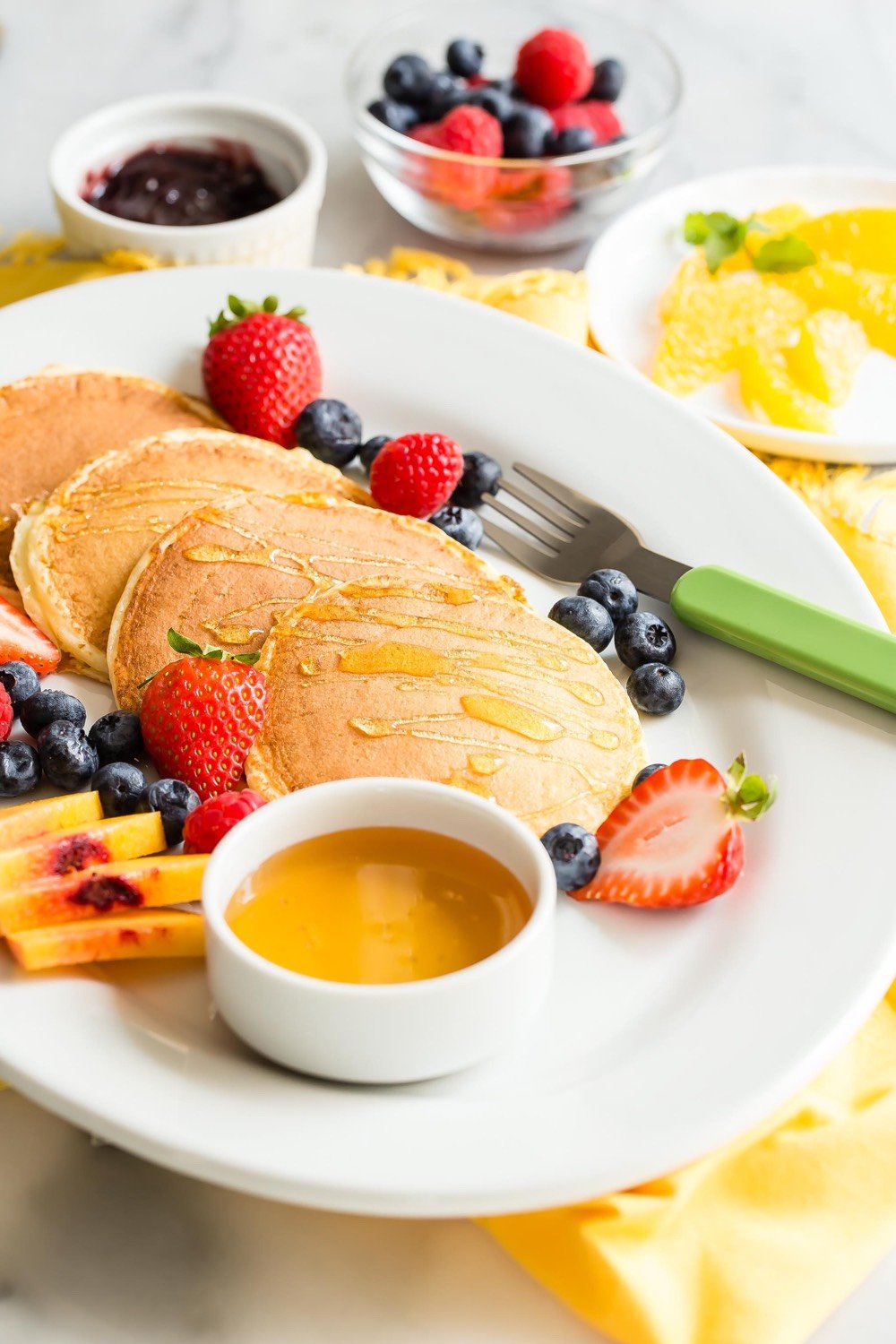 If you know me or weelicious, you know I am not a fan of tricking kids into eating their vegetables. There has been a trend in children's cooking over the last few years which advocates hiding or disguising the foods our kids should be eating. For example, if you have a kid who doesn't like spinach, you can just bake a batch of brownies incorporating spinach into the recipe and your child will never know he's eating his greens.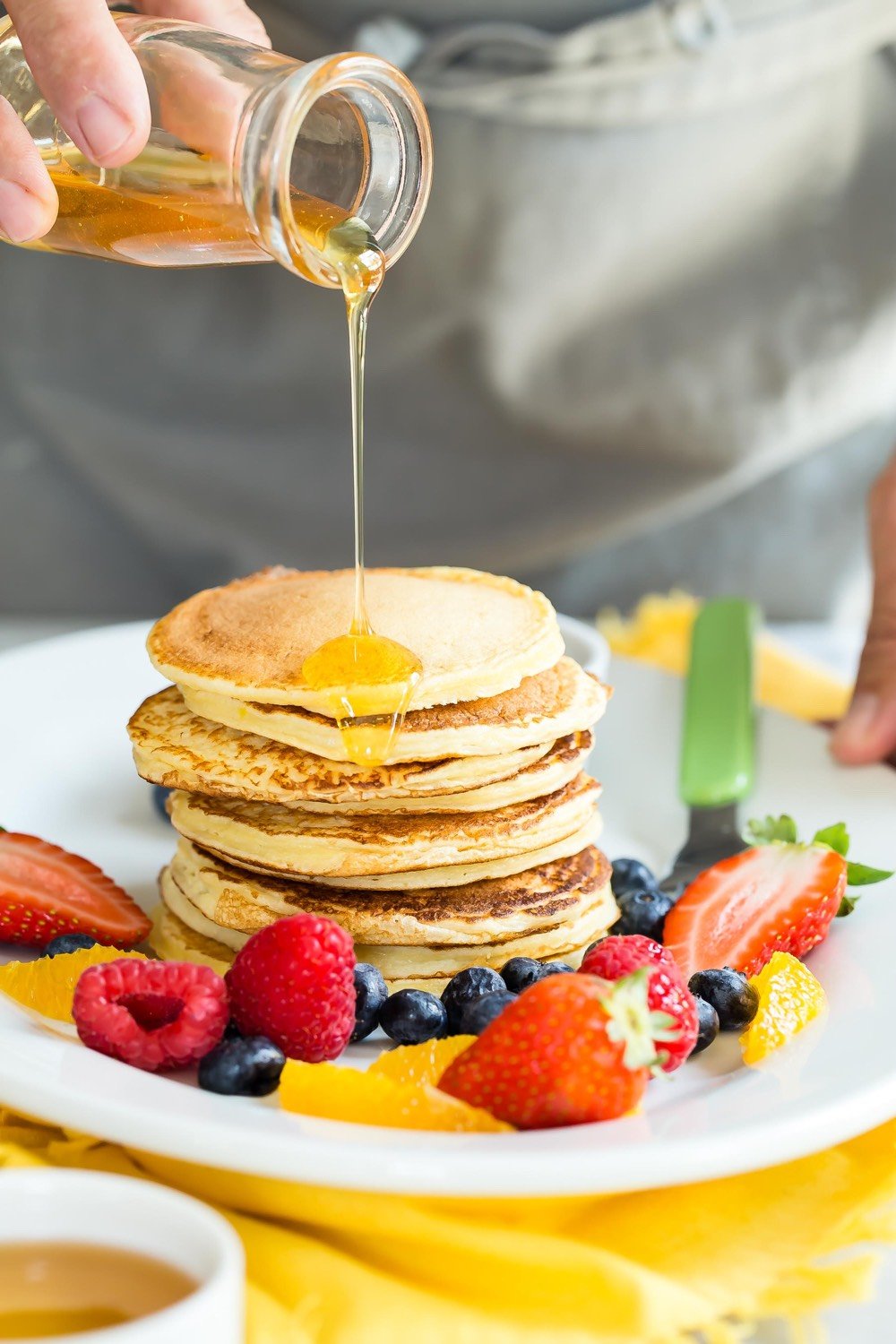 Aside from being a time consuming way to feed your children, I simply don't like the idea of deceiving kids, especially when it comes to food and establishing good lifelong eating habits. Inspiring kids to love fruits and vegetables is much more fun, rewarding and easy (yes, I said easy) than you think.
Still, even when you are as committed to nutrition as I am, kids will be kids and not easily swayed from what they do and don't like. For instance, Kenya wasn't a huge fan of cottage cheese as a little kid and, trust me, I had tried (and repeatedly failed) to make it taste yummy to him. I've topped it with Raspberry Sauce, let him squeeze honey on it, mixed it with diced pineapple (one of my childhood favorites) and attempted many other variations, but each time he took a bite he refused to eat any more.
I embrace and respect the fact that every kid has his own unique palate and that Kenya may just not like cottage cheese, but I still wasn't ready to give up on it. After all, cottage cheese is packed with protein and is such an inexpensive and nutritious food that it became a personal mission of mine to devise a recipe using it that Kenya would enjoy.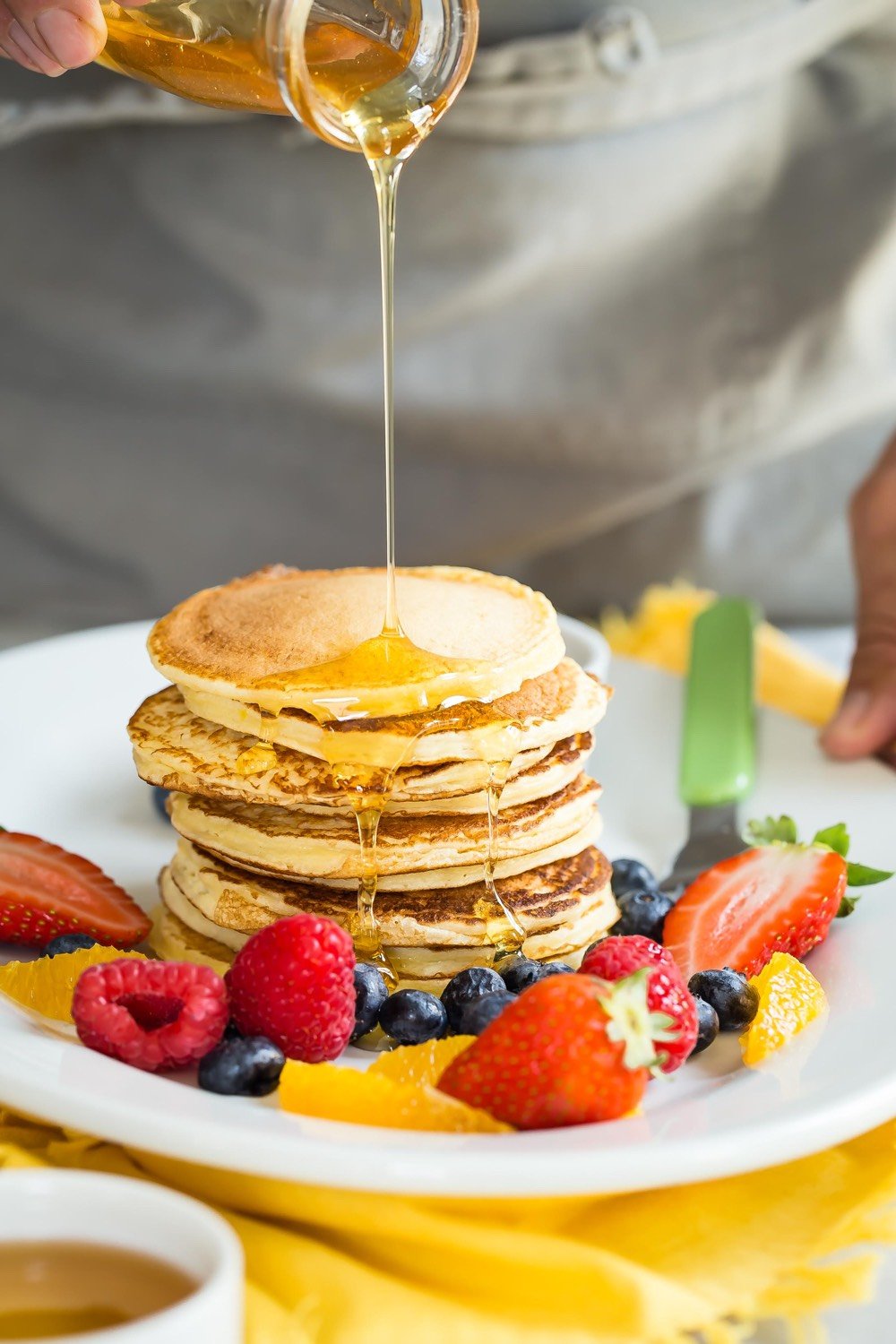 These pancakes were my final try and I was excited to see how they would go over with Kenya. Six pancakes into his breakfast (no exaggeration, SIX), he asked, "what kind of pancakes are these mommy?" It was as if I had gotten caught. I stopped in my tracks and hesitantly mumbled, "cottage cheese pancakes". He just looked at me and said "they're really good," and he's viewed cottage cheese differently ever since. Just goes to show you when it comes to food, don't give up on something you believe your kids will ultimately love and remember, honesty is always the best policy!
I want to make sure the unbelievably simple, nutritious and delicious Cottage Cheese Pancakes are at the top of your list as they're always a kid friendly favorite!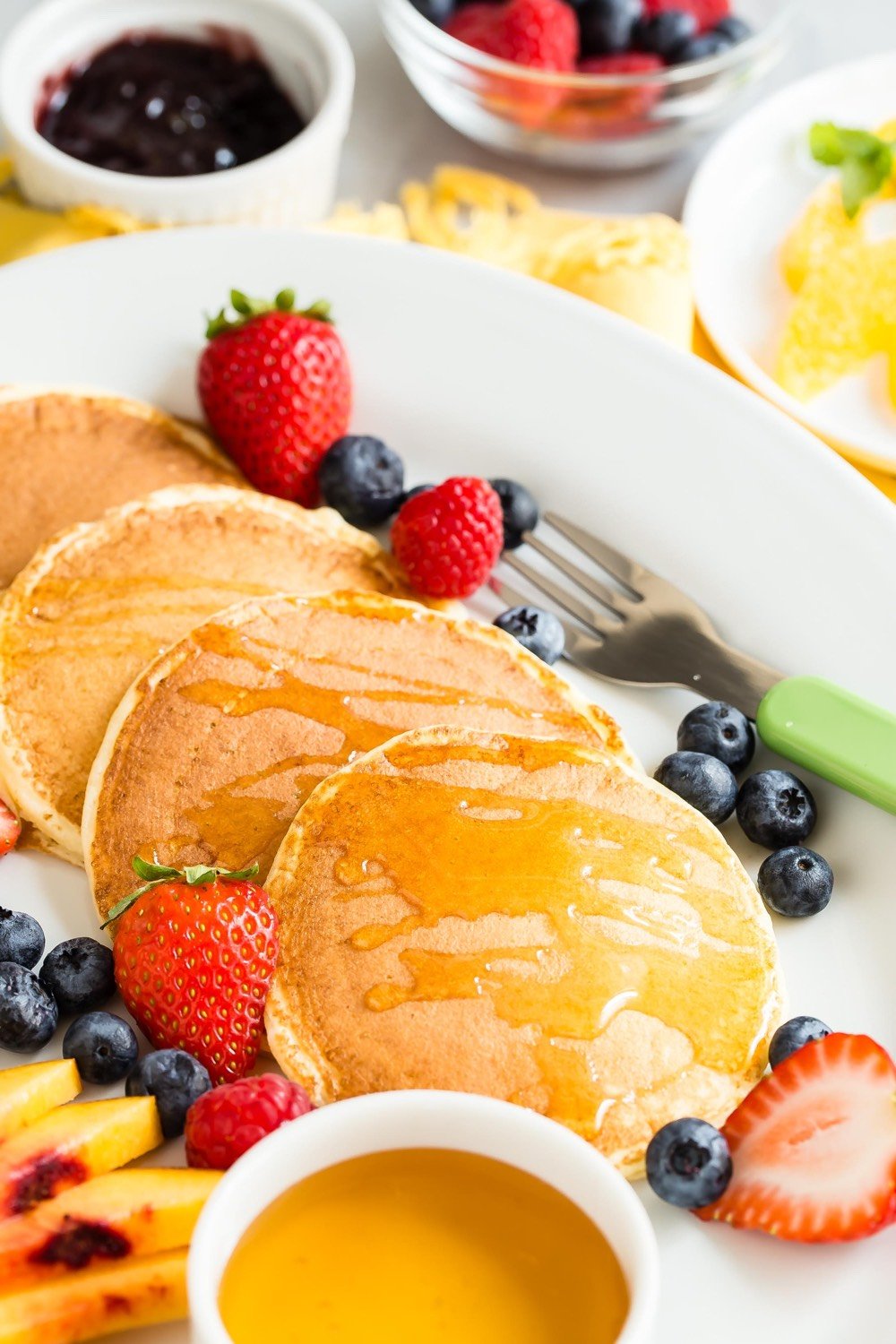 Photos by Gerry Speirs
Cottage Cheese Pancakes
Cottage Cheese Pancakes are packed with protein and a family favorite — they may just become your favorite pancake ever. 
Instructions
Place the first 4 ingredients in a bowl and whisk.

In a separate bowl whisk the dry ingredients.

Pour the dry mixture into the wet mixture and stir until just combined.

Heat a large sauté pan or griddle over medium heat, lightly coat with oil or butter and pour about 2 tbsp of the mixture onto the griddle for each pancake.

Cook for 2 minutes on each side or until pancakes are set and golden.

*To Freeze: Let pancakes come to room temperature, place in a ziploc bag, label and freeze up to 3 months.
Nutrition
Calories:
76
kcal
|
Carbohydrates:
9
g
|
Protein:
5
g
|
Fat:
2
g
|
Saturated Fat:
1
g
|
Polyunsaturated Fat:
0.3
g
|
Monounsaturated Fat:
1
g
|
Trans Fat:
0.01
g
|
Cholesterol:
53
mg
|
Sodium:
186
mg
|
Potassium:
50
mg
|
Fiber:
0.2
g
|
Sugar:
4
g
|
Vitamin A:
101
IU
|
Vitamin C:
0.02
mg
|
Calcium:
50
mg
|
Iron:
1
mg