Pantry Organization 101!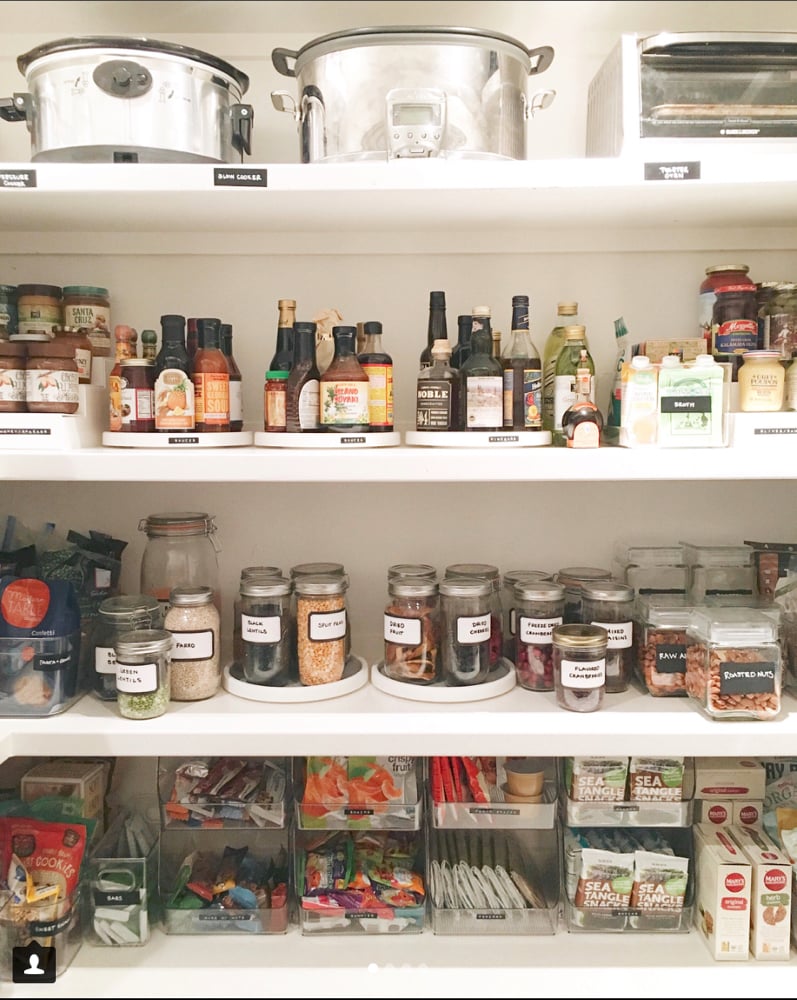 I've got a few easy tips to keep things neat and preserve your sanity with strategizing food storage. Let's do this.
1. Labels are key. You can use permanent stickers on the bins and jars that will always be used for the same items. Or go for chalkboard or dry erase stickers if you want to change the label from time to time.
2. Clear jars and bins make it easy to see whats inside. Canning jars come in tall sizes to store everything from pasta to nuts to candy.
3. Lazy Susans are perfect for storing all your bottles so you can see them quickly and easily.
Now that you know how to organize it all, here are the ingredients to stock in your pantry!