Rice Cooker Mac and Cheese? Not only is it creamy and delicious, but it's so easy and fun to make with kids!
Pin
I don't know many kids who don't like macaroni and cheese. Come on, cheese and pasta, what's not to like?
I love making my own mac and cheese, but even for someone like me who wants to make everything homemade, it's not always easy. Between cooking the pasta, making the sauce and then baking it, the process can take time that many mothers (including myself), just don't have! But as time consuming as the homemade kind can be, I just can't break down and buy the powdered cheese, boxed version, no matter how easy it may be to prepare.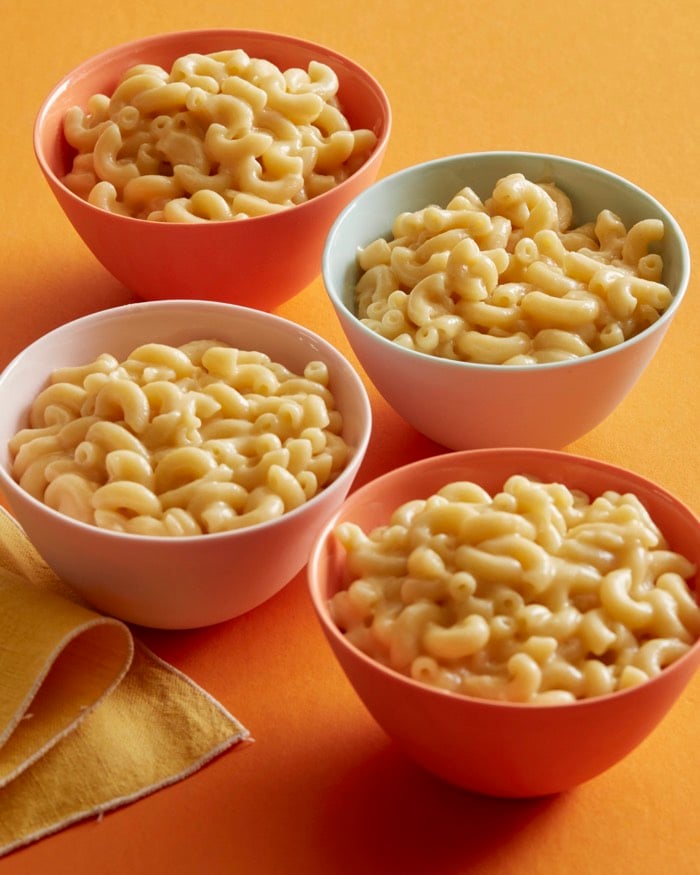 Pin
If you have a rice cooker (and I hope you do because it is one of the great kitchen time savers), this recipe is going to change you and your kid's world! All you have to do is put all of the ingredients into the rice cooker and let it do all the work for you.
The best part is that you can tailor this recipe to your child's favorite tastes and flavors. For example, if you want to give it some added nutrition, just add an array of veggies. This is also a great way to involve your kids in cooking since they can have fun placing all of the ingredients in the cooker.
Pin
Now, what are you going to do with all of that time you just saved being a kitchen hero to your kids?
P.S. Click here for the Rice Cooker I love by Zojirushi!!
Photos by Matt Armendariz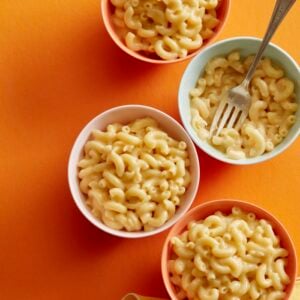 Rice Cooker Mac and Cheese
Ingredients
2

cups

pasta (I used macaroni, but you could also use rotini, faralle or bite size pasta)

1

1/2 cups

chicken stock (I use low sodium stock)

1

teaspoon

kosher salt

1

cup

whole milk

1

1/2 cups

shredded cheese ( I use a 3 cheese blend of cheddar, mozzarella and monterey jack)
Instructions
Place the first 3 ingredients in the rice cooker and cook for 15 minutes.

Open the lid, add the milk and cheese, stir to combine, close the lid and cook for an additional 20 minutes (25 minutes if you want it to have a crust on the bottom).

*Rice cookers can cook at different heats, so make sure to check the mac & cheese after if cooks for 30 minutes once or twice.

* Option: You can also add a cup of finely chopped broccoli, cauliflower, carrots, butternut squash or frozen peas. Do so in step #2.
Nutrition
Calories:
260
kcal
|
Carbohydrates:
36
g
|
Protein:
12
g
|
Fat:
7
g
|
Cholesterol:
20
mg
|
Sodium:
670
mg
|
Fiber:
1
g
|
Sugar:
5
g