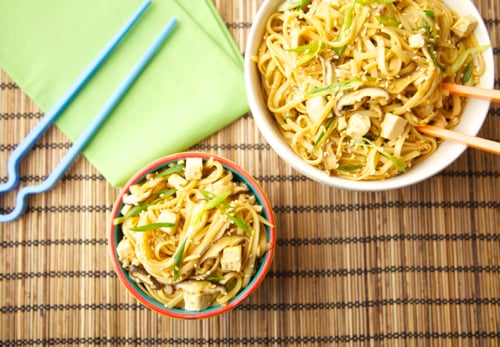 Sometimes the best recipes are happy accidents.
When you think of Japanese udon noodles you probably picture them swimming in a bowl of flavorful broth. That's how this recipe started, but when my broth was done cooking it didn't have the oomph I really wanted.
Not wanting to dump in a ton of soy sauce or go pull out a bunch of additional ingredients to try and save it, I decided to remove the noodles from the broth, add a few simple ingredients to them, and voila, Sesame Udon Noodles were born. My kids adore wheat-based udon noodles because of their soft texture and thickness, and since they have a neutral taste, they can easily be jazzed up with a myriad different flavors.
Don't be afraid to add to this dish. Other foods you may have on hand, from grated carrots to cubed tofu to cooked shrimp, all compliment it beautifully. You can make it your own way and just watch it disappear.
I wish I had more accidents like this one!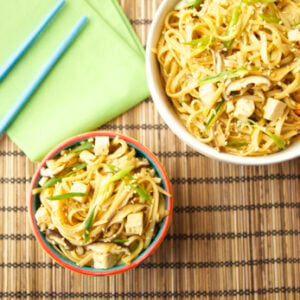 Sesame Udon Noodles
Instructions
Cook noodles according to package directions (about 4 minutes), add the mushrooms to the noodles for the last two minutes of cooking.*

Drain the noodles. Toss with the remaining ingredients and serve.

* You can cook the noodles in chicken or vegetable broth for even more flavor
Nutrition
Calories:
350
kcal
|
Carbohydrates:
62
g
|
Protein:
15
g
|
Fat:
6
g
|
Sodium:
1830
mg
|
Fiber:
6
g
|
Sugar:
3
g