Fruit Caprese Kabobs take the traditional Caprese salad and transform it into a delightful, interactive treat. These kabobs combine juicy fruit with mozzarella and fresh basil, making them a fun and healthy snack that the whole family can enjoy.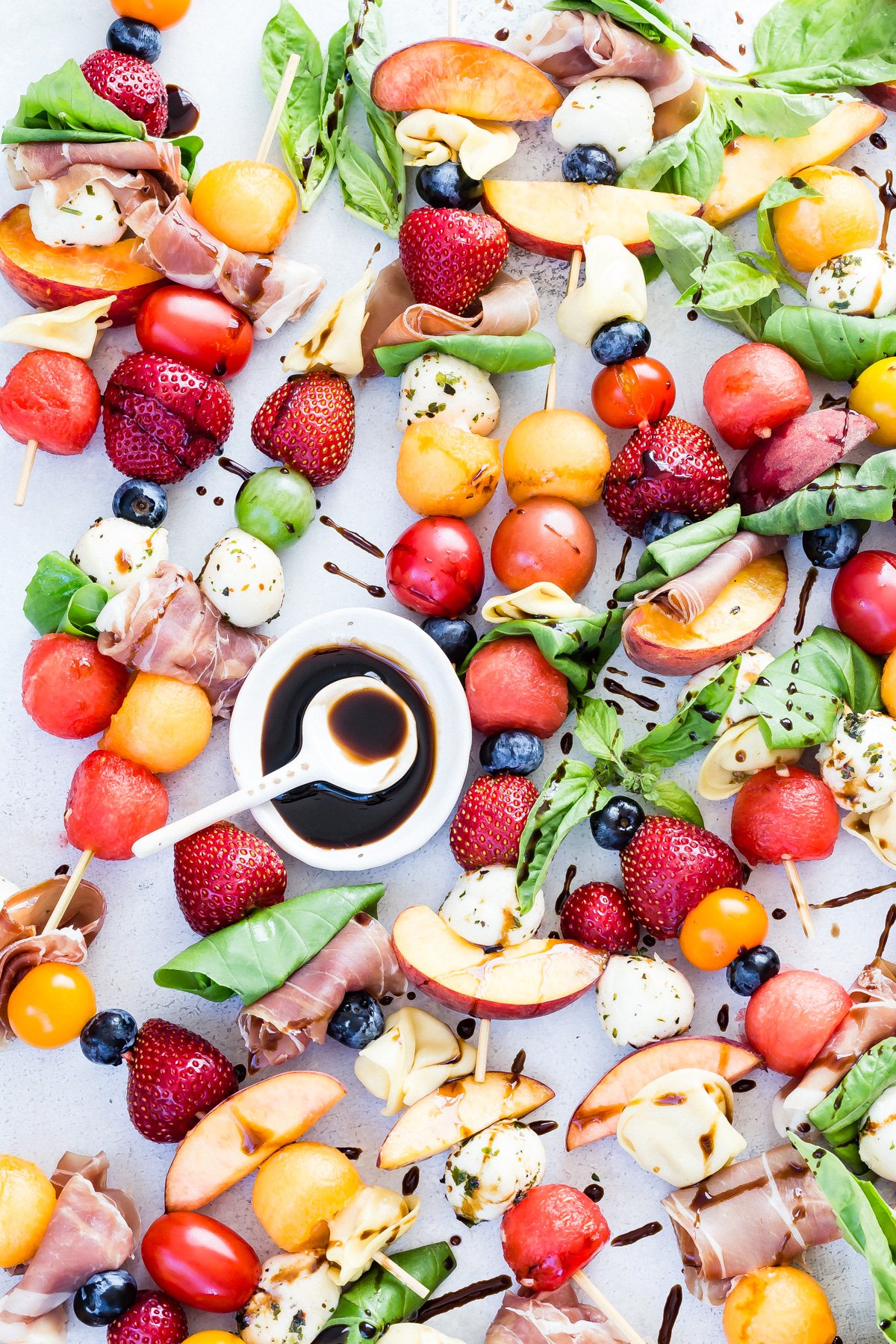 I'm going to let you in on a little secret: if you give kids DIY meals they will be SO much more game to try new foods. The philosophy seems almost counterintuitive as you're placing a variety of foods in front of them and basically saying "go at it", but it also gives kids a chance to have one piece of this, a nibble of that and so on which becomes their choice. When you make a meal for a kid and say "here, time to eat" more often than not for some kids they'll say "NO" as you've taken their choice away from them.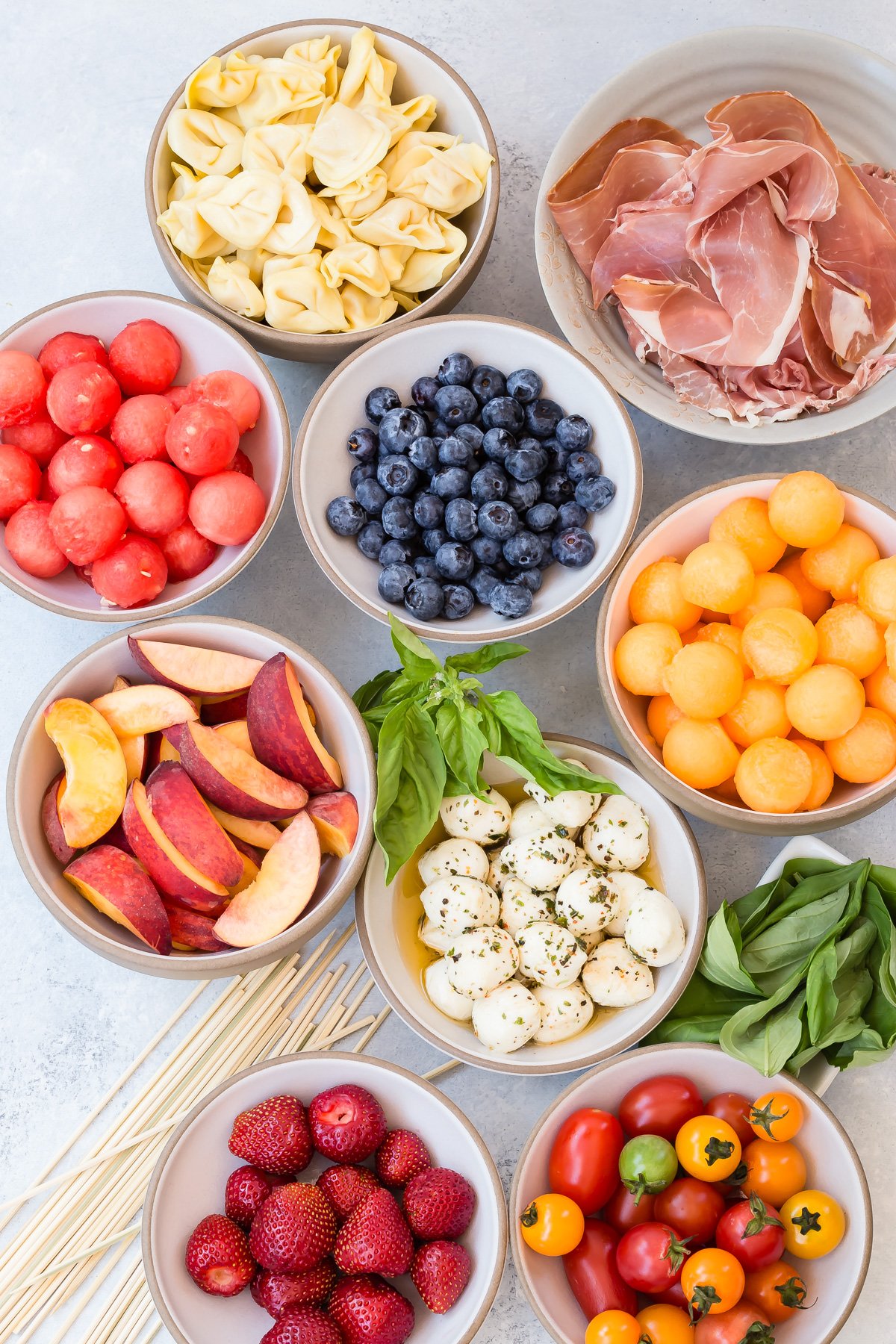 Over the years we've made DIY Tacos, DIY Oatmeal, even DIY Salad as a way to include kids at meal time, but for a casual party with friends and family these Fruit Caprese Kabobs will be a sure fire hit! You can fill bowls with mozzarella, strawberries, blueberries, cherry tomatoes, tortellini, prosciutto, basil leaves, and more. Then let everyone skewer their choices and finally give a drizzle or dip of reduced balsamic vinegar that's like dipping the skewers in candy!
The real fun comes not only from making them, but also eating the simple yet satisfying flavors one after another that are an amazing meal on a stick!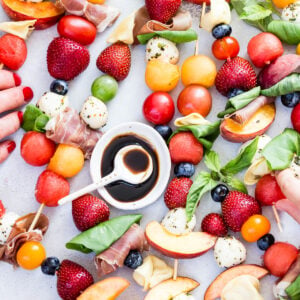 Fruit Caprese Kabobs
Ingredients
1

small

seedless watermelon

1

small

cantaloupe

1

pint

strawberries

2

peaches

1

pint

cherry tomatoes

1

pint

blueberries

1

pint

mozzarella balls

1

pound

tortellini

1

bunch

fresh basil

1

package

prosciutto

reduced balsamic vinegar

wooden skewers
Instructions
Use a melon baller to make watermelon and cantaloupe balls, slice the peaches into wedges, and slice the strawberries in half if they are very large.

Set out all the ingredients and skewer the fruits, cheese, pasta, prosciutto, and basil in different patterns and combinations.

Place all the fruit caprese kabobs on a large platter and drizzle with reduced balsamic vinegar, or serve on the side for dipping.