Love the idea of making a perfectly cooked piece of salmon, but not exactly sure how to go about doing it? Try this Simple Broiled Salmon recipe for perfectly cooked fish every time!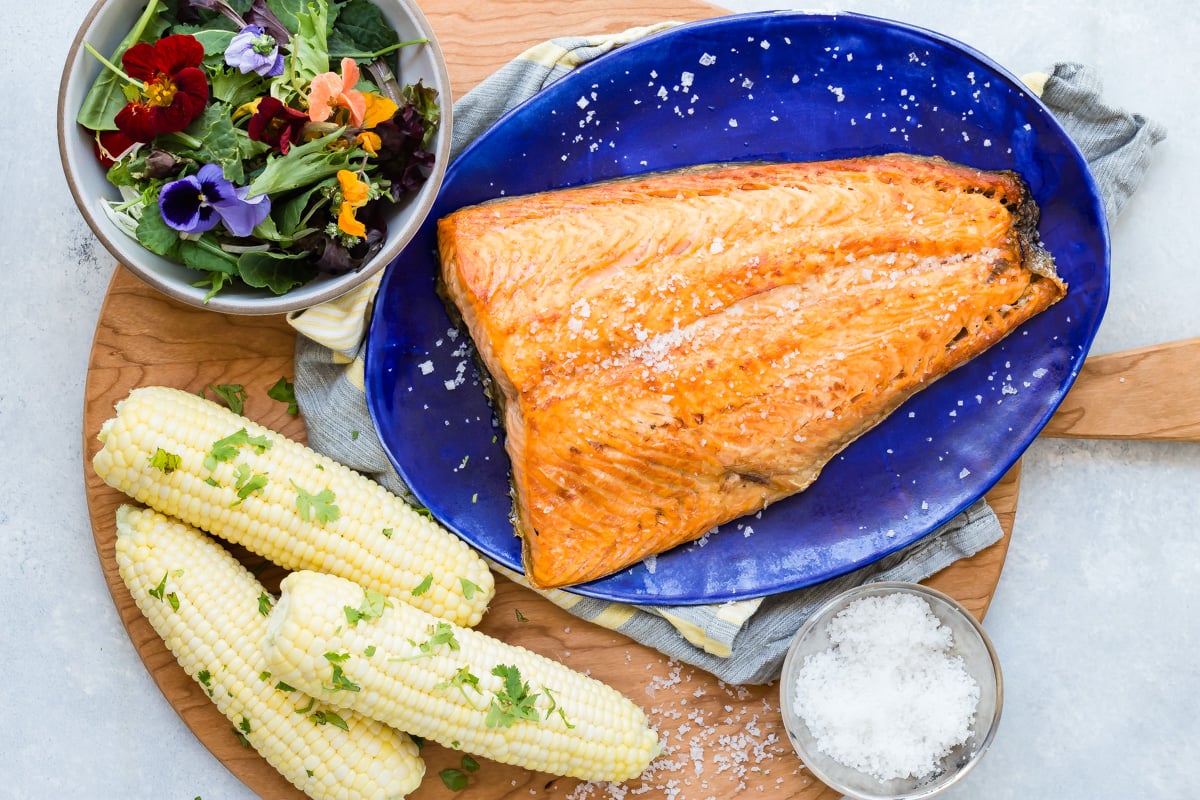 I talk to people all the time who, for a number of reasons, fear cooking fish. Whether you fall into that category or are just looking for some pointers, this short Simple Broiled Salmon video will give you a bunch of simple tips for exactly how to make that perfect piece of salmon. Salmon that's flakey and moist, with almost no clean up to boot!
How to Make Broiled Salmon (Video)
Is Salmon Good For You?
Packed with tons of omega-3 fatty acids, salmon is an excellent, healthy choice to serve your family. I taught my kids early on that salmon was good for their brains and they love when I make it since they feel like they're getting smarter with every bite!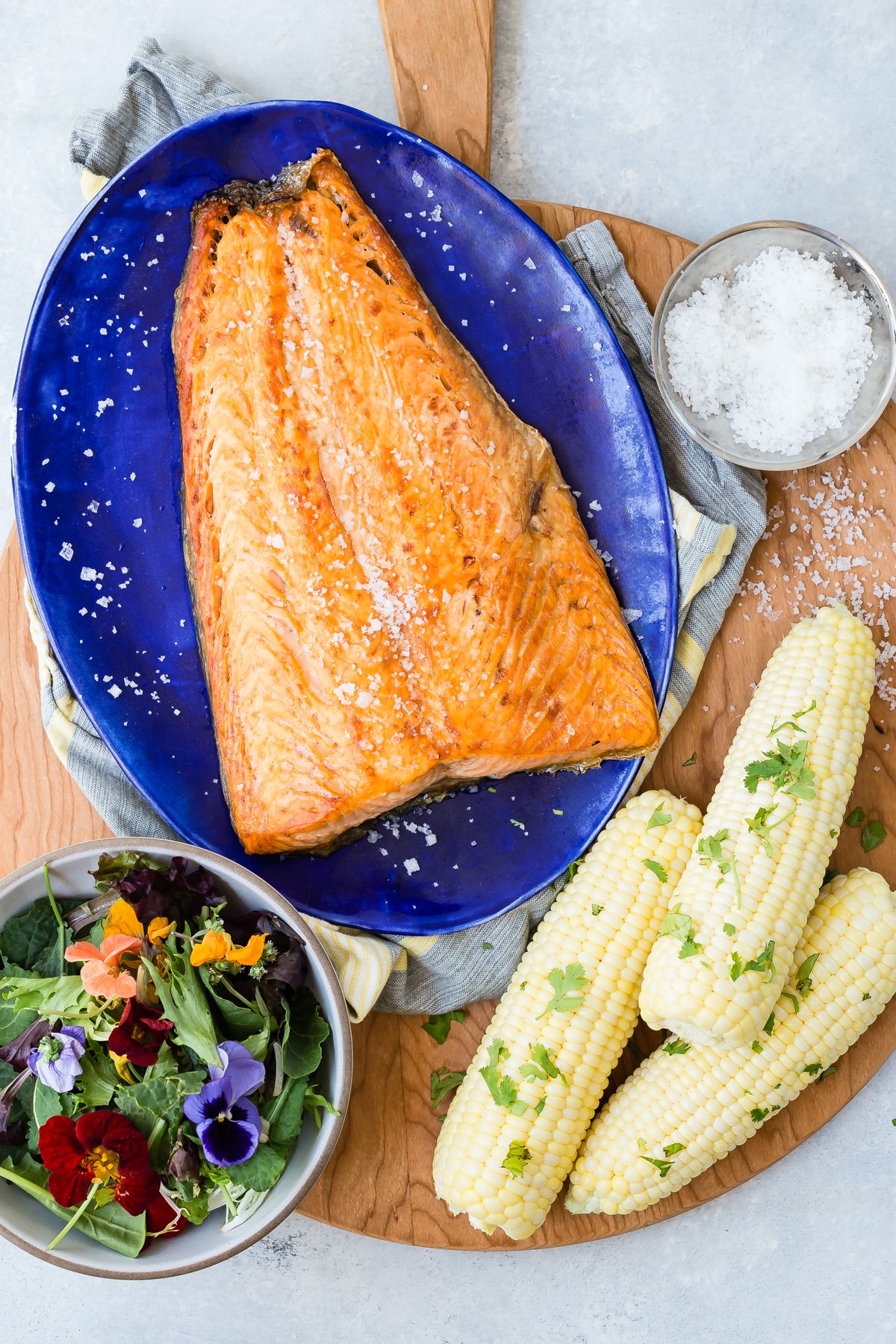 Every Sunday when I go to the farmers' market with my family, without fail one of our first stops is to visit Marilyn and Eileen (who we long ago dubbed "the Fish Ladies") to see their gorgeous faces and their equally gorgeous, just-out-of-the-sea catch. It's not often that one sees two such beautiful and lovely women hauling around and carving up huge sides of fish, but these two are total originals.
With what I bring home from the Fish Ladies I have made everything from Miso Scallops, to Fish in Parchment Paper but I love their salmon so much! Since Sunday should be a day of rest (but rarely is, sadly) I try to make dinner as easy as can be. A simple piece of broiled salmon (served with a fresh fruit salad or Air Fryer Baby Potatoes always fits the bill.
What's your favorite way to cook salmon? Let me know in the comments and tag me on social media if you make it this way!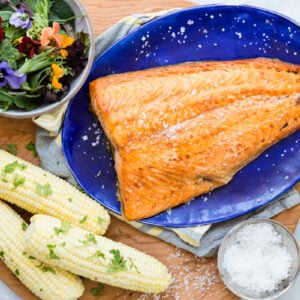 Simple Broiled Salmon
Broiling salmon is one of the easiest ways to guarantee perfectly cooked fish every time!
Ingredients
1 1/2

pound

salmon filet

kosher salt
Instructions
Preheat broiler. Place salmon on a foil lined baking sheet, season with salt and broil 8-10 minutes or until golden.
Video
Nutrition
Calories:
193
kcal
|
Protein:
27
g
|
Fat:
9
g
|
Saturated Fat:
1
g
|
Polyunsaturated Fat:
3
g
|
Monounsaturated Fat:
3
g
|
Cholesterol:
75
mg
|
Sodium:
60
mg
|
Potassium:
667
mg
|
Vitamin A:
54
IU
|
Calcium:
16
mg
|
Iron:
1
mg