One of the greatest gifts I've received through weelicious over the past few years has been the opportunity to meet — and in some cases become friends with — a lot of incredible people who have made their careers in the world of food blogging.
Two years ago, at my very first food blogger conference, the sweetest woman entered my world. Prior to that meeting I had certainly known of Elise Bauer, the wonder girl from Simply Recipes, because in my universe she is like Elvis, Madonna, and Jay-Z all rolled into one. Simply Recipes has some of the biggest — and I mean biggest — daily traffic of all food blogs out there, so I was immediately intimidated to be in Elise's presence. Trying not to let the star struck 12 year old girl inside of me take over, I summoned my courage, struck up a conversation with her, and couldn't believe what a charming, easy going and loving person she was.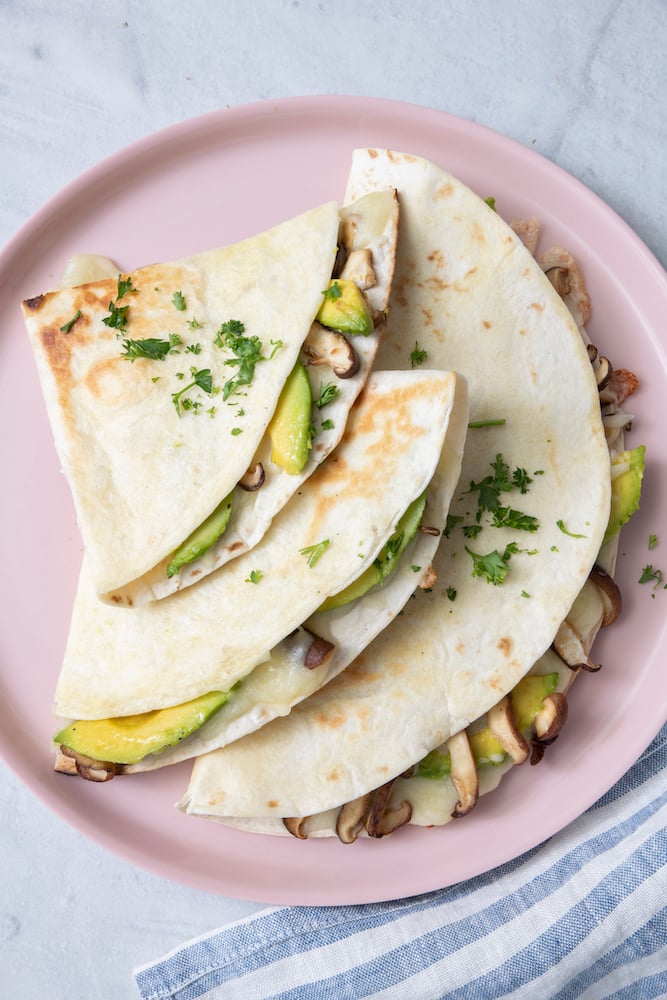 That night as we sat at a restaurant, Elise shared with me her incredibly brave story of becoming sick and her healing process. A large part of which came from being in the kitchen with her family as well as creating her website and sharing it with the world.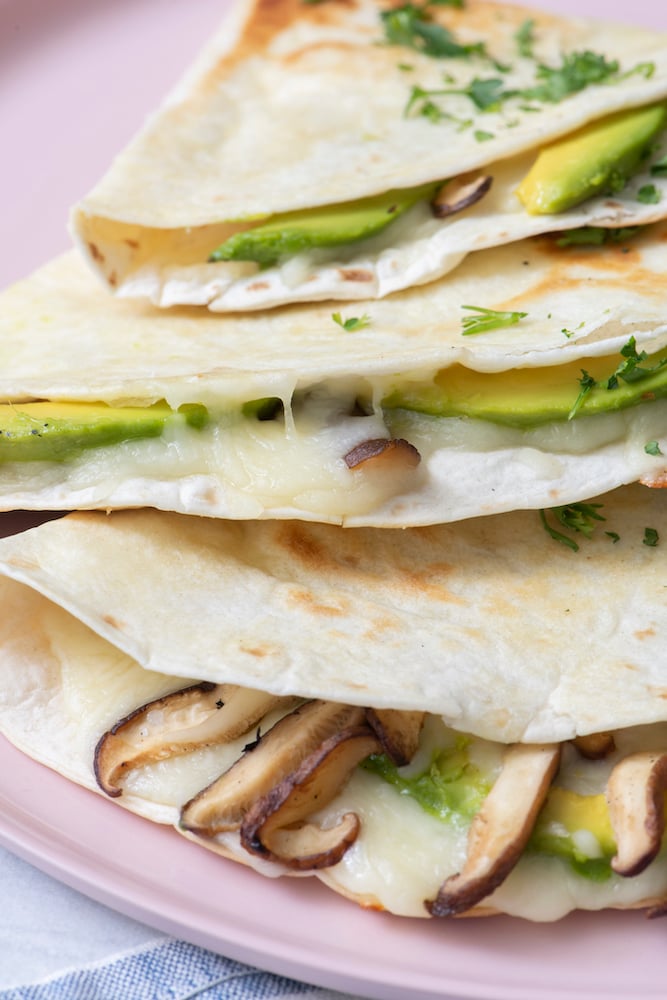 I've been asking Elise to come over and cook with me for quite some time now and as luck would have it she was in town recently and accepted my invitation so she could teach me one of her favorite simple recipes. I had so much fun making this Mushroom Quesadilla video with her. I wish we could do it more often because she brings me such joy.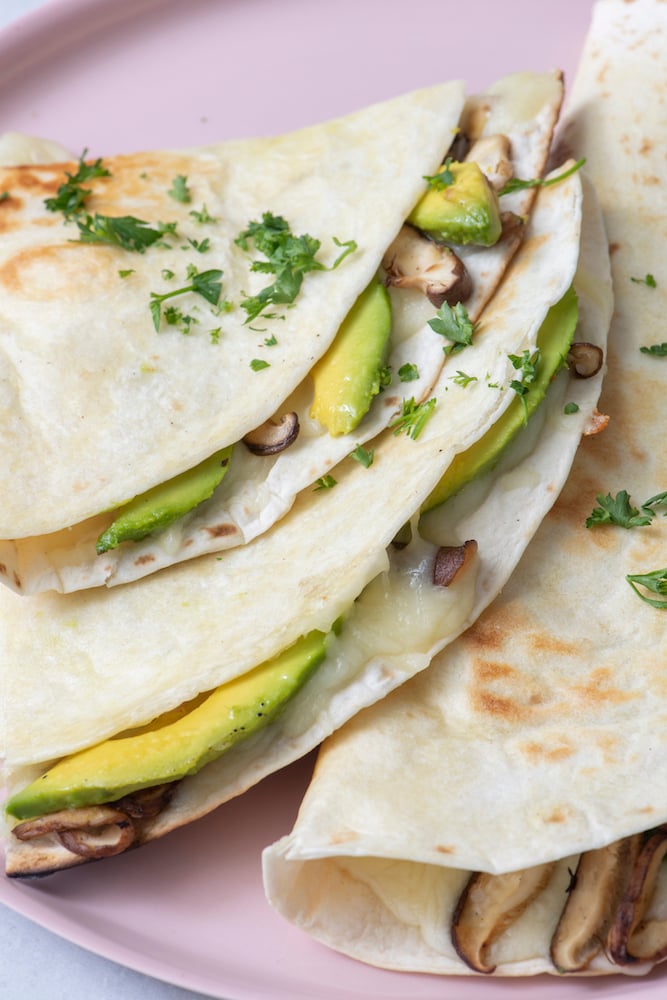 The story of my first conversation with Elise always serves as a reminder to me to not be timid. I think it proves that you should always listen to your gut when it tells you to go over and talk to someone you might find intimidating. Who knows, you may just wind up with a lifelong friend out of it…and possibly even a darn good recipe too!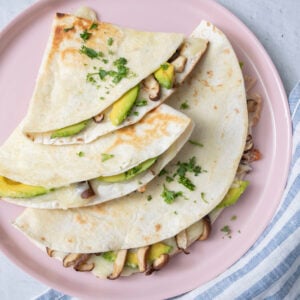 Mushroom Quesadillas
Ingredients
1/2

cup

grated cheese, such as monterey jack or cheddar

1/2

cup

sliced mushrooms

3-4

avocado slices
Instructions
Heat a skillet over medium-high heat. Place the tortilla in the pan and cook for about 1 minute, until it begins to bubble.

Flip the tortilla over and sprinkle cheese all over the top.

Once the cheese begins to melt, top half of the tortilla with mushrooms and avocado and fold in half.

Cook for 2 minutes on each side, until the cheese is melted and everything is hot.

Remove the quesadilla from the heat, open, and add your choice of stuffings.
Video