Pin
A good marinara sauce is a secret weapon for any mom. You can serve it on top of Whole Wheat Pizza Dough, as a dipping sauce with Zucchini Coins and of course with pasta, but pesto just inches past red sauce is our kitchen. We love it in Egg Pesto Melts, in a Potaco and our new favorite being these zucchini spaghetti noodles. That's right, zucchini! I got my hands on a copy of Inspiralized by Ali Maffucci and it's made a world of difference in the way that I think about vegetables. I've always been a fan of transforming vegetables kids typically avoid like kale and spinach into fun kid friendly recipes like Kale Chips and Spinach Cake Muffins.
Pin
The Inspiralized cookbook shows you how to turn everyday vegetables into healthy, creative, satisfying meals that are not only creative, but as I've been finding from the recipes I've tried in the book, also delicious. The night I made this Pesto Spaghetti with Cherry Tomatoes for six people every last bite was consumed. It's true that everyone in our family loves pesto, but this simple recipe really showcases all of the ingredients in the best way possible. The best part is that it's gluten-free, so you can serve this "spaghetti" to your favorite pasta lovers!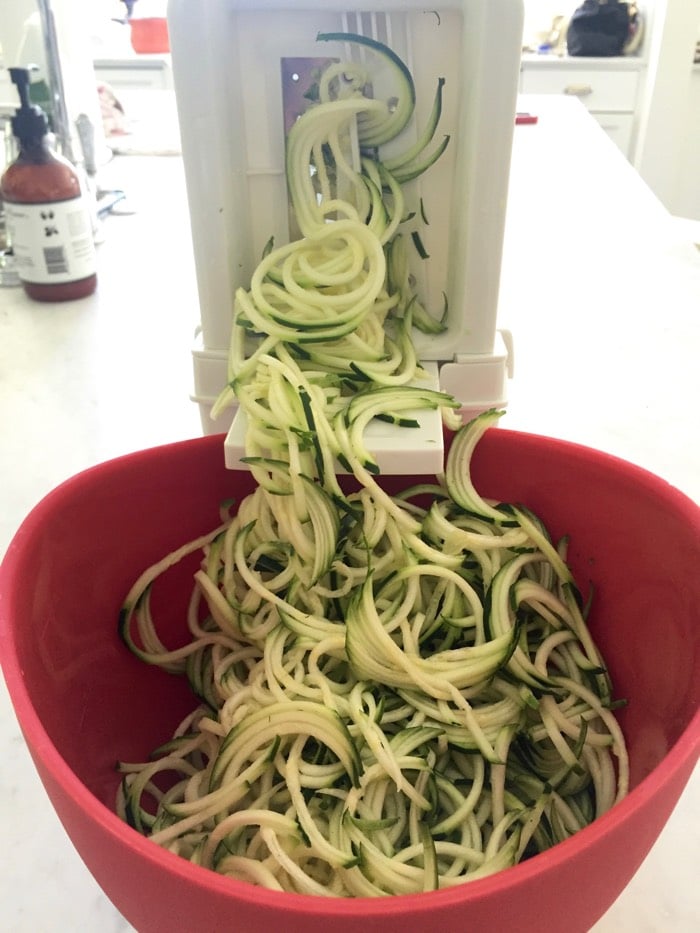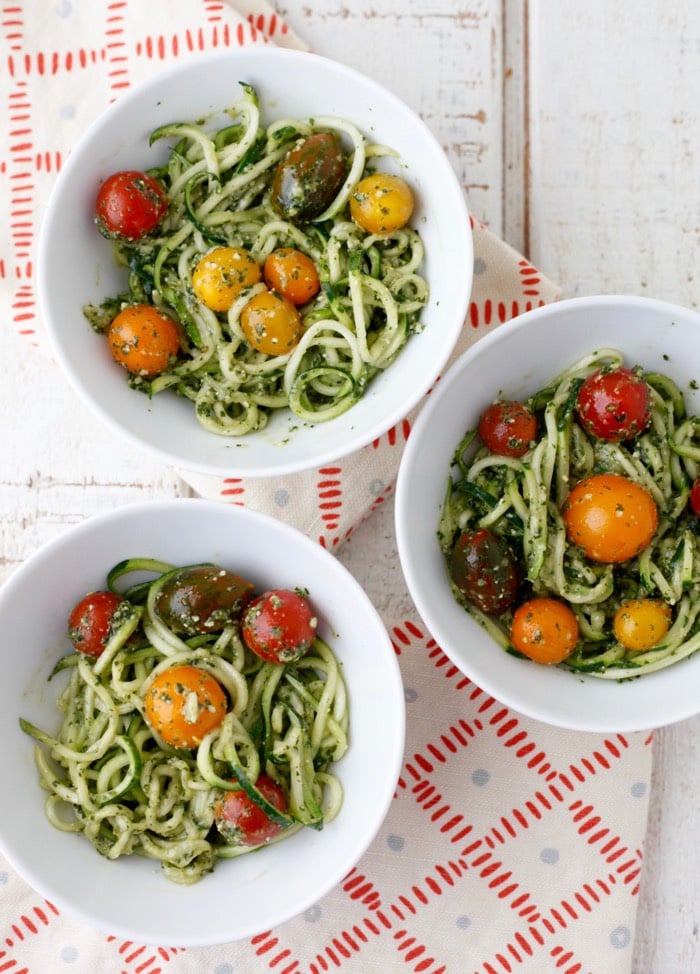 Pin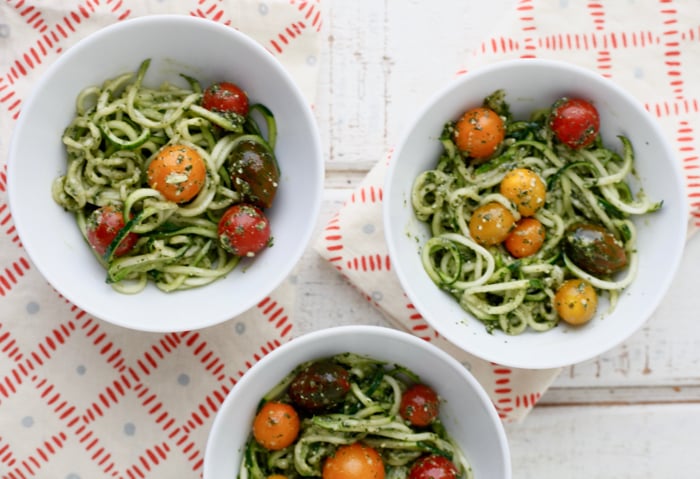 Pin
Pesto Spaghetti with Heirloom Tomatoes with Inspiralized
Ingredients
3

cups

fresh basil leaves

3

tablespoons

pine nuts

1/4

cup

olive oil

1/2

teaspoon

sea salt

1

garlic clove, minced

3

tablespoons

grated parmesan cheese

2

medium

zucchini, spiralized with Blade C

3/4

cup

mixed heirloom grape tomatoes
Instructions
Combine the basil, pine nuts, olive oil, salt, pepper, garlic, and parmesan in a food processor and pulse until creamy.

Place the zucchini noodles and tomatoes in a large bowl, pour the pesto on top, and toss to combine.

Note: If you prefer a hot dish, heat the zucchini noodles in a large skillet over medium heat for 2 to 3 minutes, When they are al dente, add the tomatoes and pesto, and toss for another 1 to 2 minutes, until heated through.