Are you getting your travel bug fulfilled this summer? I sure hope so! This summer I took Chloe to Paris (just the two of us), my husband took took Kenya camping and then to Portland for a "boys weekend" and we're all getting ready for a family trip soon. When we travel, weather it's by plane or car, I have one priority when packing: FOOD! We want easy and filling snacks to take with us so we don't overspend or resort to junk foods. Read on for some of my favorite snacks to take on the airplane. These are my 6 Easy and Filling Snacks for the Plane. What are some of yours?
Don't forget whole fruits and veggies, too: bananas, apples, grapes, cucumbers, cherry tomatoes and cut up bell peppers! You want as much variety as possible with taste and texture to keep your crew satisfied. Nuts, trail mix, pretzels, and rice cakes are all great to have on hand for quick snacks, too.
Bring an empty water bottle with you to fill up at the airport so you don't have to spend money on water!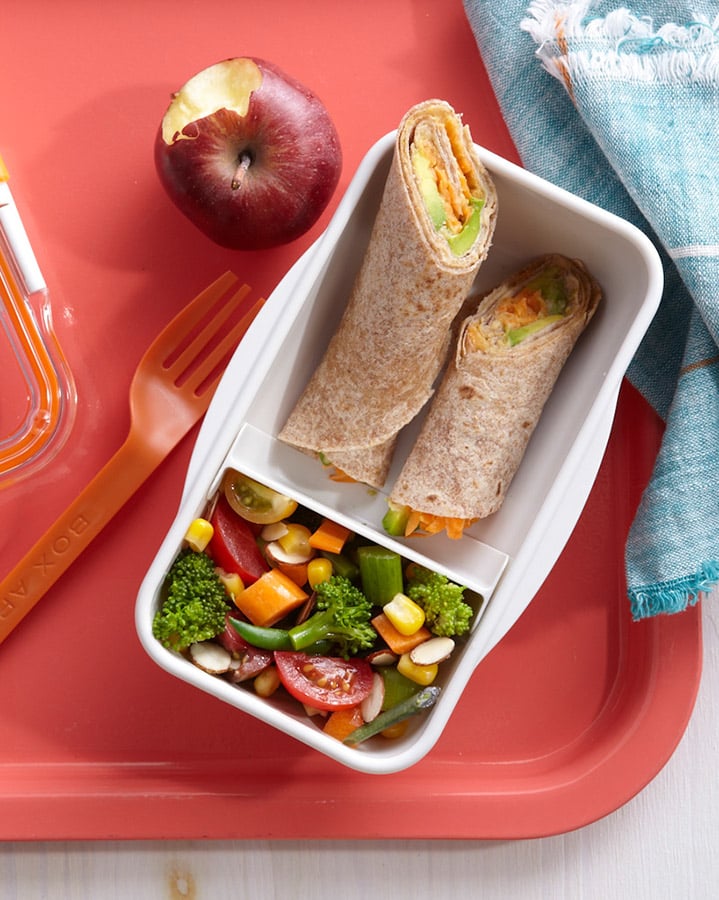 Super Healthy Granola– You can eat as is, ask for milk on the plane, or purchase some plain yogurt in the airport.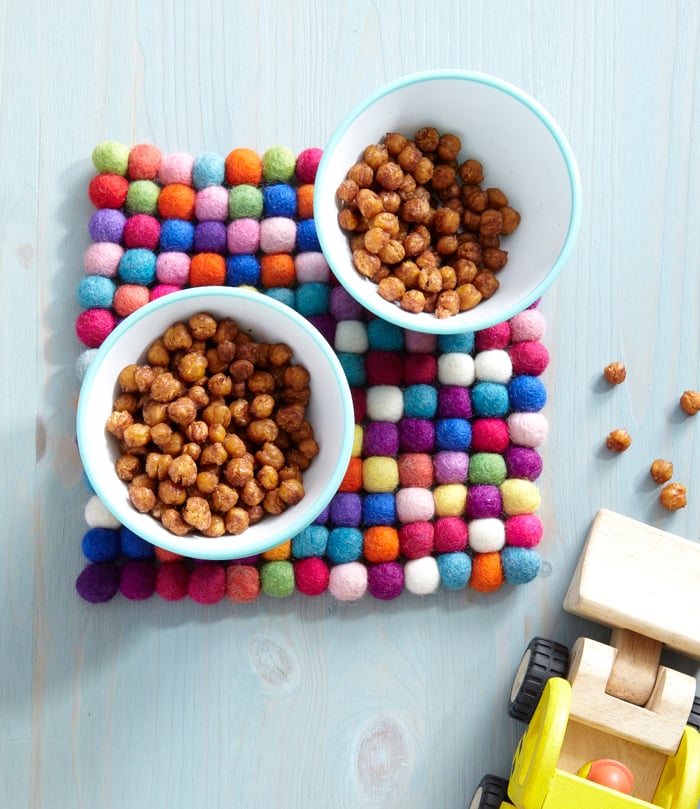 Roasted Honey Cinnamon Chickpeas
Roasted Red Pepper Almond Dip -pack pretzels, pita chips, carrots sticks, cucumbers or bread to eat with it.