Recipes I can make using my waffle iron are some of my favorites! The possibilities are endless, and it's so much fun to get creative. Read on for 9 Recipes to Make in Your Waffle Iron!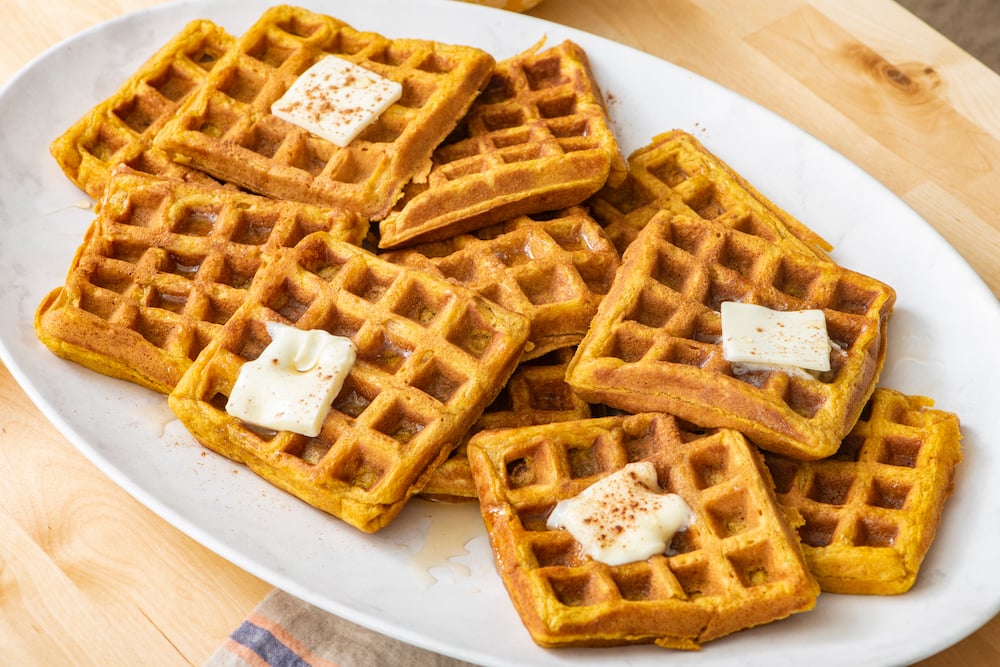 I always have waffle mix on hand in my pantry. It's the base for so many delicious waffle recipes on Weelicious. So if you're a waffle fiend like me, this Whole Wheat Pancake and Waffle Mix is a must.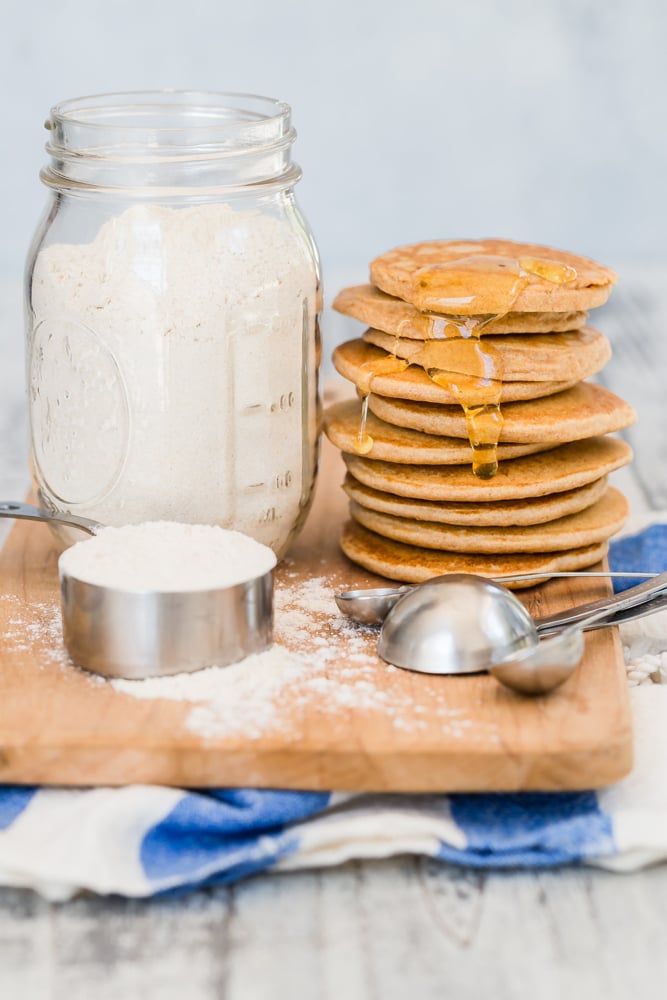 Next up, Rainbow Waffles! These are a savory waffle that are great for a snack or even in a lunch box. Plus they're packed with veggies. A win-win!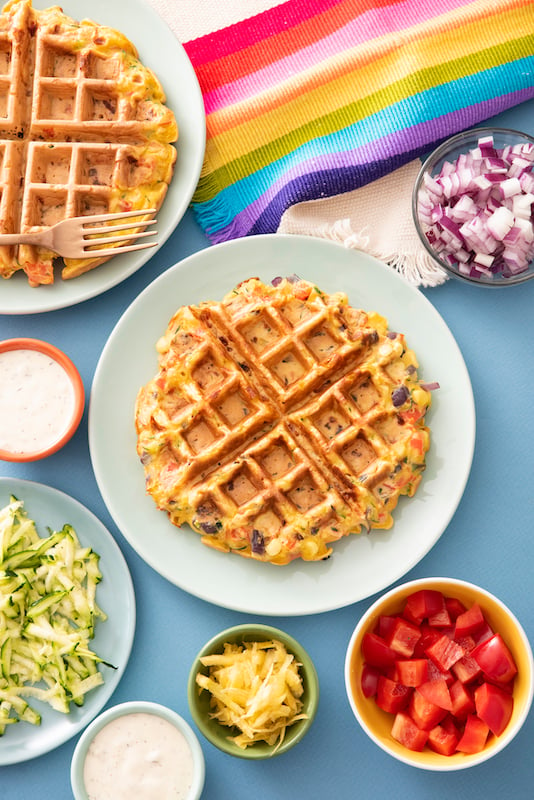 Waffle French Toast is so so delicious and my kids get super excited when I make this for a weekend brunch or breakfast.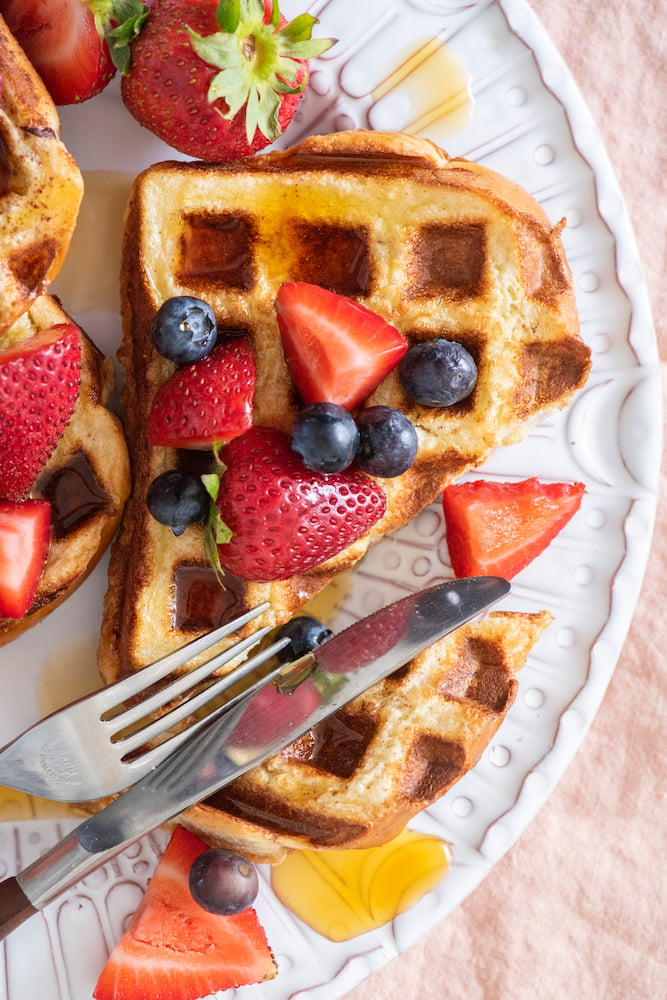 Have you ever tried Bubble Waffles? They're a popular street food in Hong Kong, but you don't have to travel far to make these on your own! All you need in your own bubble waffle iron.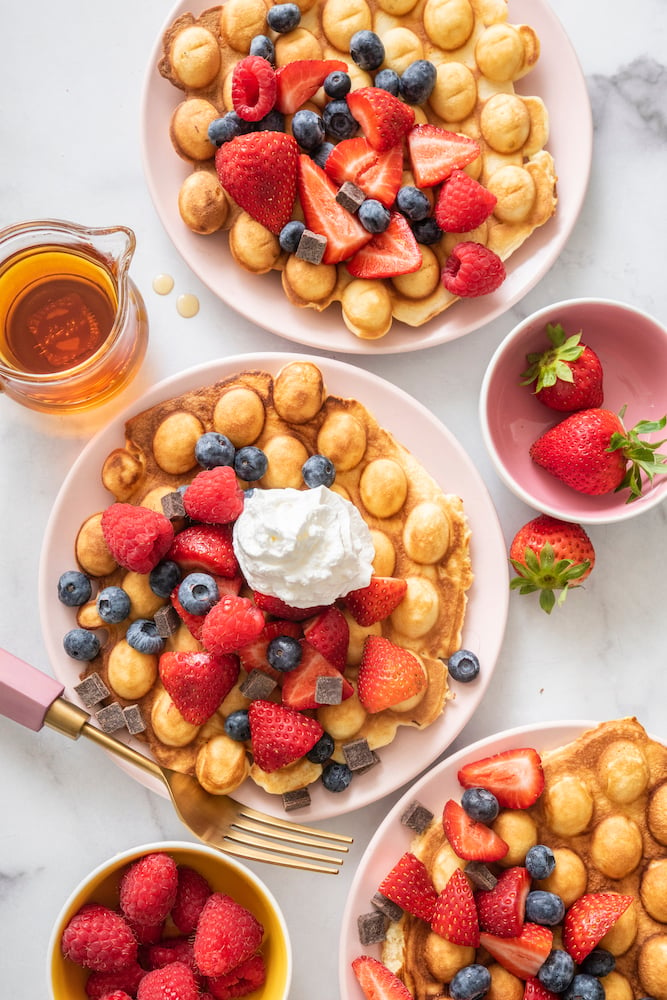 We make Pumpkin Waffles all the time, but especially during the fall. They're so comforting and yummy.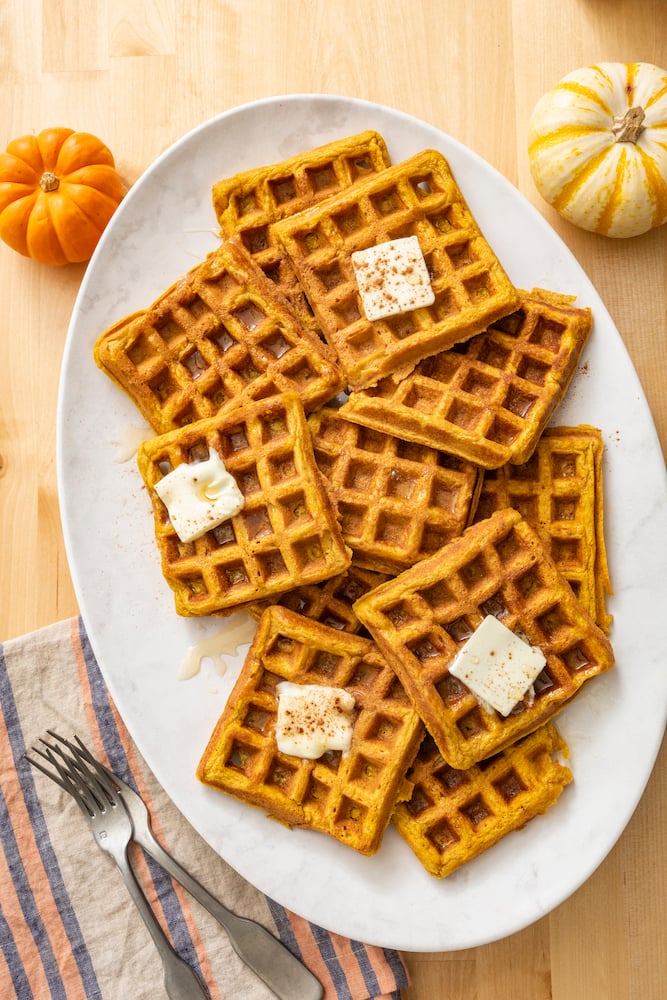 Eggs in a waffle iron? You betcha! Waffle Iron Eggs are a great way to serve little ones eggs because they keep their shape and can be held easily by tiny hands!
Last but not least, waffle sandwiches! They take a regular sandwich to the next level using crispy waffles as the "bread" like these Waffle Heart Sandwiches. Great for Valentine's Day but delicious year round!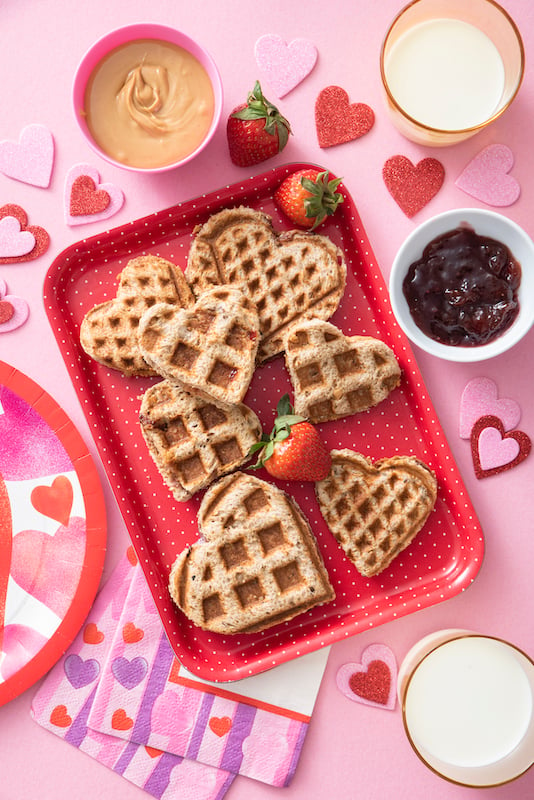 The The World's Greatest Peanut Butter and Jelly Sandwich is made in a waffle iron. Trust me. You'll never have a regular PB&J again after trying it this way!
Make these Strawberry Cream Cheese Waffle Sandwiches and get ready to be blown away!
What are you making in your waffle iron?