One of the biggest challenges in trying to feed a family is finding recipes that everyone will love. When you've got a toddler, big kids, and adults in the house it can be easy to become a short order cook. Don't get stuck making a different meal for each person!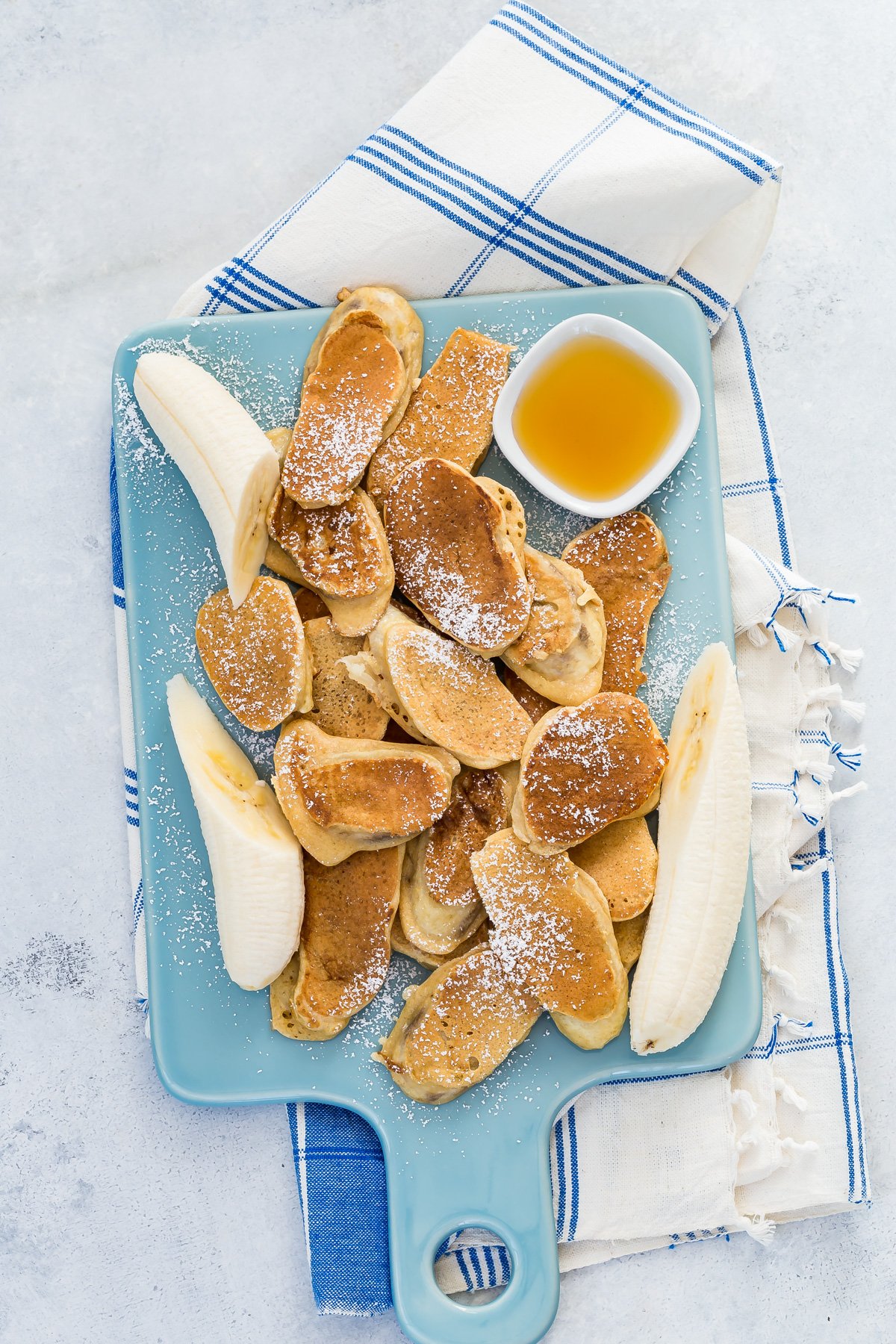 These Banana Bites are hands-down one of our family's favorite recipes. They're healthy, inexpensive and easy to make (which equals a happy mommy and daddy). Every time you take a bite the banana melts in your mouth with the outside coating of pancake making it that much better in every way. They're also sweet and delicious (which equals happy baby and big siblings).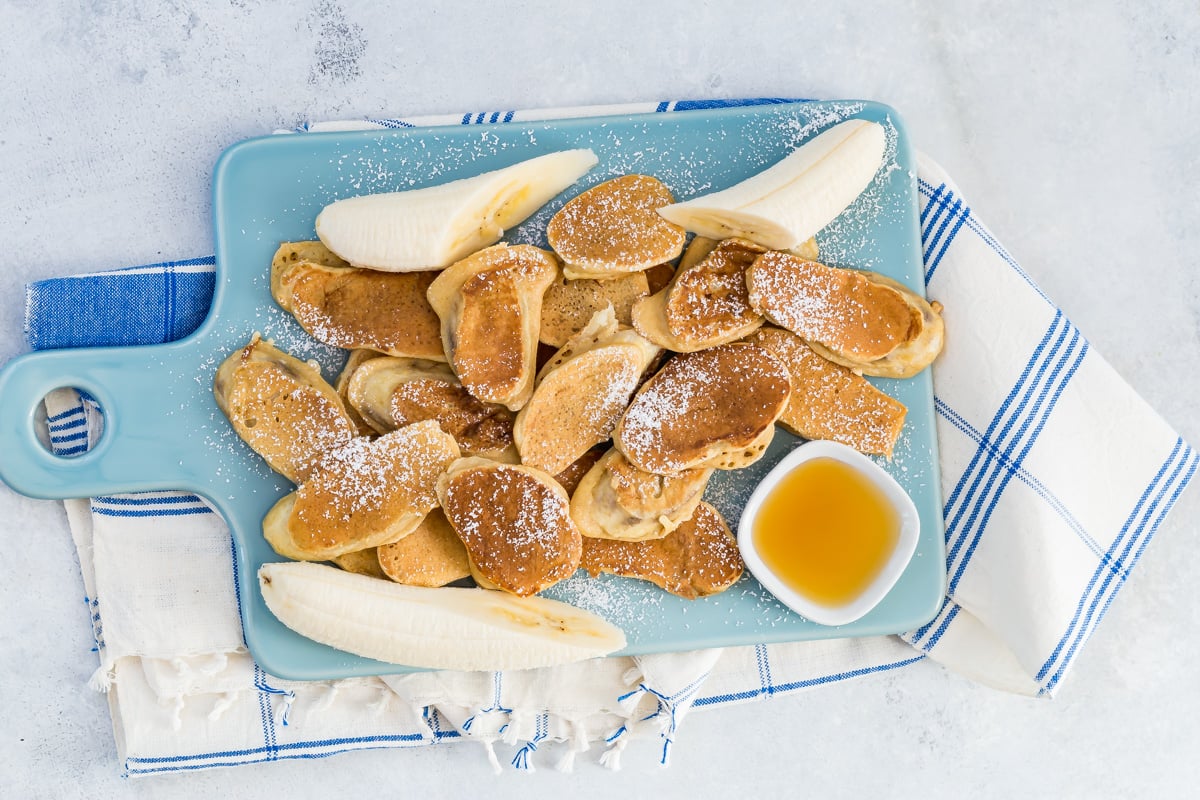 Let's start with the basics, though. What pancake batter do you want to use? Anything will work as long as it's nice and creamy. If you're a traditionalist go for homemade Whole Wheat Mix, want a little more fiber use Quick Oatmeal Pancake batter, something more cool in color try Spinach Pancake Batter or even Red Beet Pancakes.
The recipe makes quite a few banana bites so you can eat a bunch and keep the rest on hand in the fridge for a few days — that is, if you can keep them around that long. Not only are my kids obsessed with them, but my hubby and I devour them just as fast! And my friend said Banana Bites are as equally good for dessert as they are for breakfast, which I totally agree with!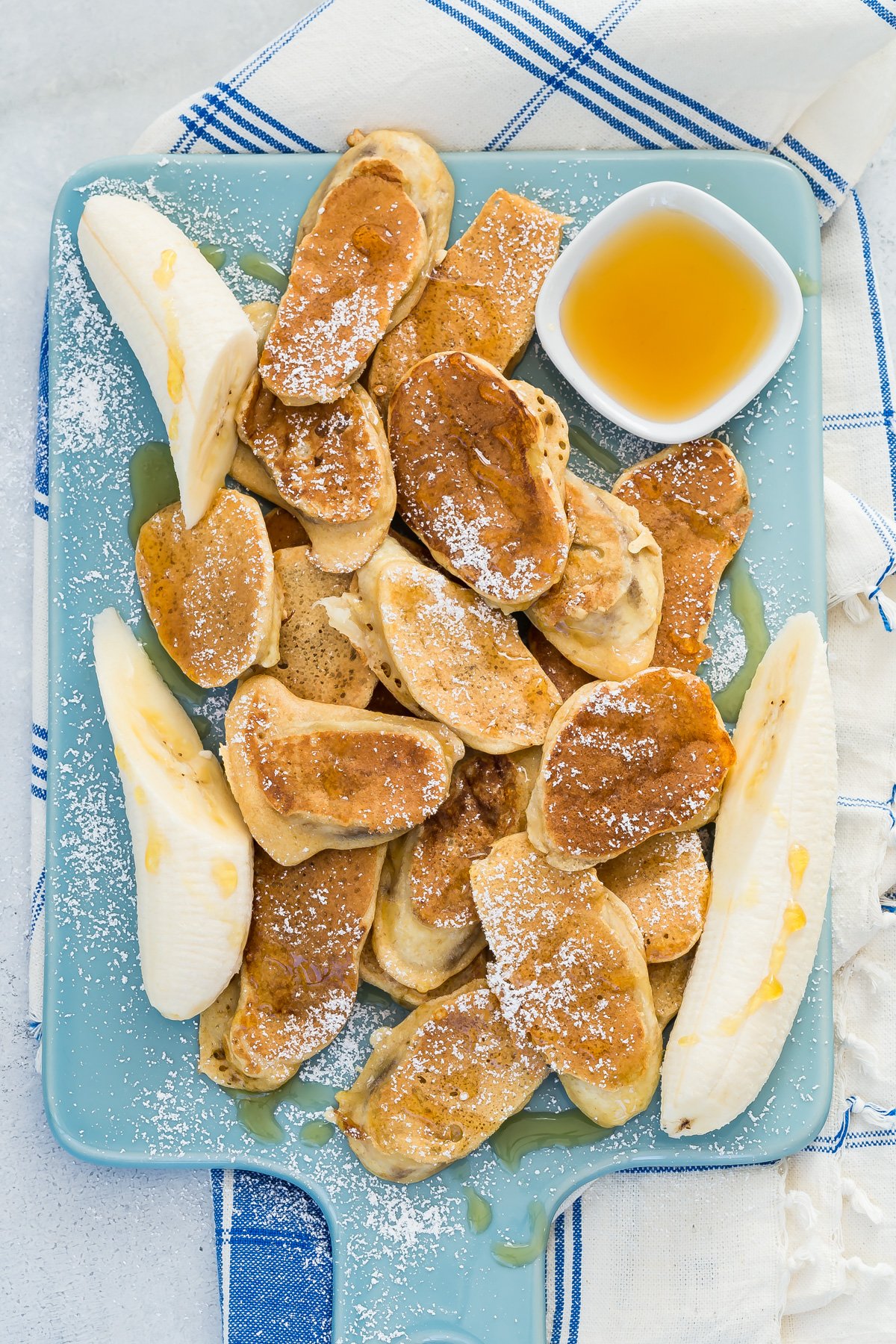 Wether you're dipping them in maple syrup, dusting them with powdered sugar, or eating them piping hot off the griddle, this is a recipe that will quickly become a favorite. Get ready to keep this one on hand for years to come!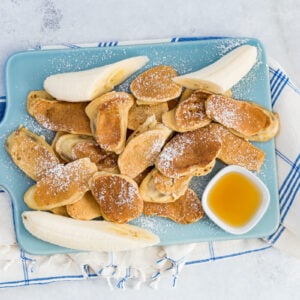 Banana Bites
Ingredients
2

bananas

1

cup

pancake batter
Instructions
Cut the bananas into 1/4 inch slices (I like to make slices on a diagonal bias so they're a little bit longer than circles).

One at a time, dip the banana slices into the batter, coating all over, shaking off the excess batter into the bowl and place on a buttered griddle or skillet over medium heat.

Cook for 1 minute on each side or until golden.

Serve with desired accompaniments.

*Do not serve with honey for children under 12 months for allergy reasons.
Nutrition
Calories:
230
kcal
|
Carbohydrates:
40
g
|
Protein:
7
g
|
Fat:
6
g
|
Cholesterol:
55
mg
|
Sodium:
380
mg
|
Fiber:
3
g
|
Sugar:
10
g