These 15 Crazy Delicious Cookie Recipes are great to make with your kids! They're super simple and I promise you'll have just as much fun baking them as you will eating them!
First up! Banana Oatmeal Chocolate Chip Cookies are one of my family's favorites to make. And as an added bonus, these cookies have no sugar! The dates and bananas add a rich sweetness to every bite and the toasty oats give these cookies a crispy texture.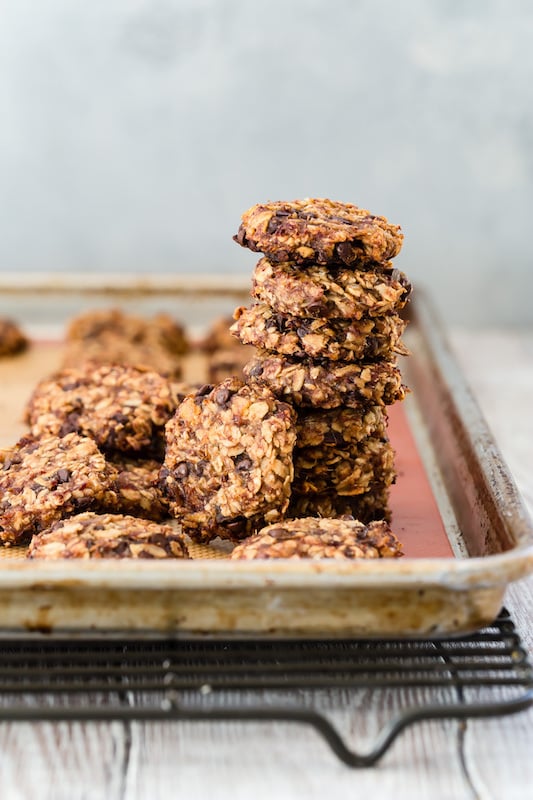 Have you ever thought, "I want a chocolate chip cookie bigger than my face"? Well, look no further! This Chocolate Chip Cookie Cake is for you. I'll let you decide whether you share it or not!
Homemade Oreo Cookies! Yes, you can make these at home and they're SO yummy. If you like the Oreos you grew up on, I bet you're going to become totally obsessed with this version. Crunchy chocolate cookies with a creamy center that taste so similar yet are that much more fresh since you made them with love in your own kitchen.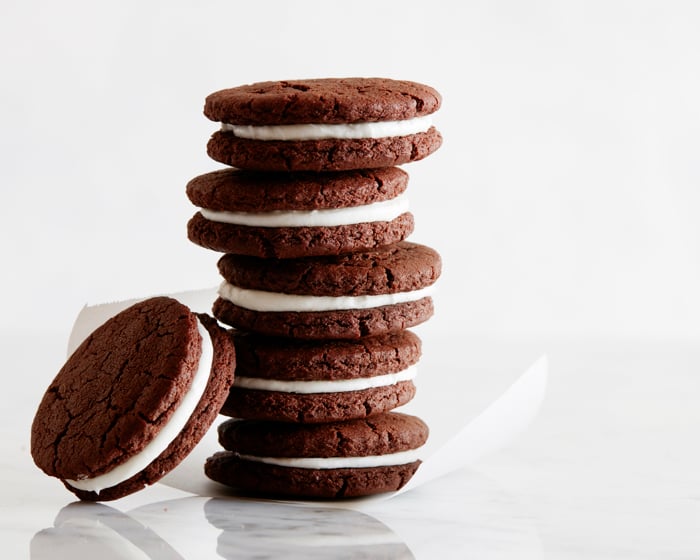 Who says cookies are just for dessert? Not me! These Breakfast Cookies are actually super good for you and a great way to start off your day. They taste is out of this world, so it'll feel like you're having dessert for breakfast. It's a win-win!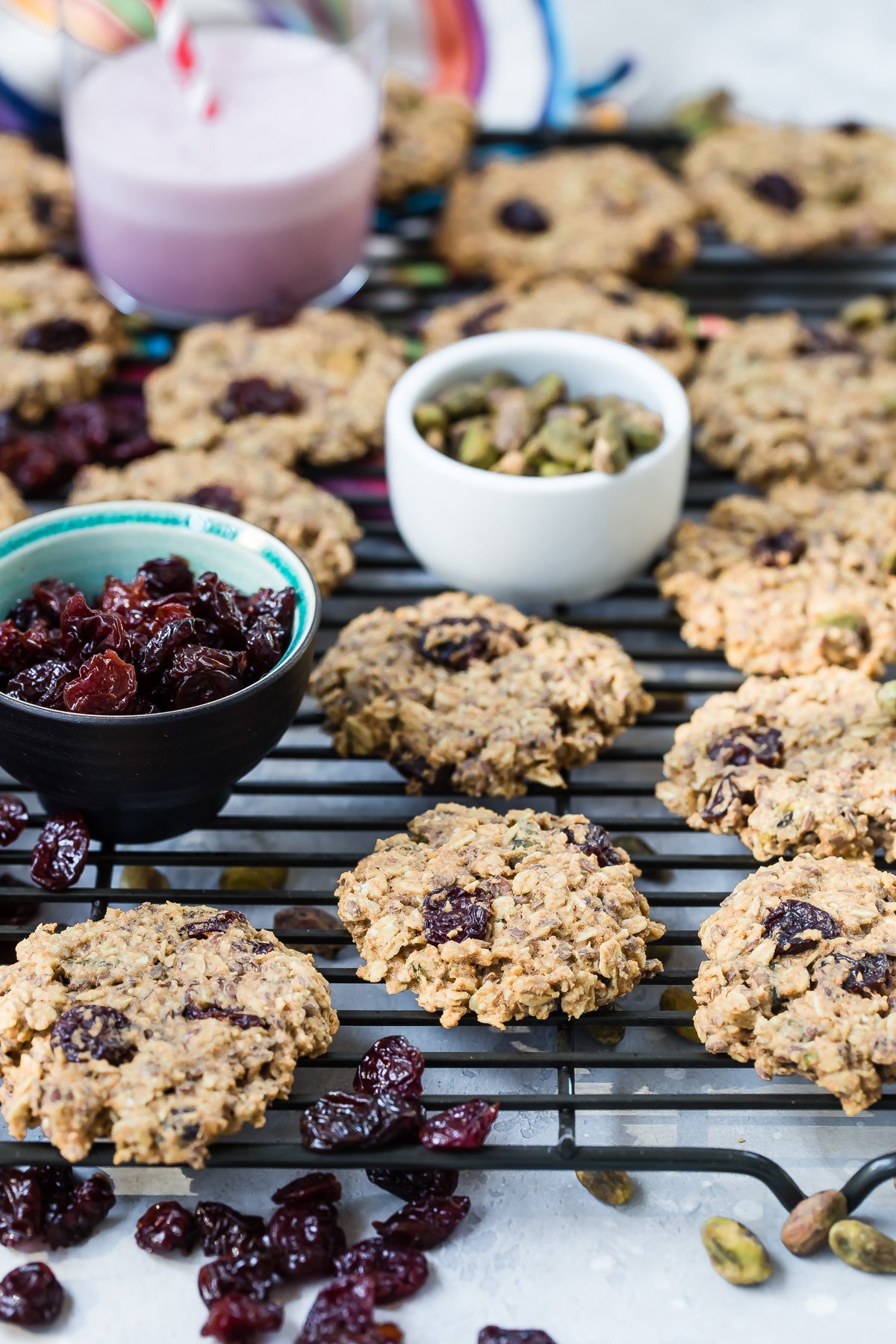 Cake Mix Sprinkle Cookies are a newer creation for me, and I'm obsessed. They come out of the oven super soft and moist and stay that way. We add in our favorite dye free sprinkles and it's a super fun activity to do with your kids.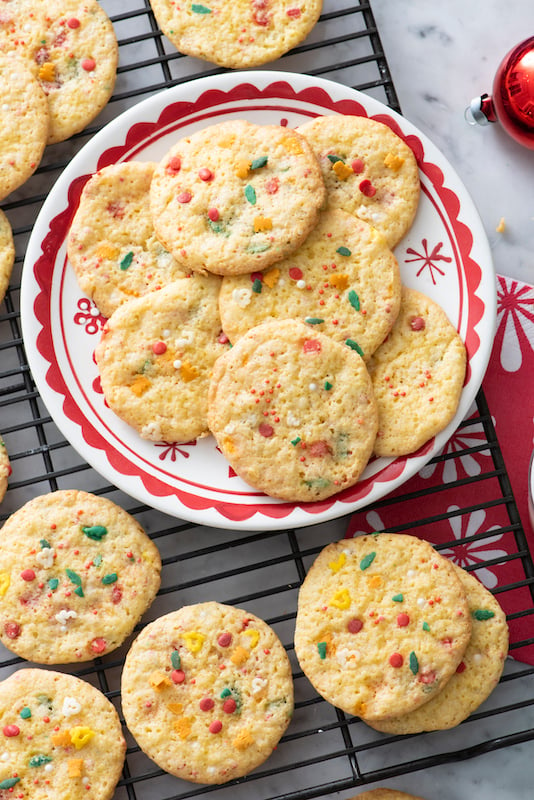 Cinnamon Mexican Wedding Cookies (aka Snowballs) are easy to make, but so hard to forget! This cinnamon-y, nutty flavor is so delicious and the sprinkling the powdered sugar on top really does look like snow!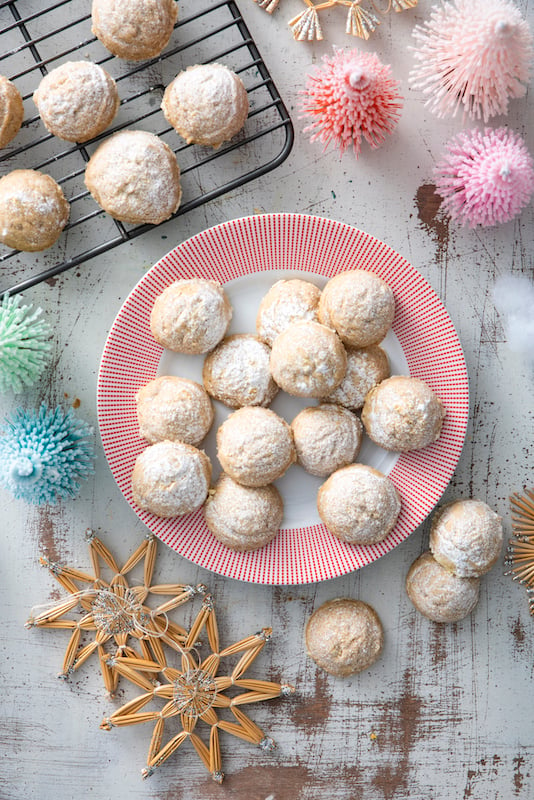 Nature Cookies are a cookie you can feel good about serving. It's packed with healthy ingredients that will keep you full for hours and hours!
These Chocolate Chip Cookies have a secret ingredient that takes them to the next level — MISO! They're also gluten free and vegan! What's not to love?
Chocolate Graham Crackers are a classic for a reason. And they're actually super easy to make at home. It's mainly a graham cracker but packs a bang of chocolate in each bite making them unbelievably delicious and the ultimate kid treat!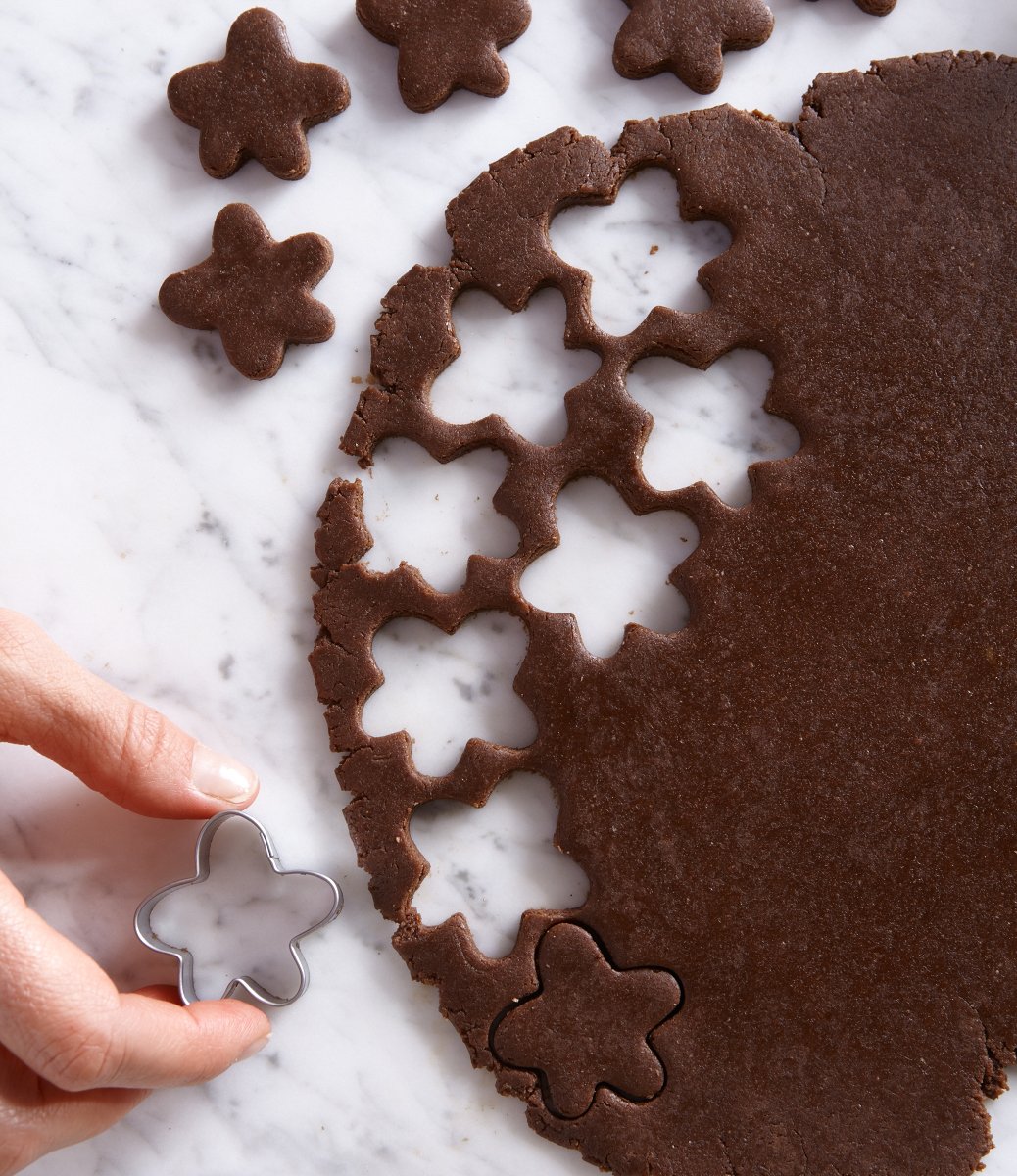 Coconut Macaroons are one of my favorites! Just for kicks, I added less sugar than macaroons normally call for and they still are just as delicious. Try them for yourself!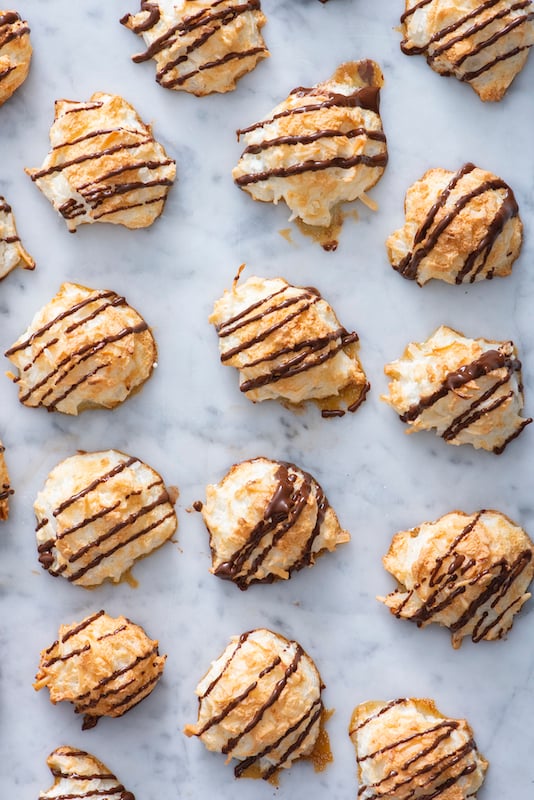 When I say these Out of This World Vegan Chocolate Chip Cookies are out of this world delicious, I'm not exaggerating! They really are THAT good.
I grew up eating Fig Bars and this homemade version is just as good (if not better). They're super easy to make too!
If you're an oatmeal raisin love, these Gluten-Free Vegan Oatmeal Raisin Cookies are for you, especially if you have any food allergies!
Once you taste these Cocodate Cookies I'll bet you'll wish that you double or even tripled the recipe because you'll want to always have these on hand. They're made from super simple ingredients and are allergy friendly too!
Peanut Butter Oatmeal Cookies will have your little ones' eyes popping wide open when they see them coming out of the oven. These cookies have a healthy carbohydrate from the oatmeal and a protein punch from the peanut butter — great for kids who have been active running around all day.
I hope you love these 15 cookie recipes as much as me and my family do! Let me know if you make any of them by tagging me on social media @weelicious!