This Potato Chips recipe is so delicious, healthy and easy!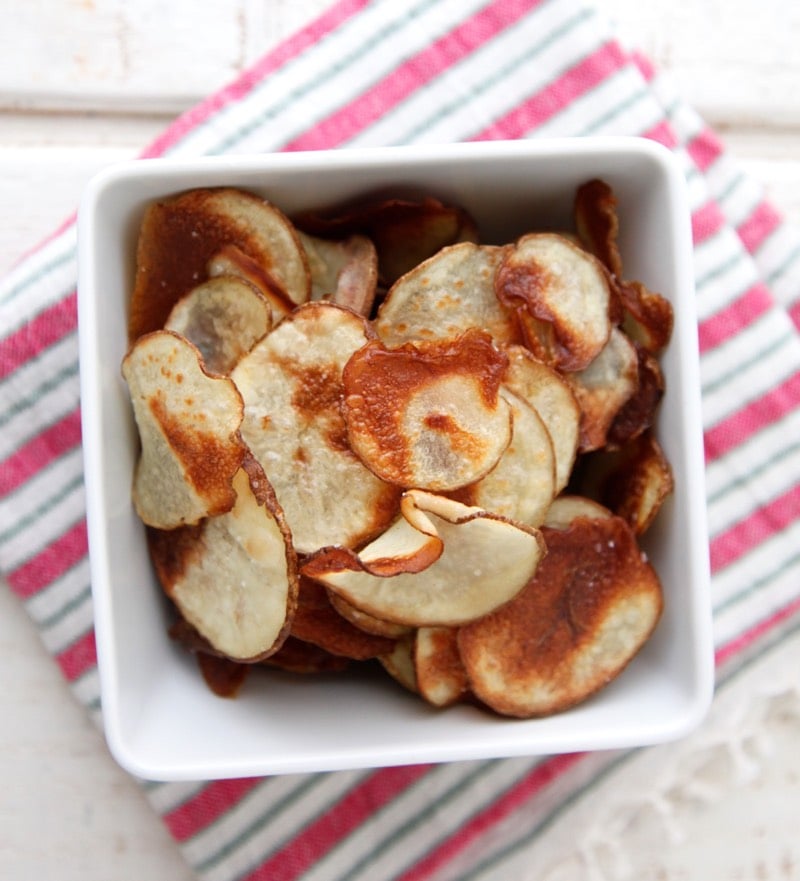 As the kids get older I see how birthday parties, practices, recitals and play dates can quickly over take the weekend. No matter how busy the days feel we try really hard to make Sunday night supper a real family experience cooking together as often as possible. This also means that on Sunday mornings we go to the farmers market together and decide what we're going to cook that night. Without fail someone asks to make potato chips and more often then not it's me or my hubby. Just this past weekend we made a mix of purple and russet potatoes that turned out crispy and the perfect accompaniment to kabobs. For this rewind Wednesday I'm sharing one of our families all time favorite recipes!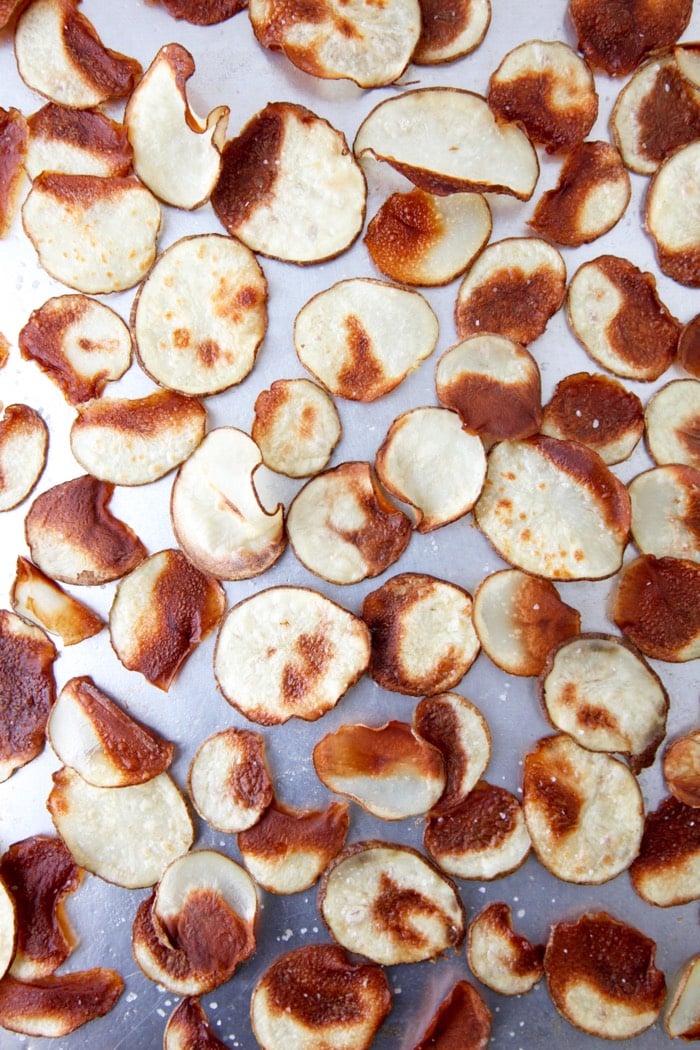 OK, seriously, who doesn't like a potato chip? Left to my own devices I could devour an entire bagful in one sitting. However, your average store-bought bag of chips is laden with saturated fat and calories that I don't want or need, and while I don't want to deprive Kenya of the great treat of chips, I certainly want to keep him away from bad fats and mega-doses of sodium. Sure, most chip makers offer "healthy" versions, but they're still not great for you and why spend the extra money when you can make even better ones on your own for a huge fraction of the price?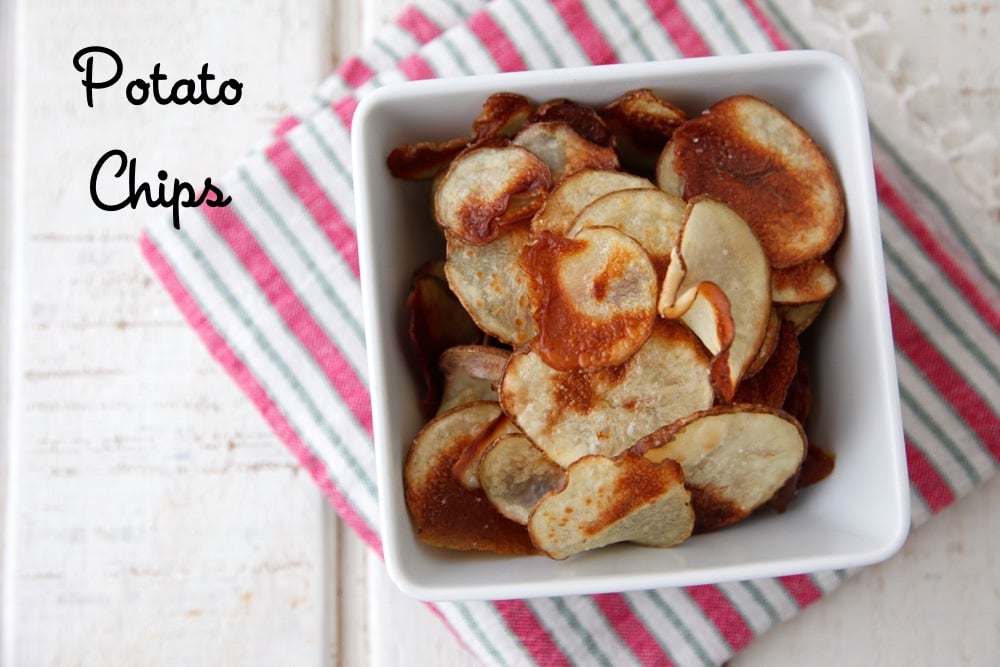 I've been making these "potato chips" for me and my husband for years and now Kenya gets to be part of the fun. You can make them with almost any kind of potato (the sweet potato version is AMAZING and loaded with vitamins and minerals). They only take minutes to prepare and are a fantastic snack for kids' lunch boxes too.
Potato Chips
Ingredients
2

potatoes (russet, yukon gold, or sweet)

1

tablespoon

vegetable oil, plus extra for greasing the pans

sea or kosher salt, to taste
Instructions
Preheat oven to 400 degrees.

Slice the potato into "chips" using a knife or a mandolin, about 1/8 inch thick.

Combine the potatoes, oil and salt in a bowl or resealable bag and coat the potato chips.

Grease 2 cookie sheets with a thin coating of vegetable oil and make one layer of potato chips on each cookie sheet.

Bake for 15-20 minutes or until chips start to turn golden. Turn the chips to the other side and continue to cook 15 more minutes (some of the chips may turn golden before others, so make sure to keep an eye on them and remove them when crisp).
Video
Nutrition
Calories:
230
kcal
|
Carbohydrates:
44
g
|
Protein:
5
g
|
Fat:
4
g
|
Sodium:
10
mg
|
Fiber:
3
g
|
Sugar:
2
g