Bananas are a staple in our home. We buy several bunches every week and usually always go through them, but every now and then we have some extra bananas that are ripe or on the verge of going bad. So, here are a few recipes and techniques for using up those ripe bananas!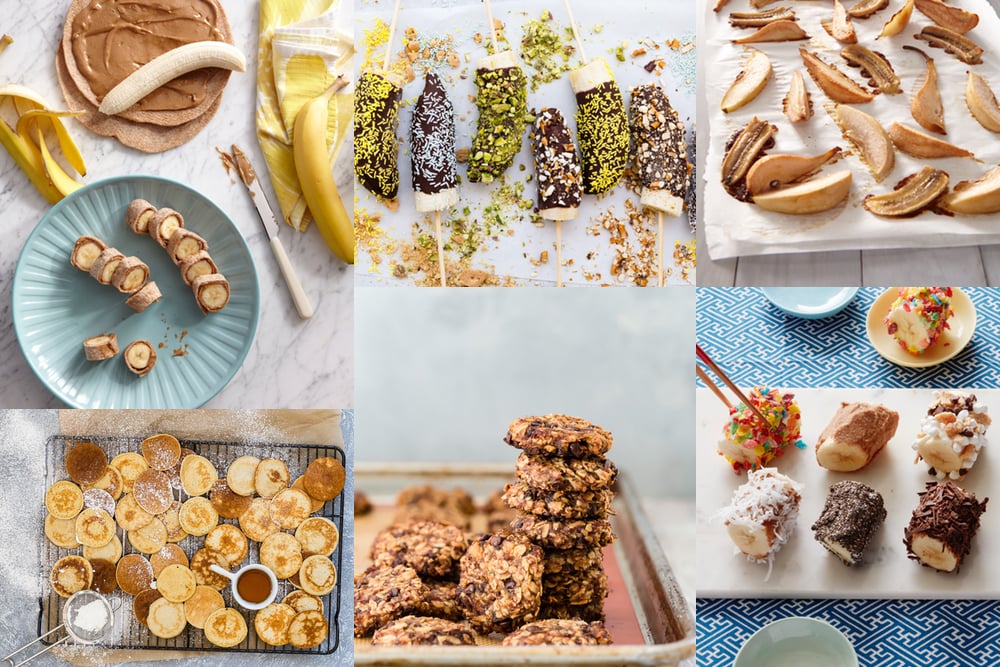 We must go through 3-5 bananas daily, so it's tough not to grab a big bunch or two every time I'm at the grocery. After all, bananas are inexpensive, super kid friendly, high in potassium and easy to digest. These recipes for ripe bananas will save you any time you've got a few lying around and need a little extra inspiration. All of these recipes are super duper simple and let the natural sweetness and texture of the bananas do much of the work.
Banana Oatmeal Chocolate Chip Cookies are one of our favorite recipes to make and super simple. Plus they're vegan and dairy free (if you use dark chocolate chips).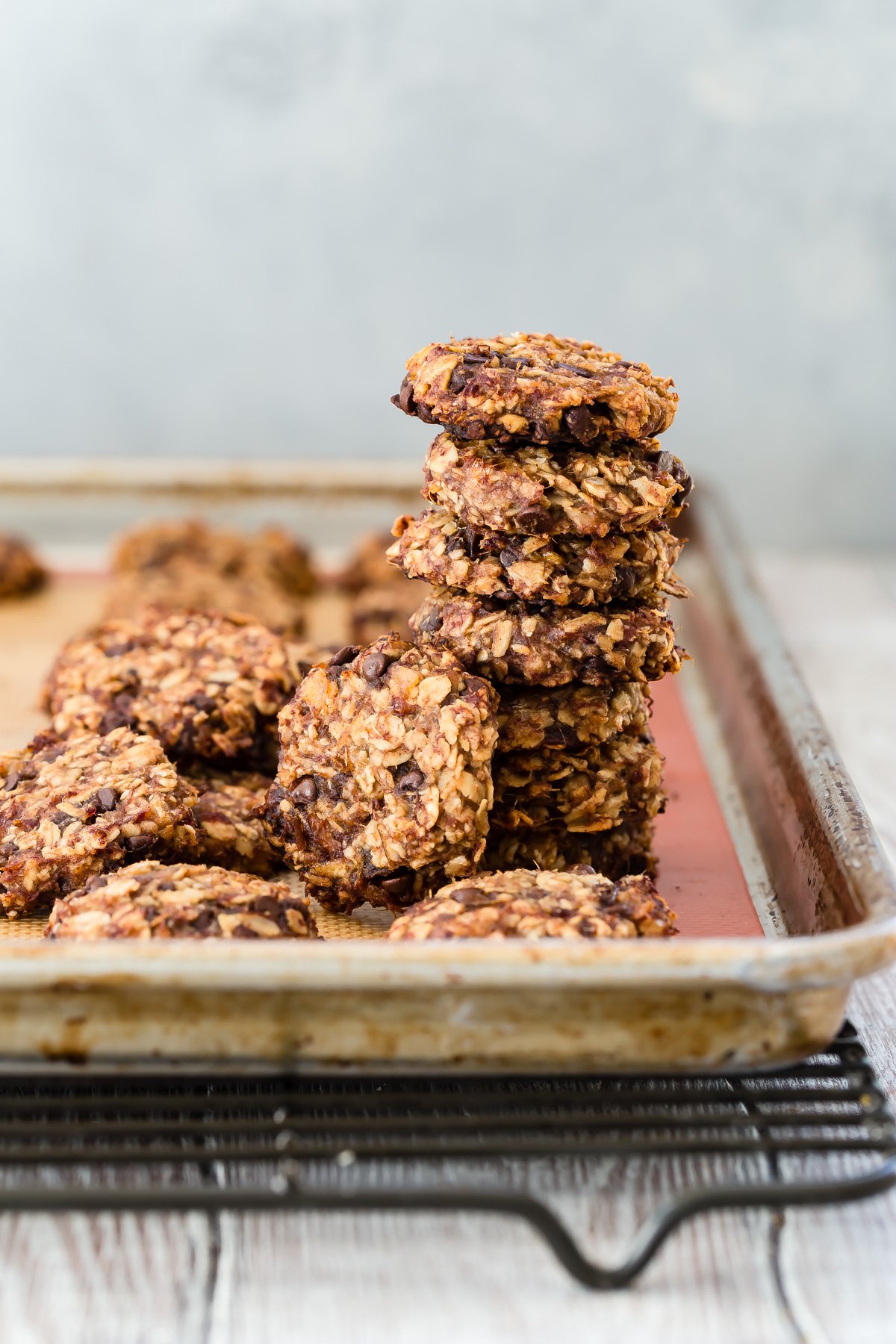 Pin
Banana Dog Bites are, dare I say, the perfect snack. Is there a more classic combination than bananas and peanut butter?
Pin
Frozen Bananas on a Stick are a delicious, inexpensive snack that will knock the socks off of your crew.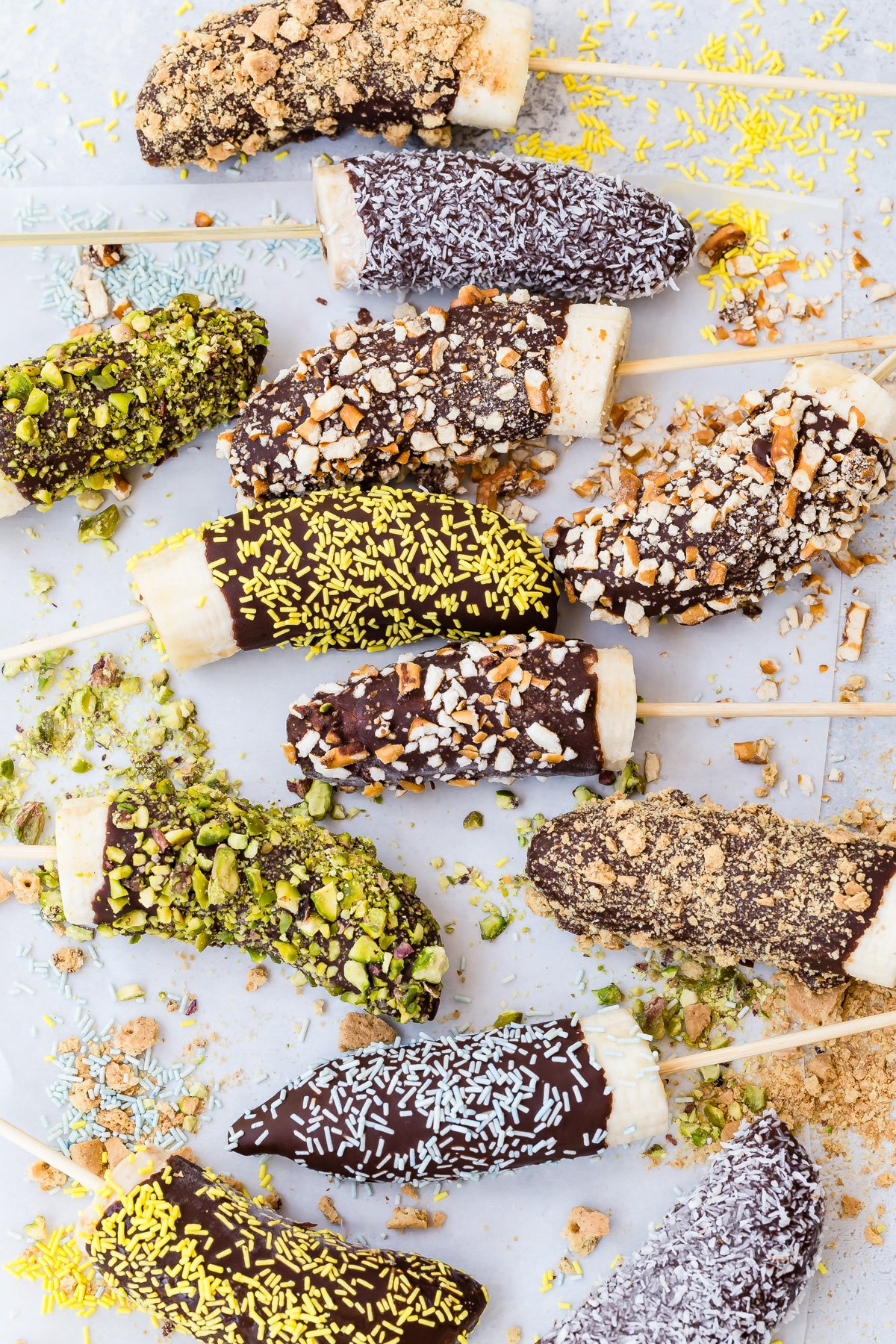 Banana Yogurt Cake is made with vanilla yogurt which adds a rich vanilla flavor. It couldn't be easier to make and is a great use for spotty bananas.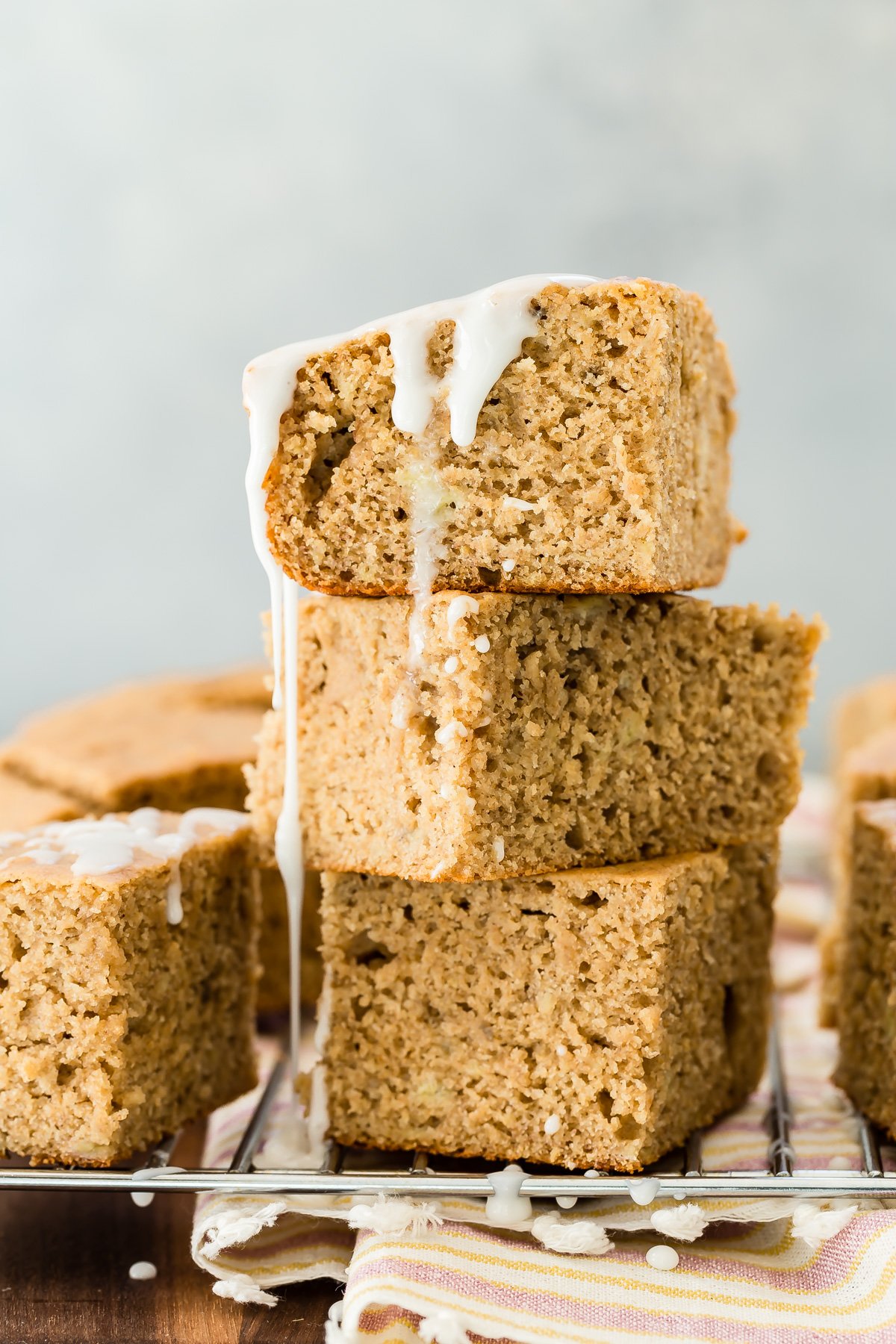 Banana Sushi is super fun to make with kids and is always a crowd pleaser. Everyone will have a blast coming up with their own banana sushi creation.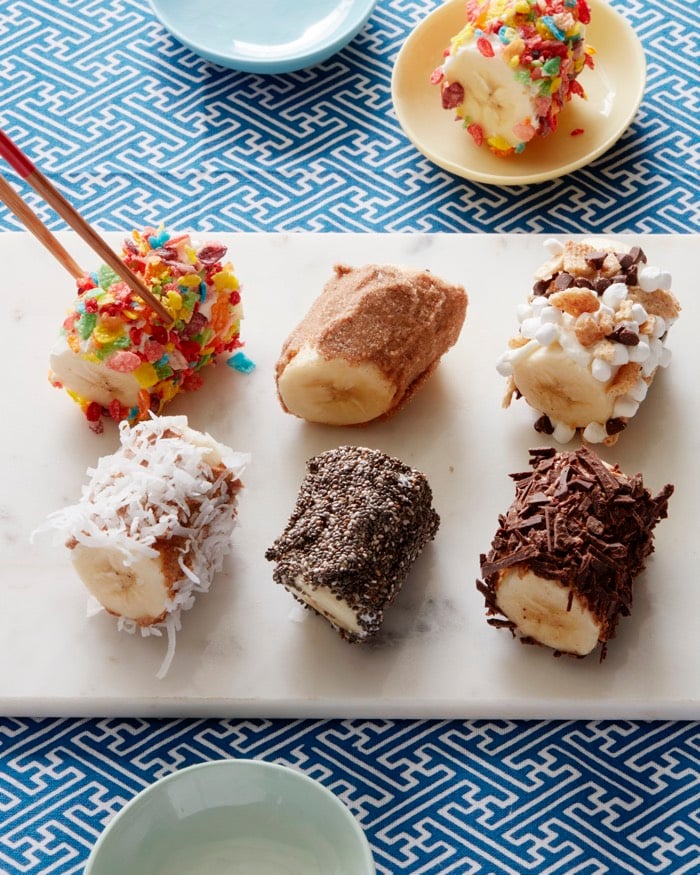 Pin
Chocolate Banana Bites are so addictive. The mix of the slightly frozen sweet banana, coated with crunchy chocolate and salty peanuts truly makes for one of the easiest desserts.
Pin
Gluten Free Banana Pancakes only have 4 ingredients and are absolutely delicious! They're a perfect breakfast packed with fruit, fiber and protein.