Kids love snacks! Who am I kidding? Adults love snacks, too! It's important to keep an array of healthy snack foods on hand for those times when that sweet, salty, crunchy, or munchy craving hits. Instead of reaching for something full of artificial flavors and colors, you can easily reach for something super pleasing to your tastebuds. These surprising healthy snack foods will also help give you that protein boost you need to maintain your energy and keep you full longer.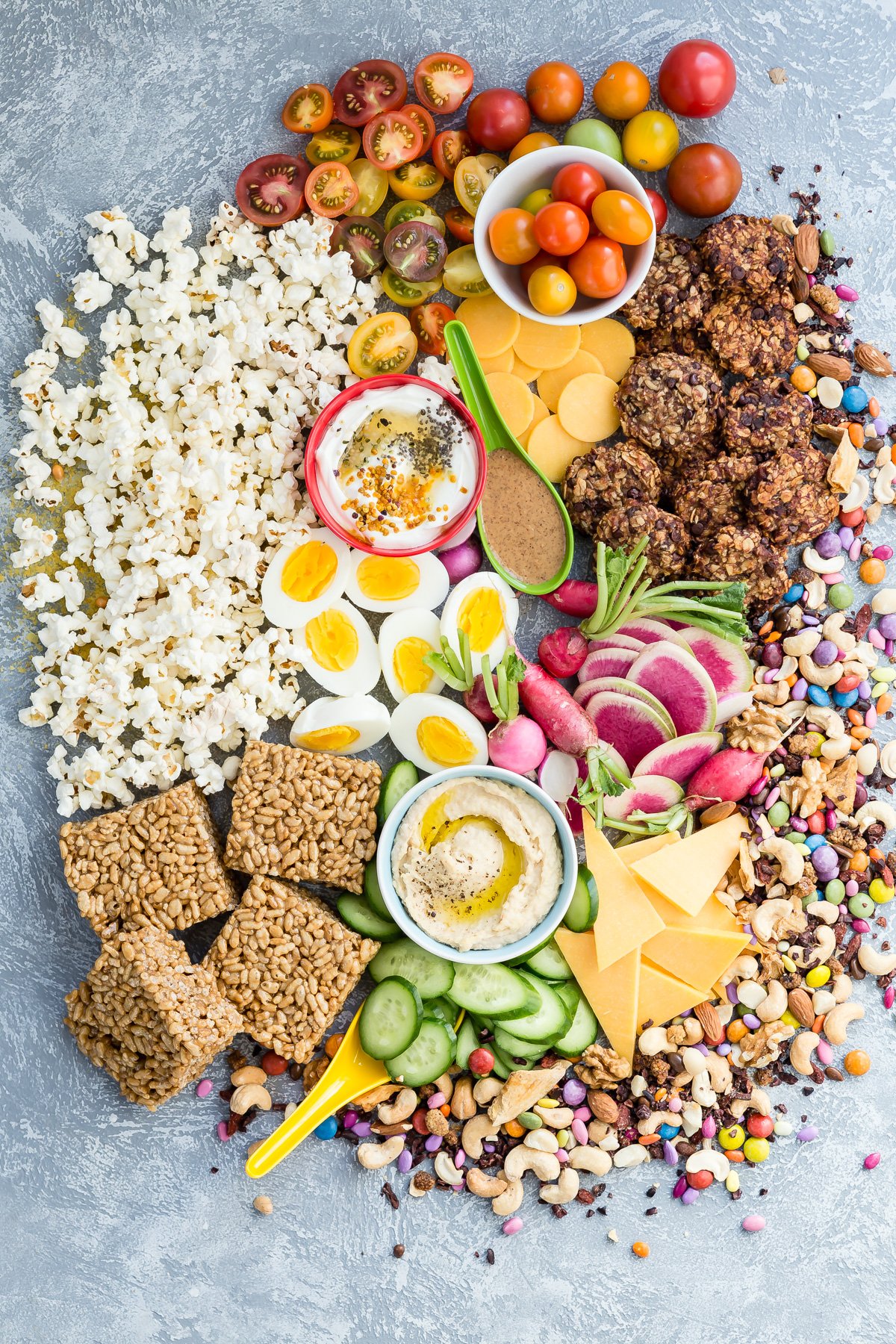 I love to make snack platters so that everything is out and within easy reach when we're coming home from school, sports practice, or waiting for dinner and need something quick and tasty.
You can make a batch of breakfast cookies, rice crispy treats, and hummus on the weekend so you'll have them available for snacking all week. Take that time to cut up some veggies and slice some cheese into fun shapes for something a little different and fun.
What are your favorite healthy snacks?!