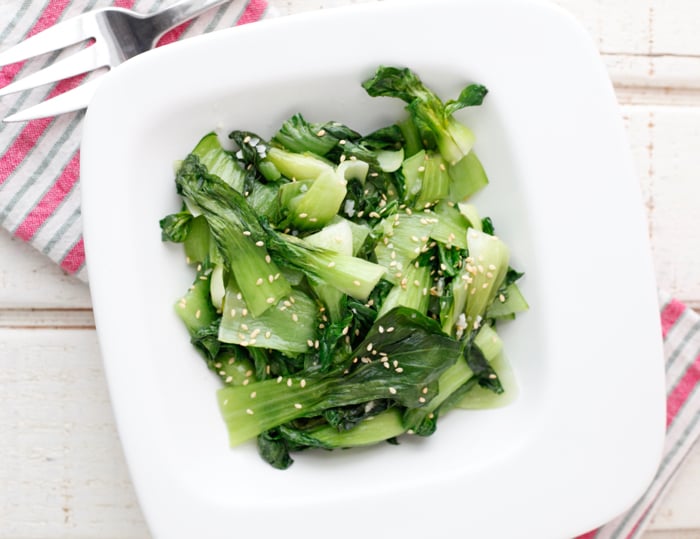 Pin
It's been interesting to watch my kids grow and follow their culinary likes and dislikes. At this point Chloe will eat just about anything while Kenya has become a vegetarian and been much more verbal about his food preferences. That doesn't stop me from continually trying to broaden their horizons when it comes to a wide variety of fruits and vegetables, but I also try to make their favorites weekly when they're in season.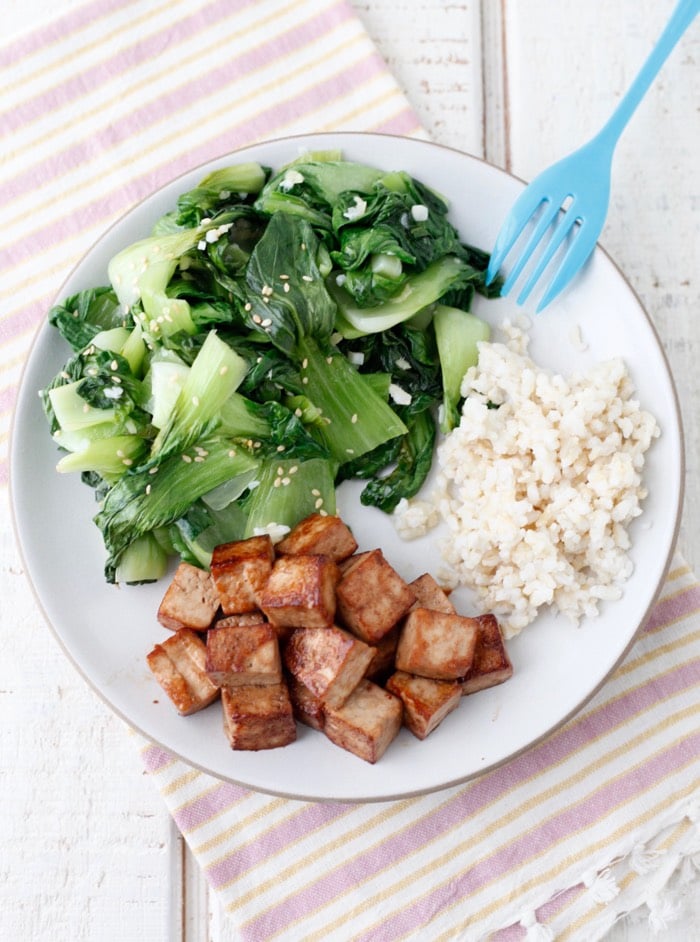 Pin
This Sautéed Baby Bok Choy has never left their top 10 list of favorite side dishes, so I make it all the time. It's funny that I find myself wanting to create new and different recipes that you might not see on other sites or in cookbooks, but sometimes the most simple recipes are the best. Sautéed Baby Boy Choy is not only easy to prepare using only a few ingredients, but it also pairs beautifully with dishes like Sweet Gingery Tofu, Crock Pot Hawaiian Chicken, Ginger Garlic Steak Satay or Breaded Chicken Cutlets.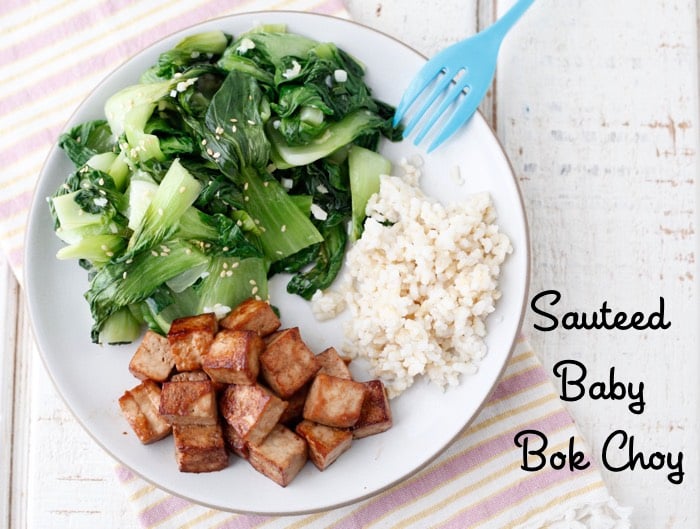 Pin
I've watched the kids eat 2 and 3 helpings of these greens before they ever touch the other foods on their plate that I assumed they would love. Sometimes the most simple foods really are the best, especially when you're offering them to kids.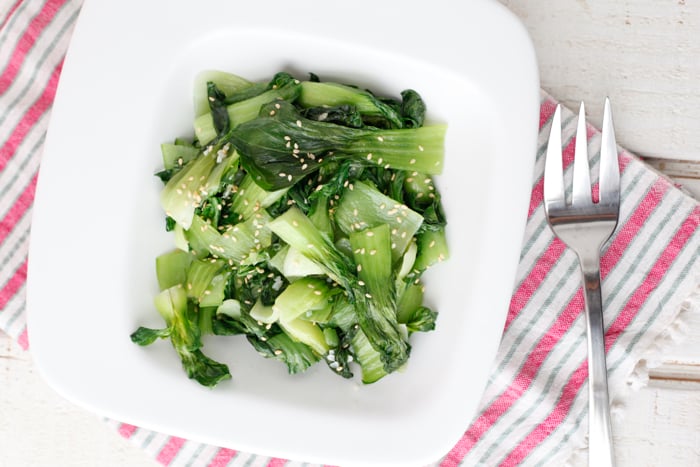 Pin
Sauteed Baby Bok Choy
Ingredients
1

tablespoon

oil

2

garlic cloves, minced

1

inch piece

ginger, peeled and grated

1

pound

baby bok choy, roughly chopped

2

tablespoons

water

1/2

teaspoon

kosher salt

optional
Instructions
Heat the oil in a large skillet or wok over medium-high heat.

Add the garlic and ginger, and saute for 1 minute.

Add the bok choy, stir to coat with the oil, and saute for 2 minutes.

Add the water and salt, cover the pan, and cook for 5 minutes, until the bok choy is soft.

Sprinkle sesame seeds on top and serve.