These 14 easy vegetarian entrees are quick, easy and great for kids and adults alike.
Every week as I'm walking through the farmers' market admiring all of the gorgeous fruits and vegetables on display and sampling from each vendor's offerings, I realize just how much variety vegetarian cuisine can have. My son has been a vegetarian since he was six years old and my husband eats vegan most days (although I can often tempt him with a good piece of fish, pork or steak). So with two out of the five eaters in our home avoiding fish, poultry and meat, most days I'm on the hunt for quick, inspiring and down right delicious vegetarian entrees that our whole family will enjoy, meat-eaters and vegetarians alike!
Vegetarian Chimichangas? Veggie Pot Pies? Veggie Burgers? Forbidden Black Rice Bowls? This savory collection recipes is comprised of my take on veggie classics as well as some ideas with which you may be a little less familiar. My intention in compiling it is to give you a ton of diverse vegetarian dishes that are bright, fun and downright irresistible no matter what kind of eater you may be. And I've found that the best plant based recipes are the ones that make vegetarians and omnivores both happy. 
No matter if your reasons for eating vegetarian are about budget, the environment, health and wellness, or any other reason, making vegetables and whole grains the centerpieces of our diets have numerous benefits for both ourselves and our planet.
If you happen to be vegan, these recipes are versatile and can be easily adapted to fit your needs. As always, let me know in the comments below if you have vegetarian or vegan meals you'd like to see here on Weelicious! And tag me on social media if you make any of these!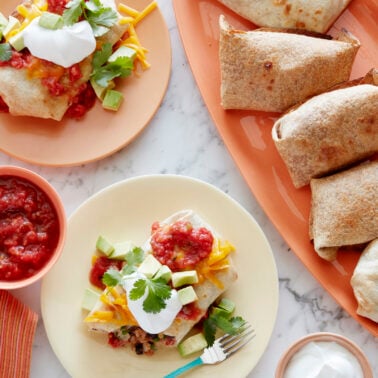 Vegetarian Chimichangas
Vegetarian Chimichangas are crispy crunchy and filled with an array of beans and vegetables to make a perfect vegetarian meal for the whole family to enjoy!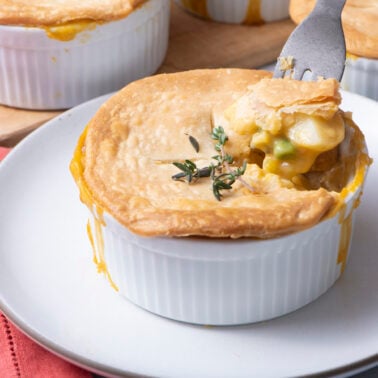 Veggie Pot Pie
This Veggie Pot Pie is just as comforting and delicious as it's traditional Chicken Pot Pie counterpart. It's full of flavor and perfect for the vegetarians in your life! 
Veggie Burgers
These Veggie Burgers hit the spot and even satisfy that burger craving for meat eaters. A total win win!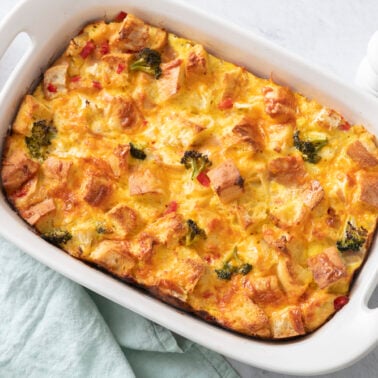 Veggie Dinner Strata
Veggie Dinner Strata is a perfect breakfast for dinner recipe that the whole family can enjoy!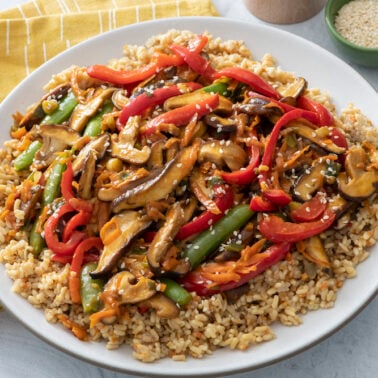 Shiitake Veggie Stir Fry
Shiitake Veggie Stir Fry is a simple to make, quick meal that's packed with good-for-you vegetables.
Baked Farro with Lentils, Tomato and Mozzarella
Baked Farro with Lentils, Tomato and Mozzarella is the ultimate affordable, easy to whip up vegetarian meal that kids and adults love equally.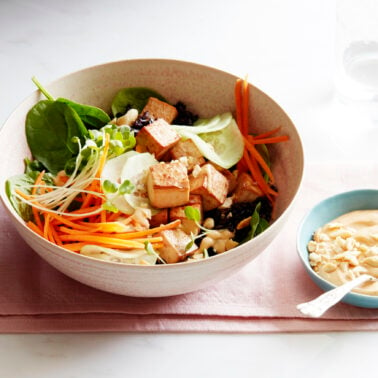 Forbidden Black Rice Bowls
This Forbidden Black Rice Bowl is so satisfying it offering a variety of tastes like sweet, salty, nutty, soft, crunchy and more that will leave you wanting more!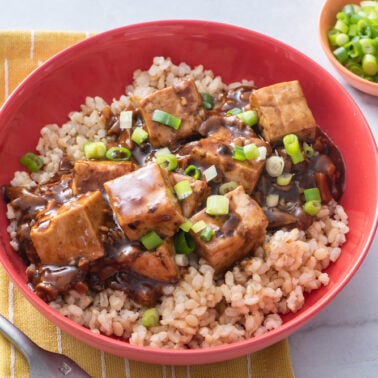 Mapo Tofu
Whether you're a vegetarian or not, this Mapo Tofu recipe is so incredibly delicious, your entire family will be sure to love it.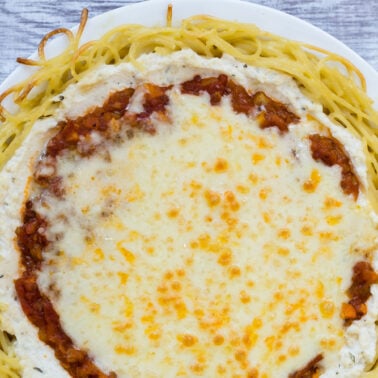 Vegetarian Spaghetti Pie
Vegetarian Spaghetti Pie is filled with tiny pieces of vegetables, a zippy red sauce, eggs, parmesan and ricotta cheese for protein and spaghetti as the carbohydrate making it a dish with everything you need all rolled into one!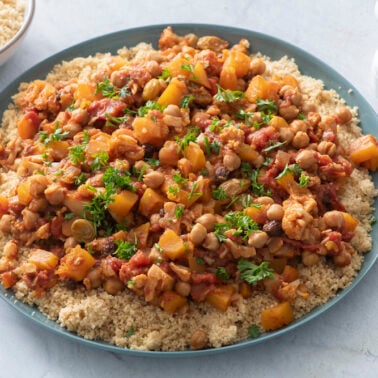 Vegetarian Tagine
Vegetarian Tagine is a super healthy, hearty and delicious vegetarian meal that's easy to make. Perfect for a weeknight family meal!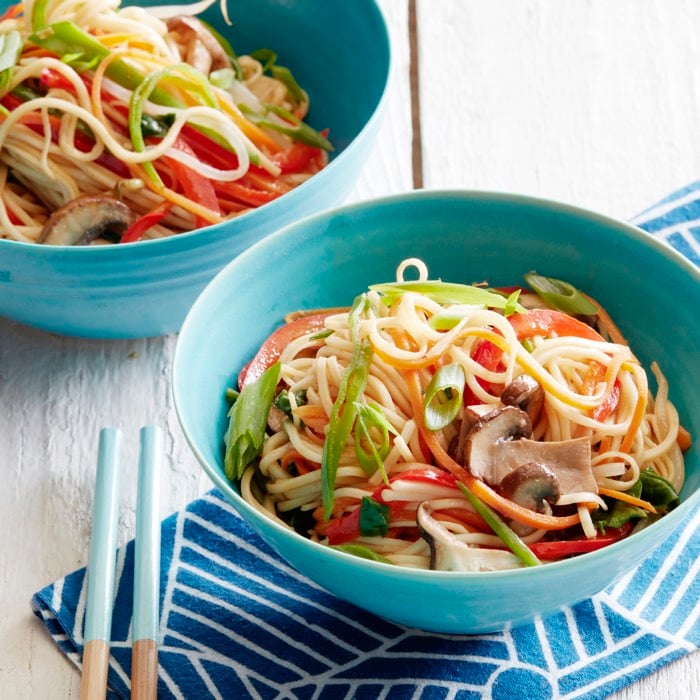 Vegetarian Lo Mein
Vegetarian Lo Mein is not only filling, but also nutritious with a myriad of vegetables. You won't miss the takeout you might typically turn to once you make this recipe!
Shroom Burgers
These Vegetarian Shroom Burgers will rock your world! Take a crispy fried portobello mushroom with loads of melted cheese, add your toppings and be ready to say "YUM!".
Vegetarian Stuffed Peppers
Vegetarian Stuffed Peppers are a hearty, delicious weeknight meal the entire family will love. They're bursting with flavor and so simple to make!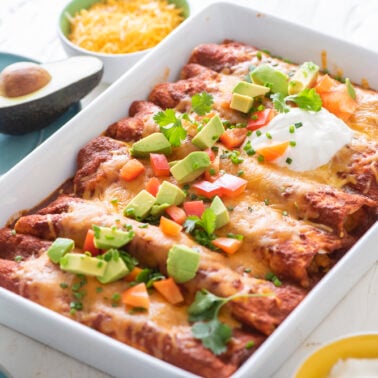 Sweet Potato Black Bean Enchiladas
Sweet Potato Black Bean Enchiladas are a quick, easy vegetarian meal that the whole family will love!