There are a few basic recipes you should keep in your arsenal all year long. For me, that would be How to Make Perfect Brown Rice, Oatmeal in the Crock Pot, Smoothie Your Way and this Basic Cornbread. It's a really easy recipe to prepare, turns out perfect every single time and my kids adore a big chunk.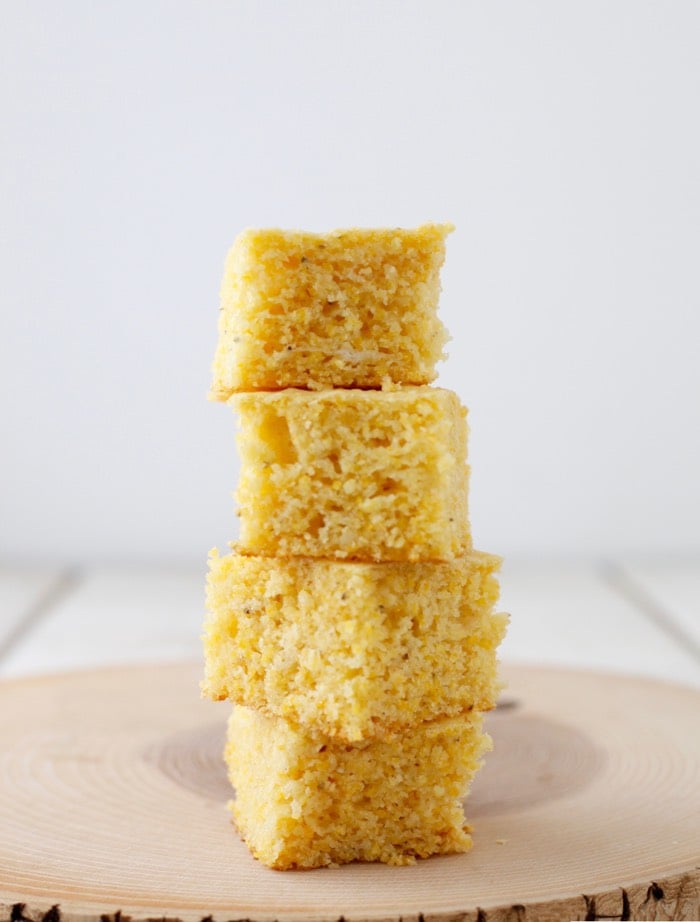 Pin
This Basic Cornbread recipe is a must for every occasion including summer time picnics, cool fall nights with big bowls of Lentil Veggie Stew and especially during Thanksgiving when you'll want to prepare Cornbread Cranberry Stuffing. This is a holiday stuffing recipe that I've been making for years during the holidays after enjoying my grandmother's version as a kid wouldn't be possible without a Basic Cornbread as the base.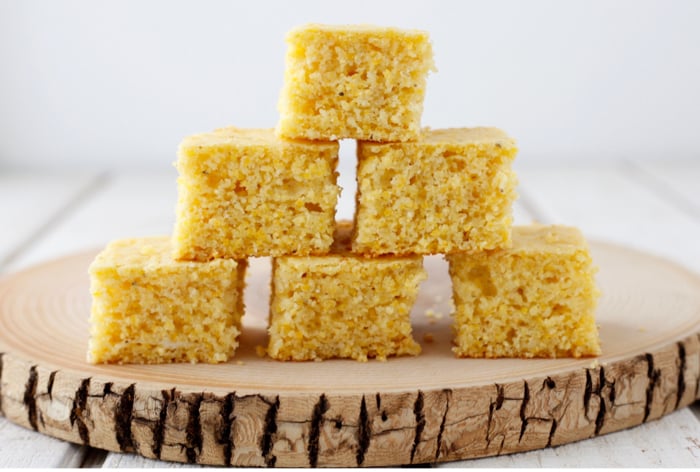 Pin
This is one of those times you want to use the best quality ingredients possible as cornbread is all about the cornmeal you use to make it. You want it to turn out just golden on top when it comes out of the oven, tender inside and leaving your kitchen smelling of toasty fresh corn.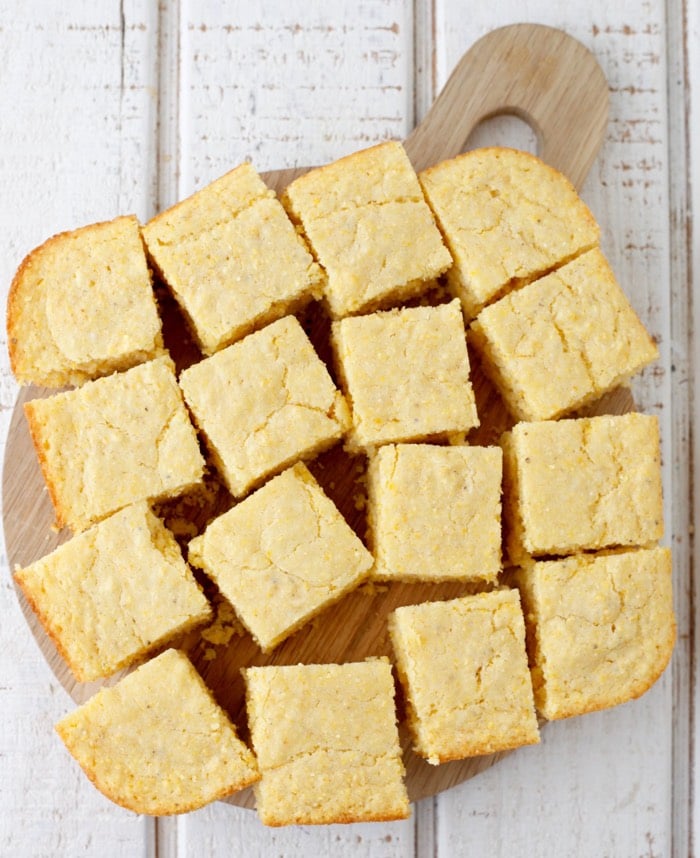 Make a double batch so you have some extra to make Cornbread Cranberry Stuffing to go along with your Maple Brined Turkey, Buttermilk Bacon Whipped Potatoes, and Green Bean Casserole!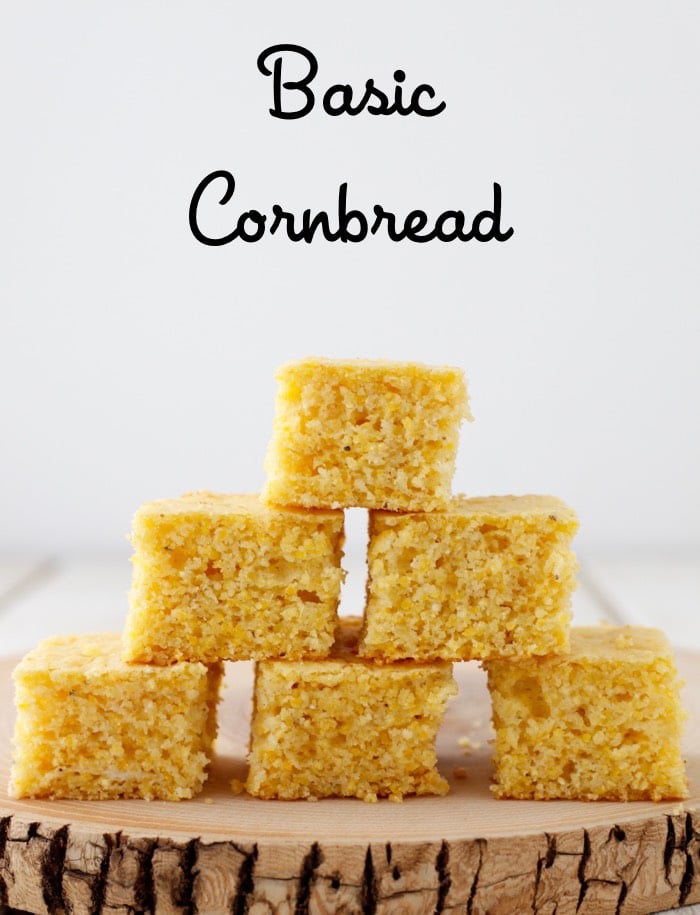 Pin
You can add it to stuffing or even serve it with pats of butter or scoops of fresh preserves. After you bake it, though, make sure to hide it out of view as if your kids are like mine they will try to steal pieces of it before your eyes!
Basic Cornbread
Ingredients
1

cup

cornmeal

1

cup

all purpose flour

2

tablespoons

sugar

1

tablespoon

baking powder

1

teaspoon

kosher salt

1

large

egg

1

cup

milk

1/3

cup

vegetable oil
Instructions
Preheat the oven to 400F.

In a bowl, whisk together the cornmeal, flour, sugar, baking powder, and salt.

In a separate bowl, whisk together the egg, milk, and vegetable oil.

Add the wet ingredients into the dry ingredients and stir to combine.

Pour the batter into a greased 8 x 8 inch baking dish for 20-25 minutes, until a toothpick inserted in the center comes out clean.