It's no secret I am OBSESSED with my Air Fryer. It makes cooking everything from chicken to veggies super easy and delicious. I put together 8 Easy Recipes For Your Air Fryer below that are sure to be a hit with you and your family!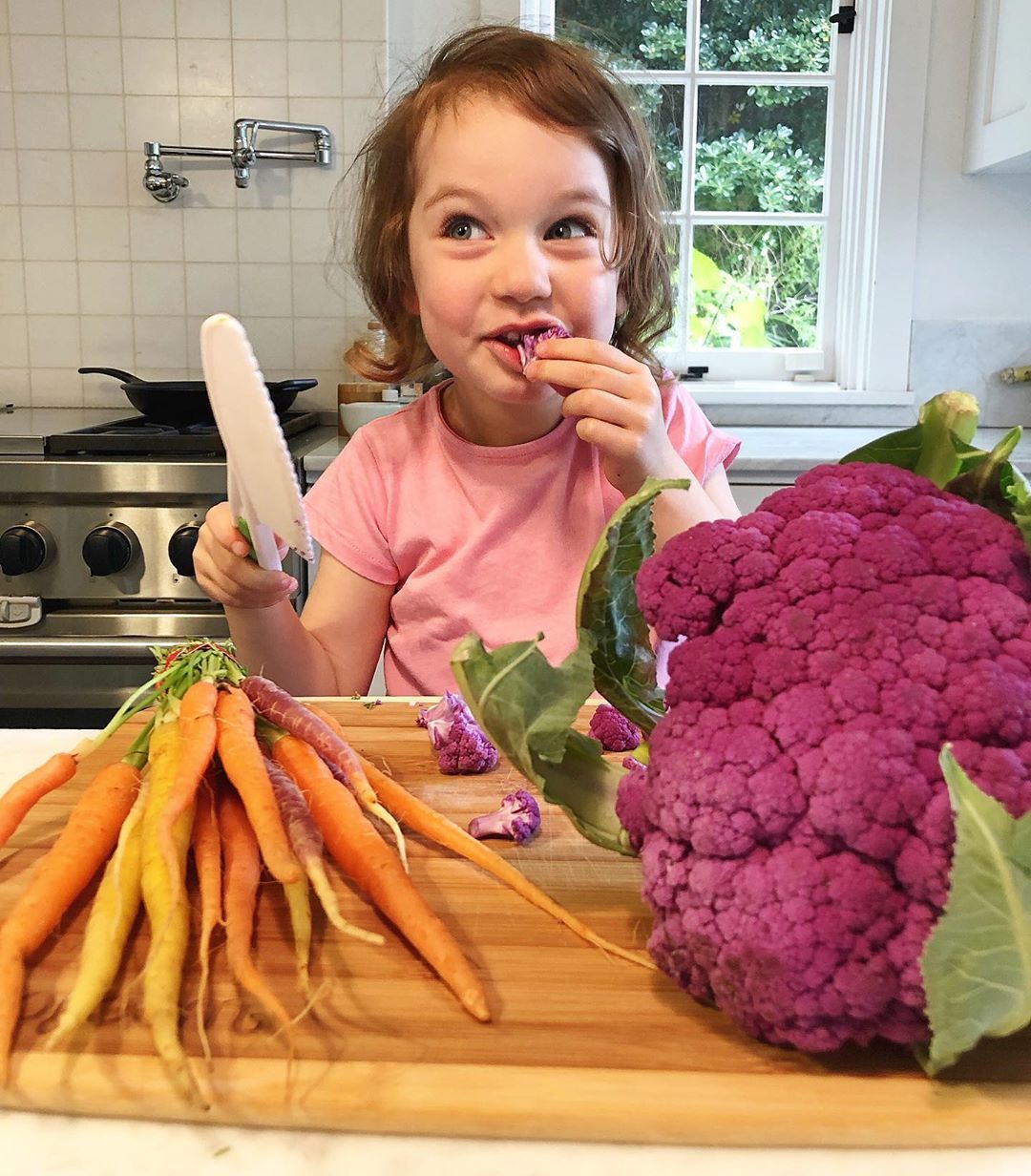 This Air Fryer Preserved Lemon Chicken recipe is so insanely delicious! The homemade preserved lemons are super easy to make, they last forever, and they add tons of bright flavor to just about everything! Using the preserved lemons on this chicken is a game-changer.
Air Fryer Pumpkin Spiced Sweet Potatoes are full of flavor! Air frying them gives them the perfect crispy texture on the outside and are tender and sweet on the inside. My kids can't get enough of this recipe.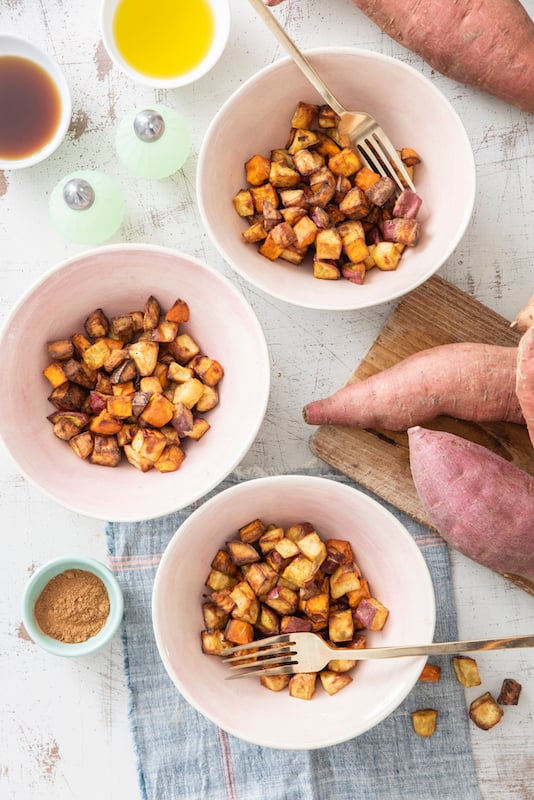 If you love mushrooms as much as my kids do, you have GOT to try them in the Air Fryer. This Air Fryer Wild Mushrooms recipe will take your mushrooms to the next level and they taste like vegan bacon! SUPER crispy, healthy and tons of umami flavor in every bite.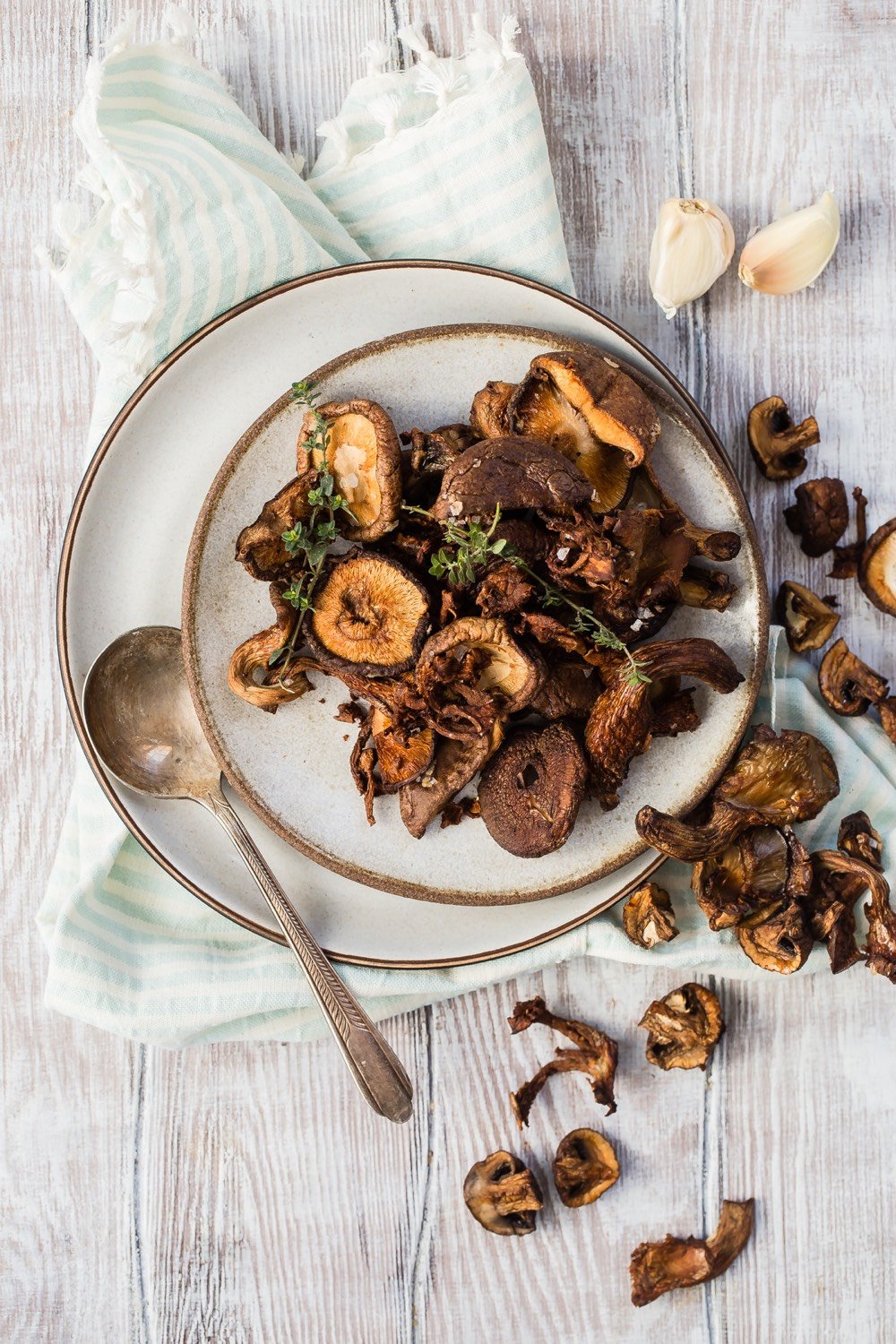 These Bacon Wrapped Air Fried Asparagus are next level delicious and will make anyone love asparagus! The crispy bacon and tender asparagus will send your tastebuds into another world.
I learned a few years ago that putting a little bit of maple syrup on veggies is a guaranteed way to get them to gobble them up. SO, enter this Air Fryer Maple Sage Squash recipe. It's so delicious and makes kids think they're eating candy, but really they're getting a healthy veggie!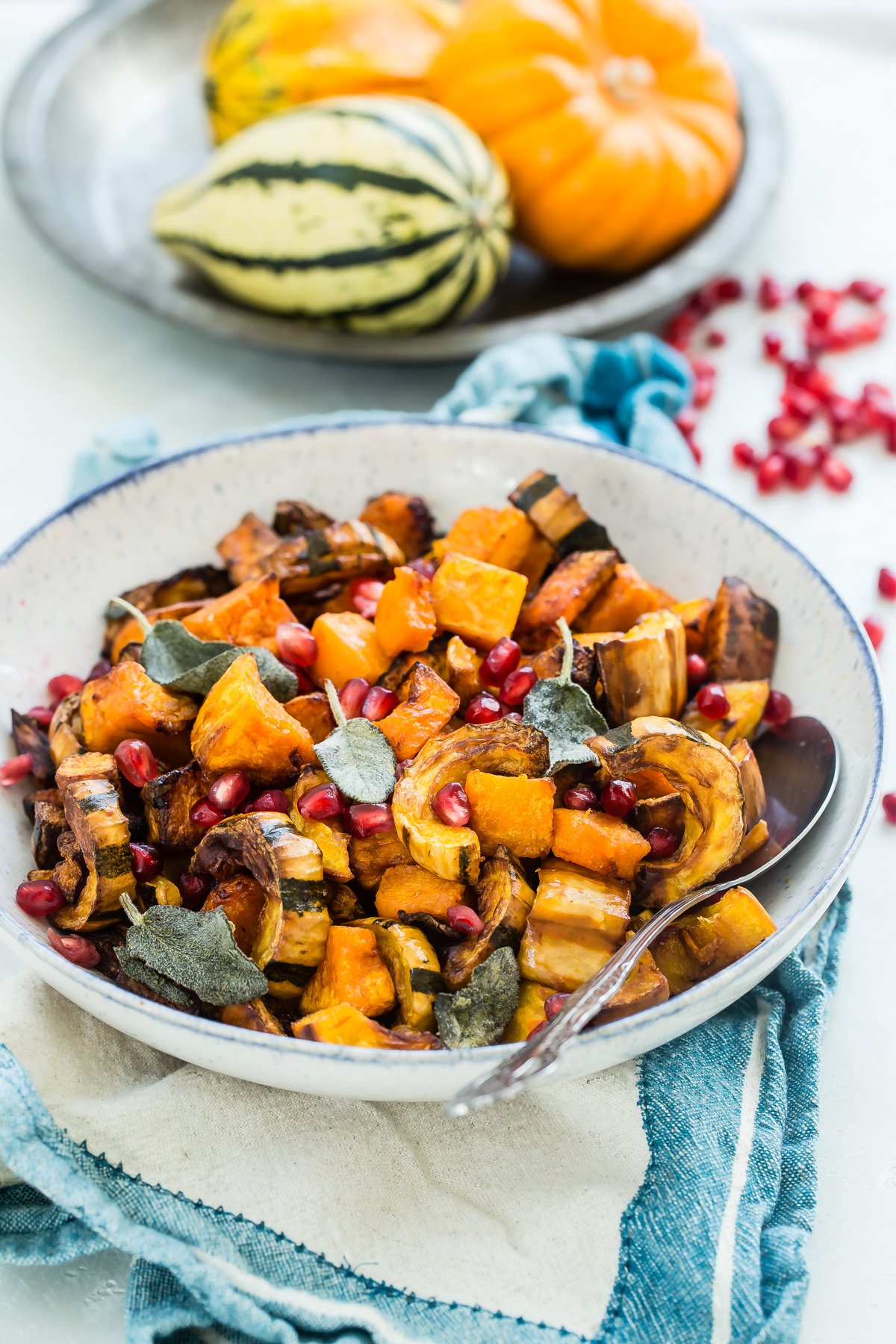 Air Fryer Veggies is pretty self explanatory. I almost always have some air fried veggies on the dinner table every night. Cauliflower, Broccoli, Carrots — you name it, I'm air frying it!
Air Fryer Crispy Chickpeas are great for snacking on throughout the day! They come out addictively crunchy and salty, which is what I am often looking for in a snack! You can make them sweet, too, like my original Roasted Honey Cinnamon Chickpeas.
Air Fryer Salmon creates the best salmon you'll ever taste. The fish comes out with a crispy exterior but remains super juicy and flavorful. You'll make salmon this way forever after trying this recipe.
This classic Air Fryer Roast Chicken recipe is out of this world good! The air fryer gives the chicken a crispy skin and the chicken stays super juicy. Plus it's ready in 30 minutes and you don't have to heat up your entire kitchen!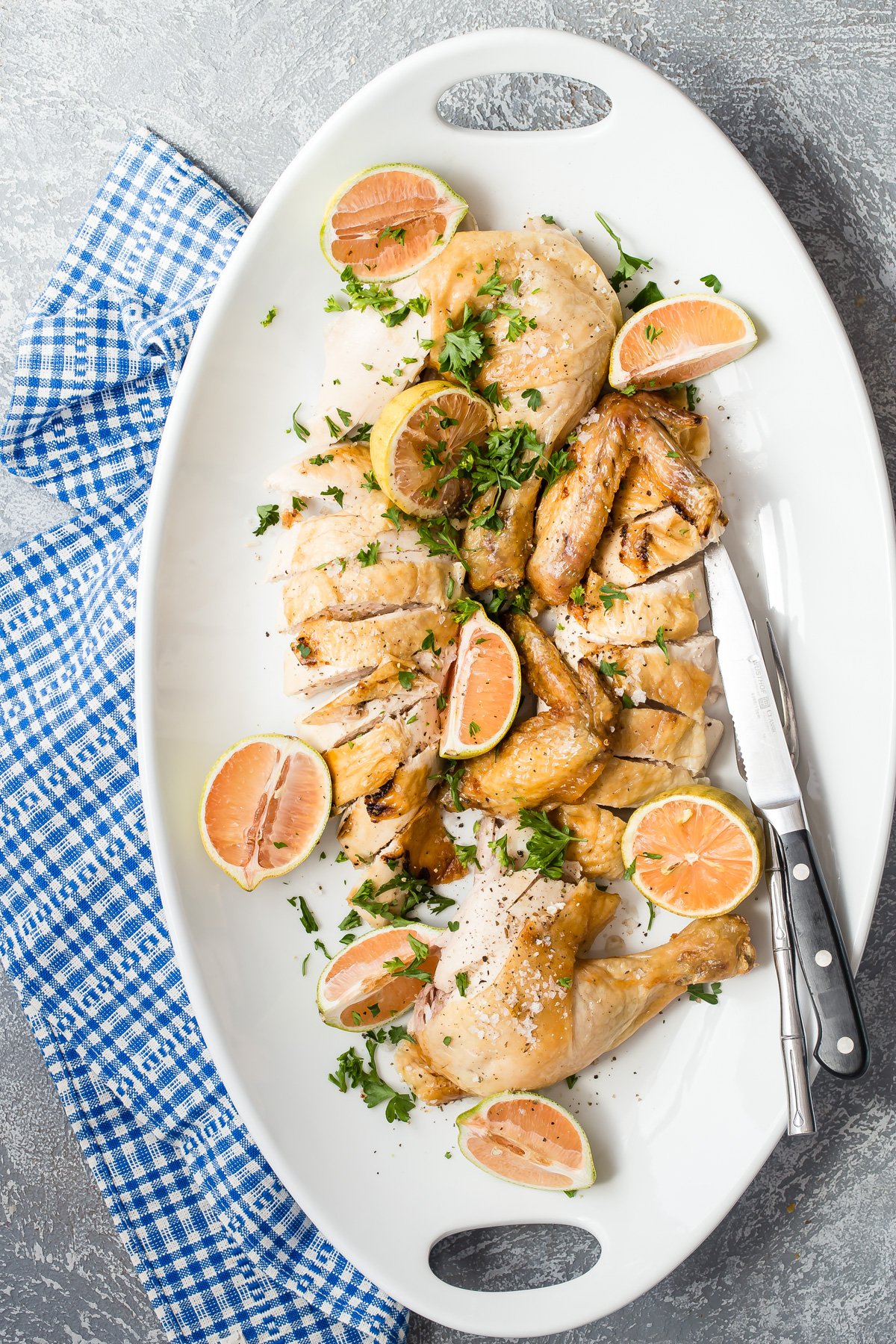 I haven't made french fries any other way in year. Air Fryer French Fries are the way to go! They come out perfectly every time. It's hard not to eat all of them before dinner time, they're that good!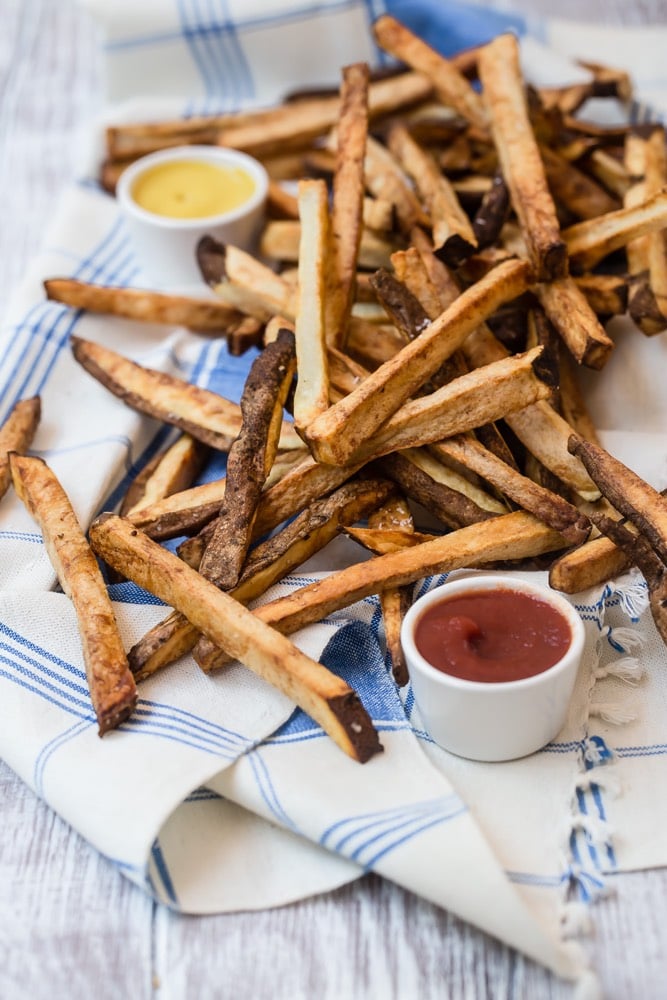 Donuts in the air fryer? You betcha! These Air Fryer Donuts get "fried" to make a fluffy delicious donut. Top them with anything you like!
Hopefully this gives you some inspiration for your Air Fryer and you become an air frying fiend like me! Tag me on social media @weelicious if you make any of these recipes!