Back to school, whether your kids are going in person or virtual, is stressful! We want to get healthy, delicious meals ready for our kids, but also are working and juggling so many things. I gathered a few of my favorite recipes that are freezer friendly and perfect for that back to school hustle! They're perfect for taking straight out of the freezer and throwing in the oven, stove or crock pot to save you time (and sanity!).
First up, Turkey Veggie Chili! With all the veggies, plus the turkey and beans for protein, all you need is some rice or pasta for a carb and you have a complete meal. To prepare from frozen, place in pot and bring to heat over low-medium heat.
These Pulled Pork Tacos are so scrumptious and make taco Tuesday feel extra special. It's like having some of the best local street tacos in the comfort of your home.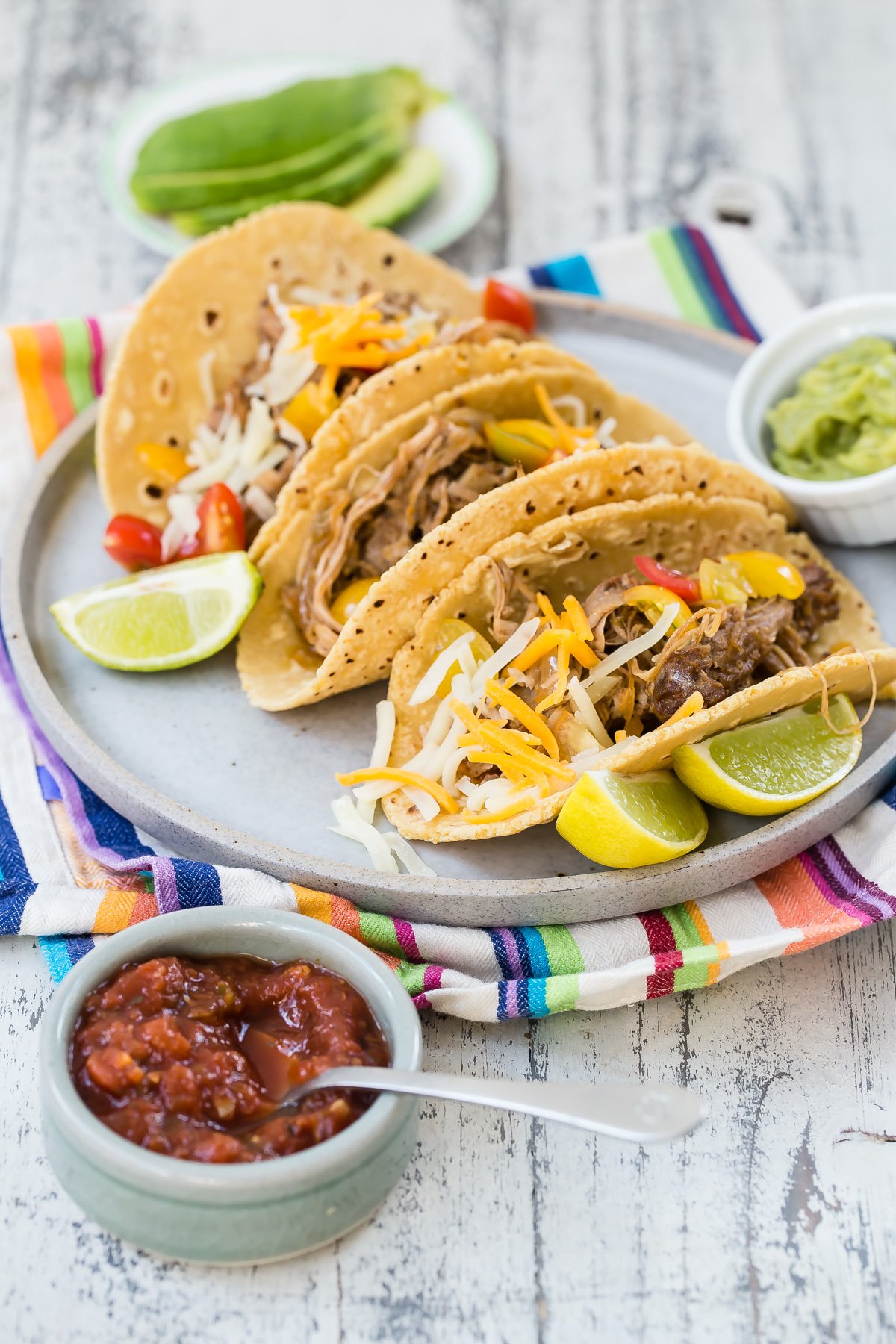 One of our favorite, easy vegetarian meals is Sweet Potato Black Bean Enchiladas! You can take these straight from the freezer, pop them in the oven and have delicious homemade enchiladas whenever you want!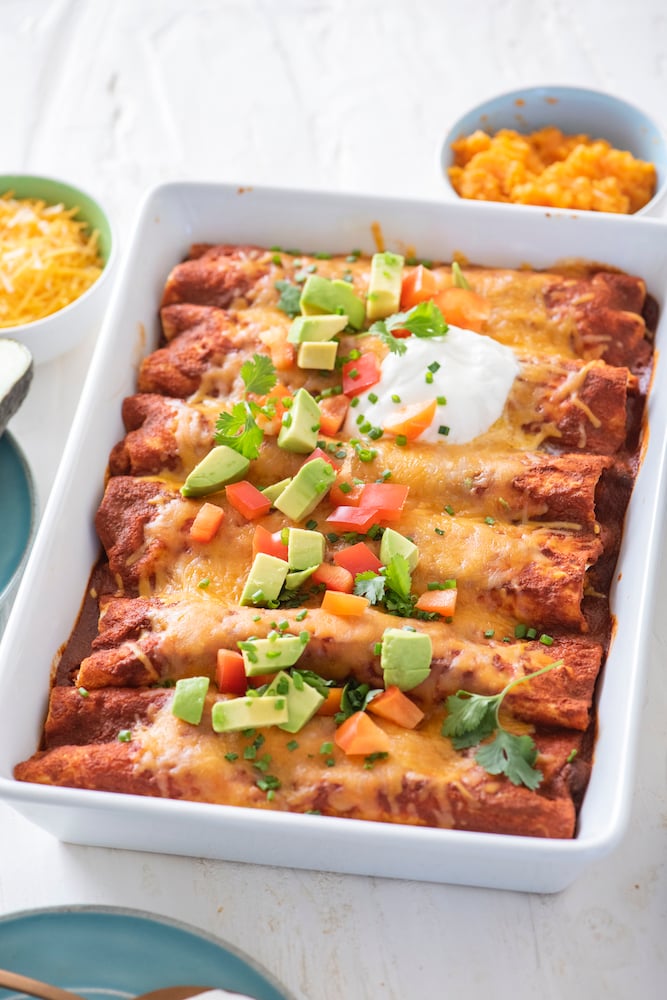 Soup is always great to freeze and have on hand. I love this Spiced Carrot Cauliflower Soup because the flavorful spice combination of curry, cinnamon, and gram marsala partnered with the sweet taste of the carrots and creamy texture of the cooked cauliflower makes for one of the most flavorful soups you could imagine. To prepare from frozen, place in pot and bring to heat over low-medium heat.
These handheld Broccoli Cheddar Patties are a great side for dinner or as a quick healthy lunch or snack. Freeze a bunch and have them ready to pop in the oven whenever you're in a rush!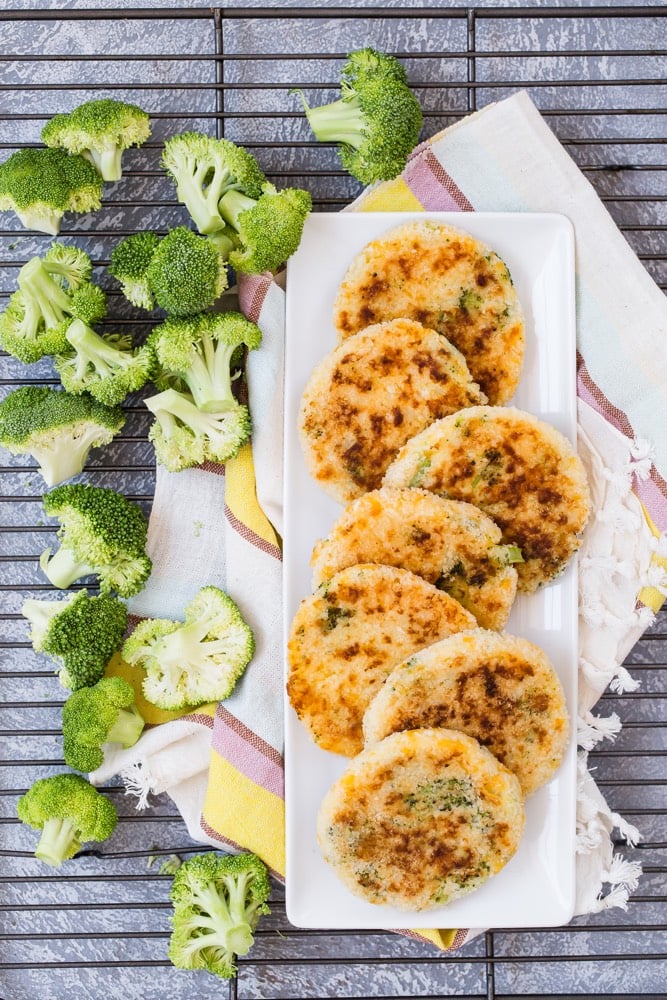 Everyone in the family loves when I make Lasagna Rolls because having your own roll is like having your own personal cheesy, saucy and delicious lasagna!
Having these Mexican Muffins on hand for a quick lunch or snack for the kids saves me! These savory muffins packed with Mexican spices, sweet corn and a touch of cheese and all in one small package are a game changer. Take from the freezer and pop in the oven until heated through.
These Japanese Rice Balls are super easy to make and great to have on hand in the freezer for a quick weeknight meal. Rice, veggies and fish wrapped into one bite? What's not to love?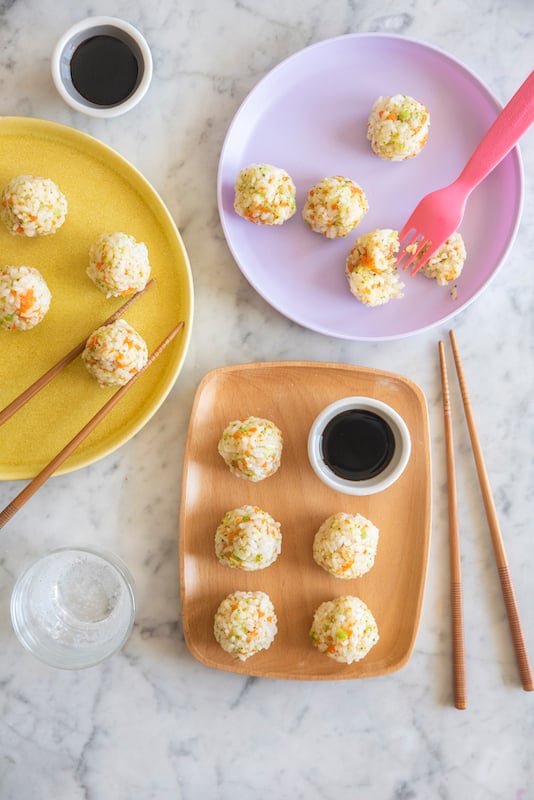 I make a couple batches of Breakfast Cookies and have them on hand for a quick snack or breakfast after our morning smoothies. They're super nutritious and the kids absolutely love them. Who says you can't have cookies for breakfast??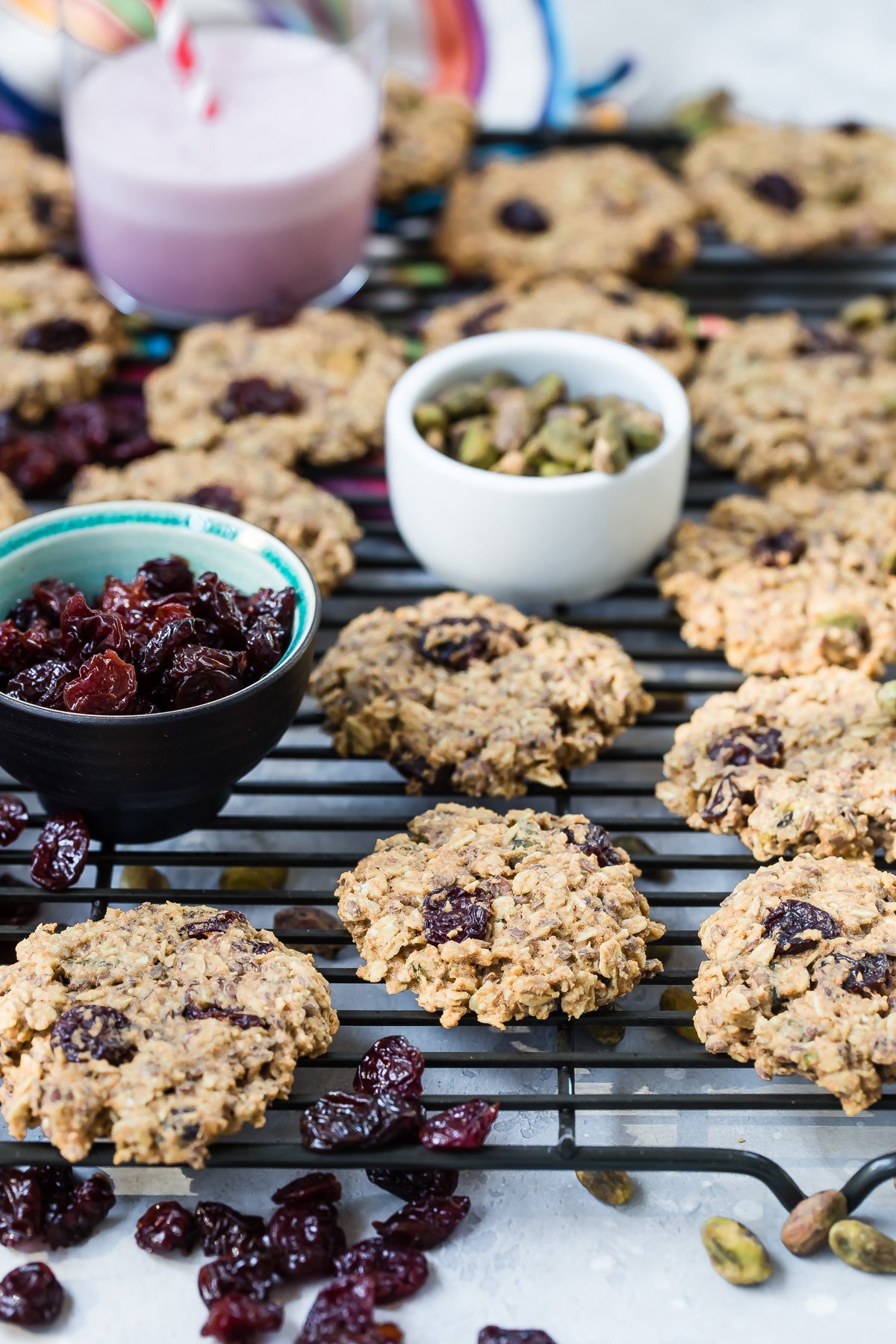 Muffins are always a staple for us. They're a great snack and they keep in the freezer for months. Just heat them through and enjoy. I especially love these Zucchini Muffins because of the extra veggie it gets in.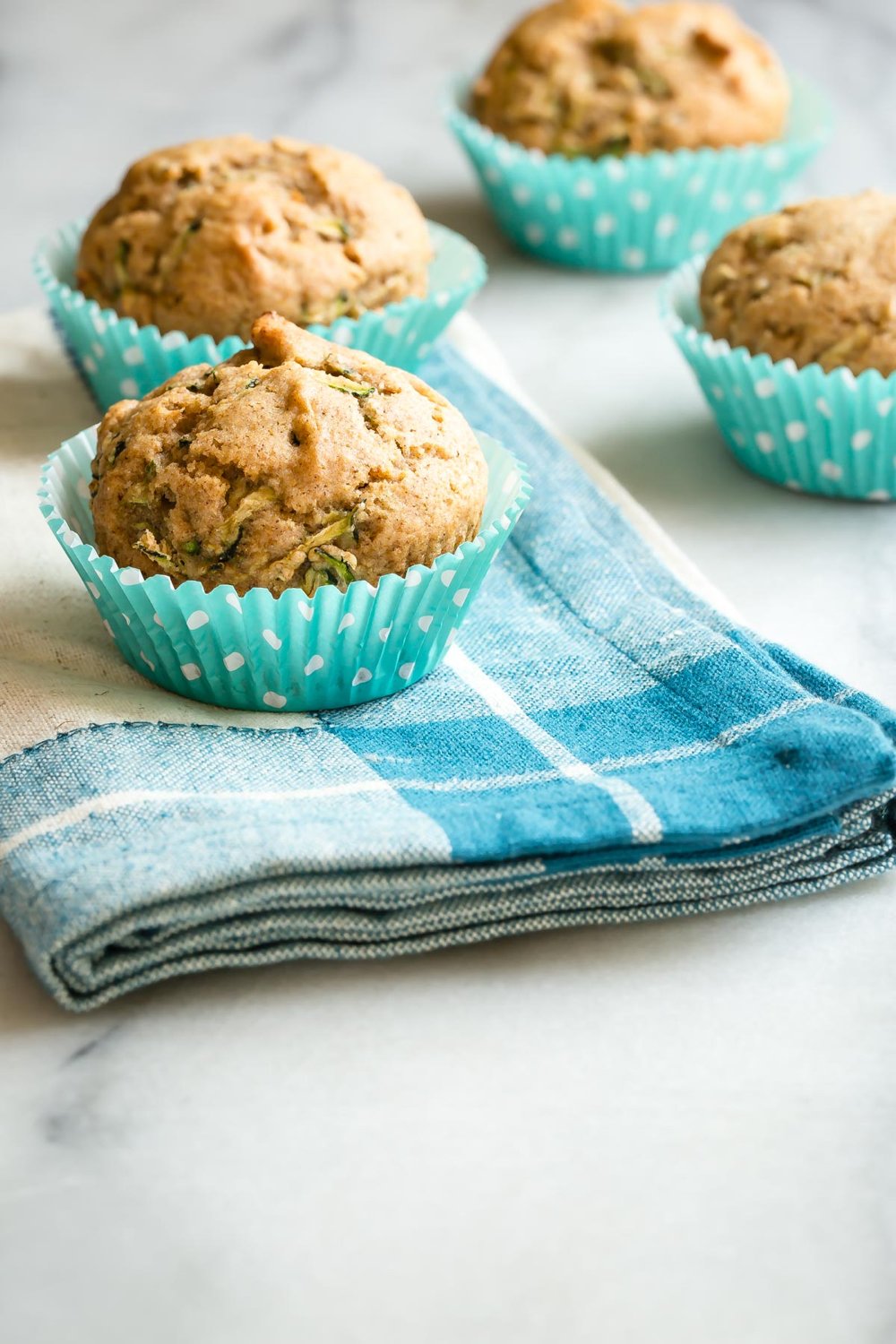 Starting your morning with a protein-packed Breakfast Burrito is a win-win. Keep some in the freezer to have them ready to go when you're in the mood for something delicious and filling. Don't forget the salsa and guac!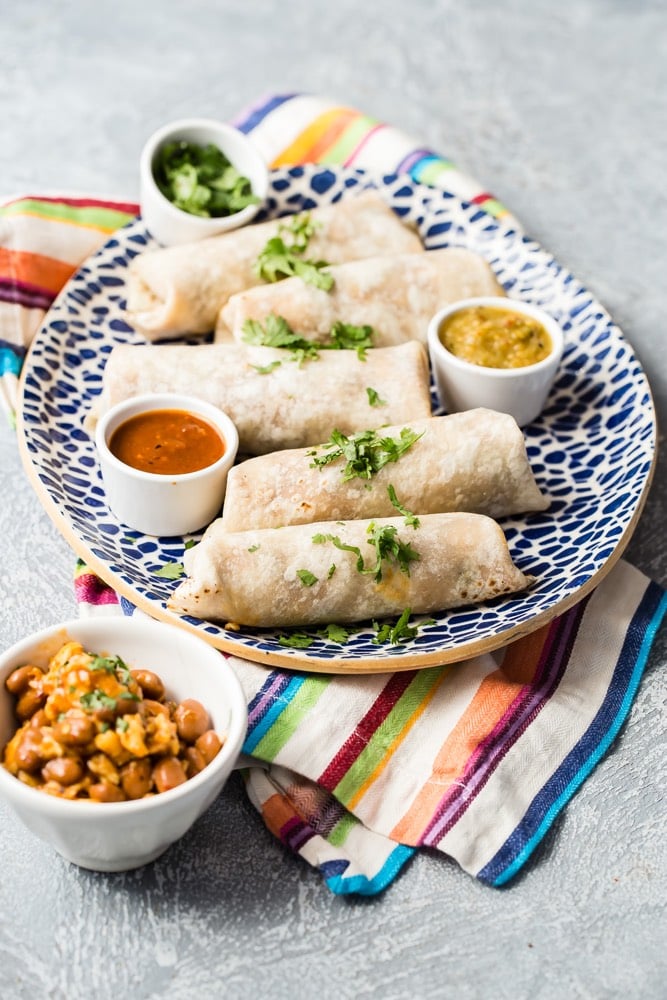 Gone are the days of throwing out leftover mashed potatoes! Turn them into something excited like these Mashed Potato Pancakes. Freeze them after you pat them out (there are more in depth instructions in the recipe), then defrost when you're ready to make them.
Having frozen marinated chicken in the freezer when I'm in a pinch for dinner saves me every week. These 6 Chicken Marinades give you so many delicious options so you never get tired of chicken again!
Having comfort food in the freezer ready to go, like Chicken Noodle Soup, is never a bad idea. Everyone loves Chicken Noodle Soup and it's super easy to heat from frozen for a quick weeknight meal.
These Apple Applesauce Muffins have no refined sugar so they're perfect for those wanting the healthiest little nibble possible. Double apple is the ultimate dream. You've got to try these out!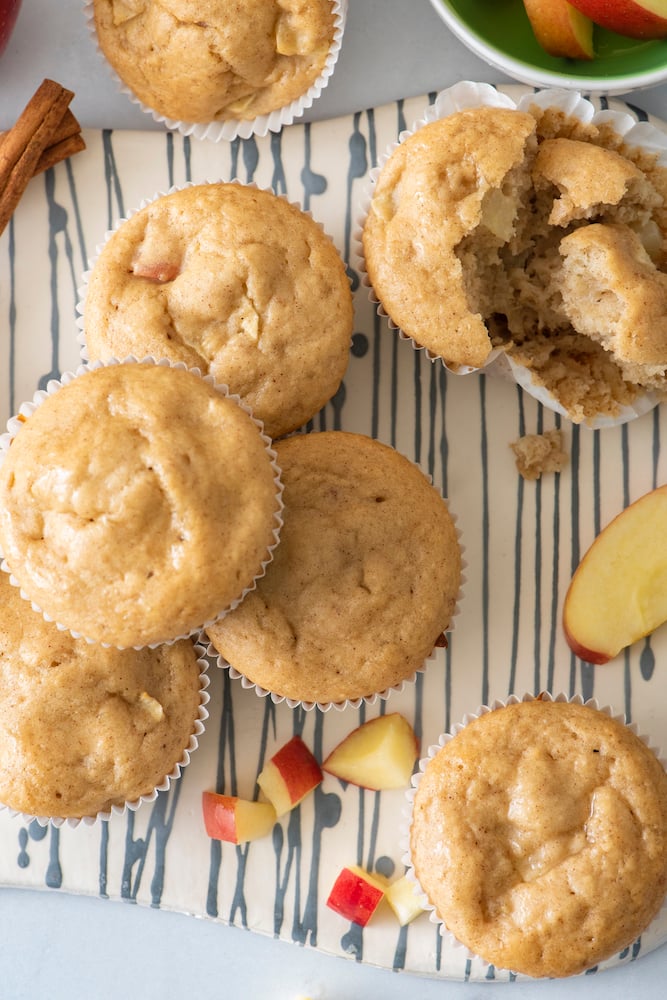 If you're wanting an easy and quick vegetarian recipe look no further than this Vegetarian Enchilada Casserole. Layering the tortillas instead of rolling them makes this dish super kid friendly. And you can freeze it at the beginning of the week and have it ready to enjoy when you're in a pinch and need to get something in the oven fast!
Next time you're looking to plan your meals for the week, refer to this list to give you a head start! Now you've got 16 Freezer Friendly Recipes that will help you have dinner, lunch and snacks ready in a snap!