As the school bells chime and the backpacks are prepped, I understand that the back-to-school hustle can be a whirlwind of activity. Getting dinner on the table when there's homework to be done or after school activities like sports can be a challenge. The good news? You can make your days smoother (and tastier!) by embracing the magic of make ahead dinners.
Keep reading for some fantastic make ahead dinner ideas that you can partially prep days ahead or freeze to have on hand for when things get super crazy!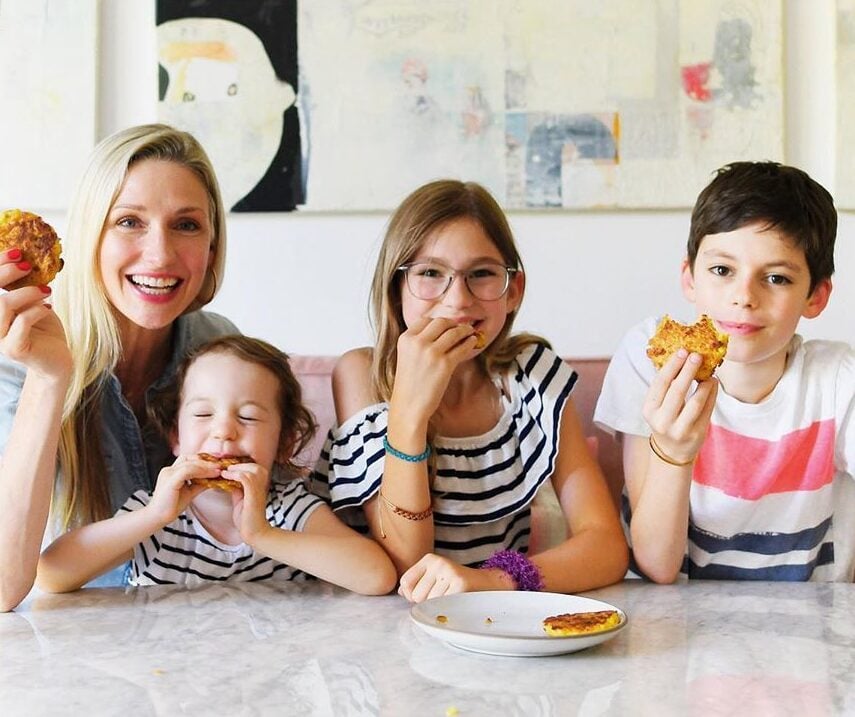 Why Make-Ahead Recipes are a Lifesaver for Back-to-School
Time Saver Extraordinaire: Make-ahead recipes save you precious time on hectic school mornings and when you have a limited amount of time after school to get dinner on the table. You can grab a meal from the fridge or freezer, and voilà – dinner is served!
Control Over Ingredients: When you prepare your own meals, you have control over the quality and nutritional content of what you're eating. Say goodbye to mystery ingredients and hello to wholesome goodness.
Variety is Key: With make-ahead recipes, you can keep things exciting by switching up the menu regularly. No more monotony – think of it as a culinary adventure! If you need some inspiration, I share meal plans every week!
Make Ahead Dinners for Easy Evenings
1. Turkey Veggie Chili: With all the veggies, plus the turkey and beans for protein, all you need is some rice or pasta for a carb and you have a complete meal. To prepare from frozen, place in pot and bring to heat over low-medium heat.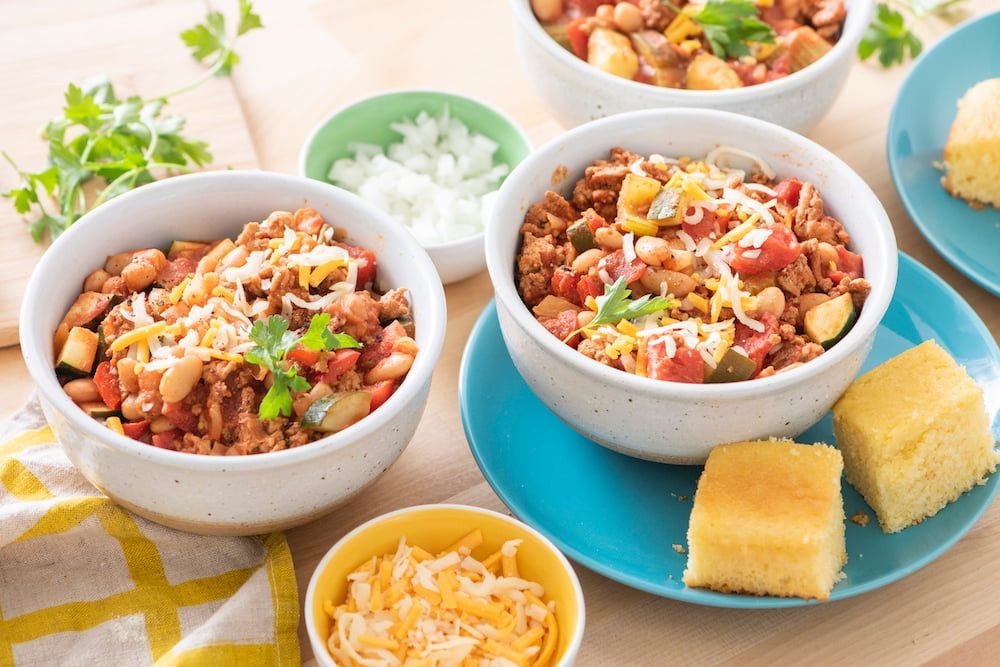 2. Crock Pot Pulled Pork Tacos: These Pulled Pork Tacos are so scrumptious and make taco Tuesday feel extra special. Making them in the crock pot makes dinner time a breeze.
3. Sweet Potato Black Bean Enchiladas: These enchiladas are one of our favorite, easy vegetarian meals! You can make these ahead and then take them straight from the freezer, pop them in the oven and have delicious homemade enchiladas even on busy weeknights!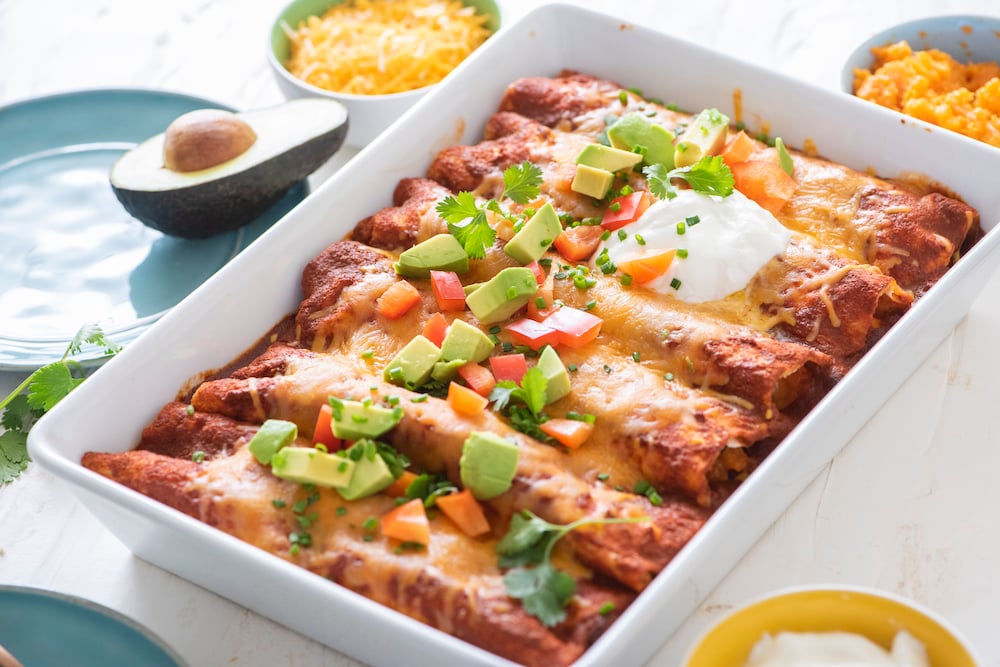 4. Spiced Carrot Cauliflower Soup: Soup is always great to freeze and have on hand. I love this soup because it's one of the most flavorful soups you could imagine and really healthy. To prepare from frozen, place in pot and bring to heat over low-medium heat.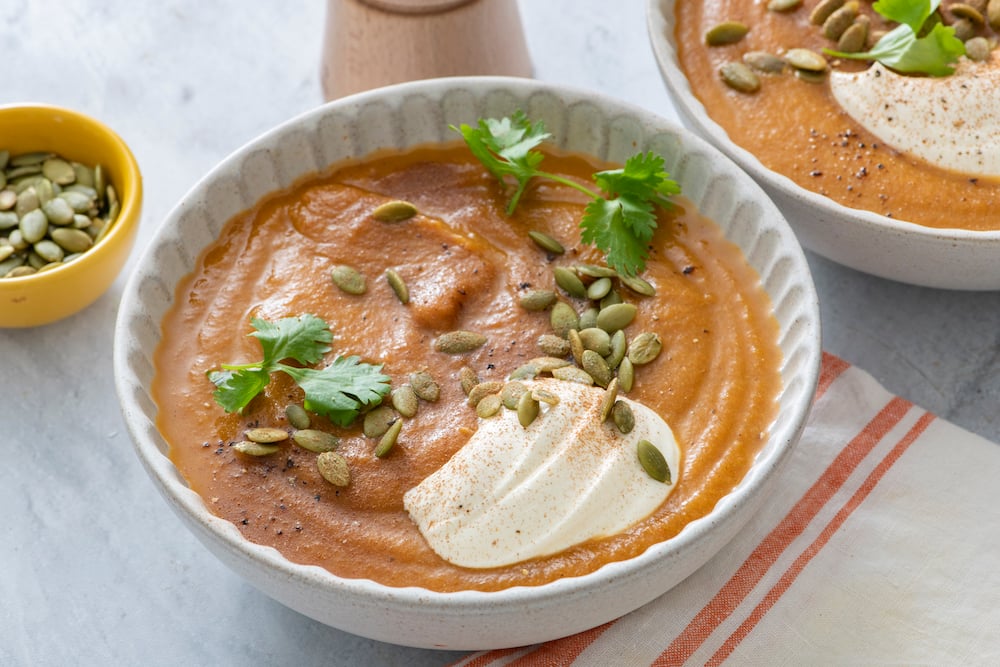 5. Broccoli Cheddar Patties: These handheld patties are a great side for dinner or as a quick healthy lunch or snack. Freeze a bunch and have them ready to pop in the oven whenever you're in a rush!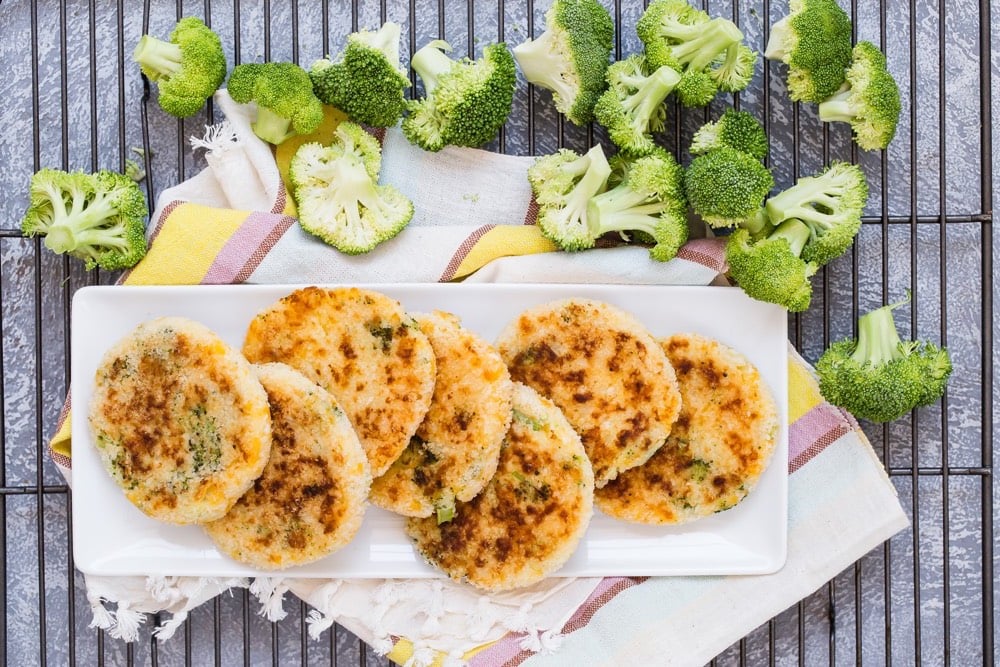 6. Lasagna Rolls: Everyone in the family loves when I make these Lasagna Rolls because having your own roll is like having your own personal cheesy, saucy and delicious lasagna! You can prep and freeze these before you make and then just pop in the oven when you're ready.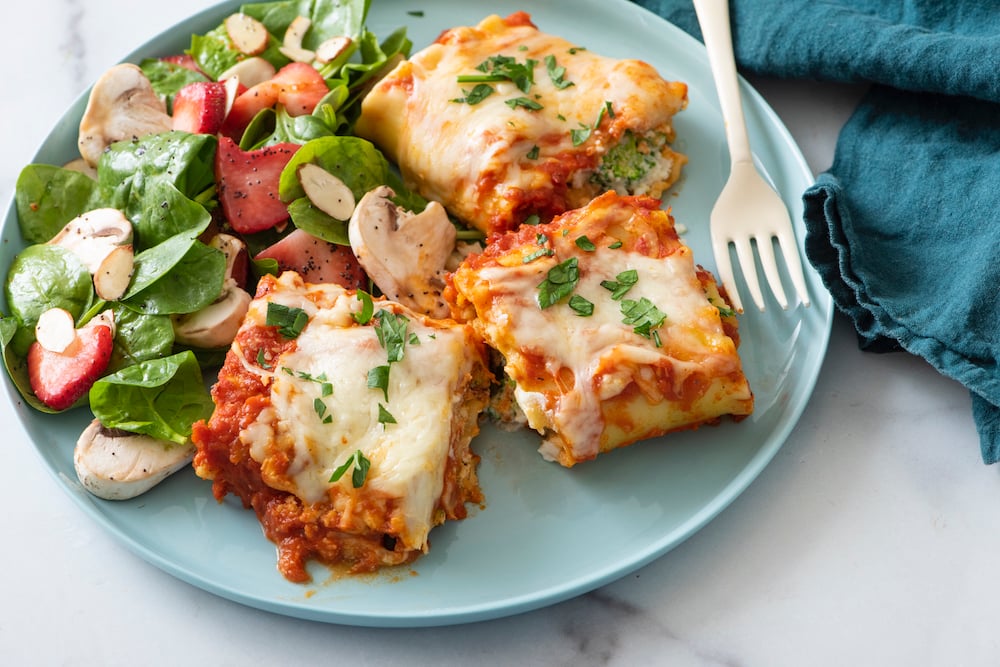 7. Ham and Asparagus Quiche: Assemble this quiche ahead of time so you cut out the prepping steps when you're ready to make dinner. Just take it from the freezer or fridge and bake. You can use any vegetables you like!
8. Japanese Rice Balls: These Japanese Rice Balls are super easy to make and great to have on hand in the freezer for a quick weeknight meal. Rice, veggies and fish wrapped into one bite? What's not to love?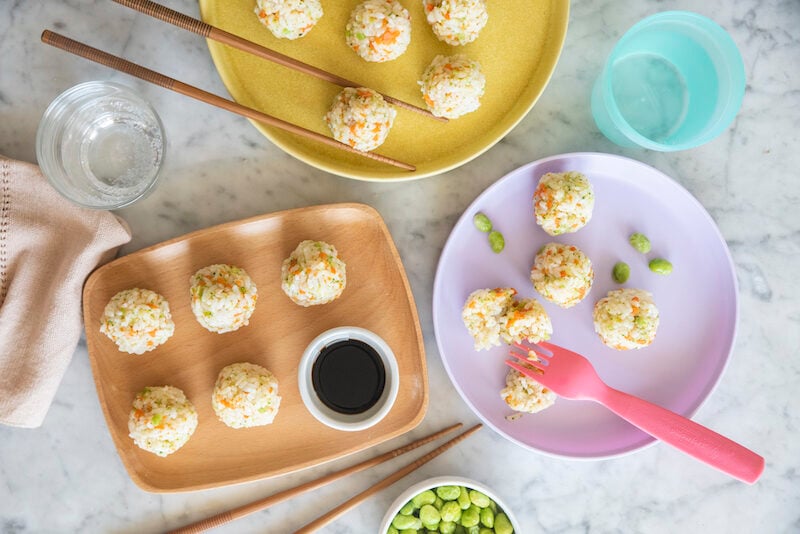 9. Mashed Potato Pancakes: Gone are the days of throwing out leftover mashed potatoes! Turn them into something exciting like these Mashed Potato Pancakes. Freeze them after you pat them out (there are more in depth instructions in the recipe), then defrost when you're ready to make them.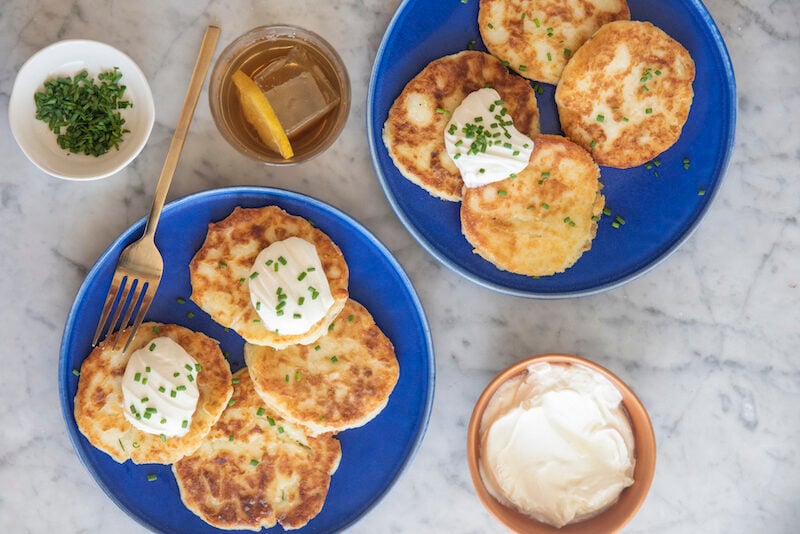 10. Marinated Chicken 6 Ways: Having frozen marinated chicken in the freezer when I'm in a pinch for dinner saves me every week. These 6 Chicken Marinades give you so many delicious options so you never get tired of chicken again!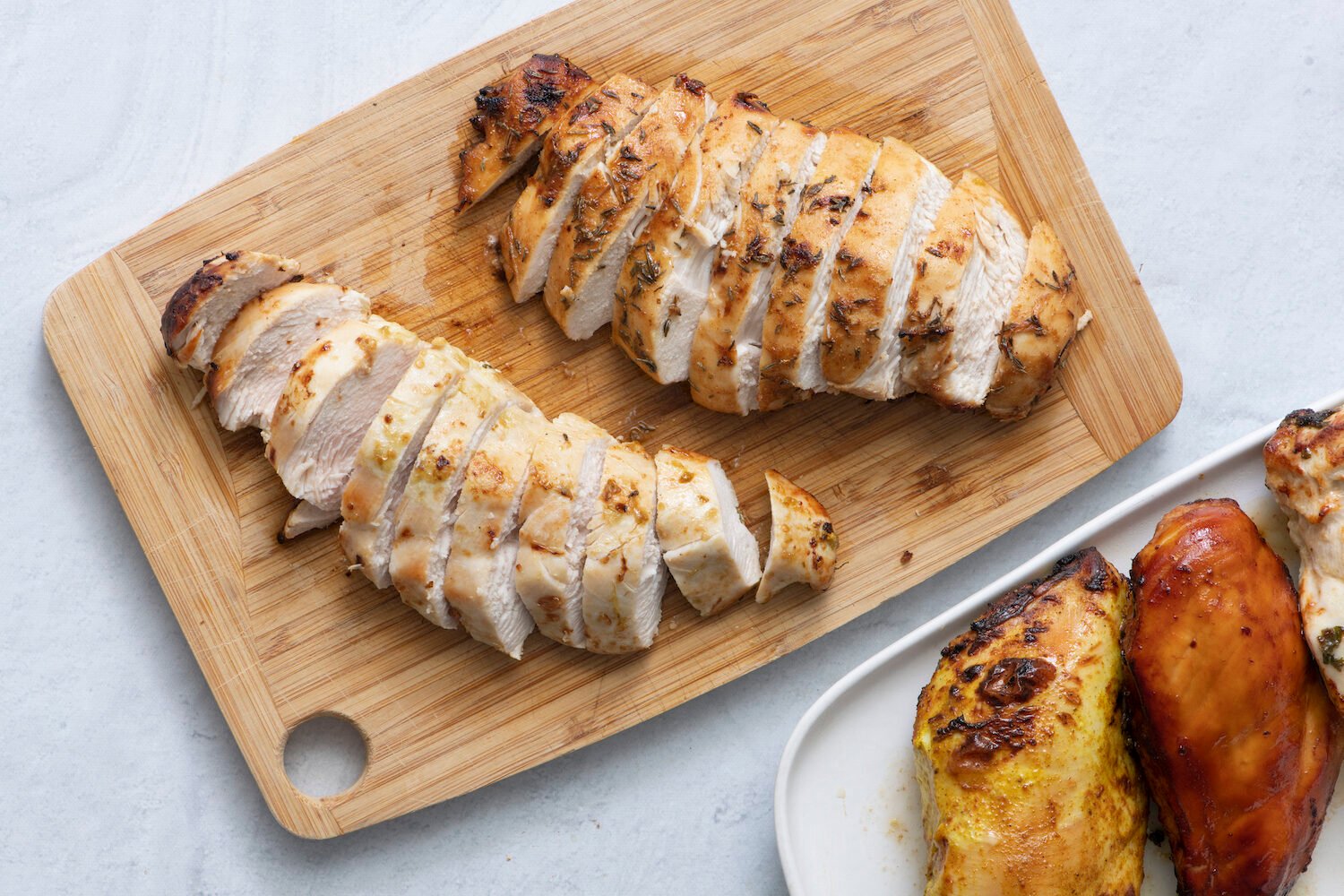 11. Chicken Noodle Soup: Having comfort food in the freezer ready to go, like Chicken Noodle Soup, is never a bad idea. Everyone loves Chicken Noodle Soup and it's super easy to heat from frozen for a quick weeknight meal. Or make this crock pot version!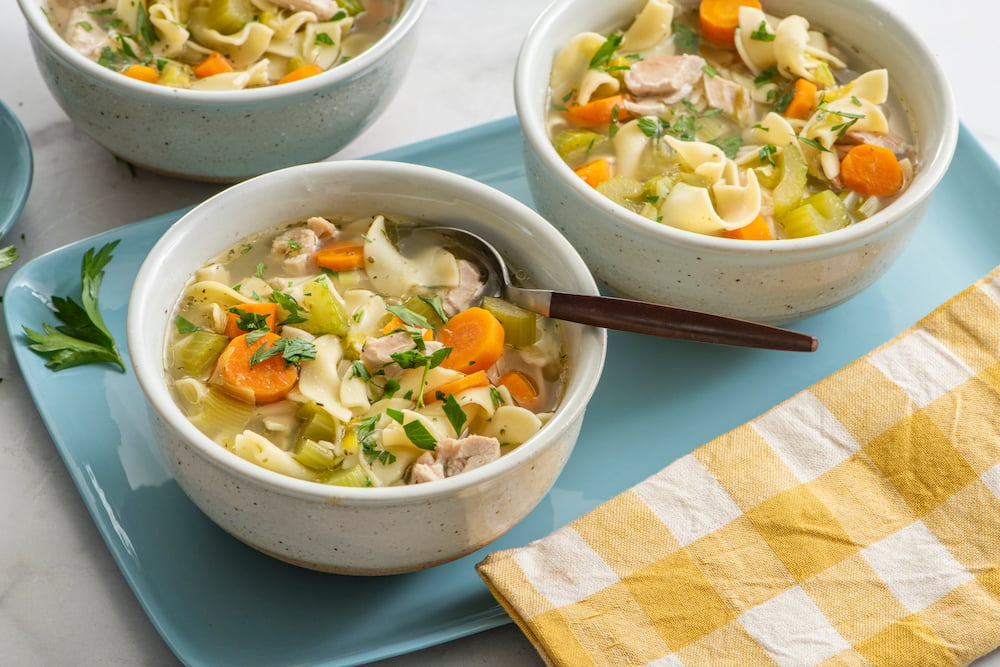 12. Vegetarian Enchilada Casserole: If you're wanting an easy and quick vegetarian recipe look no further than this Enchilada Casserole. Layering the tortillas instead of rolling them makes this dish super kid friendly. And you can freeze it at the beginning of the week and have it ready to enjoy when you're in a pinch and need to get something in the oven fast!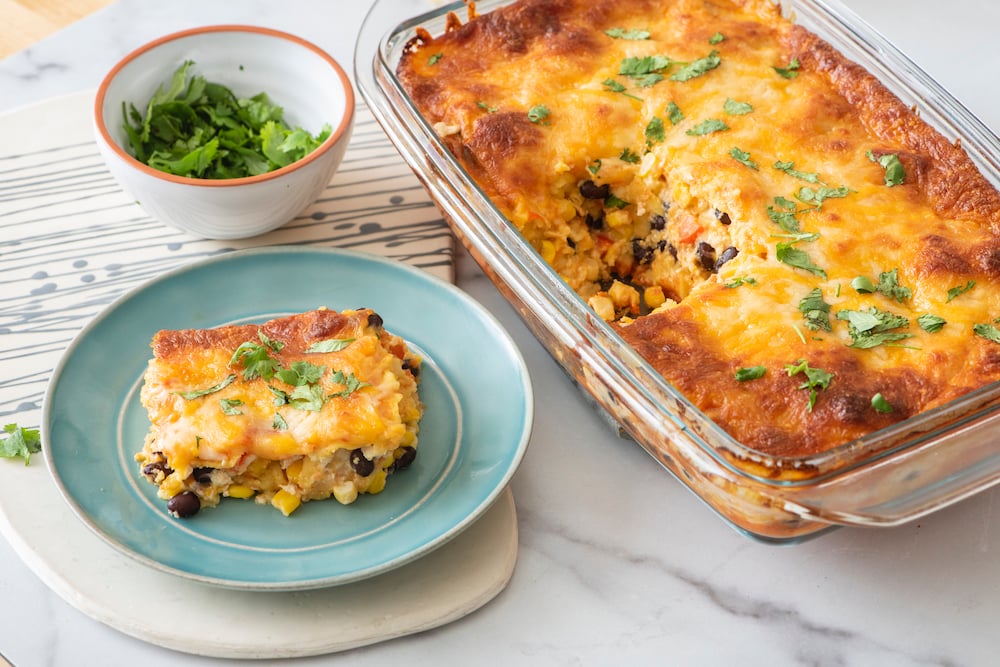 13. Mu Shu Chicken: If you use store bought rotisserie chicken or chicken that you've prepped for the week, this dish comes together really quickly! But, you can also make it ahead of time, freeze it then reheat when you're ready for dinner.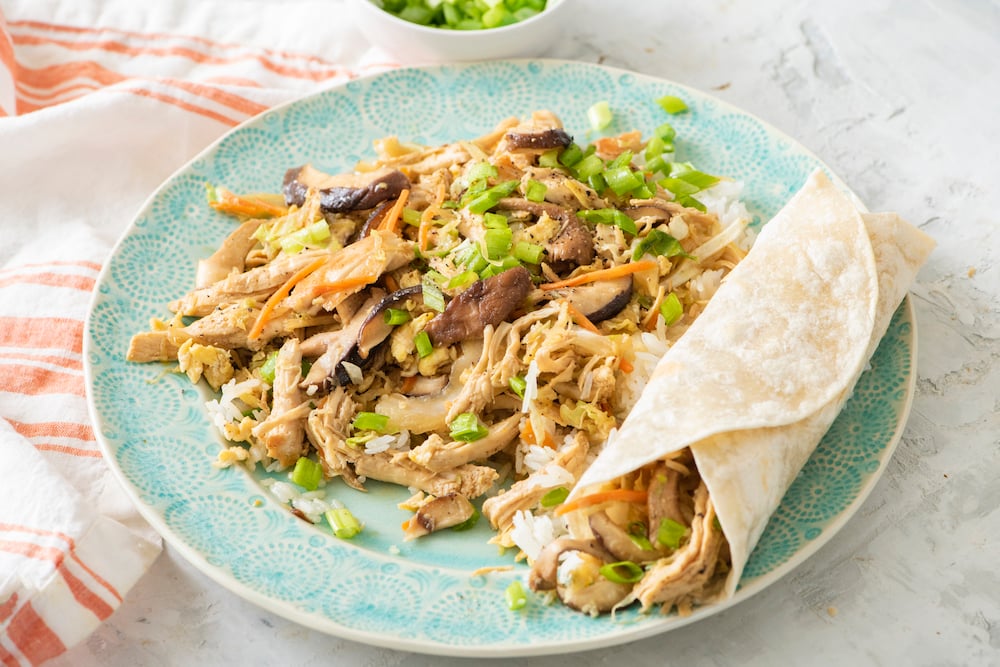 14. Smoky Red Lentil Stew: We made this stew nonstop last winter and kept it in the freezer ready to heat and eat! It made busy nights so easy.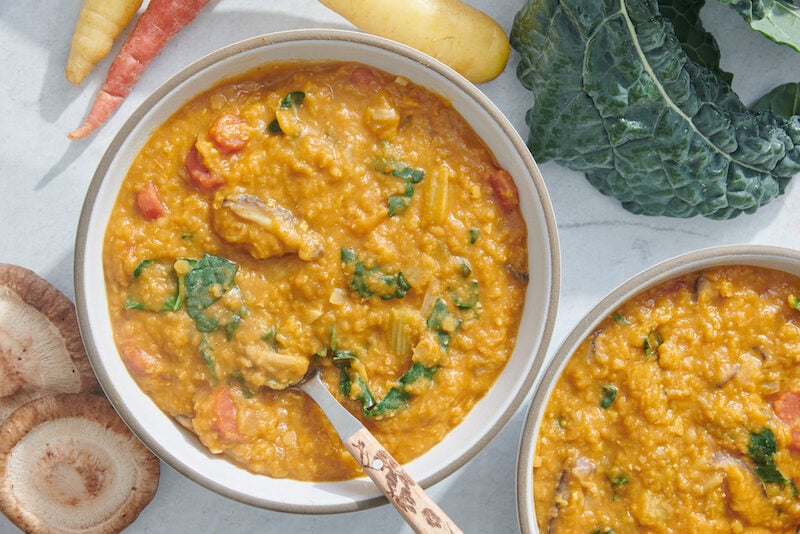 15. Vegetarian Stuffed Peppers: I like to make the stuffing for these pepper ahead of time and have it ready to go. Then when it's almost dinnertime, I just fill the peppers and put them in the oven. It's a great one to make ahead!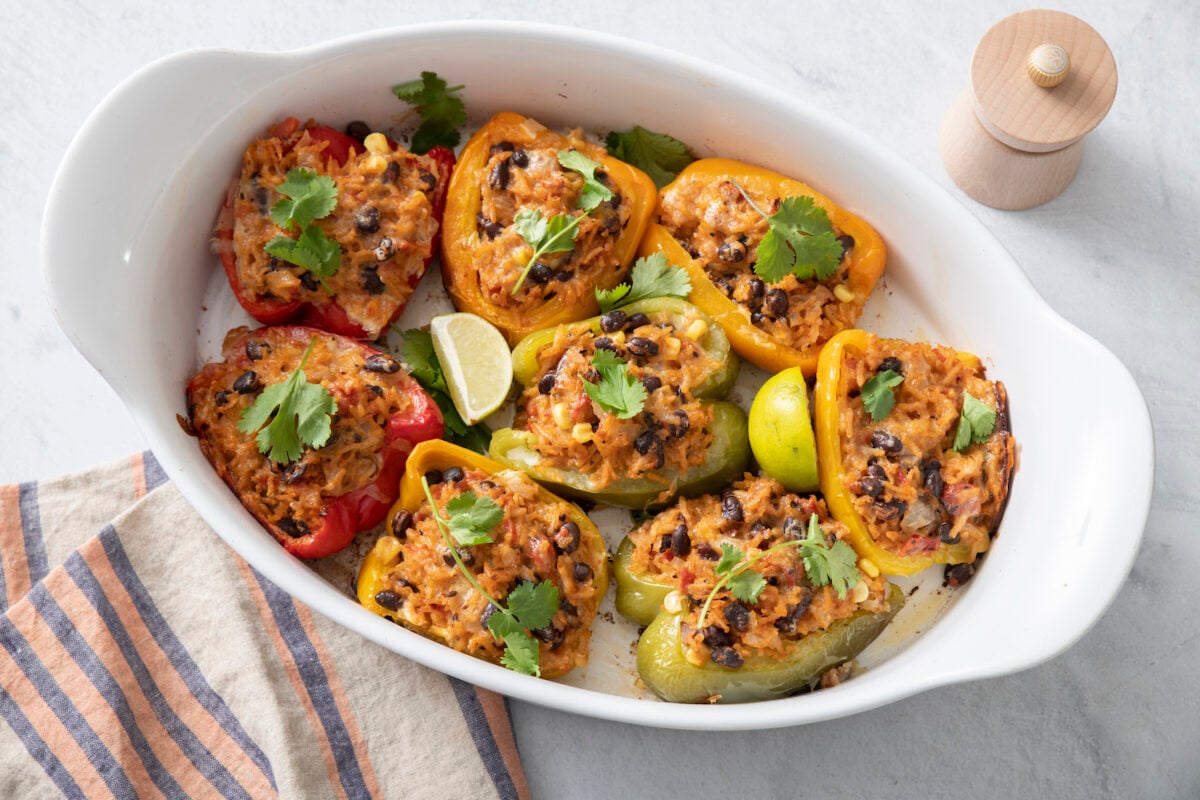 16. Veggie Bolognese Sauce: Another meal that can be ready in the flash! Keep servings of this veggie bolognese sauce in your freezer. Just heat it up over low/medium heat and toss on top of some pasta!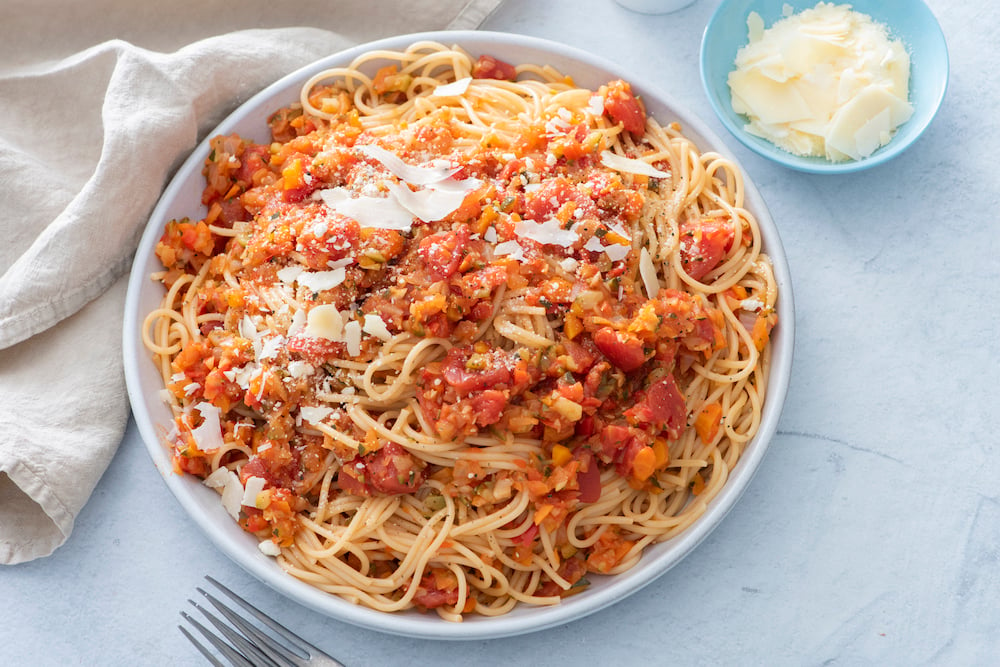 Prepping dinner ahead of time is one of the best hacks for making the back to school hustle a breeze! When life gets crazy having a plan for meals for your family is essential. Let me know in the comments if you have any questions about these recipes and tag me on social media if you make them!