Don't knock it till you try it! This Tastes-Like-Ice-Cream Kale Smoothie is truly magical. Smooth, creamy and delicious – you'll be making this smoothie all year long!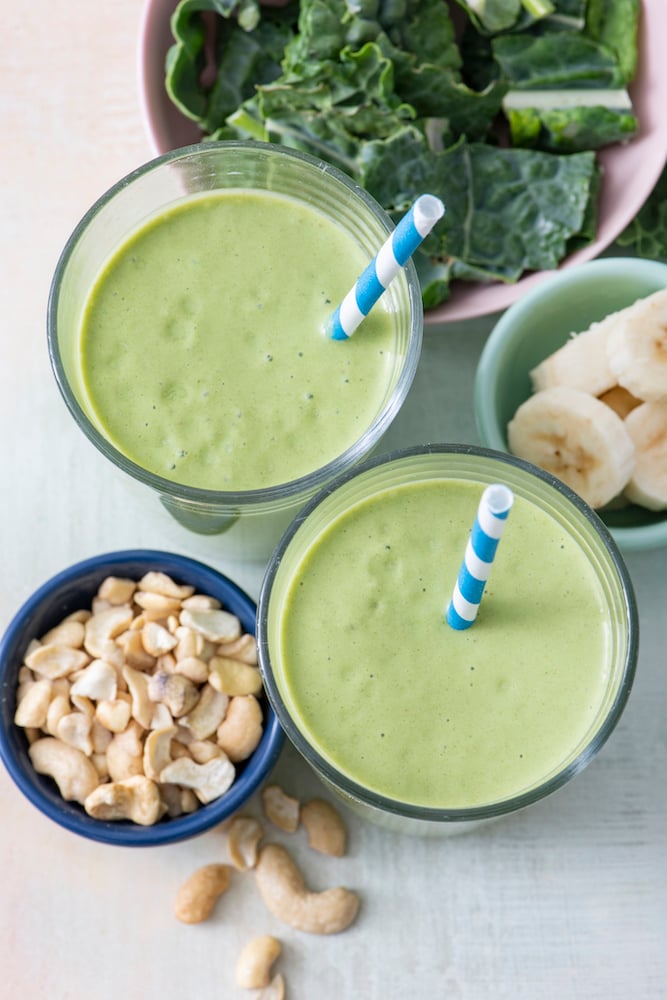 I know what you're thinking, "Kale that tastes like ice cream? Come on, is there any way that can be true?" I didn't believe it myself until the oh-so-fabulous Aussie blogger, The Blender Girl (aka Tess Masters), came over to my house to make her insanely cool, creamy and delicious kale-based smoothie recipe which none of us could stop drinking. This smoothie is from her cookbook The Blender Girl, and is the most popular recipe in that book for good reason!
So, why worry about adding kale to your smoothies? Good question! And I'd love to be the one to answer that for you. Kale is one of the most nutrient dense foods on the planet! It's loaded with tons of vitamins like Vitamins A, K and C, and it's packed with antioxidants that are overall good for boosting your immunity. It's no wonder why I use it in tons of recipes like this Kale Avocado Salad or Vanilla Kale Spirulina Smoothie or even in these Pizza Quesadillas!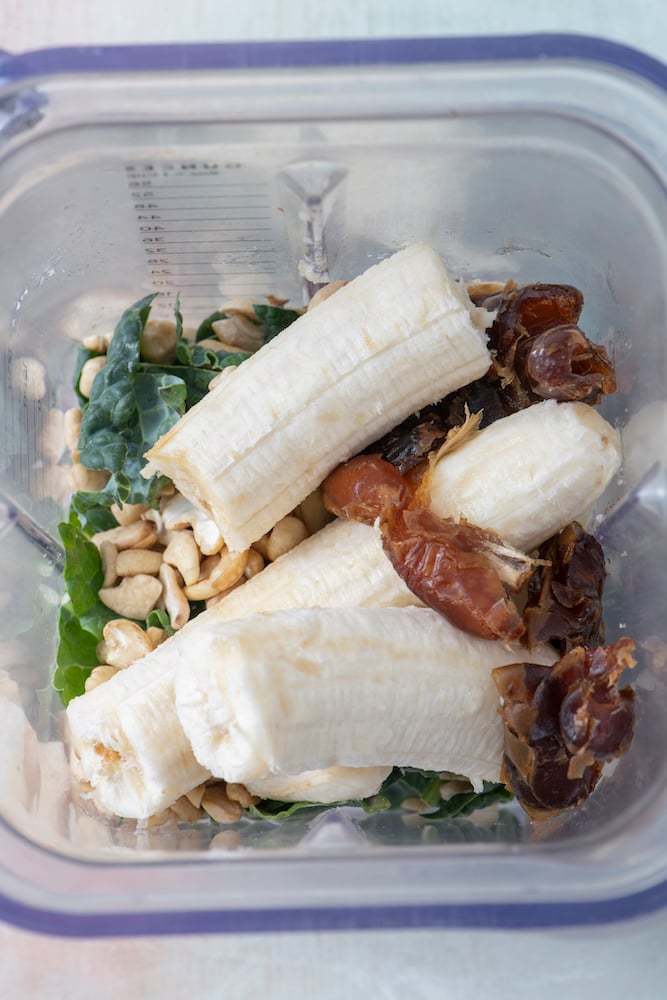 Back to this kale smoothie! How is it so delicious? Ingredients like the bananas and dates add a touch of sweetness. The cashews make it super creamy, but the true star is one of the most simple ingredients of all time… ICE! Adding ice to this smoothie is what gives it that ice cream like quality that both kids and adults alike will go crazy for!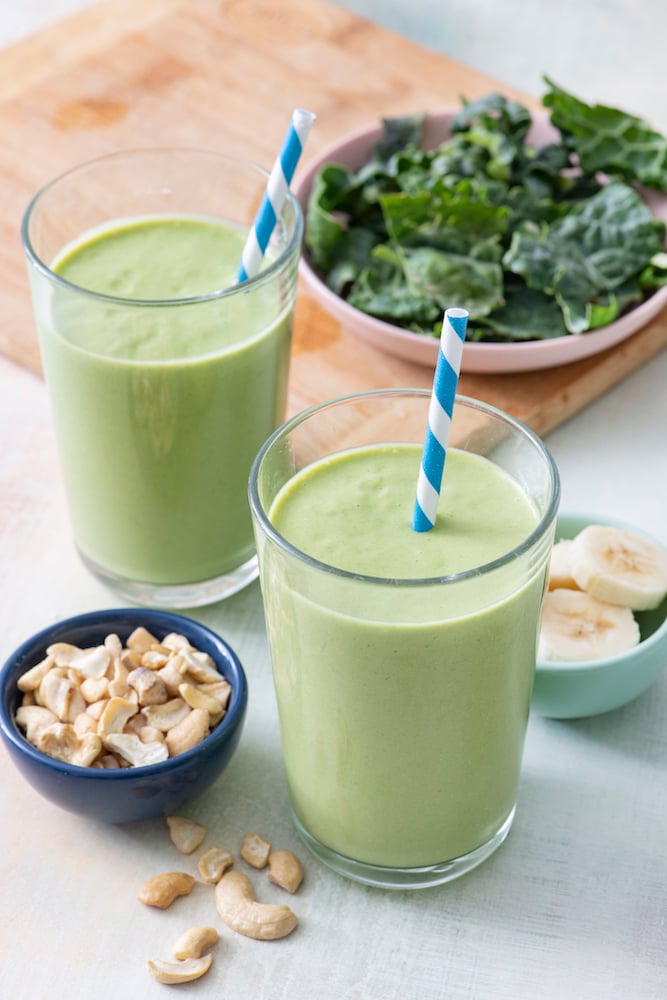 I can't say enough good things about this Tastes-Like-Ice-Cream Kale Smoothie or its creator, The Blender Girl aka Tess Masters. I hope you'll give it a try and become as obsessed with it as me and my family have been for years!
Tastes-Like-Ice-Cream Kale Smoothie
This Tastes-Like-Ice-Cream Kale Smoothie is full of good for you ingredients and oh so delicious!
Ingredients
1/2

cup

milk of choice

1/2

teaspoon

probiotic powder, optional

1/2

cup

raw, unsalted cashews, soaked

1

cup

torn-up curly green kale leaves

2

ripe bananas, fresh or frozen

1/4

cup

chopped pitted dates, soaked OR 1 tablespoon pure maple syrup

1/2

teaspoon

alcohol-free vanilla extract

2

cups

ice cubes (a little less if using frozen bananas)

1/2

teaspoon

minced ginger, optional
Instructions
Put all of the ingredients into your blender in the order listed and puree for about a minute, until smooth and creamy. Tweak flavors to taste (you may like a bit more kale, sweetener, or ginger.)

Note: with a conventional blender, you'll get the smoothest consistency if you use maple syrup or chop the dates finely.
Video