Who's ready for a new year? I know we are! We usually spend New Year's Eve cozy and tucked in at home enjoying some of our favorite hearty and warm recipes. Here's a roundup of some of our favorite New Year's Eve recipes whether you're sitting on the couch like us or hosting a larger party with your friends!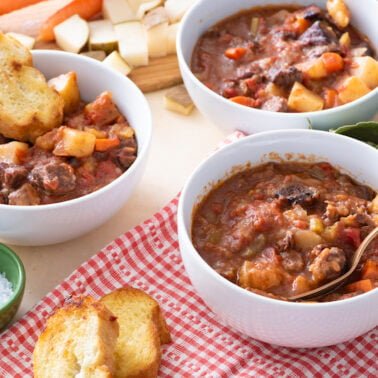 Beef Stew in the Crock Pot
Beef Stew in the Crock Pot practically cooks itself and is super flavorful and cozy!
DIY Taco Buffet
DIY Taco Buffet is the easiest way to serve tacos and everyone can make their tacos they way they want!
Middle Eastern Chicken Burgers
I love making these Middle Eastern inspired chicken burgers and letting everyone build theirs the way they like!
Polenta Lasagna
Polenta Lasagna is the ultimate hearty and cozy recipe. Pair with a simple salad with a vinaigrette and you're covered!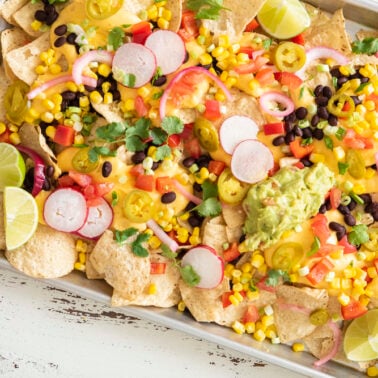 Vegetarian Sheet Pan Nachos
Great for a crowd, Vegetarian Sheet Pan Nachos take little effort to make and are super cheesy and delicious!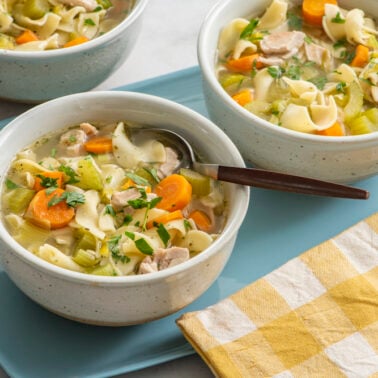 Chicken Noodle Soup
Comforting and warm, this Chicken Noodle Soup is one of my go-to recipes when the weather starts to get chilly and we all just want to be warmed up from the inside out.
Vegetarian Baked Taquitos
Crispy, crunchy Vegetarian Baked Taquitos will make you the host of the year at your New Year's Eve party!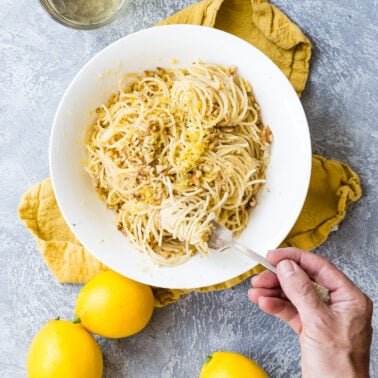 Lemon Spaghetti with Toasted Walnuts
Lemon Spaghetti with Toasted Walnuts is truly one of the easiest pasta dishes you'll ever make, but looks (and tastes) really impressive!
Stuffed Mushrooms
These Stuffed Mushrooms are healthy and delicious. The perfect appetizer for a party or side dish for dinner with family.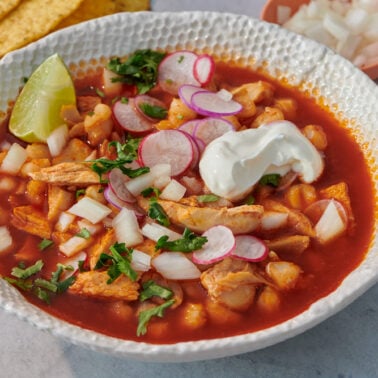 Chicken Pozole
This comforting, hearty Mexican style soup is full of flavor and will warm you up from the inside out.
Slow Cooker Black Eyed Peas
Slow Cooker Black Eyed Peas are a simple New Years recipe that's actually delicious anytime of year!
Simple Sauteed Collard Greens
Sautéed with a smokey piece of bacon and a few cloves of garlic, these collards remain emerald green after cooking and are truly irresistible.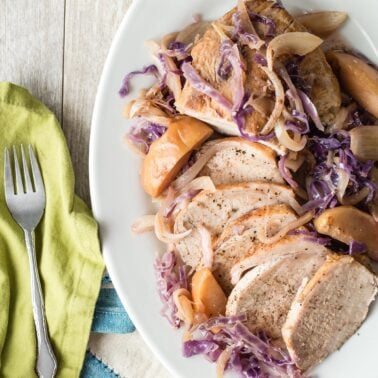 Slow Cooker Pork Roast with Apples and Onions
I love a recipe that I don't have to tend to very much. This Slow Cooker Pork Roast with Apples and Onions is one of those that turns out amazing with very little effort!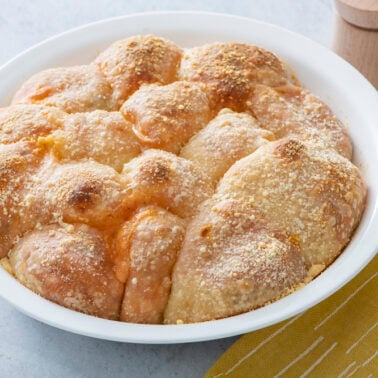 Pizza Balls
Pizza Balls are a fun recipe for the kids at your New Year's Eve festivities! Pizza is always a good choice!
Mu Shu Chicken
Mu Shu Chicken is cozy! I love making this when it's just me and my family having a chill New Year's Eve hang.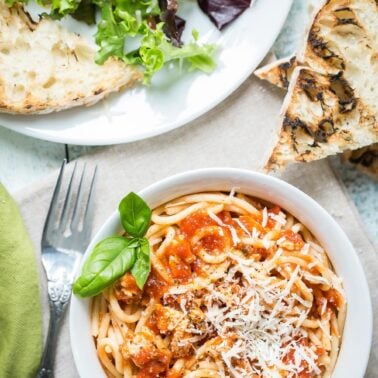 Crock Pot Spaghetti
Another one of those set it and forget it recipes! Crock Pot Spaghetti is as classic as it gets.
Turkey Veggie Chili
Turkey Veggie Chili just screams winter and coziness. Make this for a group or just your family and have some leftovers on New Year's Day!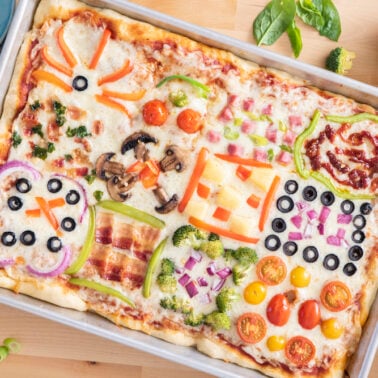 Quilt Pizza
For the group that all wants a different type of pizza… make Quilt Pizza! Each square is personalized to one person's taste.
Skillet Double Chocolate Chip Cookie
This Skillet Double Chocolate Chip Cookie will make any cookie lovers eyes light up! It's decadent and 100% delicious.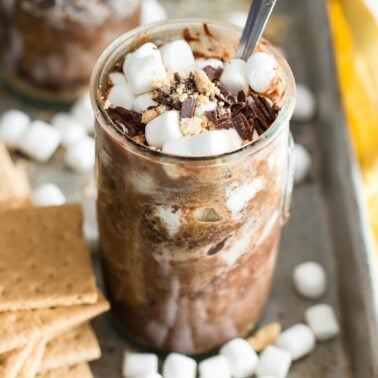 Microwave S'mores Mug Cakes
I love these Microwave S'mores Jars for an easy late night snack. Perfect for staying up late to watch the ball drop!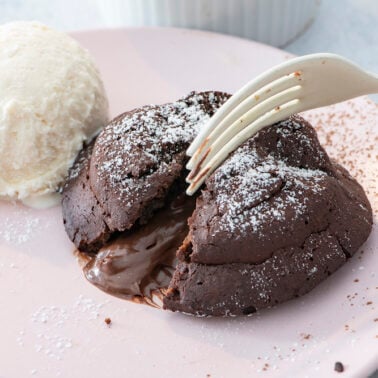 Chocolate Molten Lava Cakes
Whether you're looking for a special treat to celebrate a milestone or just want to indulge in something sweet and chocolatey, these Chocolate Molten Lava Cakes are a great choice.
Air Fryer Donuts
These Air Fryer Donuts are a delectable sweet treat that taste like the real deal. No deep frying needed!
DIY Magic Shell
This Homemade Magic Chocolate Shell is a delicious chocolate sauce that hardens on ice cream making a fun (and slightly less messy) treat! Kids and adults alike LOVE it!
The Best Chocolate Chip Cookies
Chocolate Chip Cookies are a classic! There's nothing better than perfecting a chocolate chip cookie recipe and this one is the best! 
Now that we're in those days between Christmas and New Years where we have no idea what day or time it is, there's no better time to start planning the food for your New Year's Eve celebrations! Any of these yummy recipes will be a great for choice! Which one are you going to make? Tag me on Instagram if you make any of these! Happy New Year to you all!