Whether someone is cooking for you, you're treating yourself or making tasty bites for some mama friends, these Mother's Day Recipes will give you lots of inspiration.
I'm hoping you immediately forwarded this post to someone in your life to remind them you're not cooking this Sunday! On the other hand, if your mother is coming over, hopefully it will give you tons of mouthwatering recipe ideas you can make to celebrate Mother's Day with her. These 20 Mother's Day recipes will keep all the ladies in your life glowing, filling everyone's bellies with happiness, while also being simple to whip up.
I love being surprised in bed by the kids with a tray full of delicious bites on Mother's Day. Every year is different, but some of the inspiration for a few of these recipes came from the kids and their creations over the years! A few of my faves are Avocado Toast, Heart Parfaits and Waffle French Toast. Happy Mother's Day to all the mamas out there who are always doing so much for others!
Mother's Day Recipes for Breakfast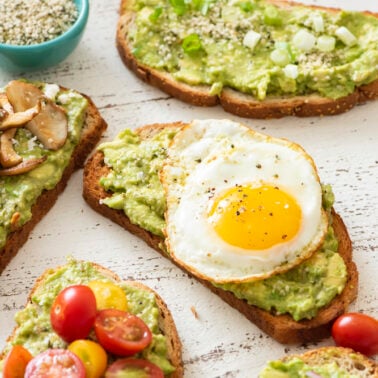 Avocado Toast
Avocado Toast is simple yet special. Especially when made by someone you love! My kids get excited to add tons of special toppings.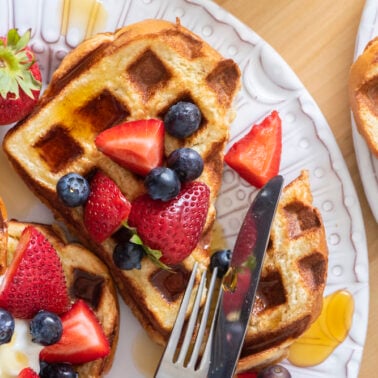 Waffle French Toast
Waffle French Toast is super easy to make and turns out really beautifully. Top with some whipped cream and fresh berries for an extra special Mother's Day breakfast.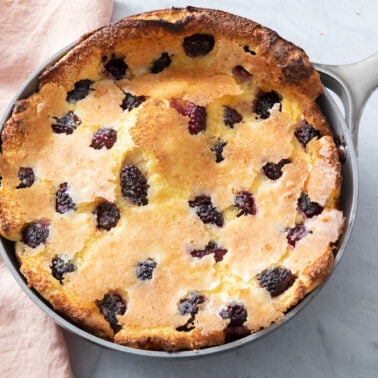 Blackberry Orange Puffy Pancake
This puffy pancake is so much fun for kids to watch puff up in the oven. My kids have made this one for me a few years and it's always delicious!
Mexican Egg & Cheese Quesadilla
Mexican Egg and Cheese Quesadillas are a great, healthy breakfast to get your day started on the right foot! My family is obsessed and I know yours will be too.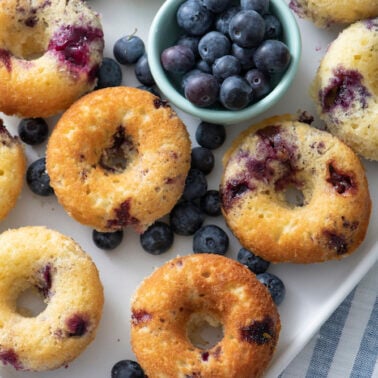 Baked Blueberry Doughnuts
Fresh baked Blueberry Donuts? A dream to wake up to on Mother's Day! These tasty treats are downright delicious!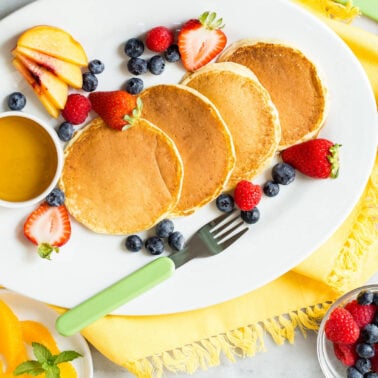 Cottage Cheese Pancakes
The pancakes are our favorite ones to make. They totally delicious and even better topped with maple syrup and some fresh berries!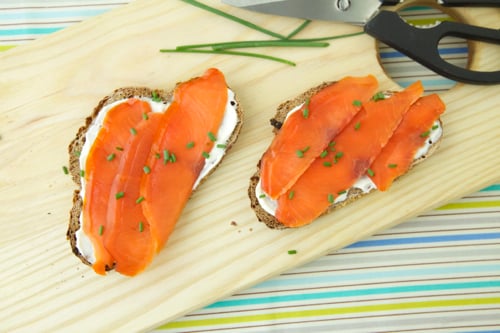 Simple Breakfast Flatbread
This recipe is good for the mama's with little kids. Even small hands can make this recipe! It's cute for it to not be perfect too!
Recipes for Brunch or Lunch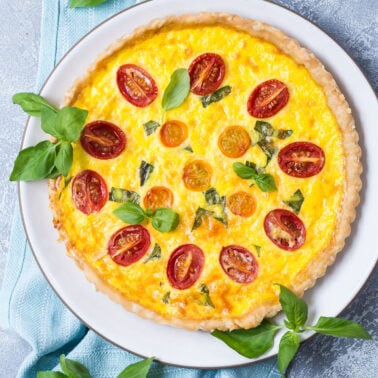 Caprese Quiche
Caprese Quiche is a total showstopper and much easier to make than you would imagine.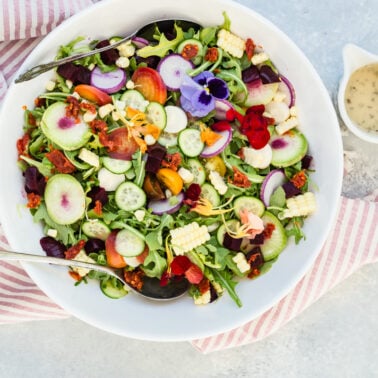 Summer Garden Salad
This salad is light and refreshing! The perfect dish to add to your Mother's Day lunch menu. Added bonus, it's gorgeous!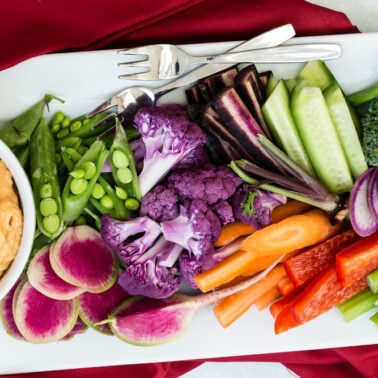 Red Bell Pepper Hummus
Tons of veggies ready to dip in this delicious Red Bell Pepper Hummus is a mama's dream! This is another easy one that your kids could help make too!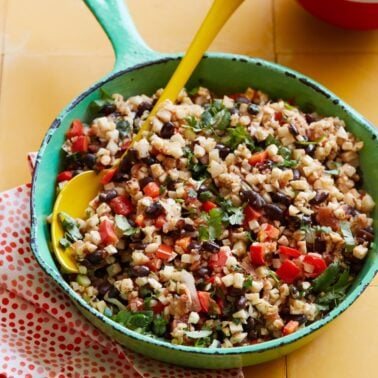 California Style Cauliflower Rice and Beans
This dish is filling yet surprisingly light. All the flavors meld together and make an absolutely delicious side or main dish for Mother's Day.
Summer Pasta Salad
Who doesn't love a fresh Pasta Salad. I know I do! This is another easy recipe that anyone could whip up for the mama in their life.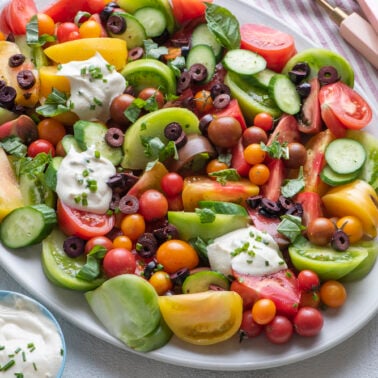 Heirloom Tomato Salad
Heirloom Tomato Salad is one of our go-to recipe when these bright beautiful tomatoes are in season. It's fresh and delicious!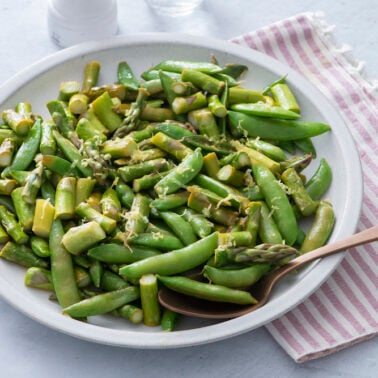 Sugar Snap Pea and Asparagus Saute
This Sugar Snap Pea and Asparagus Sauté is a simple, fresh side dish that can be ready in no time.
Mother's Day Recipes for Dinner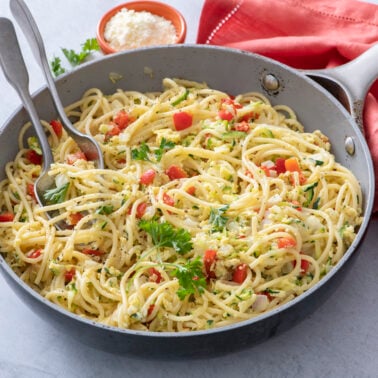 Pasta Mama
I mean… this one has "mama" in the name! It might be a must make for Mother's Day. Pasta Mama is an easy, vegetarian dish that can be made in under 20 minutes.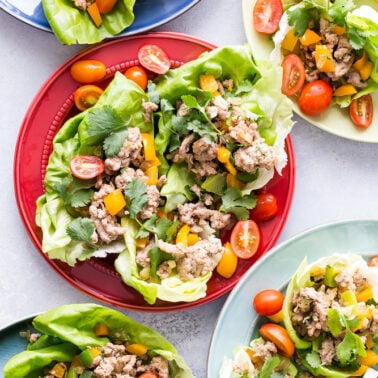 Stir-Fried Chicken in Lettuce Cups
These lettuce cups are crunchy and fresh. In combination with the stir-fried chicken with herbs and a slightly sweet sauce it's really something special.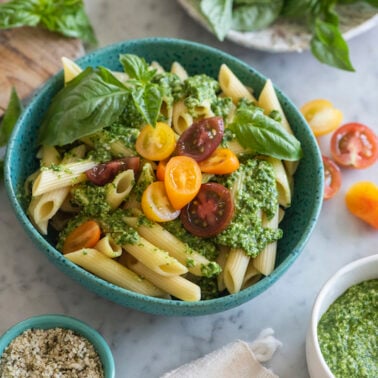 Hemp Seed Pesto Pasta
Sometimes a simple pasta with pesto does the trick! This nut-free pesto is perfect for moms who may have a nut allergy!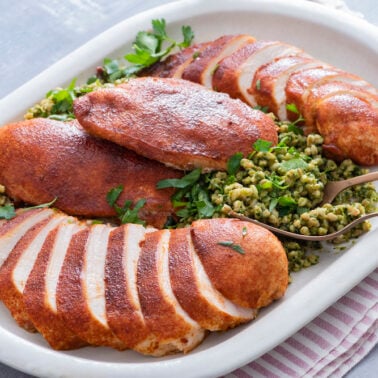 Sweet and Spiced Chicken
Sweet and Spiced Chicken is full of flavor and absolutely delicious. Pair this with the Cauliflower Rice or Asparagus Saute above for a perfect Mother's Day dinner.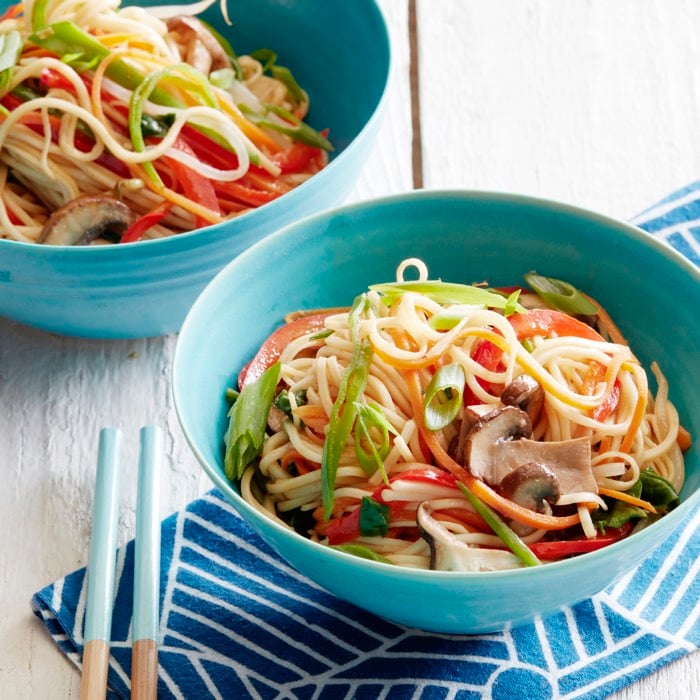 Vegetarian Lo Mein
If you love takeout, but want something homemade, this Vegetarian Lo Mein is a winner! Filling, nutritious and oh so tasty.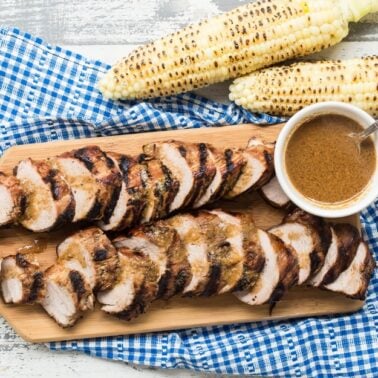 Southern Style Pork Tenderloin
One of my favorite recipes of all time. This pork tenderloin is perfectly marinated and a great entree for someone to throw on the grill for Mother's Day dinner.
Mother's Day Desserts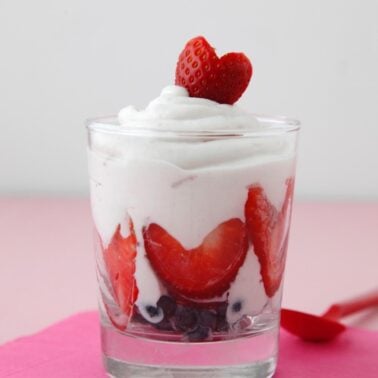 Berry Heart Parfaits
Cut strawberries into the shape of a heart to show your mom how much you love her this Mother's Day!
Frozen Chocolate Peanut Butter Banana Bites
These little bites are absolutely addictive. Plus its a fun activity for kids to get involved in the kitchen making something for the mom in their life!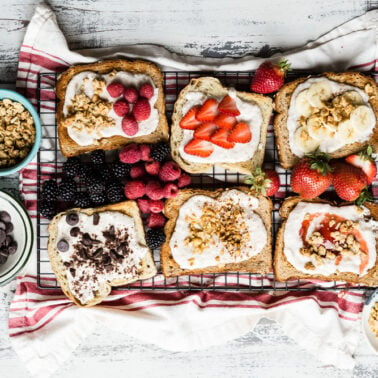 Banana Cottage Cheese Honey Spread
Another simple recipe that packs so much flavor! It's so easy to make and looks beautiful spread on a piece of toast and topped with fresh fruit!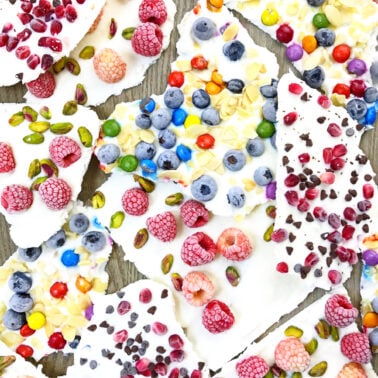 Frozen Yogurt Bark 3 Ways
This is a healthy but tasty dessert. Fresh fruit and yogurt make a perfect combination for a Mother's Day treat.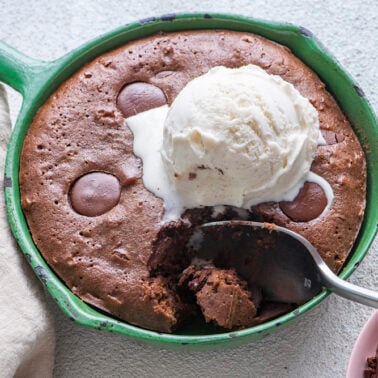 Skillet Mexican Brownie
This fudgy and chocolatey Skillet Mexican Brownie is so decadent and delicious after one bite you'll be asking for more!
The Best Chocolate Chip Cookies
One of my favorite desserts is a tried and true, perfectly baked Chocolate Chip Cookie. It's hard to beat this recipe!
Hope you have a beautiful mother's day being celebrated and/or celebrating the mom in your life. Happy Mother's Day! Let me know what you think of this roundup in the comments! Then, tag me on social media if you make any of these recipes for your mom this weekend!