School is almost back for lots of us, but that doesn't mean summer produce is gone just yet! What are you looking forward to making this week? 
BREAKFAST:
Smoothies! Sticking with our vacay vibes and making this Tropical Smoothie along with Tastes-Like-Ice-Cream Kale Smoothie, Chocolate Almond Butter Smoothie and Bright Green Smoothie. For weekend brunch we're having Bubble Waffles!
SNACKS:
For snacks this week we've got Strawberry SunButter Bites, Banana Sushi, Banana Berry Bread and Protein Cereal Bars.
LUNCH:
These Two Tone Sandwiches are SO easy to make and make lunch time a little more fun. We're also making Grilled Pizza Roll Ups, Grilled Cheese Avocado Sandwiches (again) and BLT Bites.
DINNER:
Sunday: Miso Marinated Fish with Perfect Brown Rice and Sugar Snap Pea and Asparagus Saute — a simple Sunday supper.
Monday: Vegetarian Sheet Pan Nachos with Guacamole for meatless Monday. The kids love helping me make this one because they get to toss all their favorite toppings on!
Tuesday: Crock Pot Meaty Pasta Sauce on pasta with a Caesar Salad. I love this recipe because I can set it and forget it in the crock pot and dinner cooks itself!
Wednesday: Fish in Parchment Paper loaded up with tons of veggies and a side of Brown Rice Cakes.
Thursday: Mu Shu Chicken on top of white rice. This meal is so easy to whip up! Pro tip: Use a rotisserie chicken to save you time!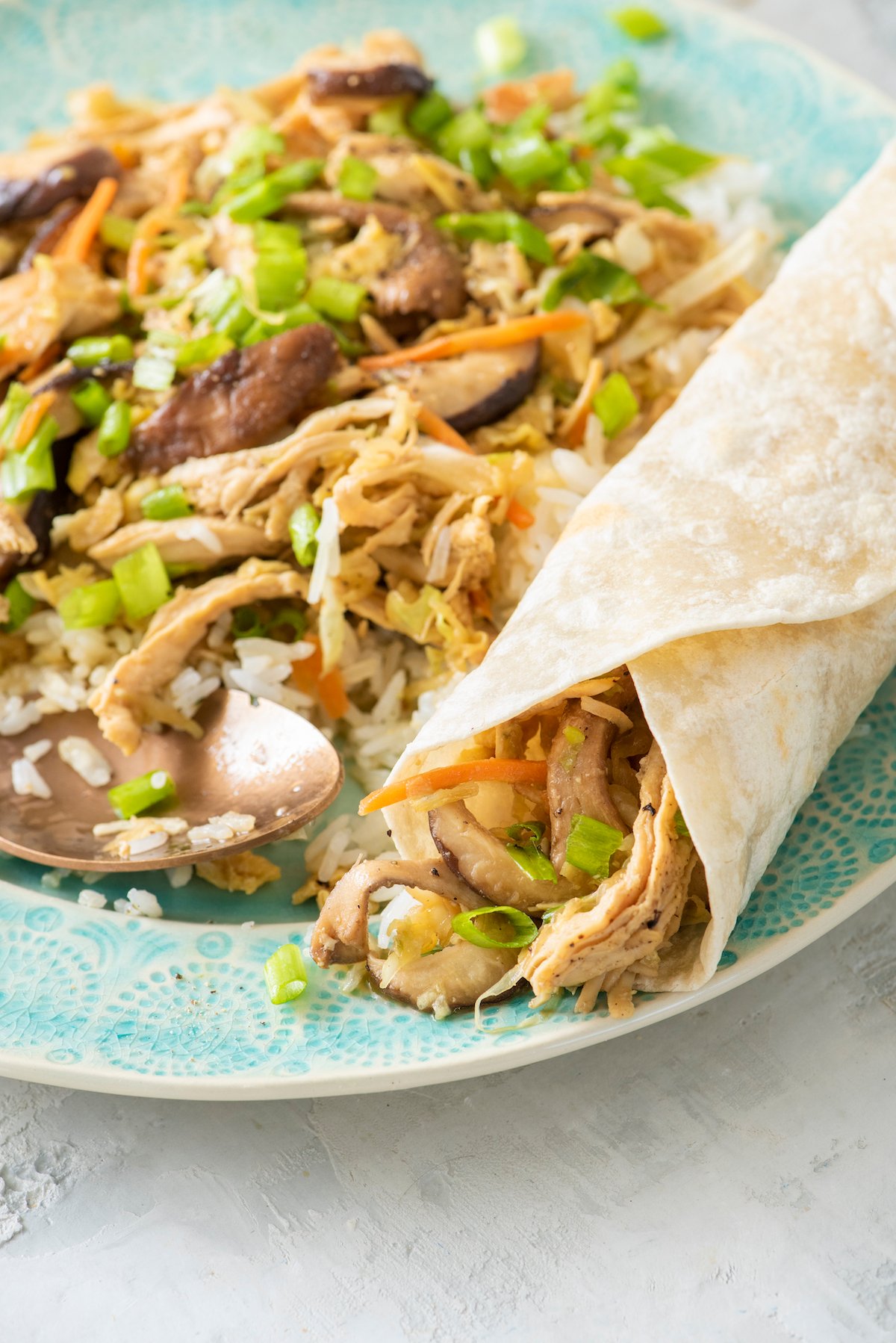 Friday: Green Machine Pizza and a Skillet Mexican Brownie for the weekend!
Saturday: Order in from local restaurant!
Hope everyone has a great week!