Christmas dinner is covered! Every recipe you need to make Christmas dinner a success all in one place. Appetizers, entrees, desserts and more! Keep scrolling for the COMPLETE Weelicious Christmas Dinner Menu!
Appetizers for Christmas Dinner:
Nothing makes a holiday table look more festive than a Holiday Party Board! Grab your favorite red and green snacks or dye free candies and let the creative juices start flowing. There's no wrong way to make a party board and it's a great way to get the kids involved in the festivities!
Snacking on these Stuffed Mushrooms while making Christmas dinner is the BEST! They're healthy and delicious!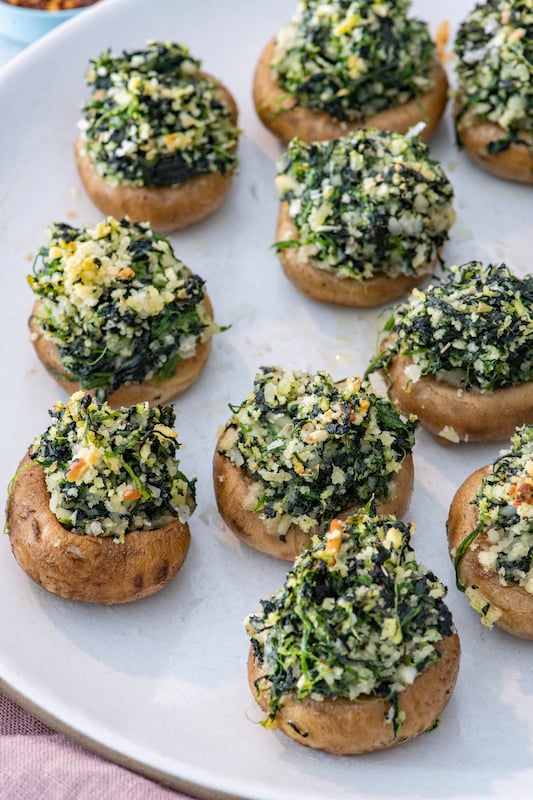 There's nothing cuter than these strawberry Santa Hats. Plus, these are a great activity to occupy the kids with while you're preparing the rest of the meal!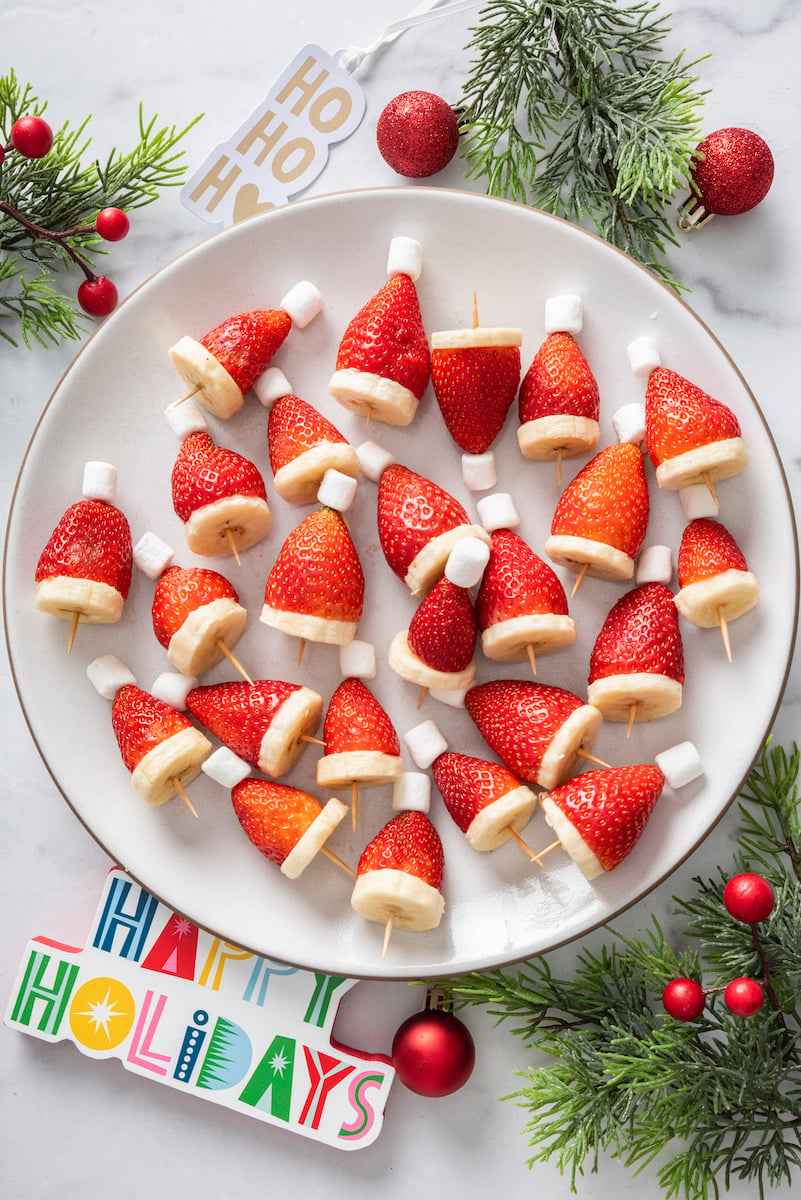 This green Avocado Honey Dip looks festive on any holiday table and is super yummy. Serve with pretzel sticks or pita chips!
A good dip is always great for appetizers. Serve this Roasted Red Pepper Almond Dip with some crackers and fresh veggies like carrots and celery and enjoy!
Salads for Christmas Dinner:
This salad is filled with tons of winter's best flavors like pomegranate seeds and toasted walnuts. Super delicious and fresh.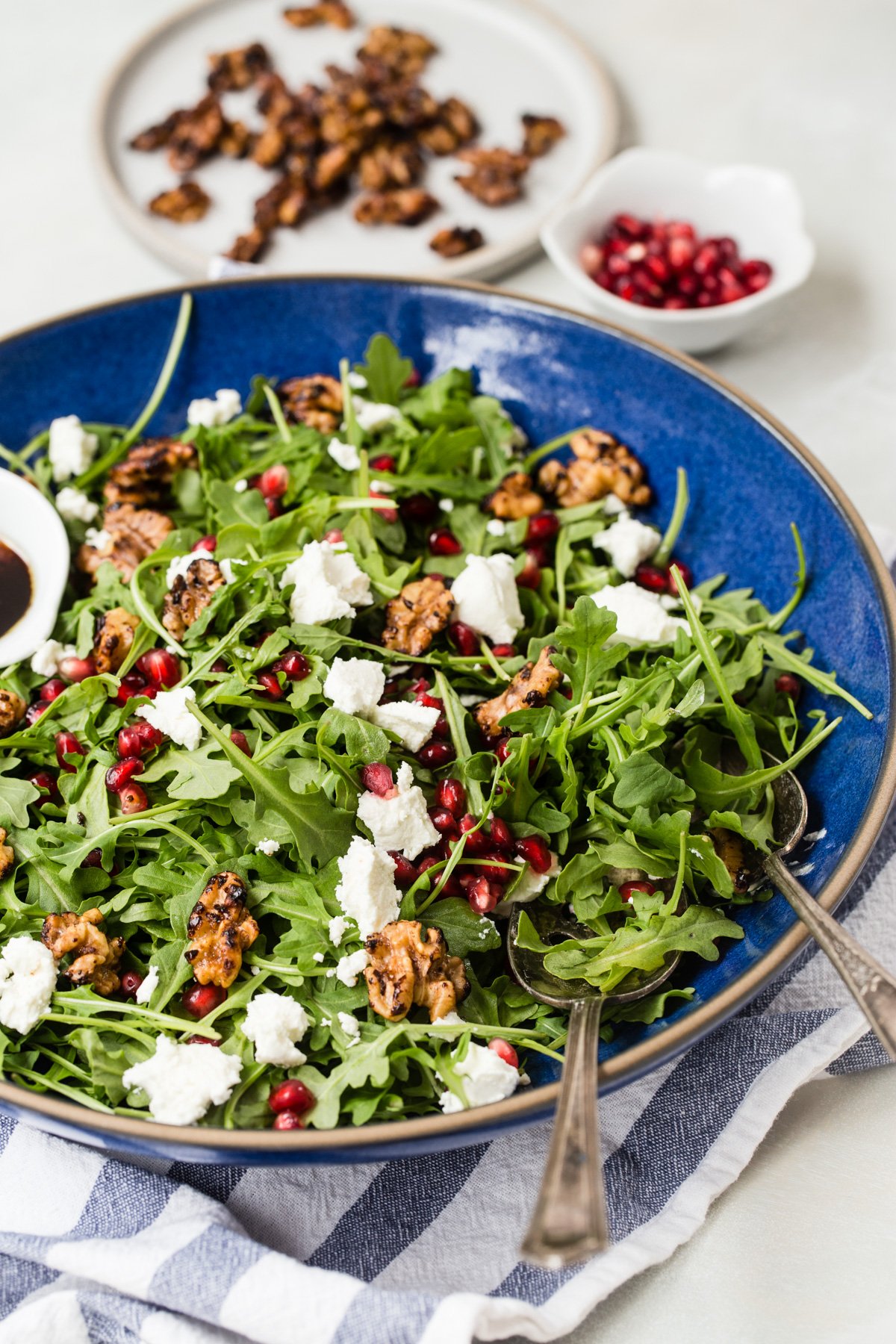 I love this salad. It's bright and colorful and has tons of flavors and textures!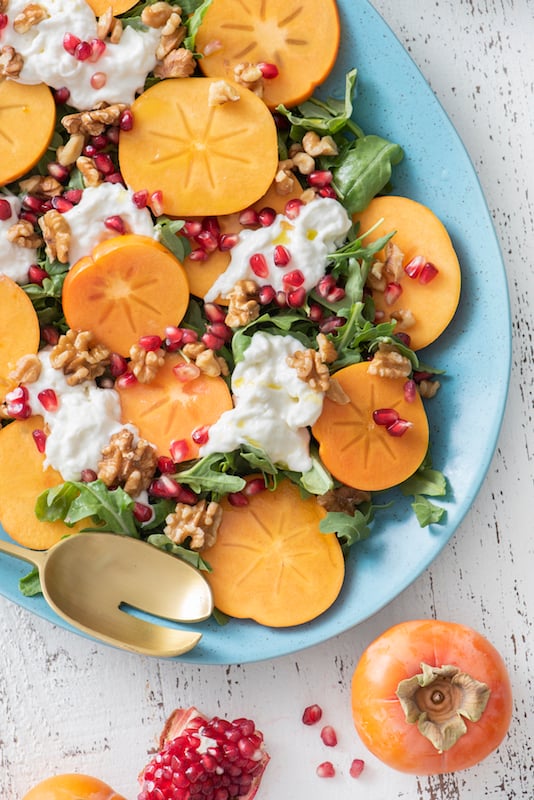 This salad is absolutely gorgeous and filled with tons of winter citrus. Such a great addition to your Christmas menu.
Entrees for Christmas Dinner:
Having ham for Christmas dinner has been a tradition for my family for as long as I can remember. This Pineapple Brown Sugar Glazed Ham has SO much flavor.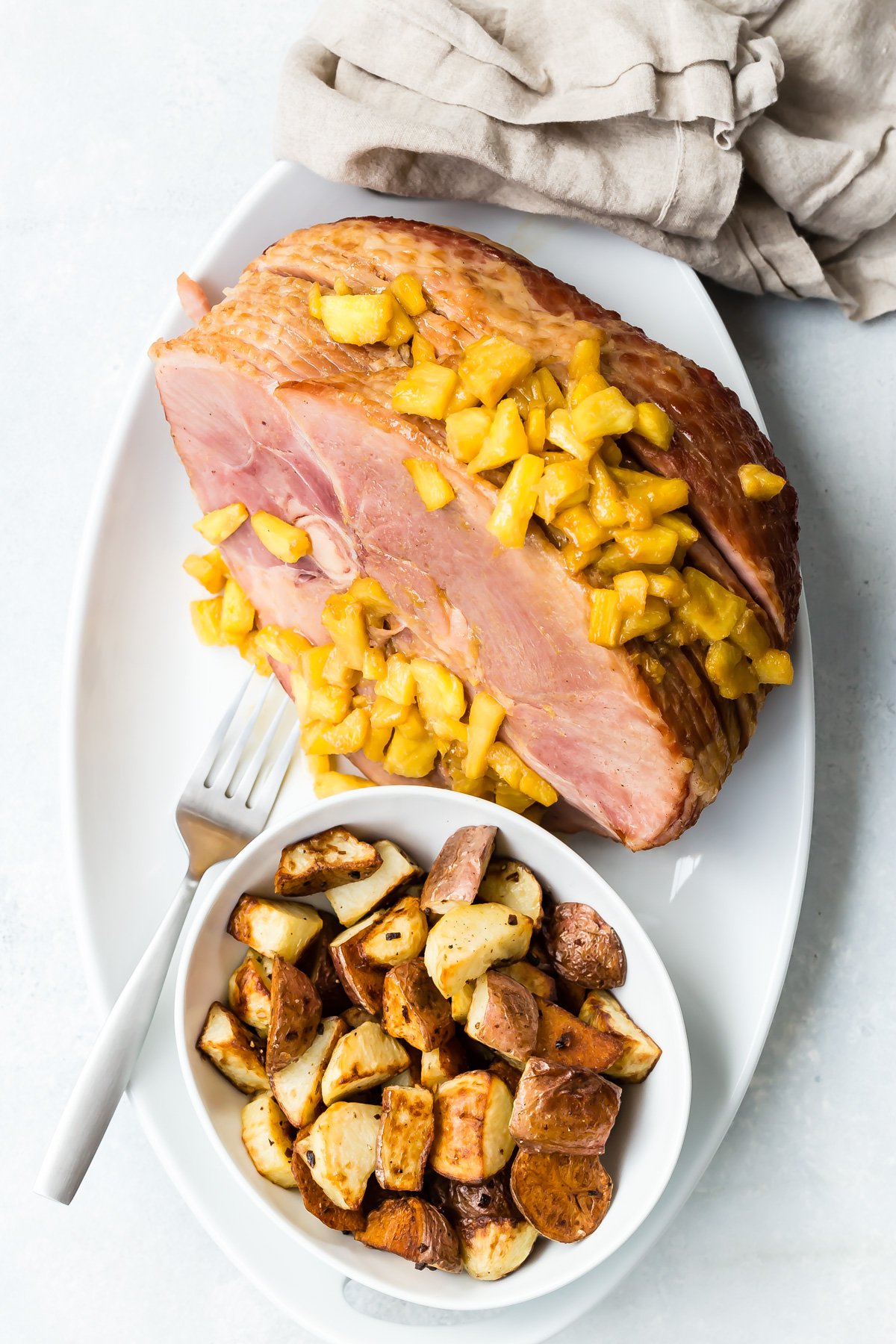 If a biscuit sandwich sounds like the best thing ever, make these HPB's. Also known as Ham, Pineapple and Biscuit Sandwiches.
Thanksgiving isn't the only time to serve up a gorgeous turkey! Maple Brined Turkey is a great addition to a Christmas dinner menu.
This is my all time favorite pork tenderloin recipe that I make on repeat during the summer especially. I've made this for Christmas dinner in the past though and everyone LOVED it.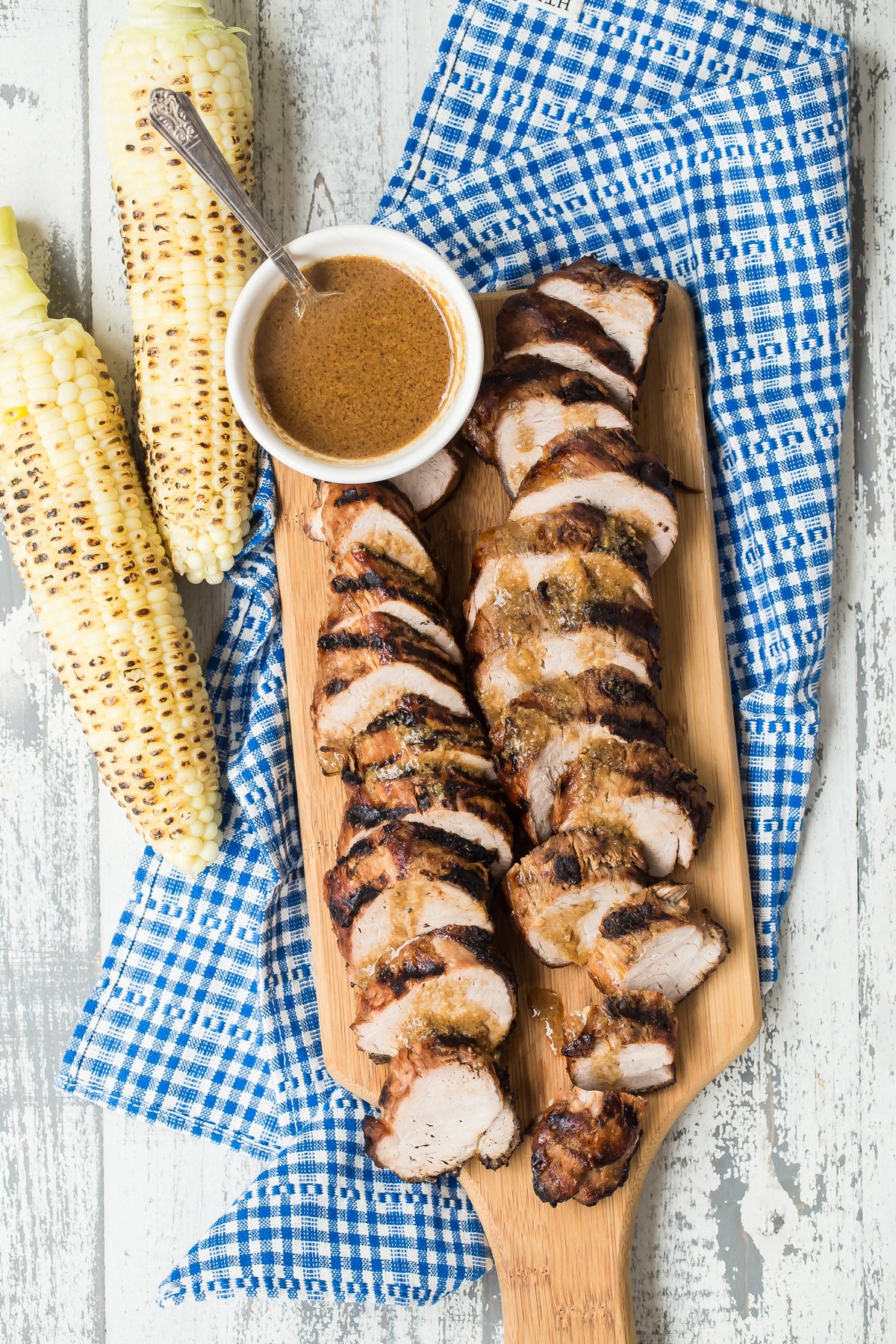 If you're looking for a hearty and delicious vegetarian entree for Christmas dinner, this Baked Farro with Lentils, Tomato and Mozzarella is the best!
Side Dishes for Christmas Dinner:
One of my favorite sides of all time, especially on Christmas Day, is Cheese Grits. There's nothing quite like them!
Macaroni and Cheese for Christmas dinner is always welcomed. This classic recipe is our favorite!
Herb Garlic Roast potatoes are super crispy and 100% delicious!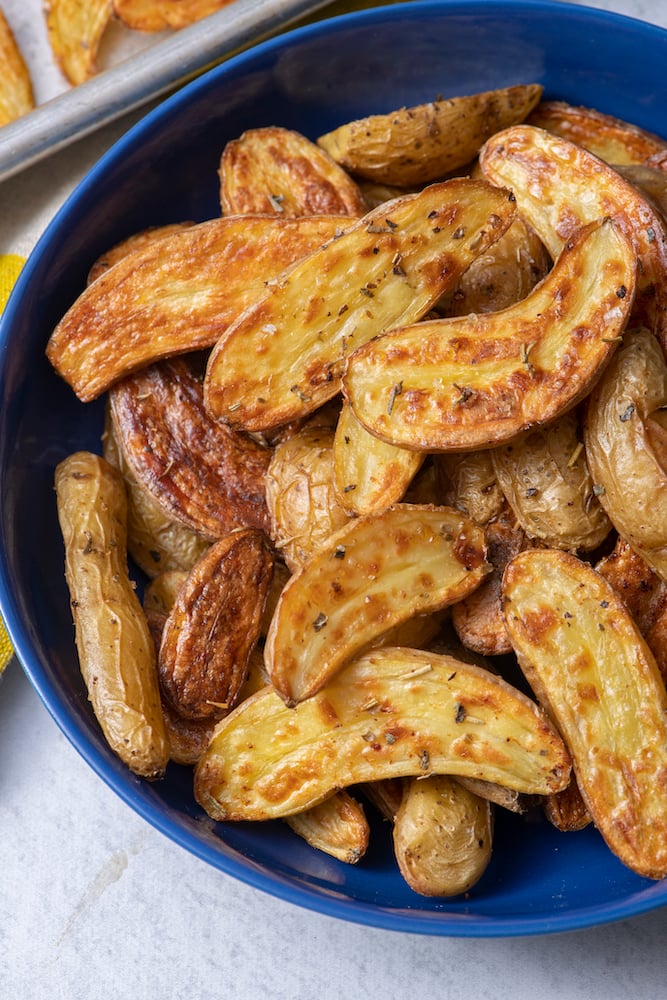 I think Brussels sprouts are my favorite vegetable of all time. This Roasted Balsamic Brussels Sprouts recipe is one of the best ways to make them!
Because who doesn't love a loaded mashed potato? Add these Buttermilk Bacon Whipped Potatoes to your Christmas menu and be the star of the holidays.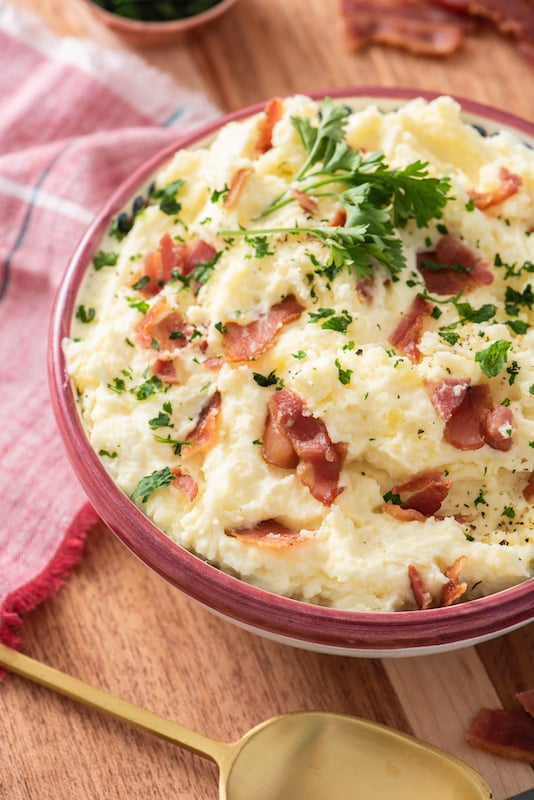 If you've never made Cheesy Popovers, now is the time! These little rolls are like fluffy pillows. They're so light and airy and make a great addition to Christmas dinner.
Pasta Recipes for Christmas Dinner:
I know a ton of families that do lasagna for Christmas dinner. This Polenta Lasagna is one of my favorite ways to change up traditional lasagna.
Sticking to the pasta train, Wild Mushroom Pasta is a recipe we make ALL the time. It's super simple but makes a big impression.
Lasagna Rolls are close to a more traditional lasagna, but the noodles are made into individual rolls instead of layered on top of each other. Super cute and delicious!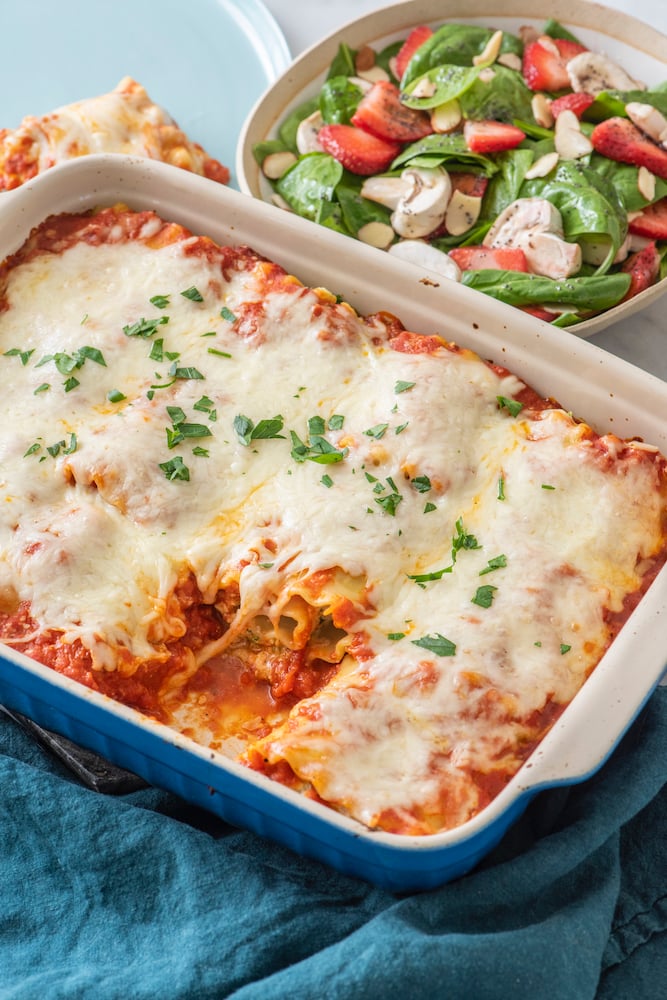 Dessert for Christmas Dinner:
The flavors in this Apple Almond Cake just scream holiday to me. It's a perfect addition to your Christmas dessert table.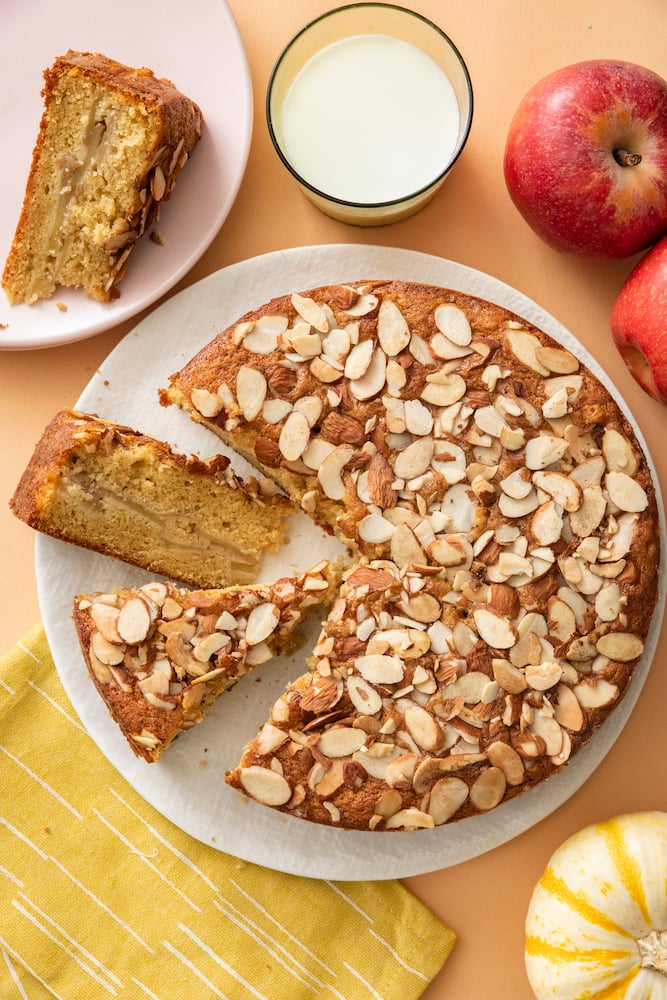 A bundt cake is always welcome at our Christmas dinner. Persimmon's are in season during the winter so this cake is great to make!
I mean, these Classic Spritz Cookies are just plain cute and fun to make! Snack on these with a cup of coffee after dinner.
Even more festive than the Spritz Cookies, Sugar Cookies! Decorate these with the kids for a fun Christmas Day activity.
If you have chocolate lovers joining you for Christmas dinner, these Chocolate Molten Lava Cakes are a must-make!
Extra eggnog? Try these Eggnog Sugar Cookies for Christmas dessert!
If you love fruitcake during the holidays, these bars are for you! Filled with tons of dried fruit and absolutely delicious.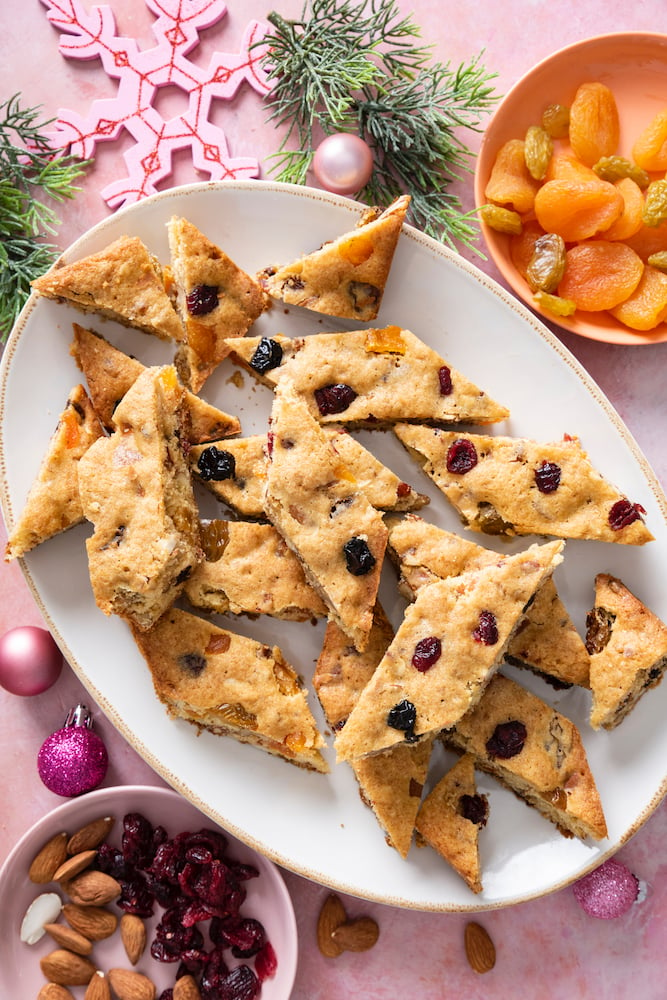 This might be my favorite cake to make during the holidays. All the warm flavors of ginger and molasses in one cake! Yes please.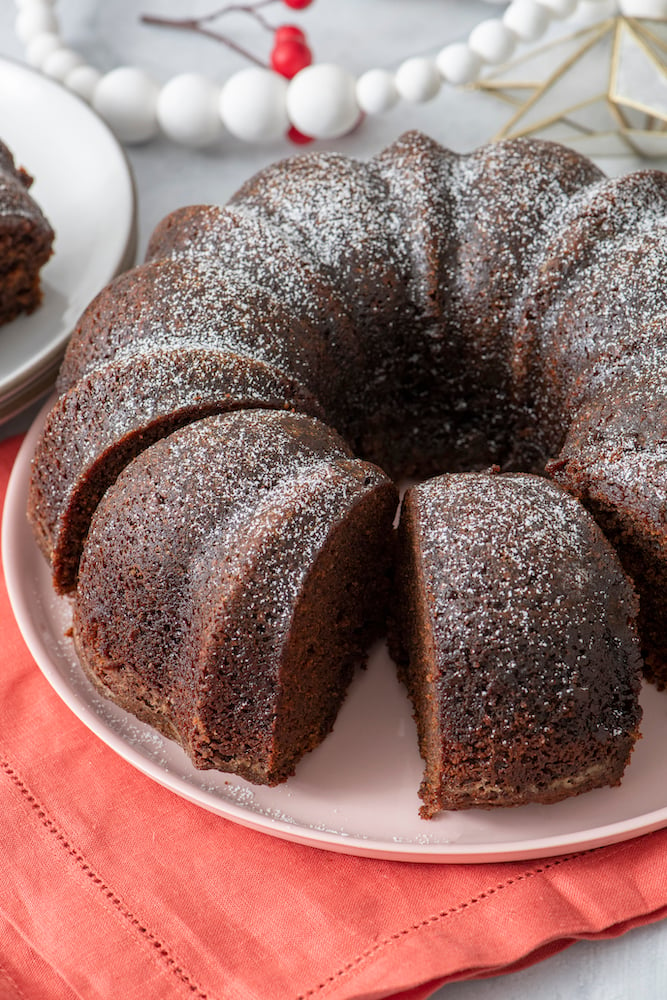 These Holiday Chocolate Chip Sprinkle Bars are my most popular Christmas recipe at the moment. They're absolutely delicious and couldn't look more festive!
Only four ingredients, these Cake Mix Sprinkle Cookies are so easy to make.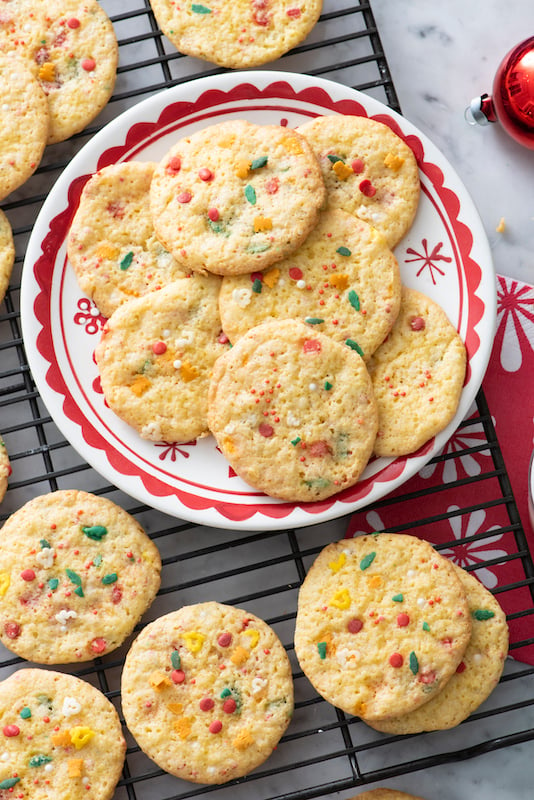 Any of these recipes will make your Christmas day menu extra special. I hope you all have a merry and bright holiday! Tag me on Instagram if you make any of these recipes this year!