Halfway through October?! What! Can't believe it. Got lots of good fall recipes that will warm you right up on this week's meal plan. What are you excited to make this week?
BREAKFAST:
Smoothies get our day started on the right foot. This week we're making Cotton Candy Smoothie, Carrot Orange Ginger Smoothie, Matcha Vanilla Date Smoothie and Tastes-Like-Ice-Cream Kale Smoothie. For weekend brunch we've got Pumpkin Waffles.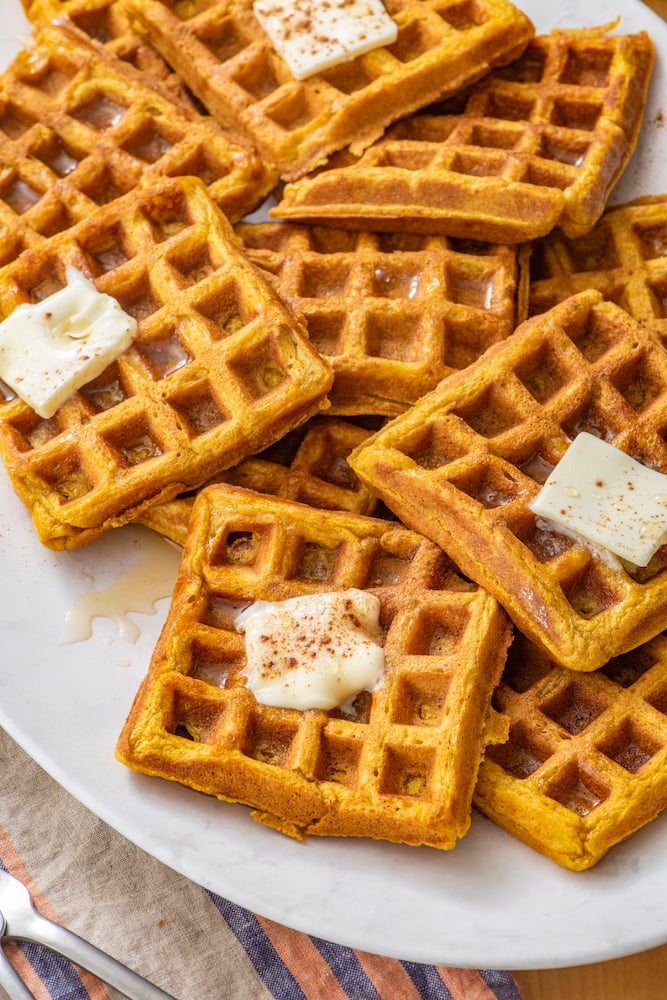 SNACKS:
Snacks on the menu this week are Air Fryer Crispy Chickpeas, Mini Sweet Potato Muffins, Chocolate Chip Granola Bars and Fruit and Oat Crumble Bars.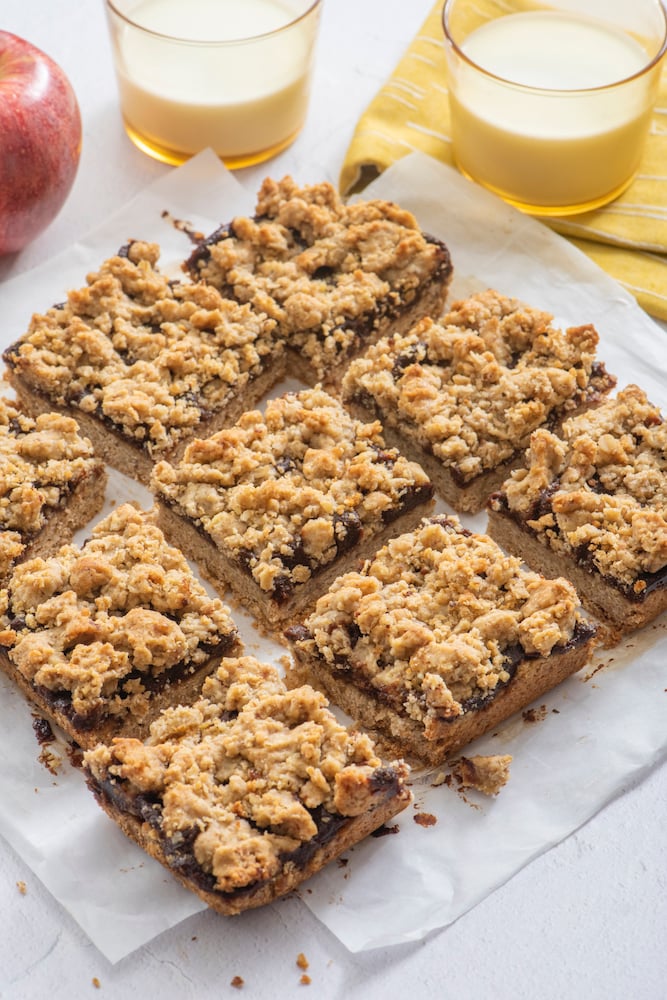 LUNCH:
For lunch this week we've got Pumpkin Spice Oatmeal in the Crock Pot, Egg Pesto Melt, Veggie Tortilla Rollups and Sandwich-on-a-Stick.
DINNER:
Sunday: Roast Chicken with Caramelized Lemons, Cherry Tomatoes and Olives and a big Easy Breezy Roast Veggie Salad with Crispy Smashed Potatoes.
Monday: Warm and hearty Broccoli Cheese Soup for meatless Monday. We're pairing it was a classic — Brown Rice Cakes and some extra Air Fryer Veggies.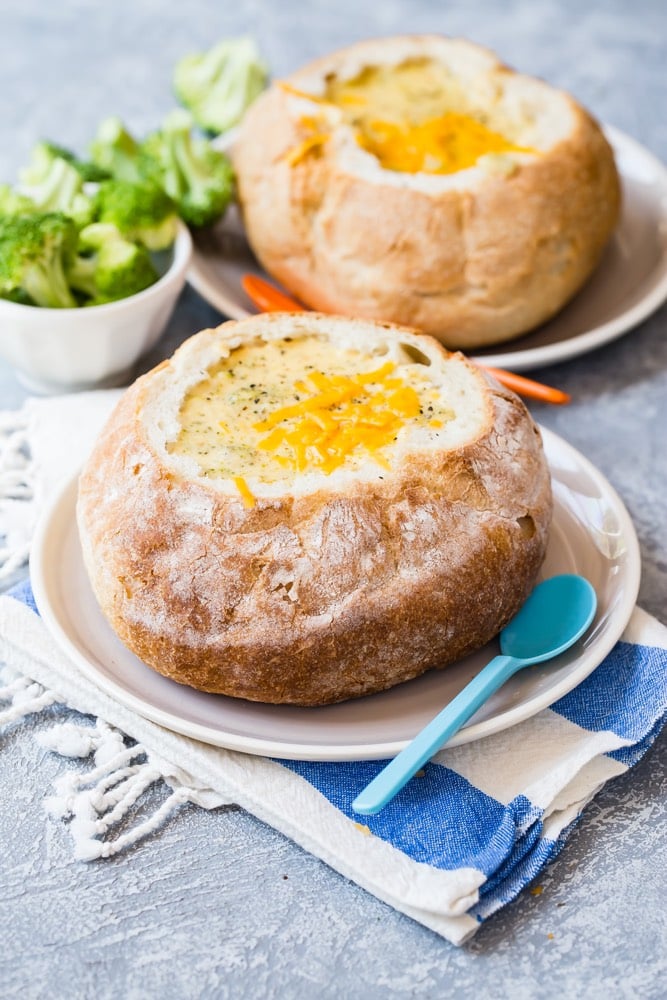 Tuesday: Beef & Broccoli Stir Fry with Brown Rice from One Potato Box.
Wednesday: Lentil Bolognese with Caesar Salad from One Potato Box. This is a brand new recipe available for One Potato subscribers made with Melissa's organic lentils.
Thursday: Crispy Chicken Nuggets with Broccoli and Sweet Potato Fries from One Potato Box. Super easy, and healthier than fast food!
Friday: Salmon Burgers with all the toppings and Sweet Potato Fries on the side. Plus a Apple Almond Cake for dessert (and to snack on throughout the weekend!)
Saturday: Order in from local restaurant!
Have a wonderful week!