It's finally here! My FAVORITE cooking week of the year! Thanksgiving! Tons of recipes for you all to choose from for the big day, as well as delicious ones for the rest of the week too. What are you most excited to eat this week?
BREAKFAST:
Smoothies! This week, we've got Cotton Candy Smoothie, Berry Green Smoothie, Vanilla Kale Spirulina Smoothie and Chocolate Almond Butter Smoothie. For brunch this weekend I've got Breakfast Casserole. Super easy and yummy!
SNACKS:
Snacks this week are going to be Banana Wheat Germ Muffins, Protein Balls, Air Fryer Salt and Vinegar Pasta Chips and Apple Donuts.
LUNCH:
Of course tons of leftovers at the end of the week so we'll have a Turkey Cranberry Bagel Sandwich or two, but the rest of the week we're making Pumpkin Spice Oatmeal in the Crock Pot, Smash Toast Breakfast Boats, and Cauliflower Crusted Grilled Cheese.
DINNER:
Sunday: Starting the week of simple with Wild Mushroom Pasta and a big farmers market salad.
Solve Mealtime with One Potato
I'm the proud co-founder of One Potato, a meal delivery service that makes family meals even easier by taking the time and stress away from food prep. Most recipes are made in 30-minutes or less and all are Weelicious-tested and kid-approved. Simple, delicious, nutritious recipes that are crafted to bring families together around the dinner table.
I invite you to give One Potato a try!
Monday: Stuffed Butternut Squash with Autumn Salad from One Potato Box for meatless Monday.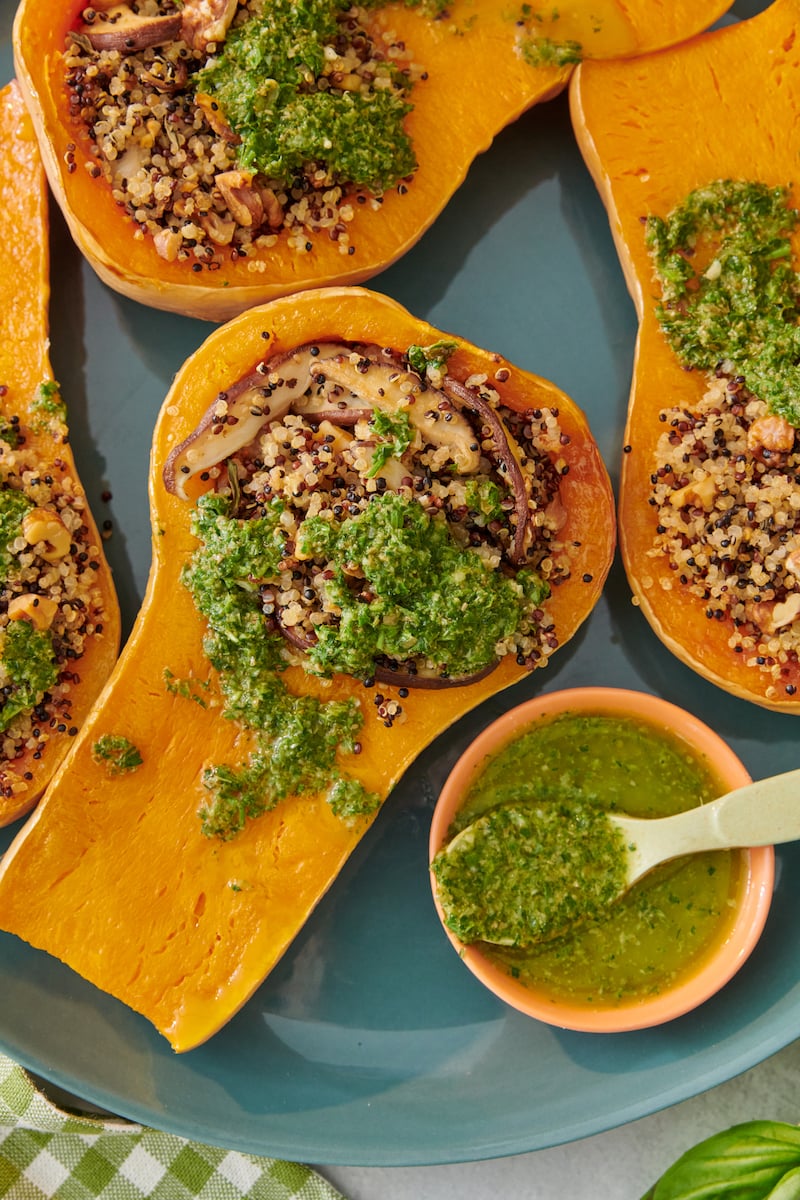 Tuesday: Butternut Squash Ravioli with Persimmon & Cranberry Salad from One Potato Box. Simple and delicious as always. You can never have too much butternut squash!
Wednesday: French Onion Soup with Grilled Cheese from One Potato Box. A cozy Thanksgiving eve meal.
Thursday: Thanksgiving! We're making The Best Brined Turkey, Kid's Apple Sausage Stuffing, Sweet Potatoes in Orange Cups, Cast Iron Brussels Sprouts with Pomegranate and Garlic, Cheesy Popovers then Maple Pumpkin Pie and Pecan Pie for dessert! Listing a couple more recipes and round ups below so you have more to choose from! Let me know what you end up making 🙂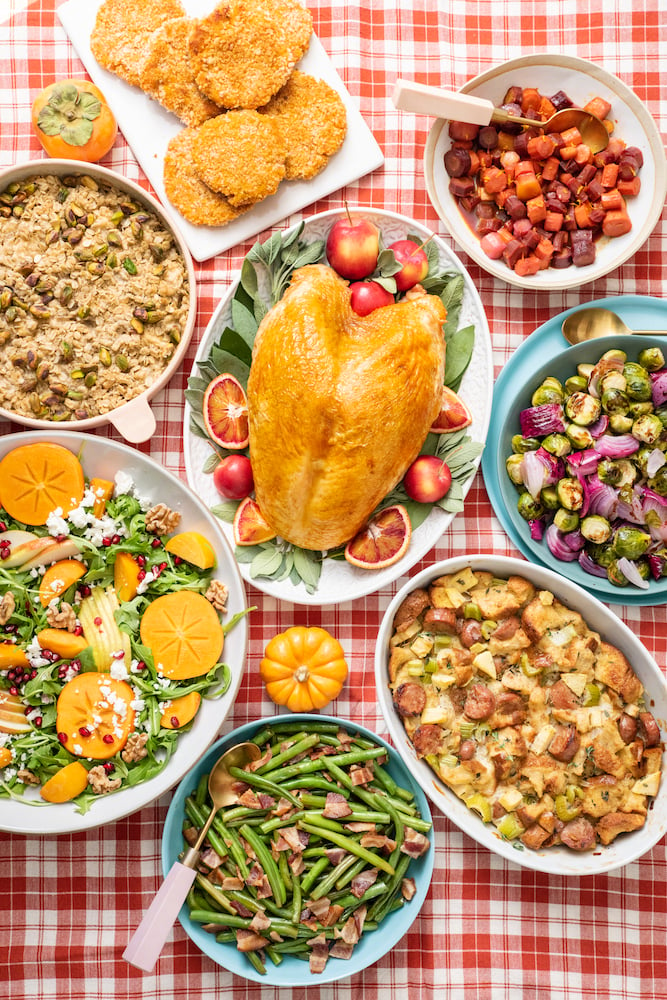 Friday: I'm predicting leftovers will be happening on Friday so I'm going to make Leftover Thanksgiving Turkey Shepherd's Pot Pie. If you don't have leftovers, try a simple soup like this Celery Root Soup with some Air Fryer Veggies.
Saturday: Order in from local restaurant!
HAPPY THANKSGIVING!!