This week's family meal plan is SO GOOD! I'm adding recipes for Mother's Day too. I hope all of the mamas reading this feel loved this Sunday! Let me know what you think!
BREAKFAST:
The smoothies we're making this week are Vanilla Avocado Greens Smoothie, PMS Smoothie, Carrot Orange Ginger Smoothie, and Chocolate Almond Butter Smoothie. They're all delicious and nutritious. Plus we're planning on our go-to Quick Oatmeal Pancakes for weekend brunch.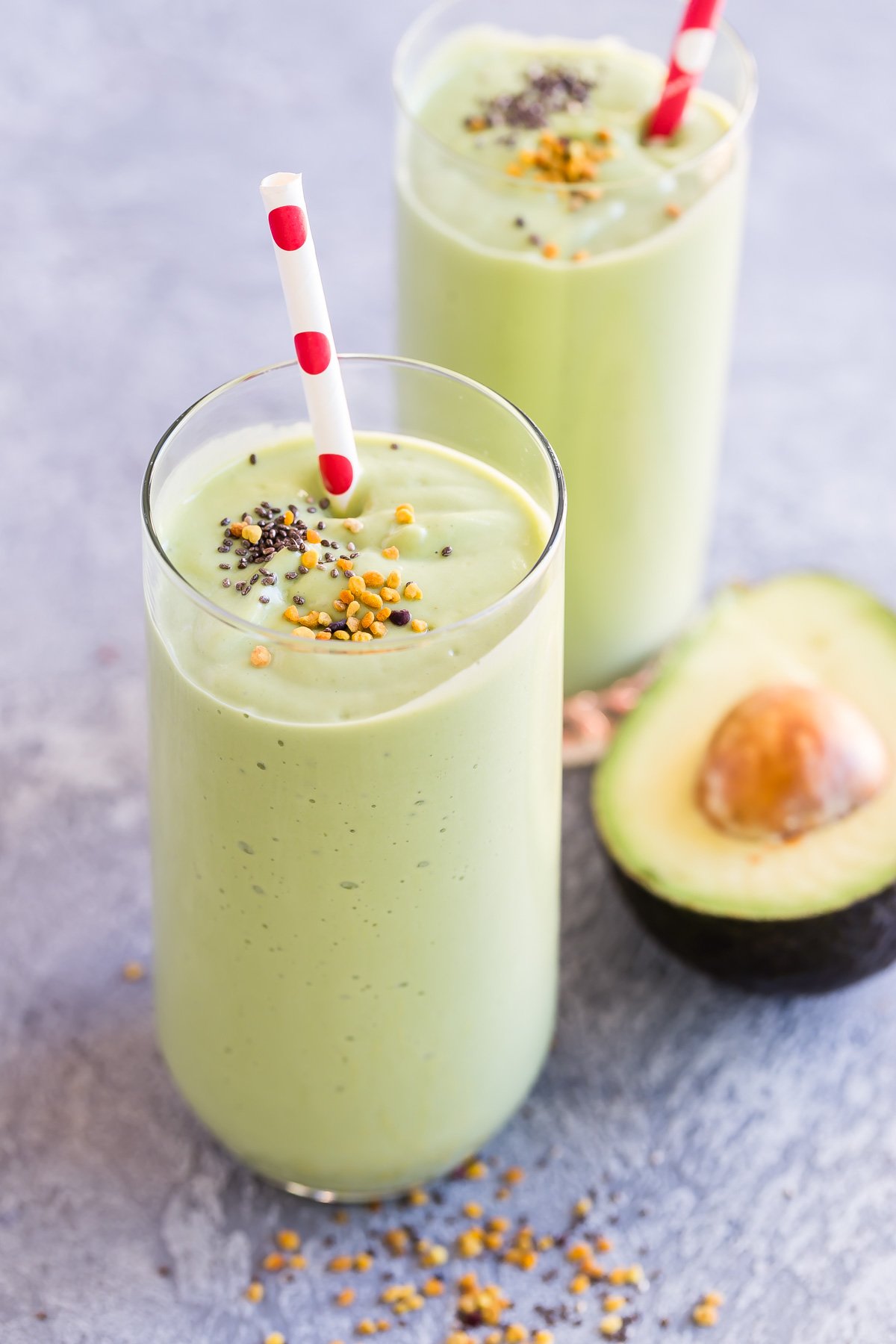 SNACKS:
I try to keep snacks fun while also being filling so we're making Crunchy Granola Bites, Protein Balls, Zucchini Muffins and Roasted Honey Cinnamon Chickpeas this week.
LUNCH:
Bright and colorful is the theme for lunch this week! We're planning on Green Veggie Pancakes, Egg Pesto Melts, Acai Bowls and Rainbow Waffles.
DINNER:
Sunday: For Mother's Day dinner I'm requesting Southern Style Pork Tenderloin with our favorite Crispy Smashed Potatoes and Sugar Snap Pea and Asparagus Saute from my family! Luckily, they're in the kitchen as much as I am so I'm in good hands!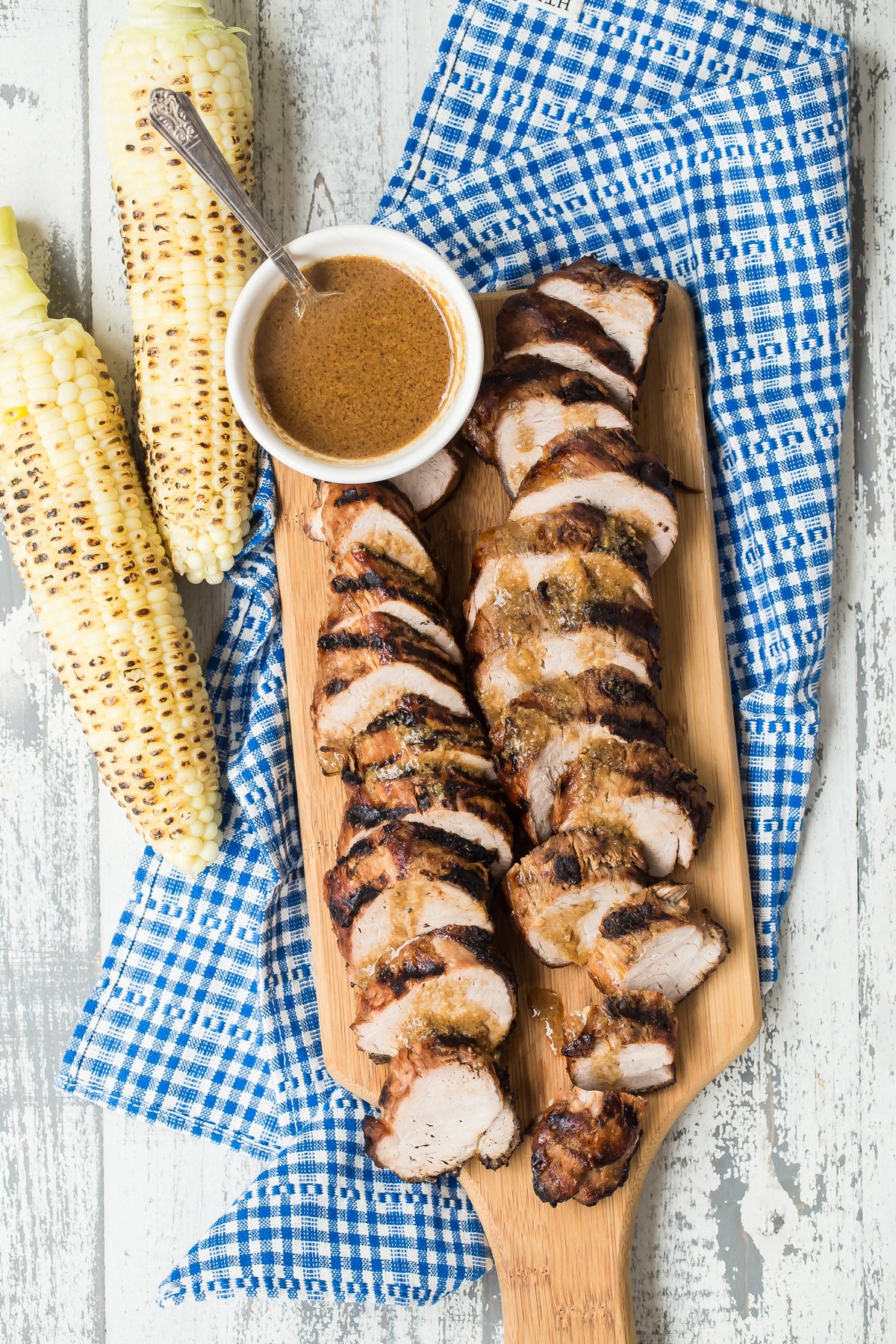 Monday: For a meatless Monday meal we're making Vegetarian Chimichangas with a side of Pressure Cooker Black Beans and homemade Guacamole.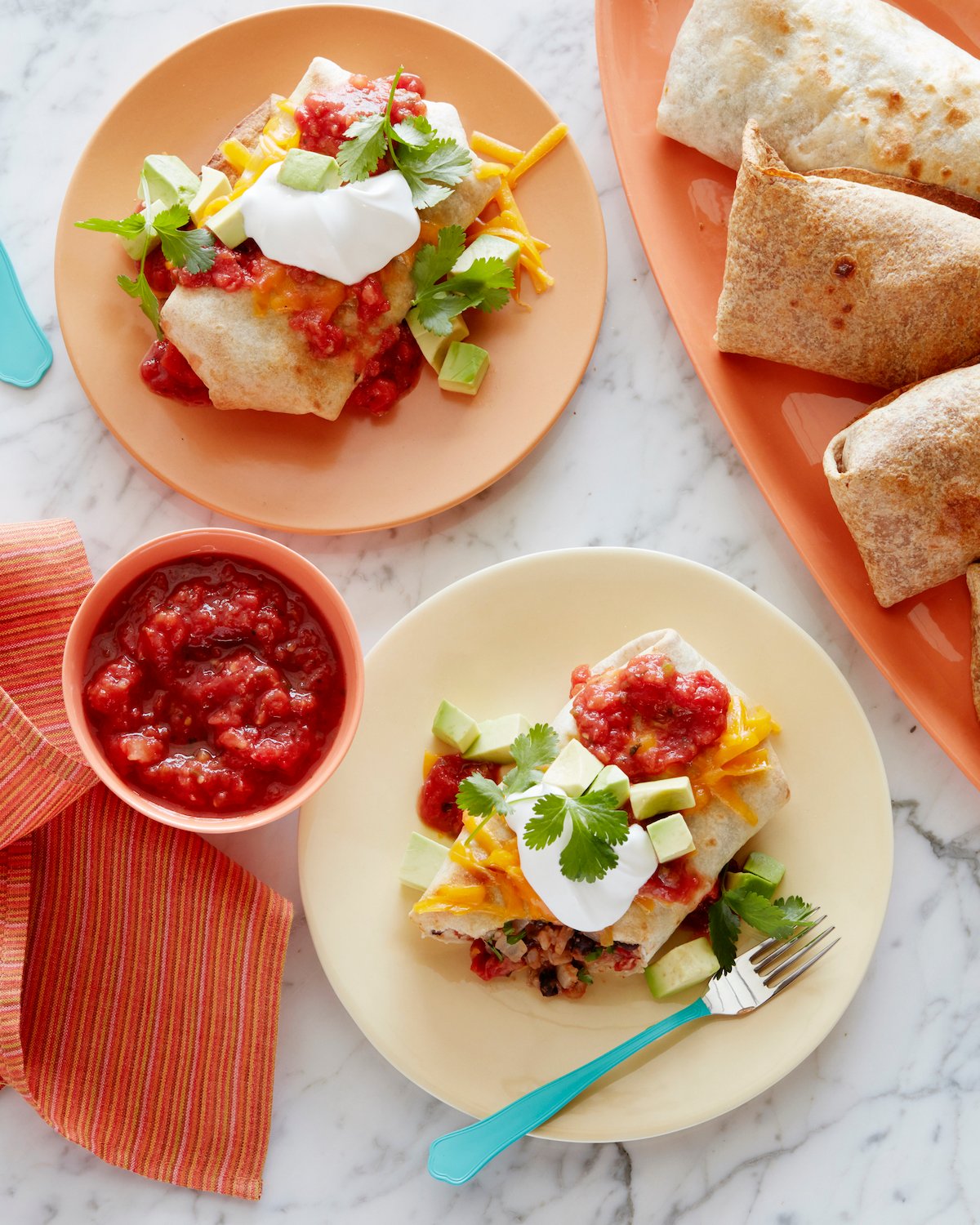 Tuesday: Orange Chicken with Brown Rice. This recipe is one of Chloe and Gemma's favorites!
Wednesday: Pupusas with all the toppings for a midweek meal. This is the ultimate DIY meal so everyone gets their pupusas how they like them!
Thursday: Middle Eastern Sheet Pan Chicken Dinner makes life so easy. Everything for dinner on one sheet pan with so little to clean up. Then we're making Oatmeal Chocolate Chip Sea Salt Cookies for dessert.
Friday: Pizza Friday once again! We're going with Sheet Pan Pizza with No-Yeast Crust to keep it simple with a big Summer Garden Salad. 
Saturday: Order in from local restaurant!
Hope everyone has a great week and makes lots of yummy recipes! Let me know what your favorites are.