Happy New Year! Starting the year off with a top notch family meal plan that I'm so excited for. Here's what we're making
BREAKFAST:
New year, same smoothie train! This week we're making Cotton Candy Smoothies, Immune Boosting Very Berry Smoothies, Cherry Vanilla Smoothies and Chocolate Peanut Butter Smoothies. Then this delectable Waffle French Toast for weekend brunch.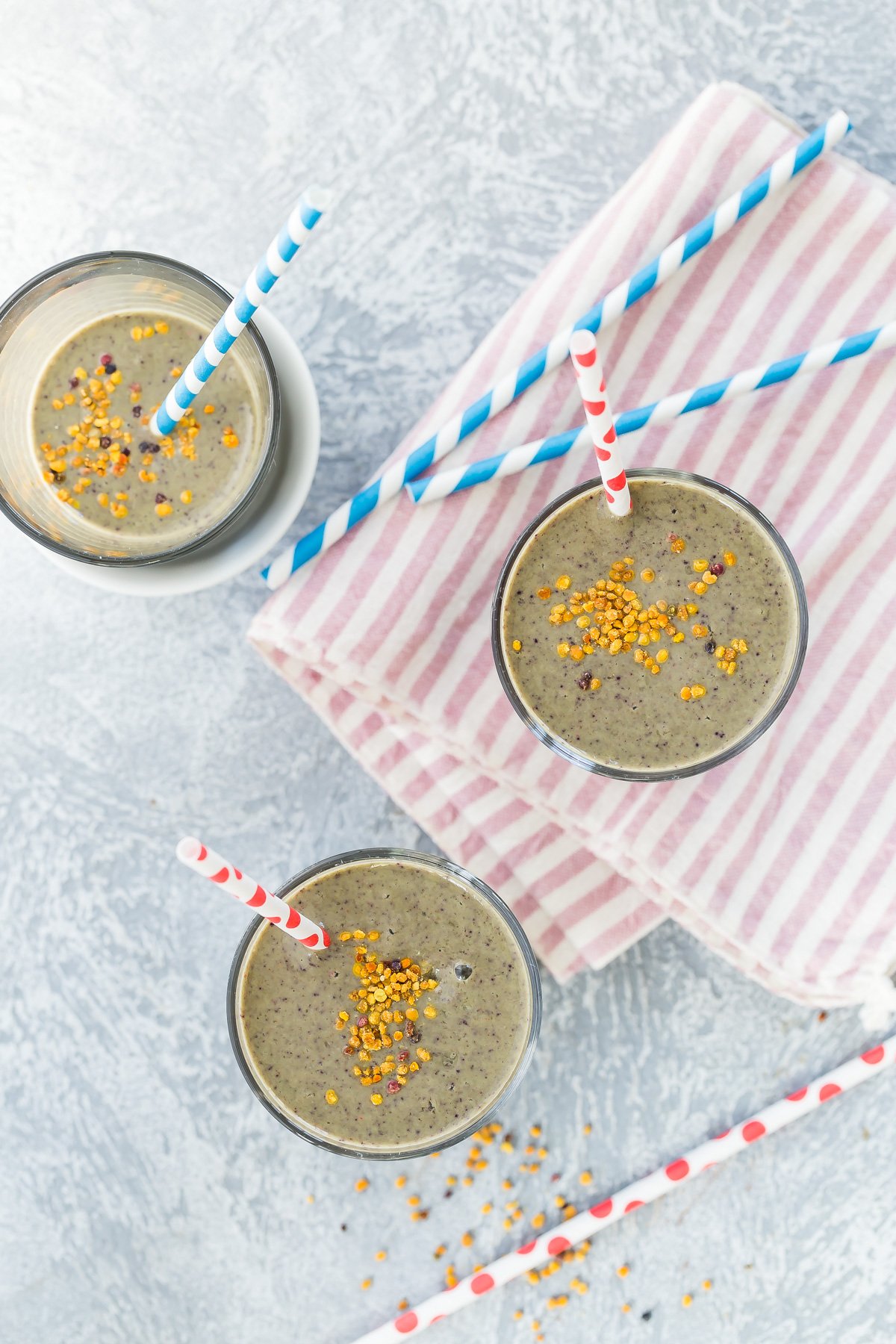 SNACKS:
Healthy and delicious is the snack game this week (and most weeks). We're having Protein Balls, Flourless Pumpkin Chocolate Muffins, Gingerbread Animal Crackers and Everything Kale Chips to snack on.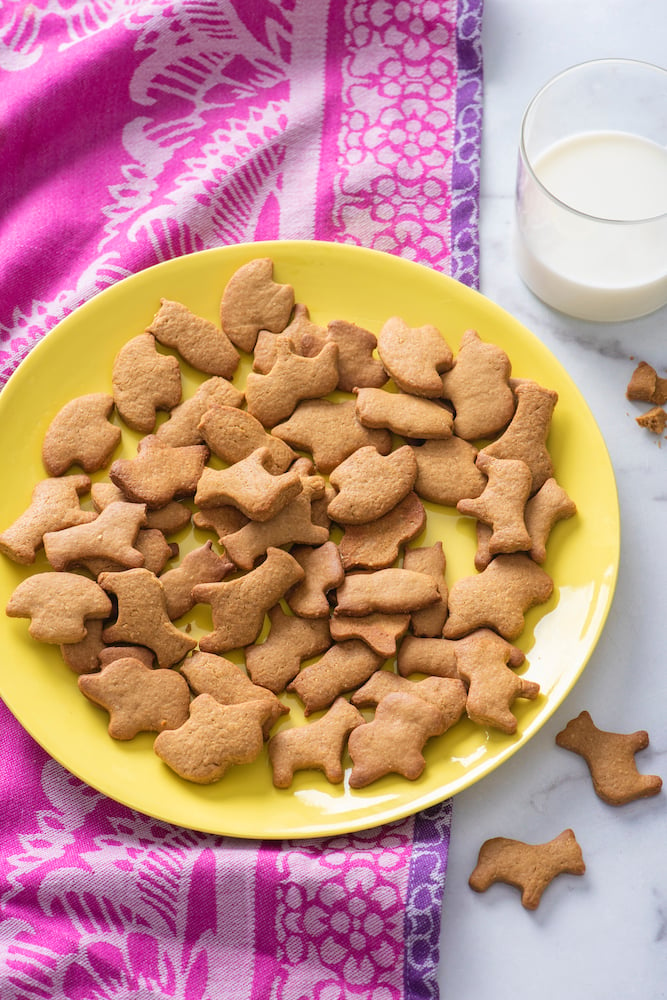 LUNCH:
The whole family is obsessed with The World's Greatest Peanut Butter and Jelly Sandwich (it lives up to its name…trust me). We're also making Green Veggie Pancakes, Egg Pesto Melts, and these Mac, Chicken and Cheese Bites.
DINNER:
Sunday: This Lemon Shrimp Pasta is super simple and everyone loves it. We're pairing it with Grilled Lemon Asparagus.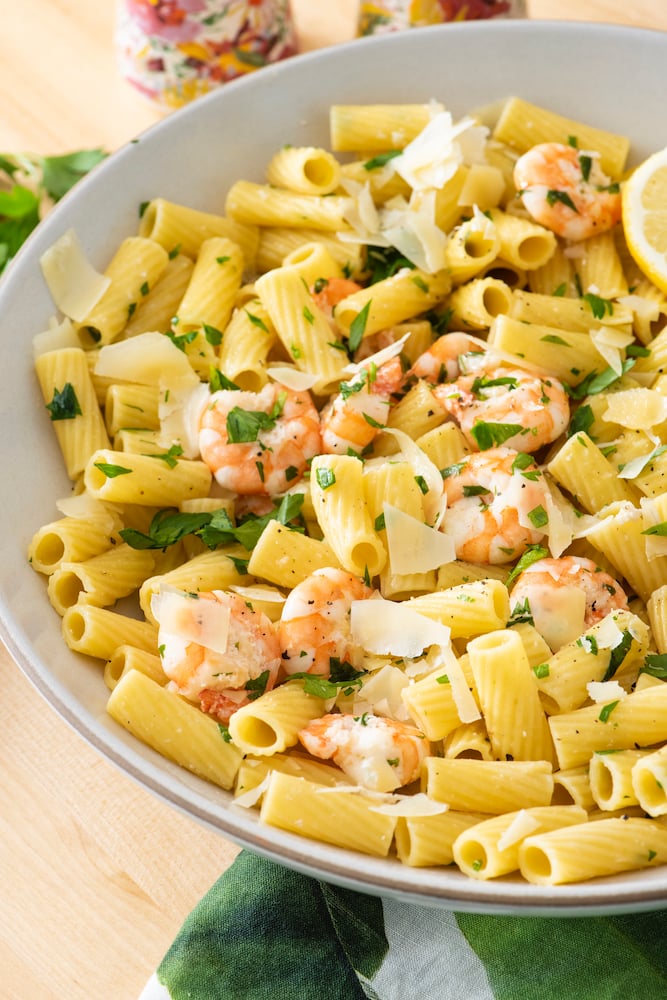 Monday: Meatless Monday Sweet Potato Black Bean Enchiladas with fresh Guacamole.
Tuesday: Maple Soy Salmon with Perfect Brown Rice and Air Fryer Veggies. We love a fresh piece of salmon.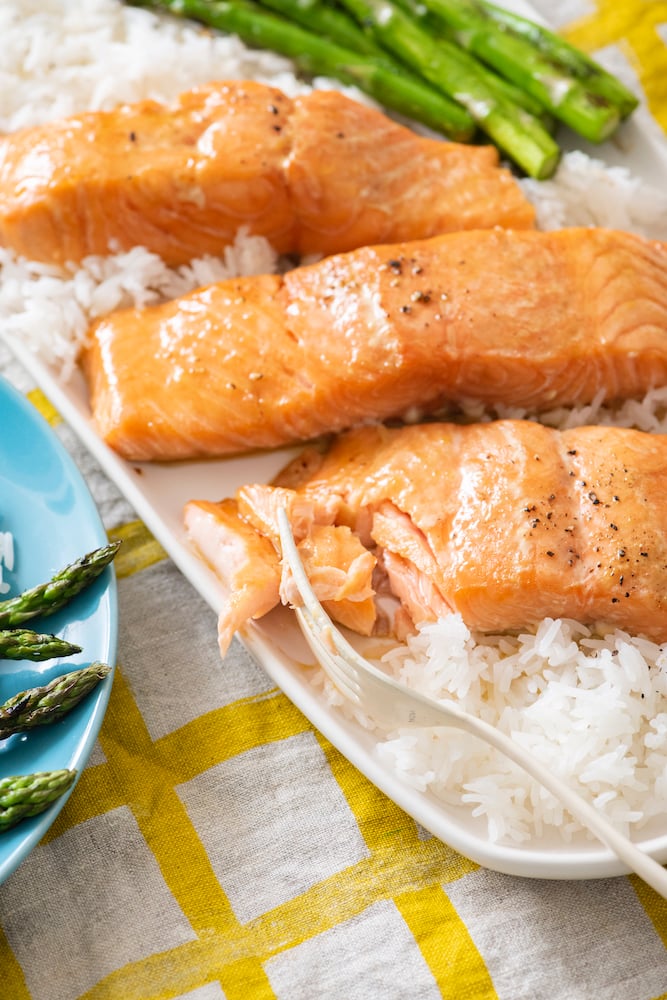 Wednesday: You'll love these Turkey Zucchini Burgers with Yogurt-Sumac Sauce! We're pairing them with Crispy Smashed Potatoes.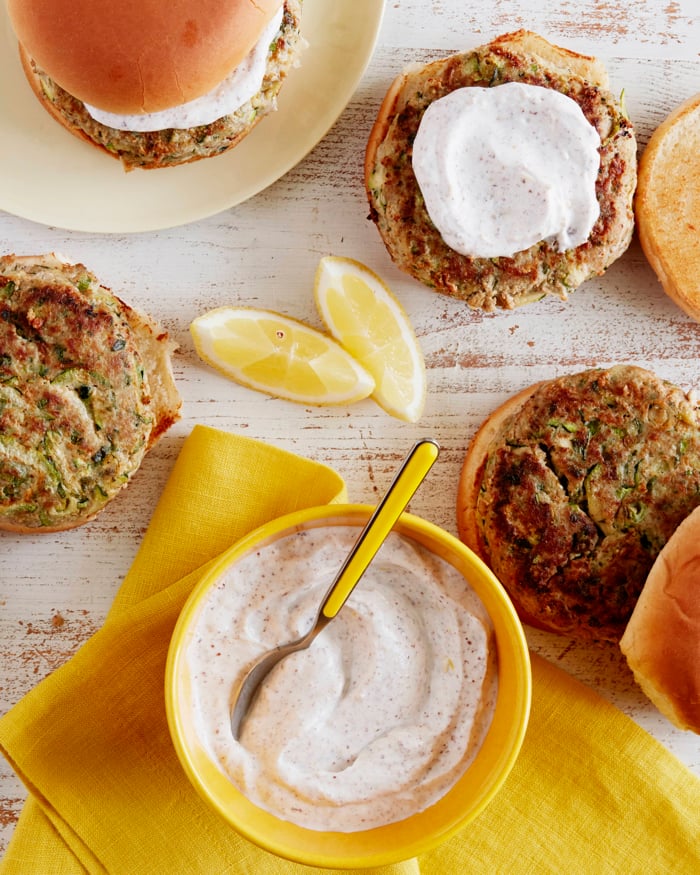 Thursday: Build Your Own Pupusas with Black Beans, Pico de Gallo and Slaw. We love a DIY meal!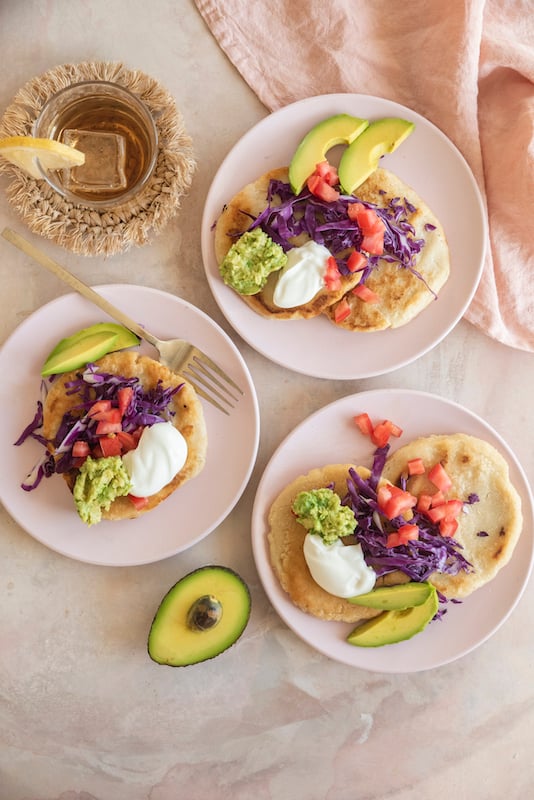 Friday: We've been making tons of Crock Pot Lentil Veggie Stew. It's so warm and cozy. We're having Basic Cornbread with it!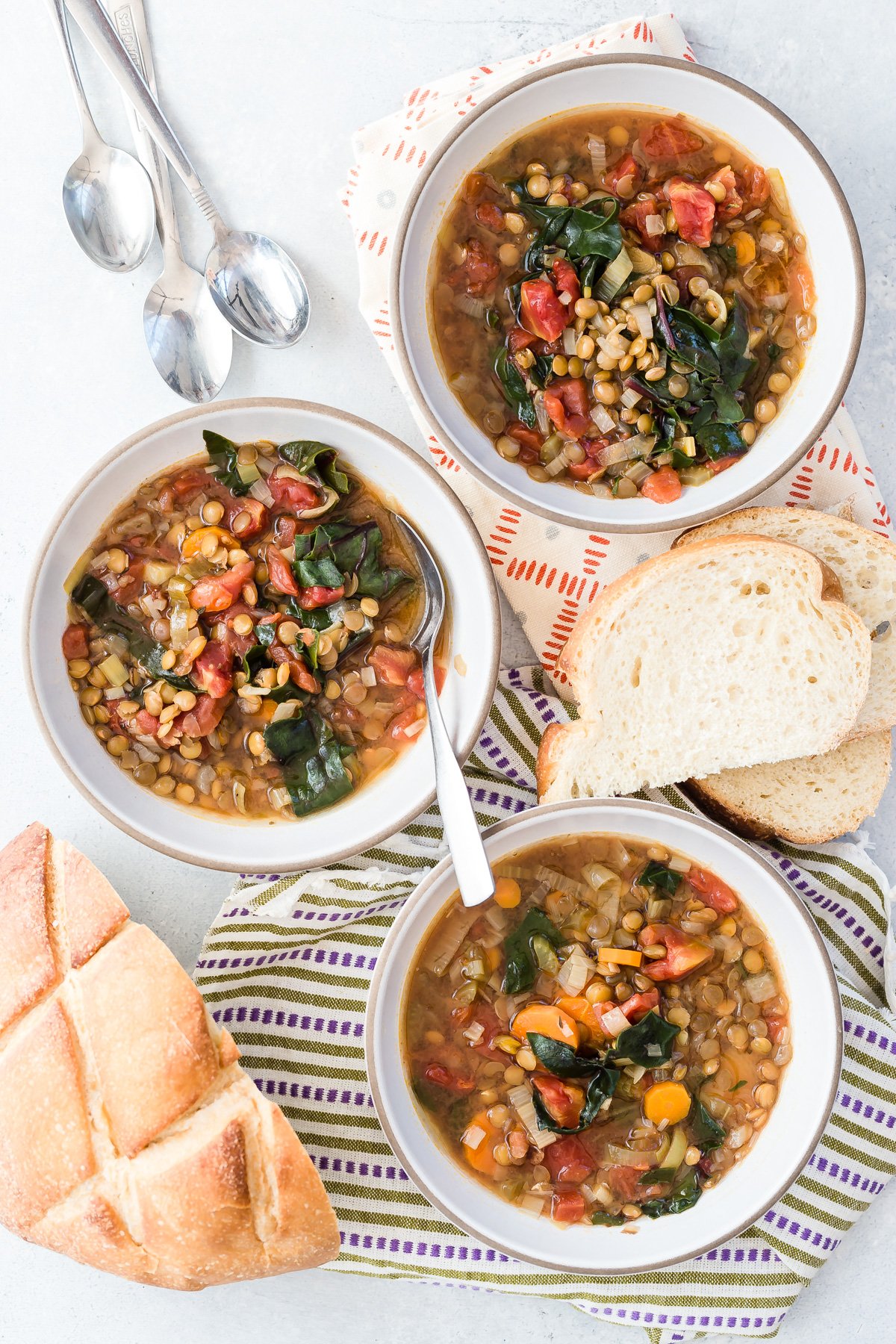 Saturday: Order in from local restaurant!
I hope this helps you with your plan to meal plan this year! What are you looking forward to making most?